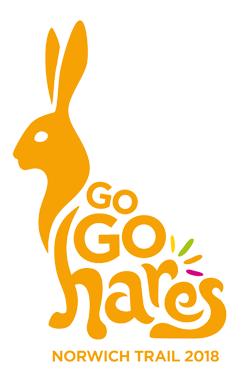 First published 23/03/2018, updated 08/11/2018.
A trail of 50 hare sculptures brightened the streets of Norwich this summer to celebrate Break Charity's 50th anniversary this year and we were very happy to sponsor one of them!
About Break Charity and the GoGoHares Project
In October 2017 we met with Martin Green, Break's Charity Fundraising Manager, to discuss the project and view the hundreds of initial designs submitted by the artists. Joanne Botterill's design leapt out as particularly close to what we initially had in mind and we were thrilled when Break contacted us a few days later to confirm she would be the artist to bring our GoGoHare to life.
Break changes young lives across East Anglia by supporting children, young people and families in four key areas:
Young people in care and moving on
Children and young people with disabilities
Families in need of support
Children at risk
Break make a real difference to the lives of some of the most vulnerable people in our area. Every child and young person has the right to a home where they feel safe and loved, and we very much enjoyed being involved in such a wonderful project.
The sculptures were sponsored by local organisations and decorated by a team of talented artists, and many were sold at auction on the 11th October 2018 to raise money for Break.
Along with the City Hare trail there were Moongazer hares sculptures around the county, and a third trail composed of smaller Leveret sculptures produced by schools, community groups and clubs.
---
For more information about GoGoHares 2018, including how much each hare sold for at auction, please visit www.gogohares.co.uk.
To find out more about Break and the outstanding work they do to support vulnerable children, young people and families in East Anglia please visit www.break-charity.org
Follow our hare on Twitter @BreakHarepower or you can now visit him at our Salhouse Road store.
---
Gallery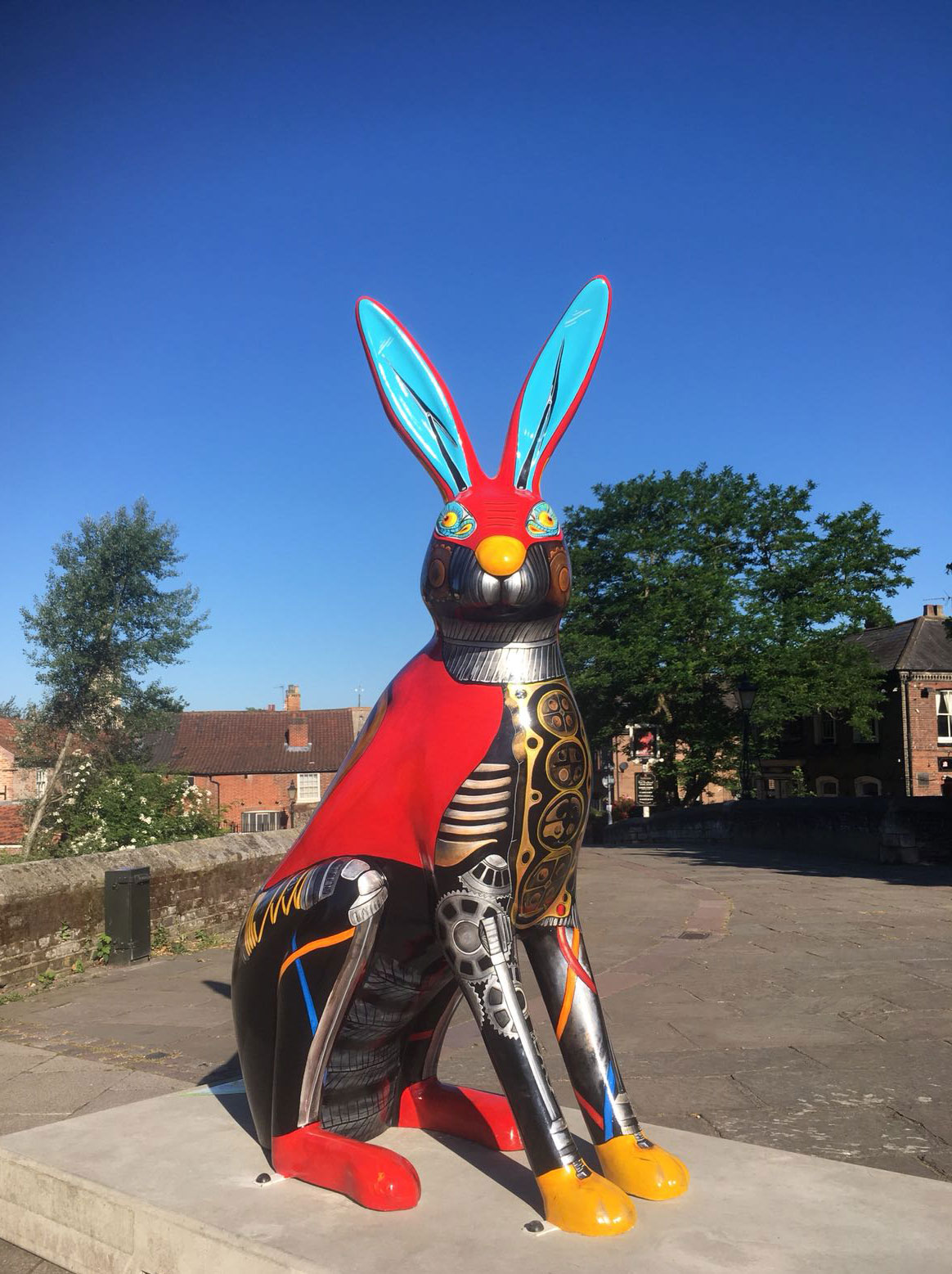 Break Harepower in the sunshine on Bishop Bridge / Riverside Road, Norwich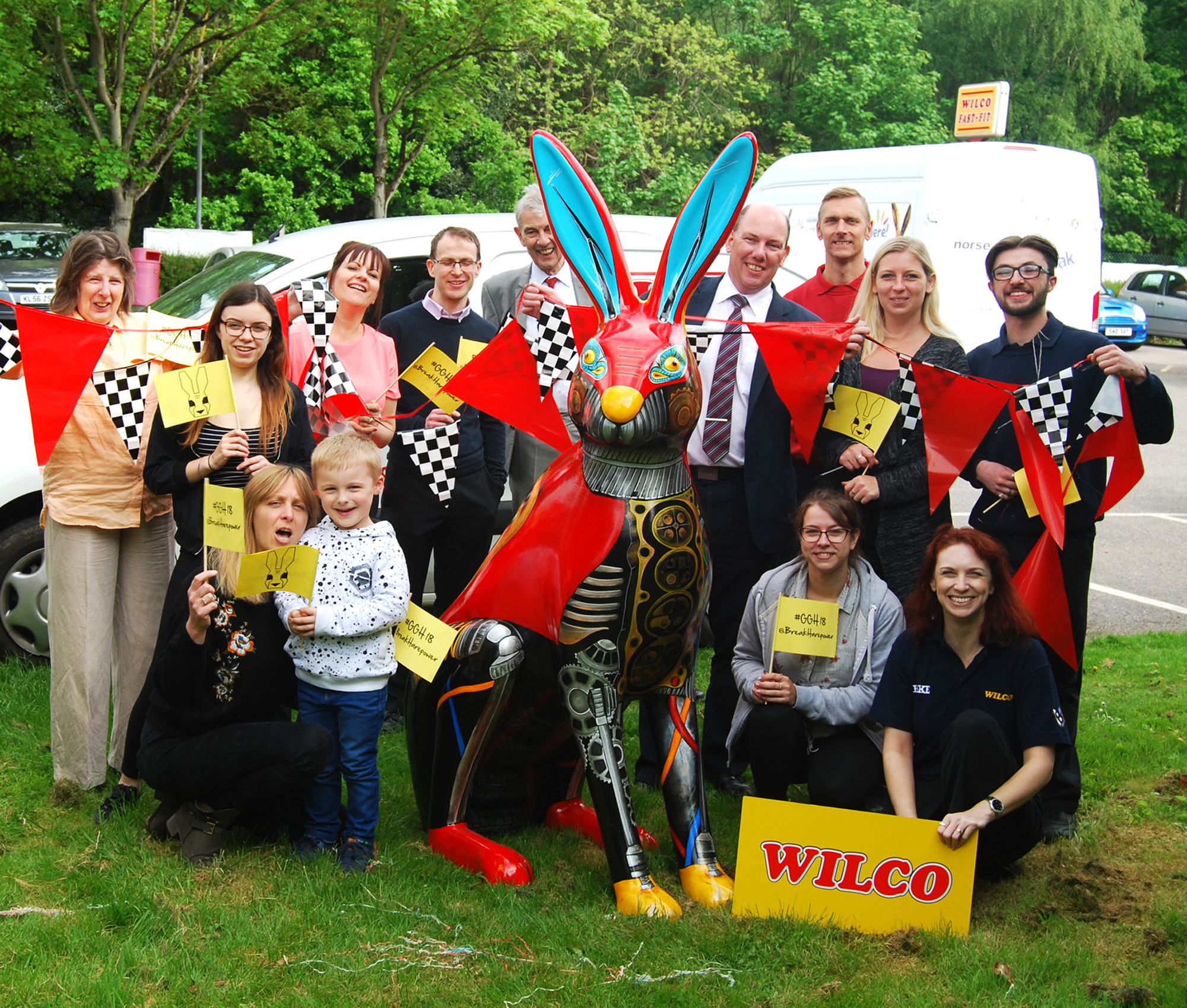 Break Harepower welcomed by the Wilco team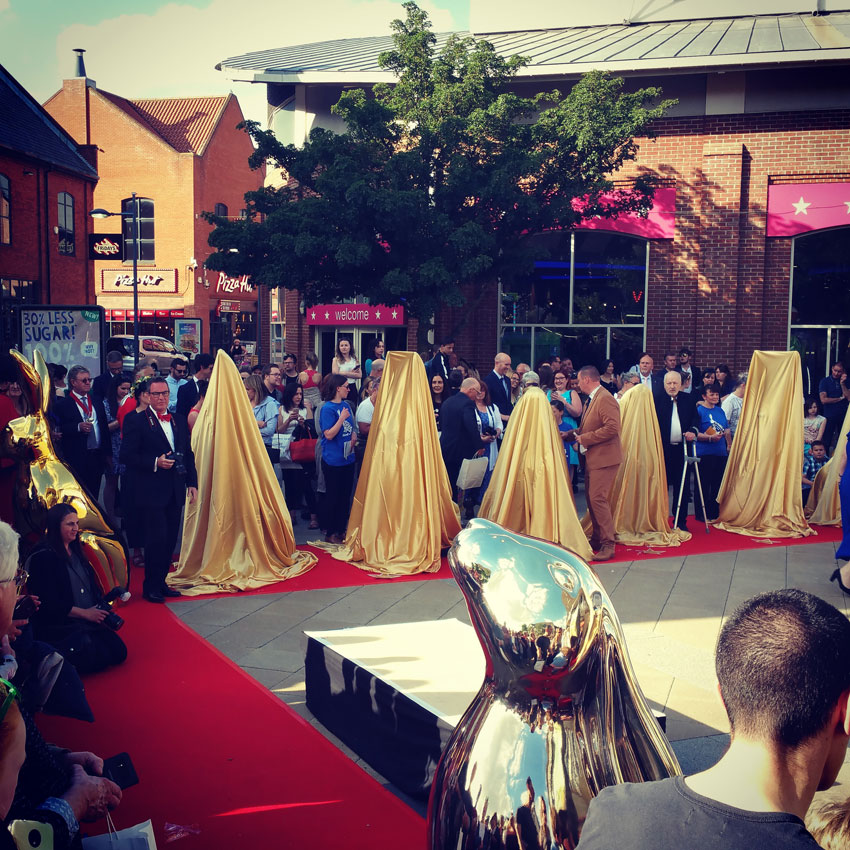 At the GoGoHares 2018 Launch Party, 14th June 2018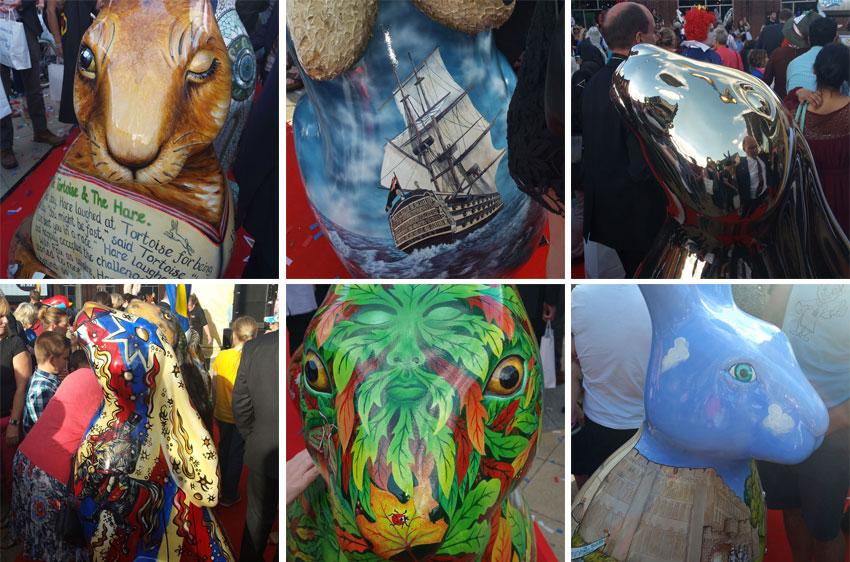 Some of the other beautiful hares from the 2018 trail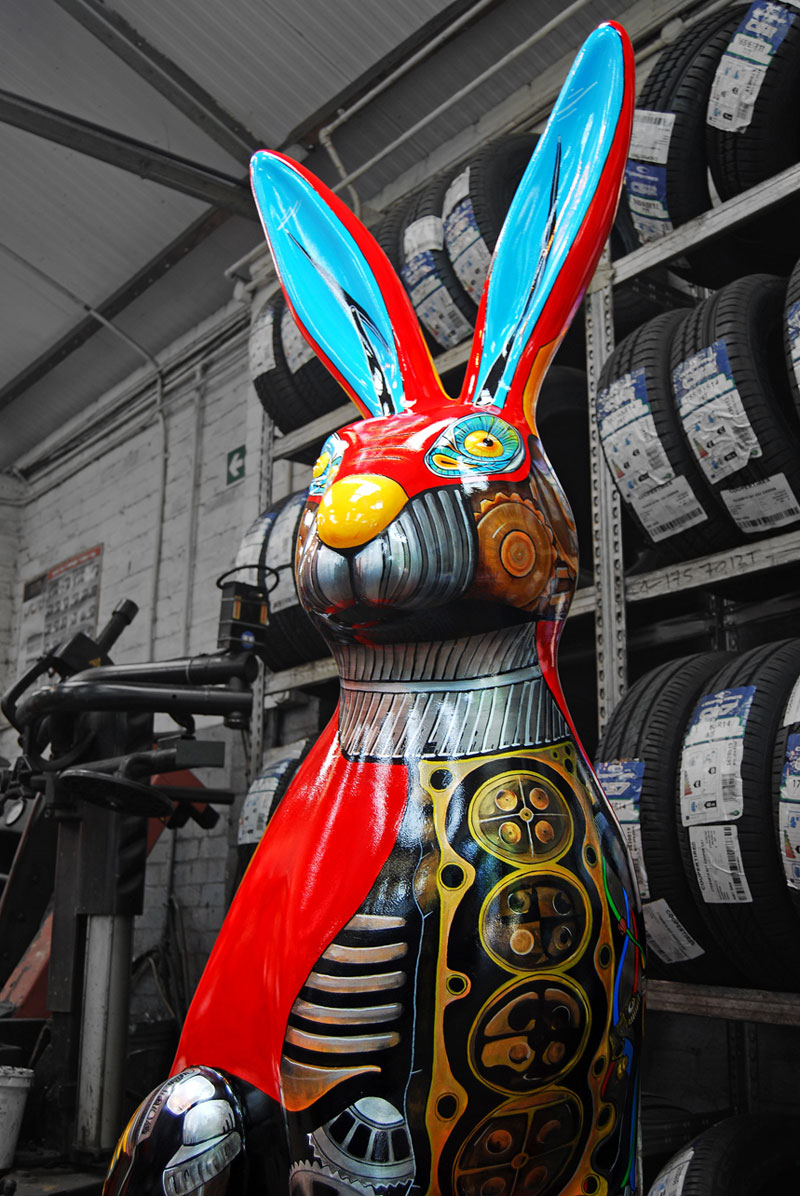 Break Harepower - created by Joanne Botterill and sponsored by Wilco Motor Spares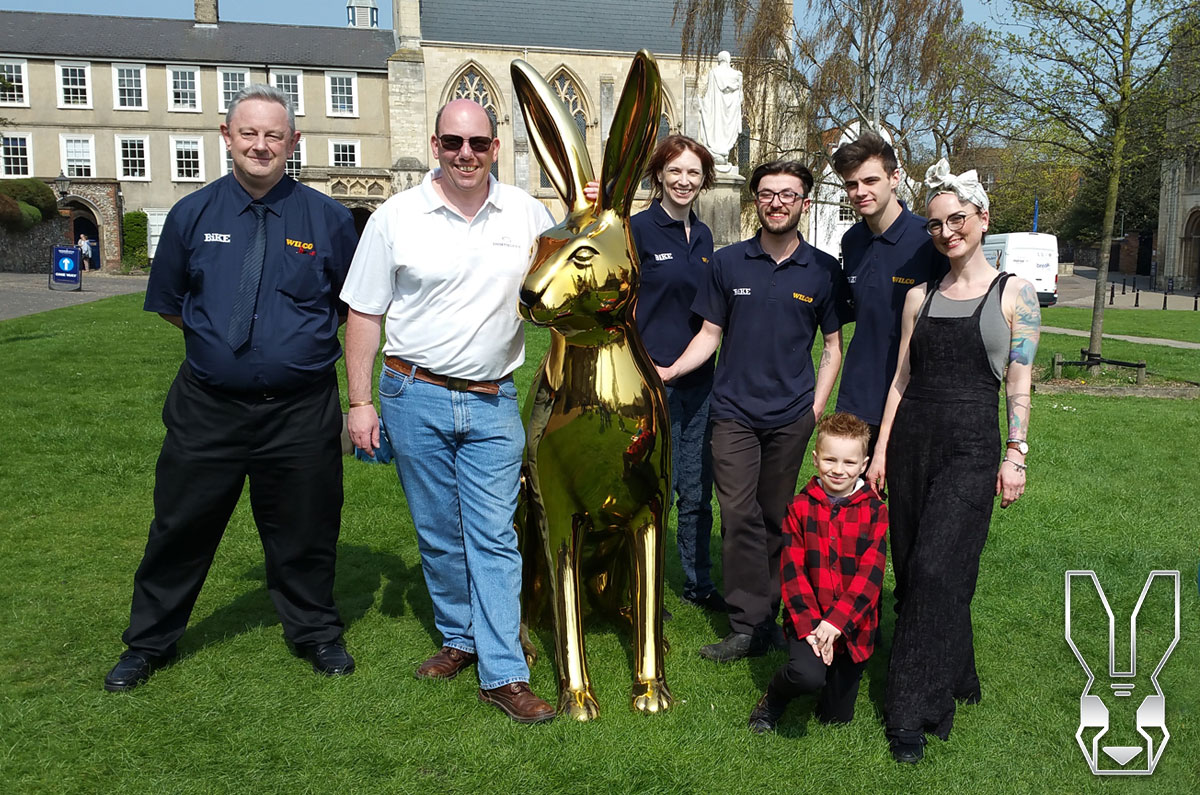 With Osc-Hare and Break Harepower's artist Joanne Botterill
---
GoGoHares 2018 was presented by Norfolk children's charity Break in partnership with Wild in Art.
#ChangingYoungLives
---
Win a Nextbase 512GW Dashcam Competition
Our GoGoHares competition closed at midnight on 11th October 2018 and we are pleased to announce that we have a winner! Congratulations to Sharon Kelly who entered on Twitter! Thank you to everyone who entered and posted photos of Break Harepower.