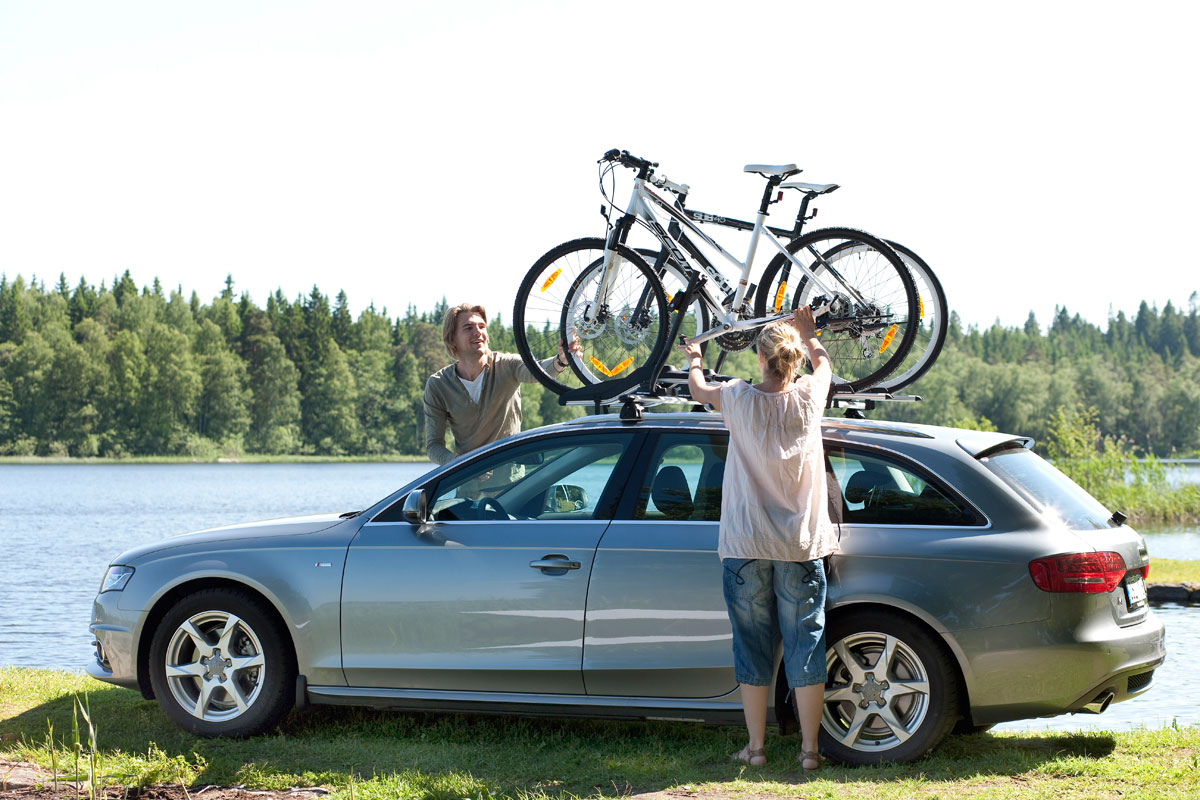 Planning a holiday and need extra space in the car?
Why do I need roof bars?
A set of roof bars may help you take more with you on your travels, and no-one likes being squashed in the car like sardines with their luggage on a long trip! You will need roof bars or a rack in order to mount a roof box on your car.
Mont Blancs' roof bars make it simple and safe to maximise your car's carrying capacity. They are great quality and relatively easy to install.
Mont Blanc Roof Bars

Click to view our roof bar application guide ►
Handy links have been provided which will take you to the appropriate product page on our website. We have included information on the safe installation of these on our product pages.
What if I don't want to fit them myself?
Roof bars need to be securely fitted for safety reasons and to avoid damaging your vehicle. Not happy fitting these yourself? No problem - we can help! We offer a roof bar fitting service at our stores from just £10. Find your local branch.
Other common questions
Q: Where are the holes in the roof of my Ford?
A: Ford have filled in the fix points with a silicone putty and sprayed over it so on your first initial look you may not see the threaded fix point. This silicone putty has to be removed.
Q: How much weight can they support?
A: All roof bars can support a maximum weight of 75kg.
Q: How fast can you deliver?
A: We aim to dispatch your roof bars within 2 working days, using a 24-hour courier.
Q: Are your product images generic or do they show the actual product?
A: Our images are provided by the manufacturer and all are as accurate as possible.
Q: Will they accommodate my roof box?
A: These roof bars are compatible with most brands of roof boxes, cycle carriers and roof bar accessories.
Do you have a question about roof bars we haven't answered in this article? Please contact us and we will do our best to help with your enquiry.