Why you should purchase from a reputable retailer, and how to charge and store them safely.
"There are too many reckless operators in this space, such as third-party sellers on online marketplaces, who are risking the lives of the public and giving responsible manufacturers of these products a bad name."
– Lesley Rudd, Chief Executive, Electrical Safety First
Electric bikes are becoming an increasingly familiar sight on our streets as people switch to using these for economic, health or environmental reasons. But with a growing number of stories in the news about fires caused by e-bike batteries, concern about their safety is understandable.
In this article we will look at what is inside an e-bike battery, the differences between batteries supplied by top brands as opposed to unbranded or cheap imported batteries, and the importance of following guidelines when it comes to charging.
About e-Bike Batteries
Firstly, the number of e-bike batteries that catch alight is very small, and almost 40% of e-bike fires are caused by conversion kits (more on those later). Using a cheap, poorly-made or damaged battery, or using the wrong charger increases the risk that something might go wrong, and there are currently no Government requirements or specific regulations for conversion kits.
We can reassure you that at Wilco we only supply e-bikes and batteries from well-known and trusted manufacturers such as Juicy/Neomouv, Oxygen and Lectro. We work closely with these suppliers to ensure our staff are always fully trained and up to speed on the latest rules, regulations and recommendations for their products.

Top Brands vs. Cheap / Unbranded Batteries
Your lithium-ion battery isn't just one big battery in a case, but is made up of lots of much smaller cells and components working together to safely provide the power required.
Top e-bike brands use properly accredited battery pack manufacturers with world-renowned test laboratory facilities to guarantee exceptional levels of design and safety. These firms also supply directly compatible and accredited chargers. Most lithium-ion battery fires start while the product is on charge, so this is extremely important.
At the other end are cheap batteries and chargers produced in the Far East, and the DIY market.
In order to keep prices low for unbranded or 'white label' batteries, these are made with cells from smaller cell manufacturers. These typically don't perform as well and start to degrade sooner. Some are also very poor quality; using recycled cells and low-quality components.
Another thing to consider is the availability of parts and spares. Buying an e-bike made by a reputable manufacturer and sold by a trusted stockist ensures you have support and aftercare that may not exist if you purchase an e-bike from outside the UK.
Conversion Kits / DIY Batteries
At the bottom of the scoreboard are DIY batteries and conversion kits. While it is possible to purchase the best quality components and use proper electrical engineering principles to build a very good battery pack yourself that may perhaps perform better than a cheap imported battery, a tiny mistake could have extremely dangerous consequences.
As we know, most e-bike fires start during charging. As well as normally not having passed all, or any, of the tests the top manufacturers have to put their batteries through to remain compliant, batteries in this category are normally supplied with poor-quality unbranded or generic chargers which increase the risk of a fire.
Safe Charging and Minimising Risk
Purchase your e-bike from a trusted, reputable retailer. Buy a well-recognised and widely-reviewed brand that meets UK safety standards.
Follow all manufacturer guidelines for use, and keep your product manual for future reference.
Never try to open or self-diagnose any faults. Contact your place of purchase immediately and they should assist with repair or replacement. Don't try to modify your battery pack.
Only use the charger supplied with your e-bike, or one that has been approved by the manufacturer; don't be tempted by a cheaper aftermarket option claiming to be compatible as they may invalidate your warranty.
Never leave a charging e-bike unattended and don't charge it while you are asleep overnight. Let the battery cool off before charging it.
Charge from a socket that is RCD protected and in a cool area out of direct sunlight with working smoke alarms. Switch off and disconnect the charger once your battery has finished charging.
Don't store your e-bike anywhere that may block your escape in the event of a fire. Store in an external shed or garage if possible.
If your battery catches fire, do not attempt to remove it yourself. Get out and call the fire service.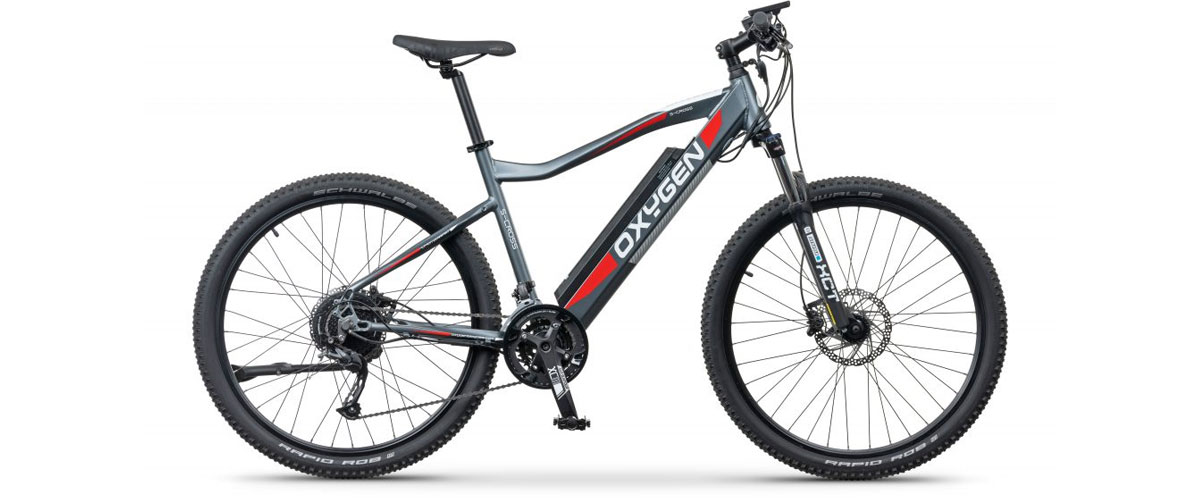 Electric bikes are a safe and enjoyable mode of transport that allow riders to pedal just like on a traditional bicycle, providing a familiar experience with added benefits. Electric assist helps reduce physical strain, making cycling more accessible to a wider range of individuals regardless of age or fitness level.
Like any other device containing lithium-ion batteries, care must be taken to ensure safe charging and storage.
If you are considering buying an e-bike, come chat to us in store, view the range and enjoy a free test ride. All our e-bikes are from trusted, reliable manufacturers and come with safe, easy to use chargers that meet all safety regulations.