HERE for details of our stores. A preparation product for cleaning can panels of oil, grease, waxes, flatting residues, finger marks & reduces the risk of silicone contamination. Can also be used for thorough cleaning prior to polishing.
Please
log in
to create a wishlist
£40.00 away from free delivery
Returning a product is simple and easy.
Click here
to view our full returns policy.
Upol Pre-Wipe Degreaser - 5 Litres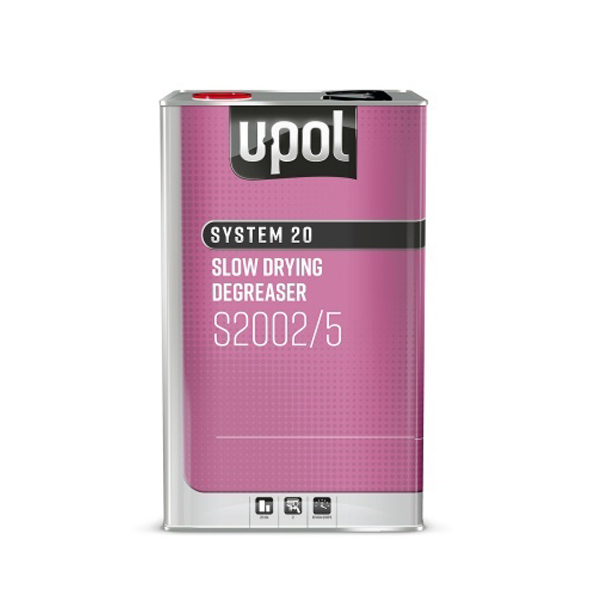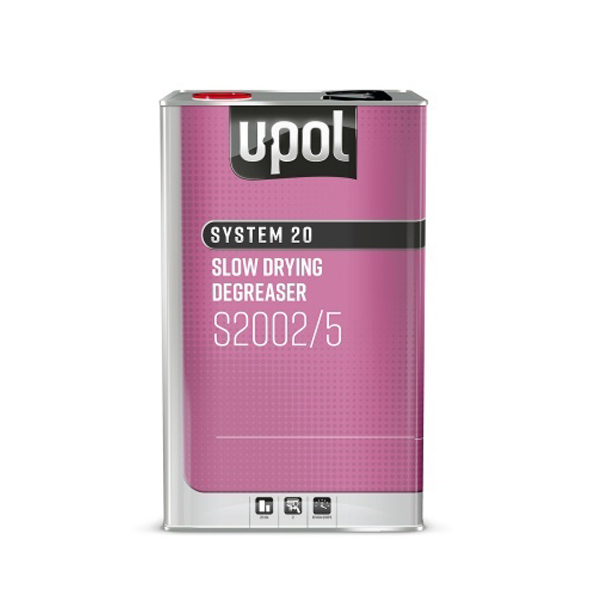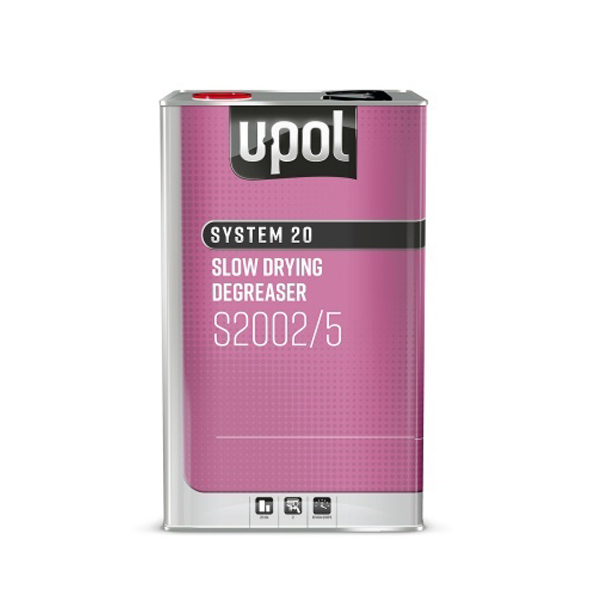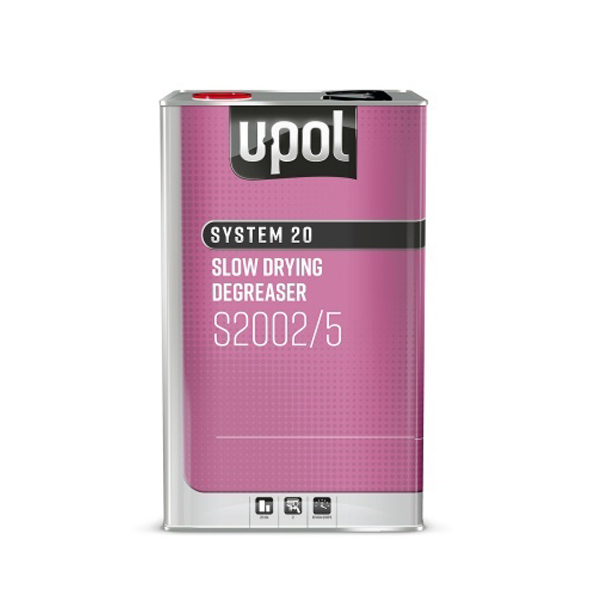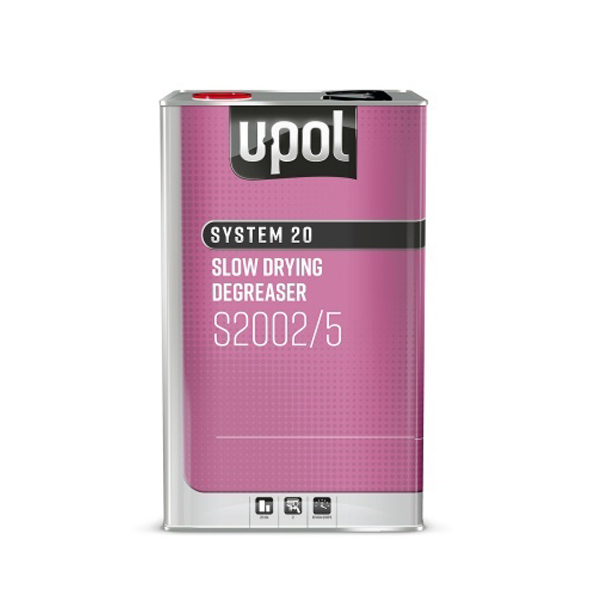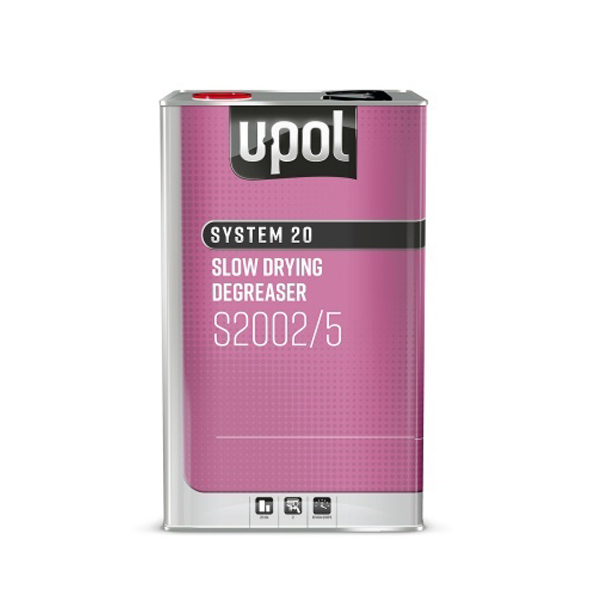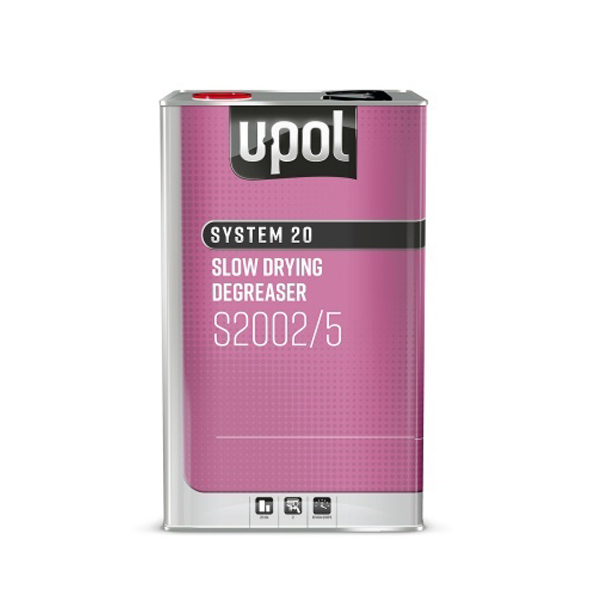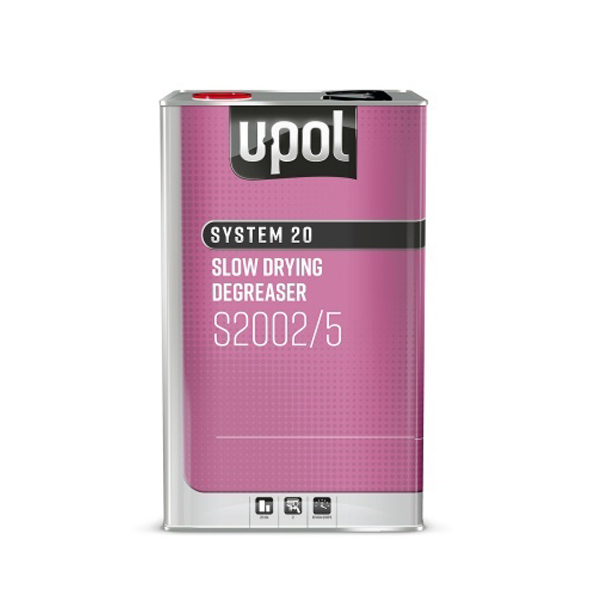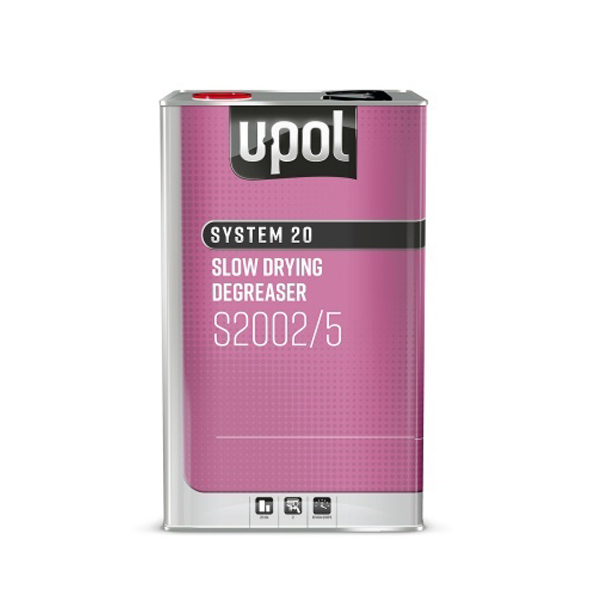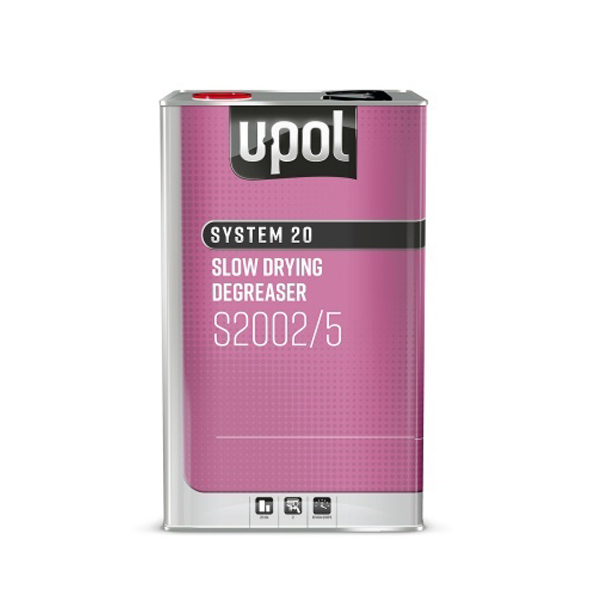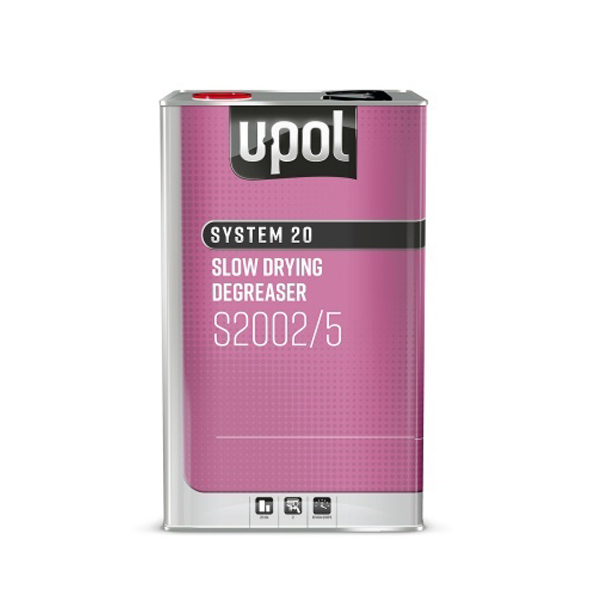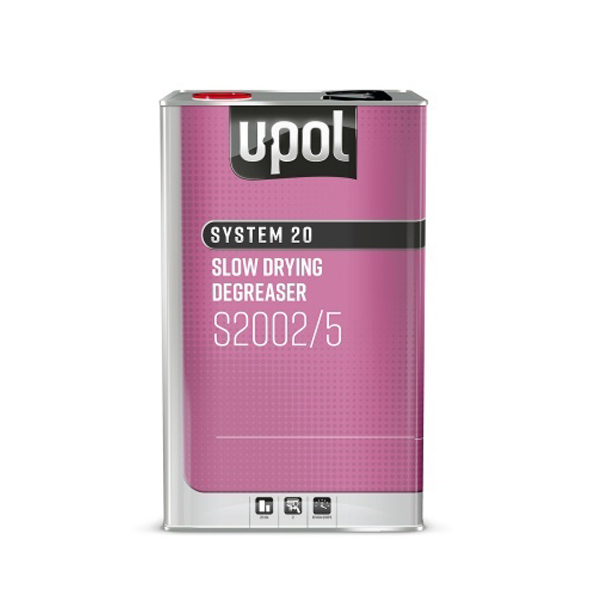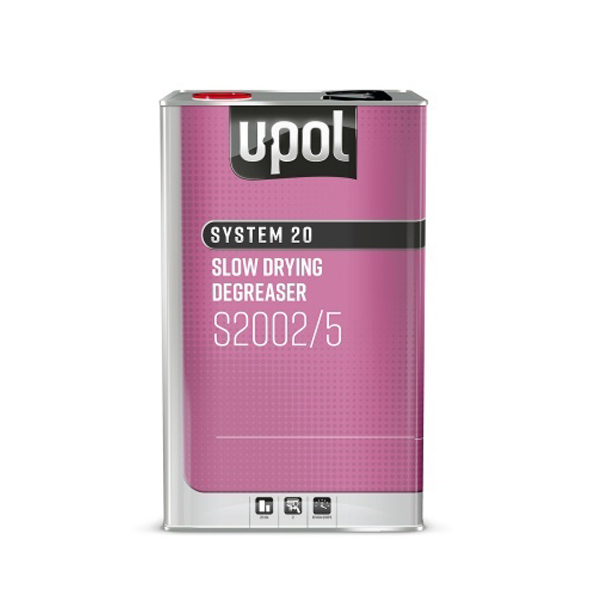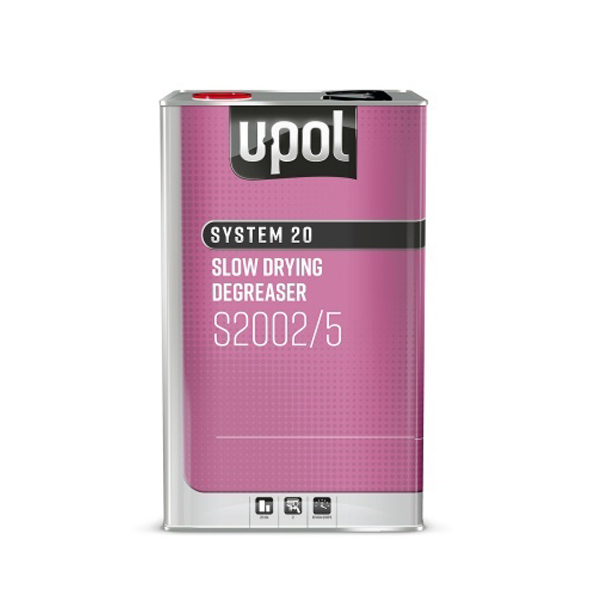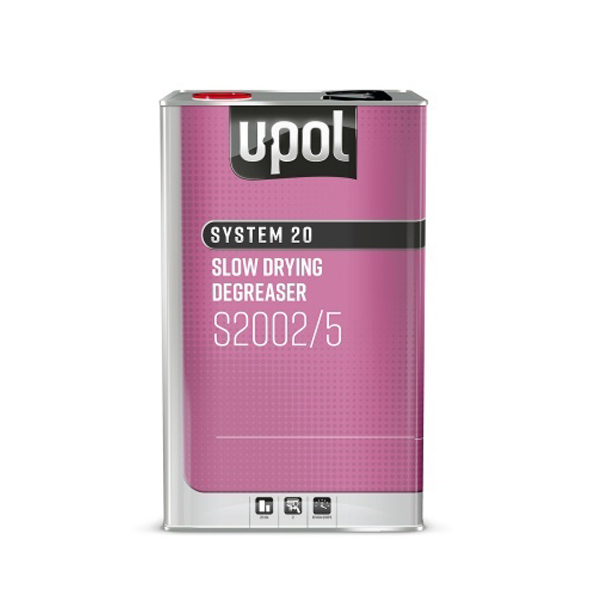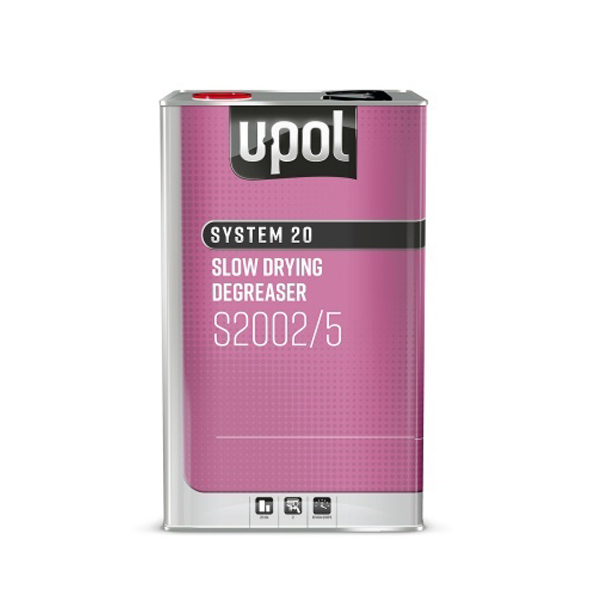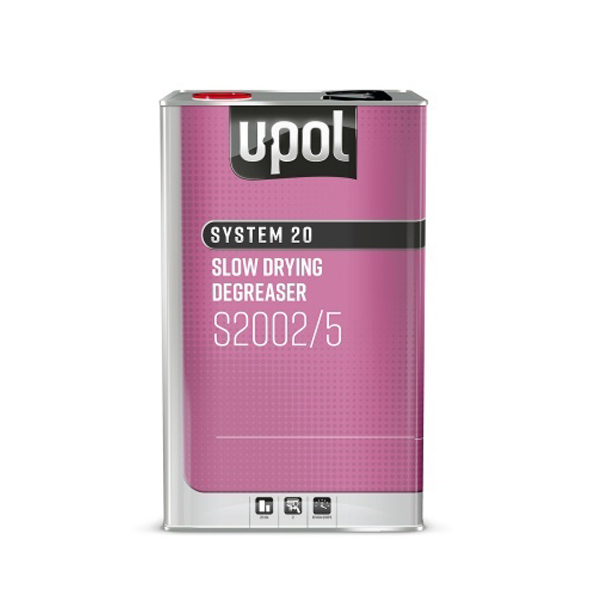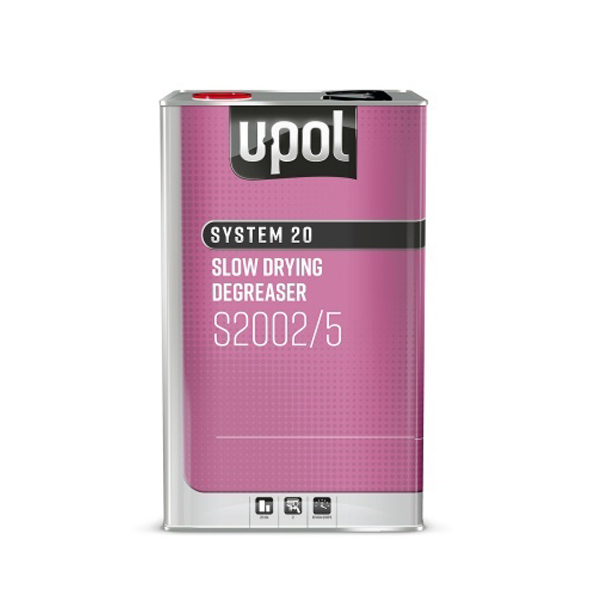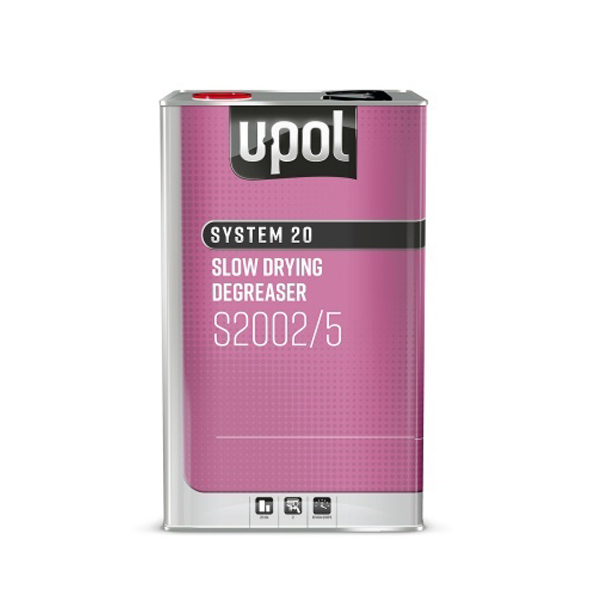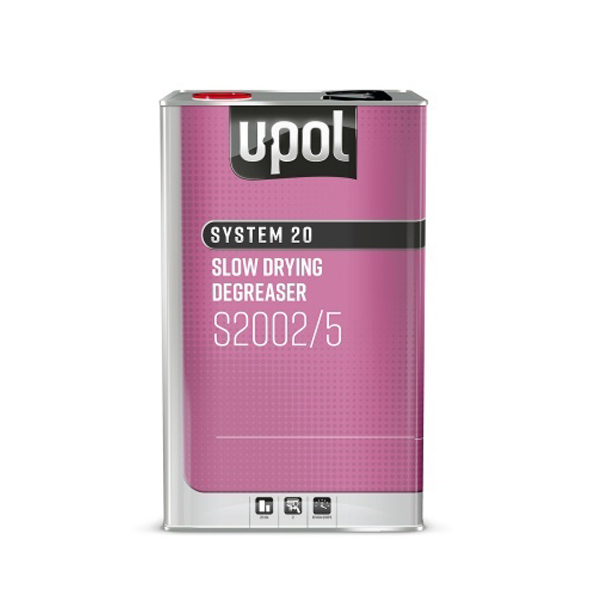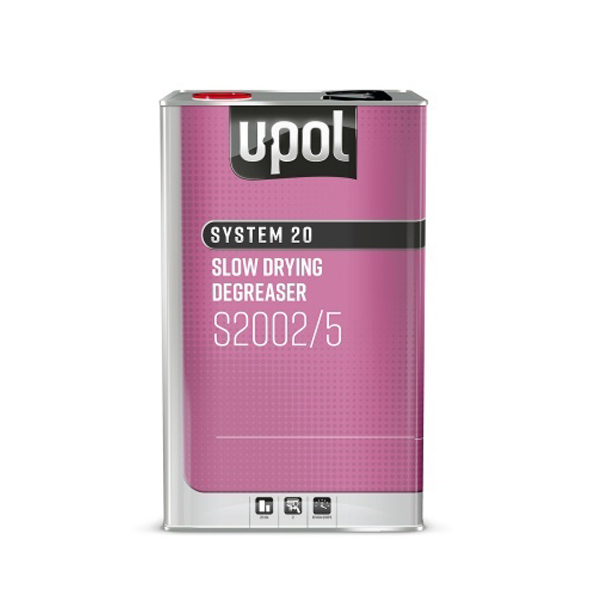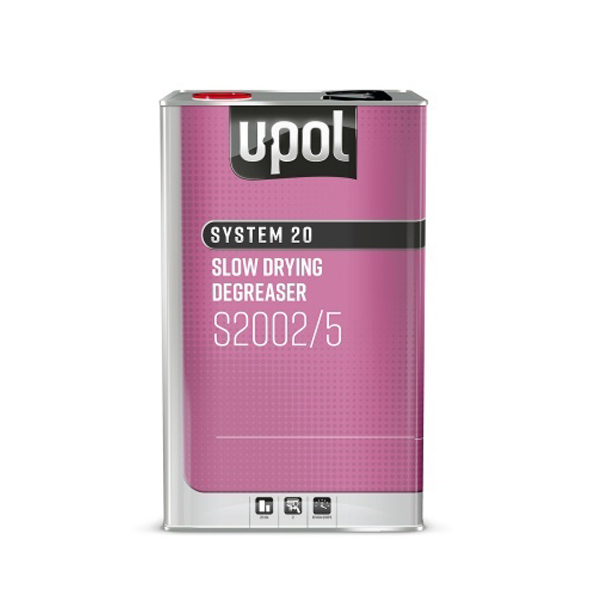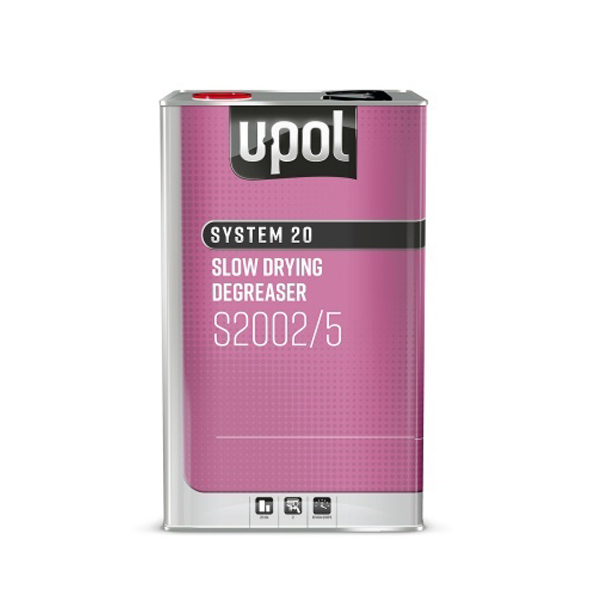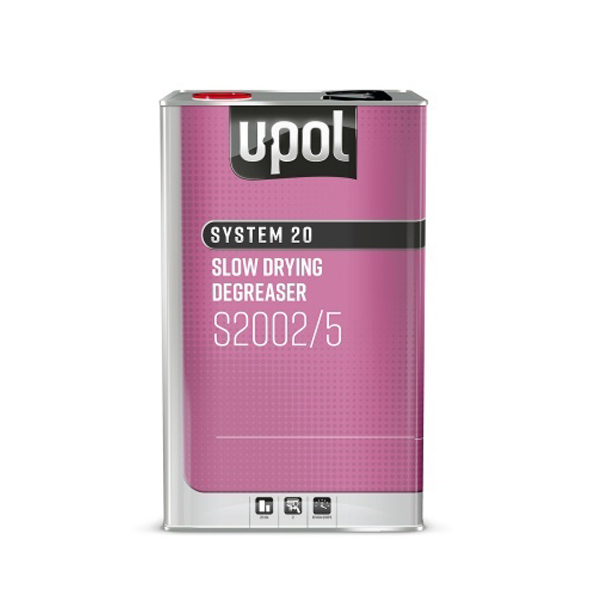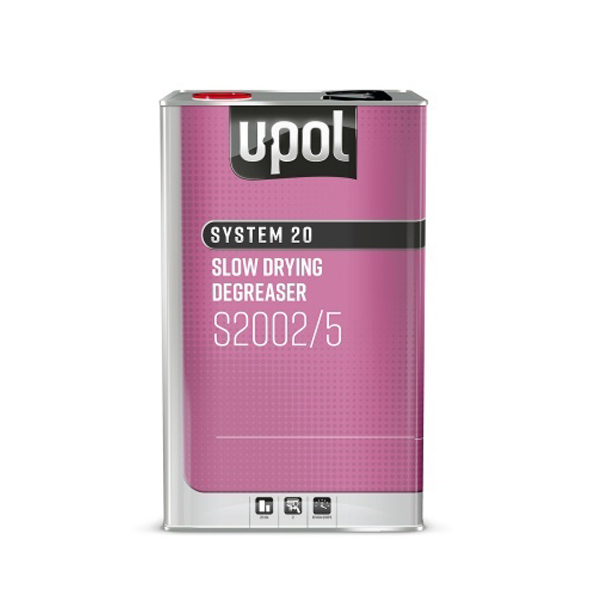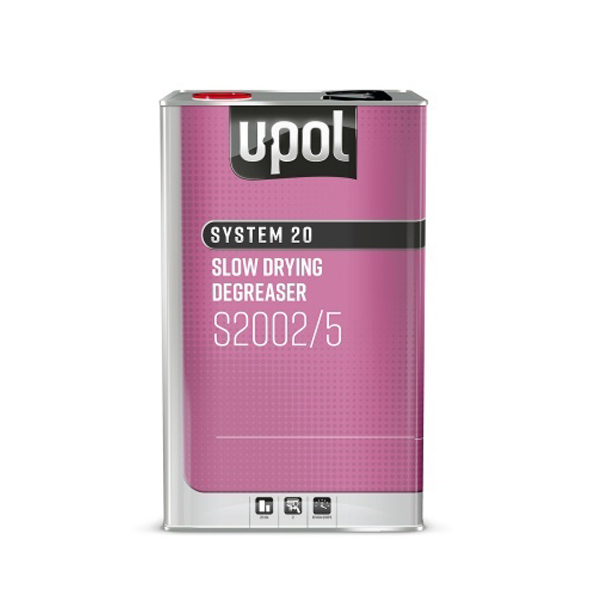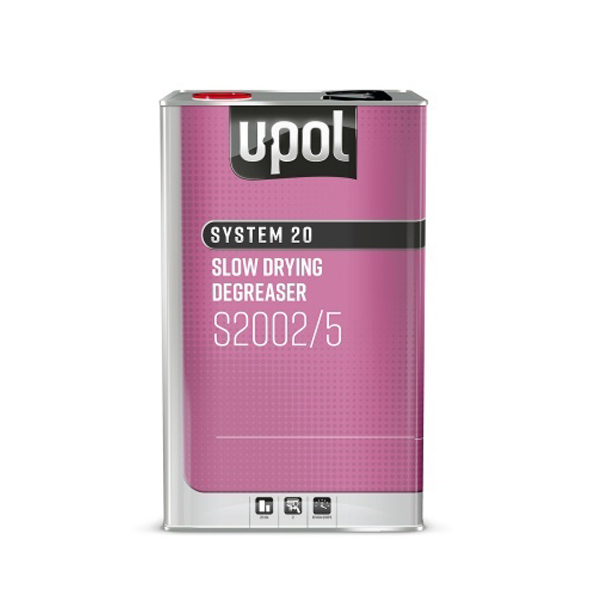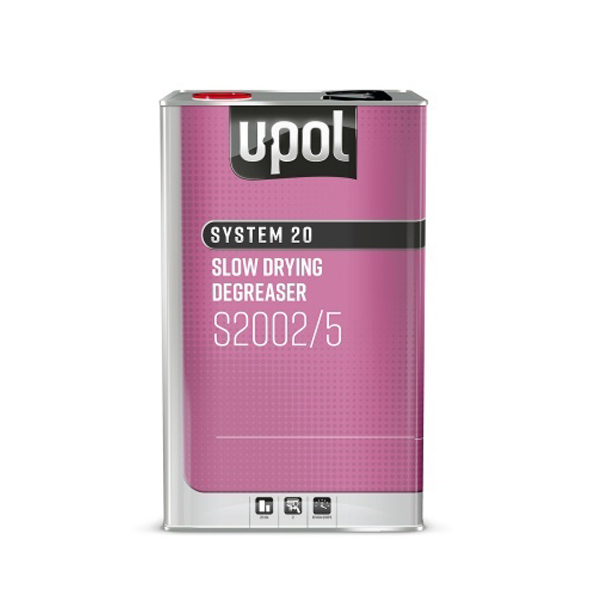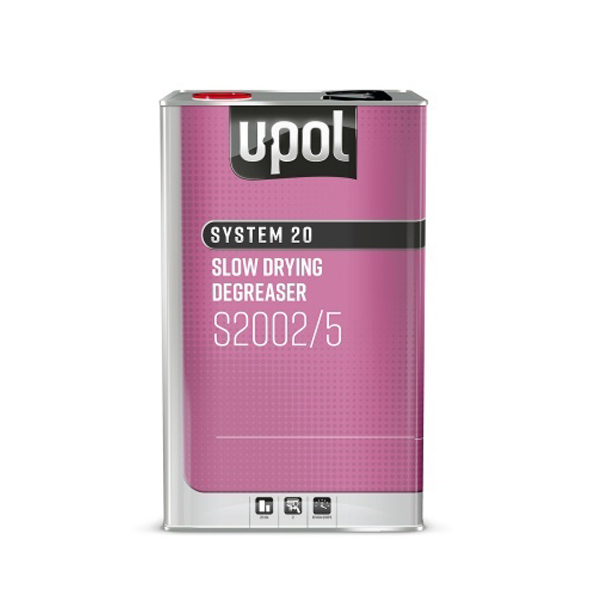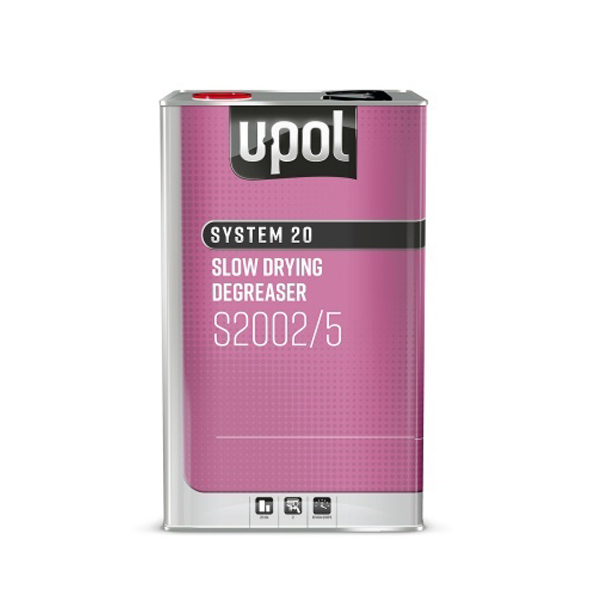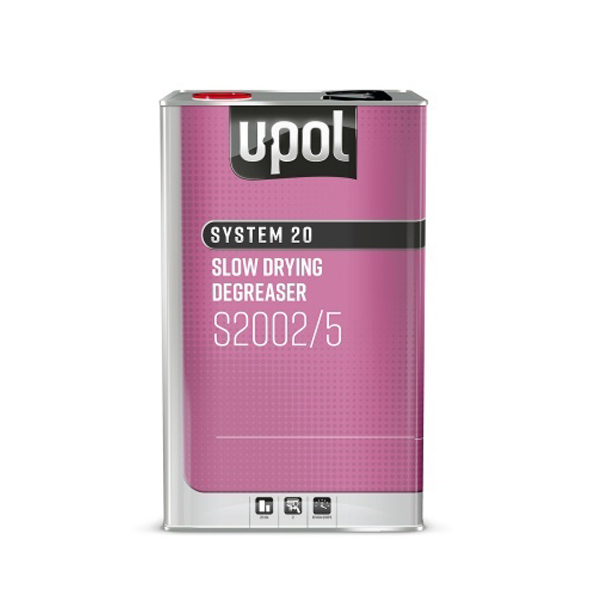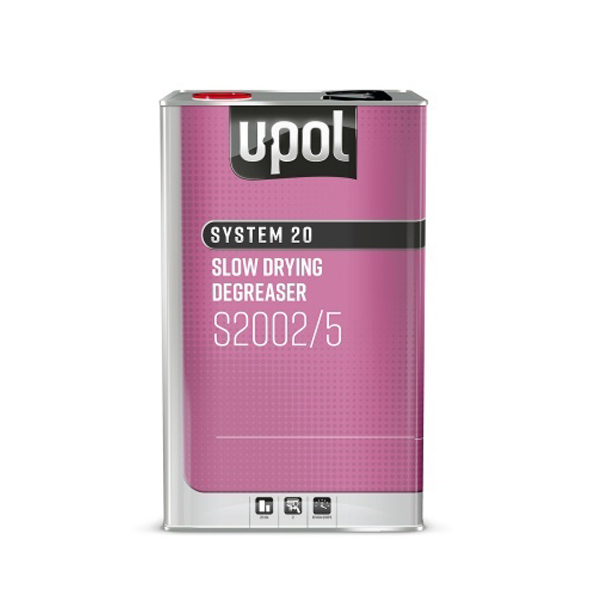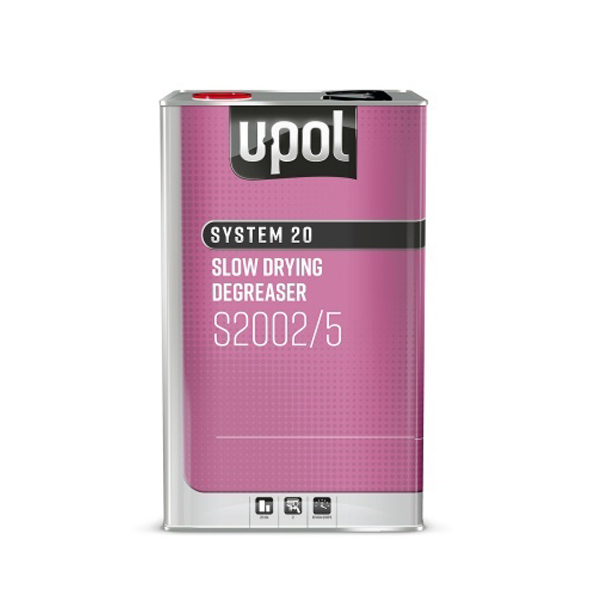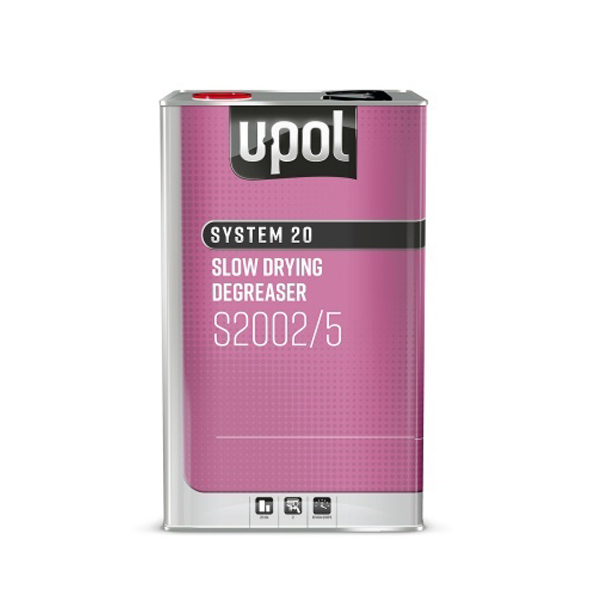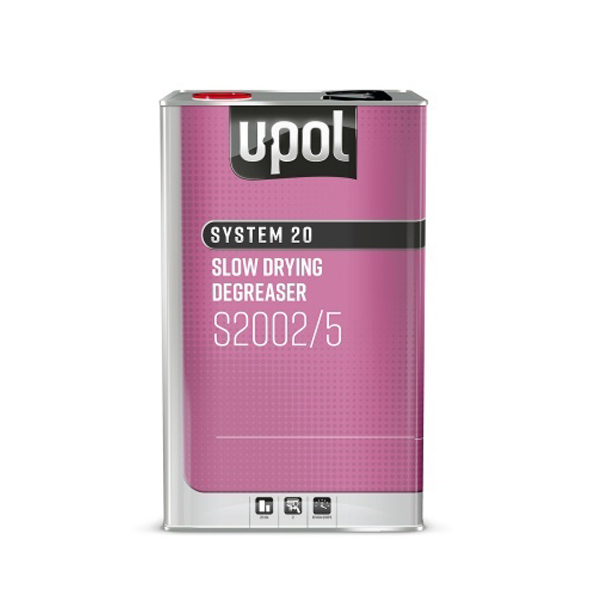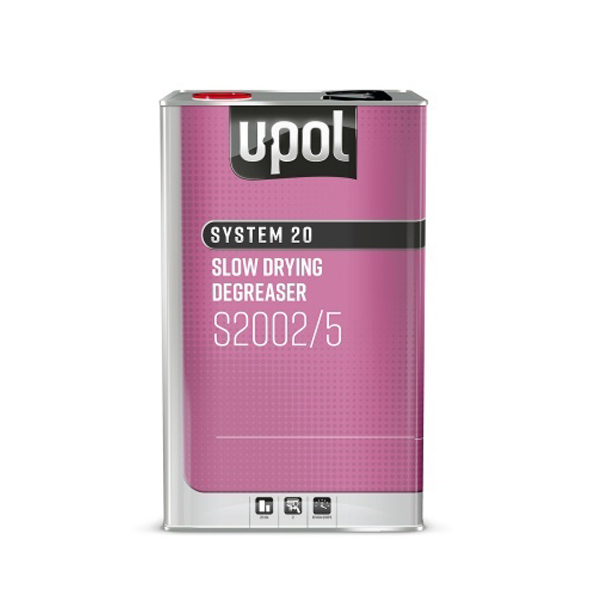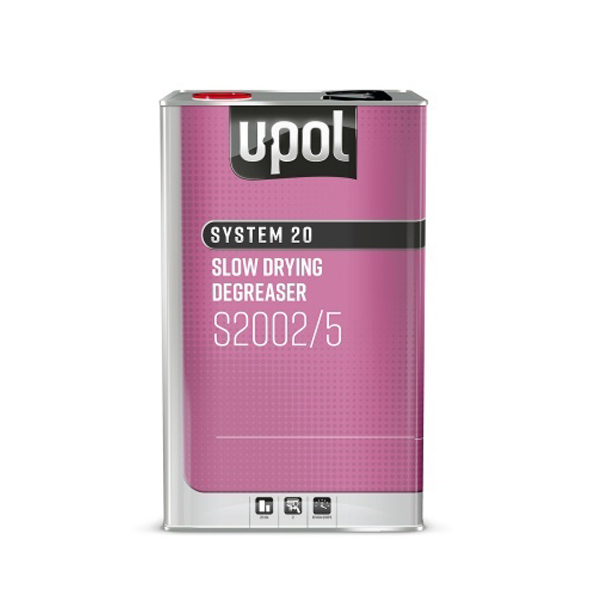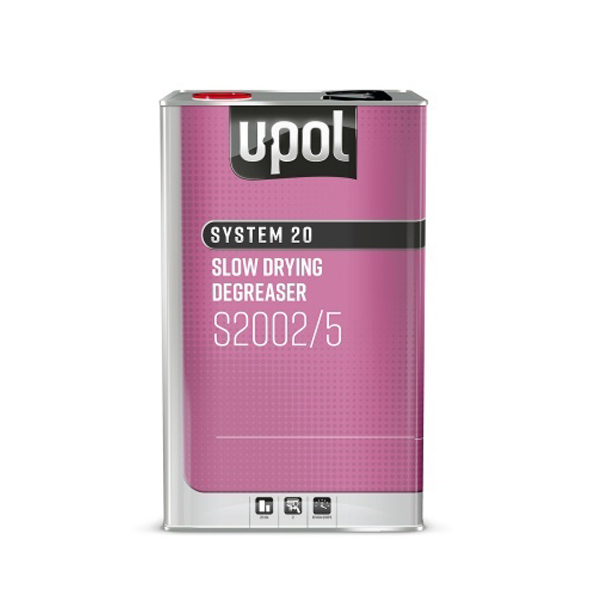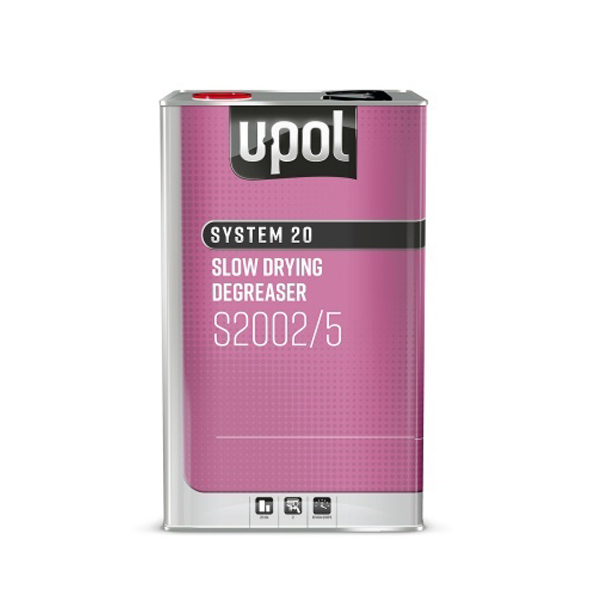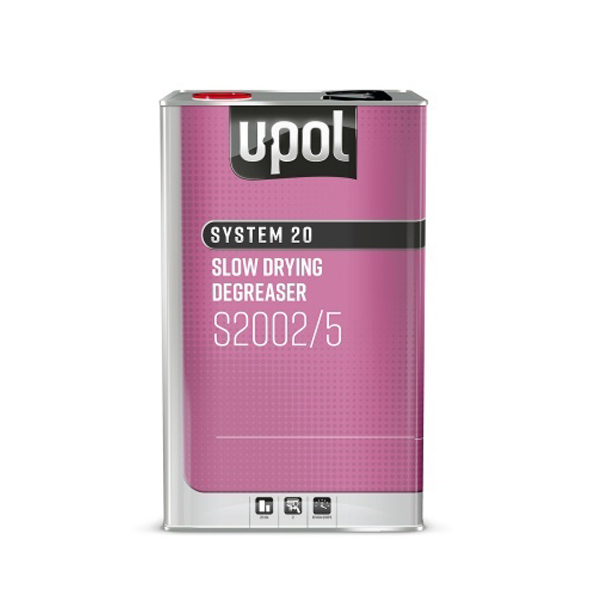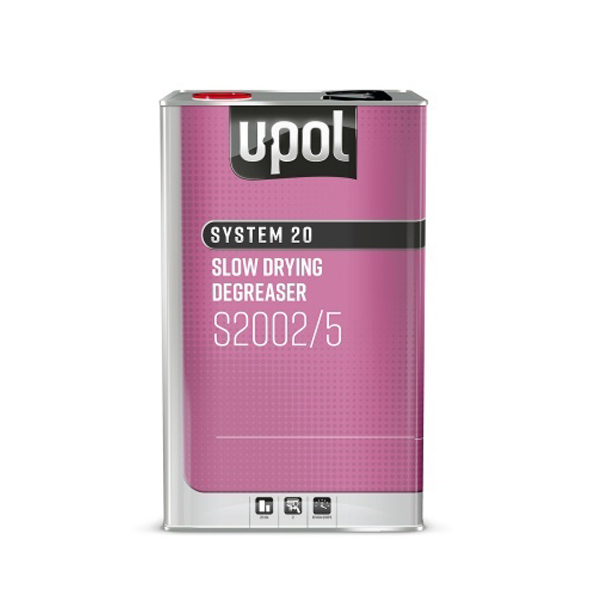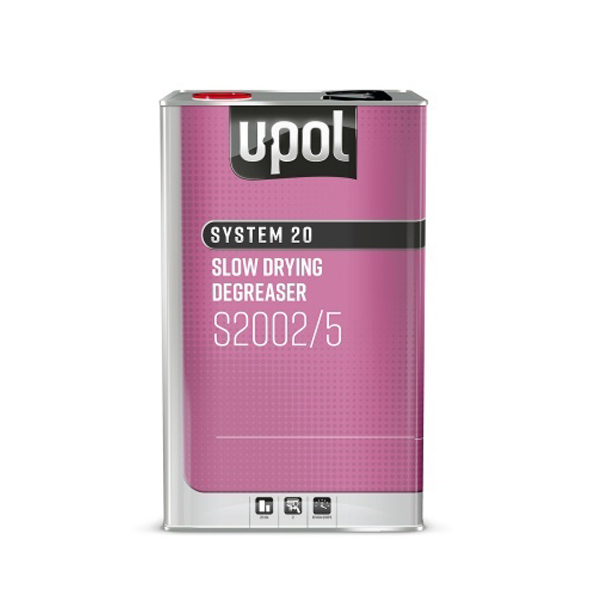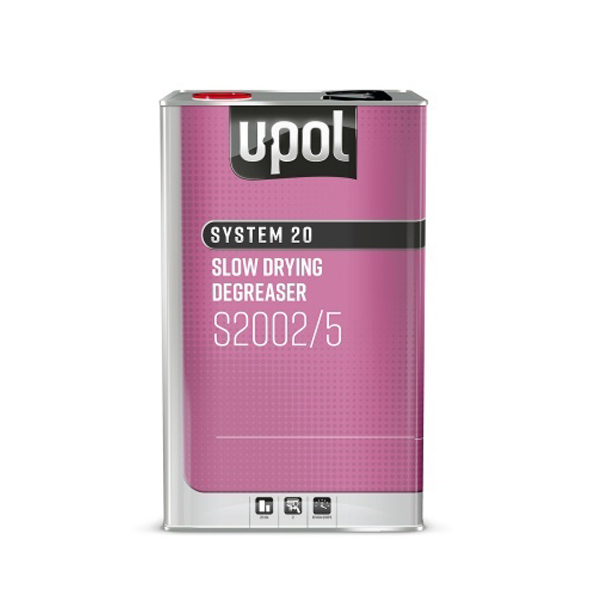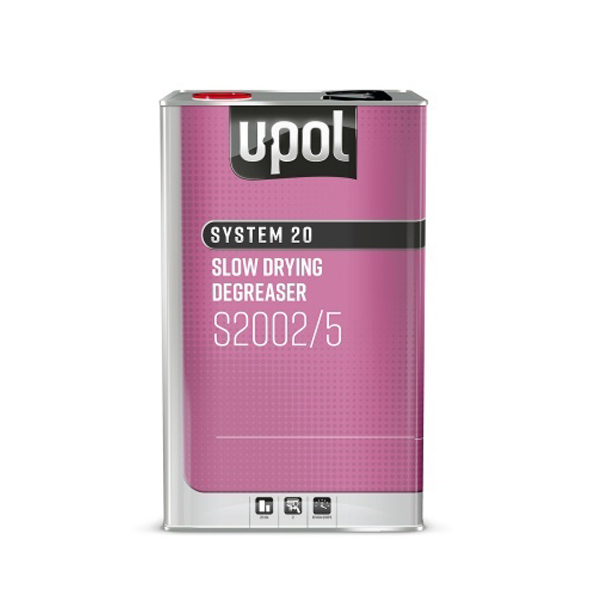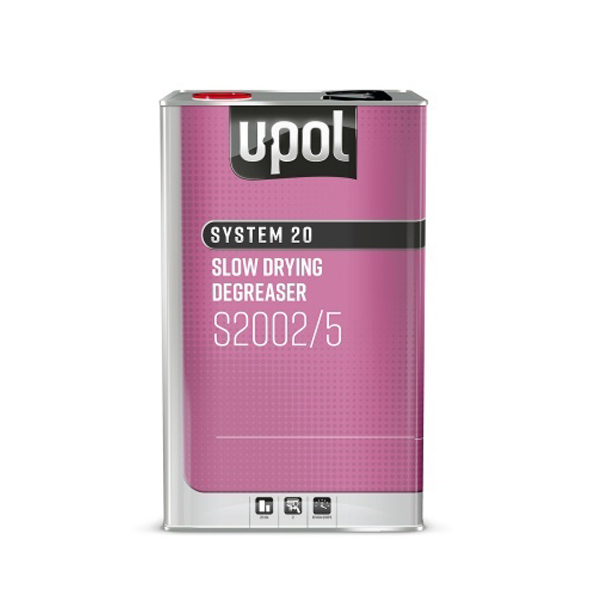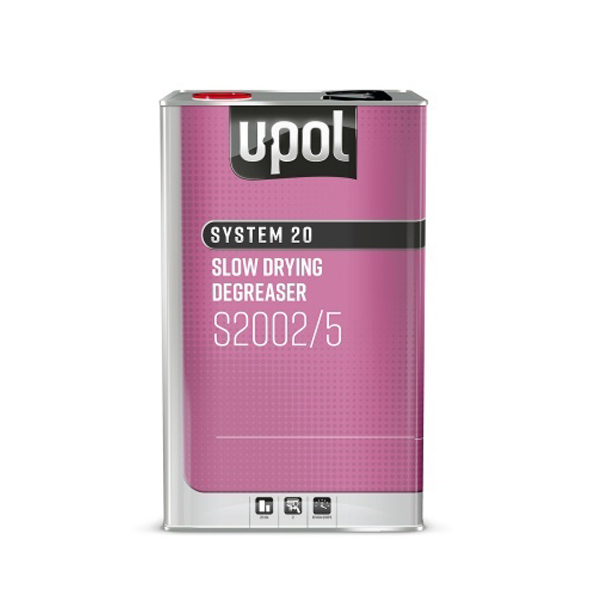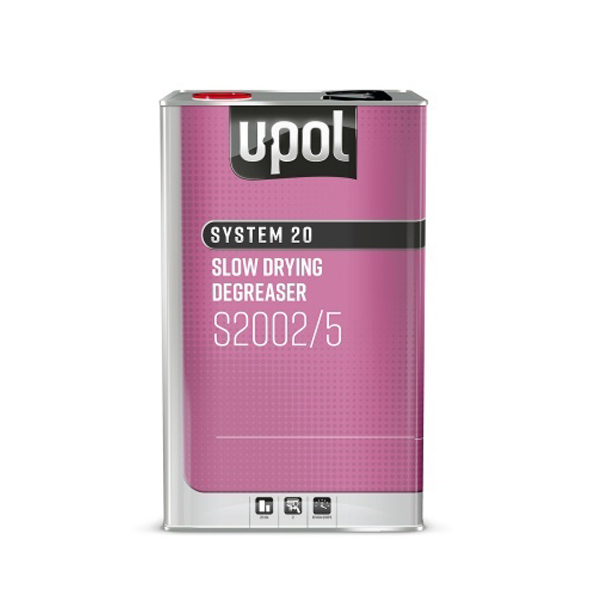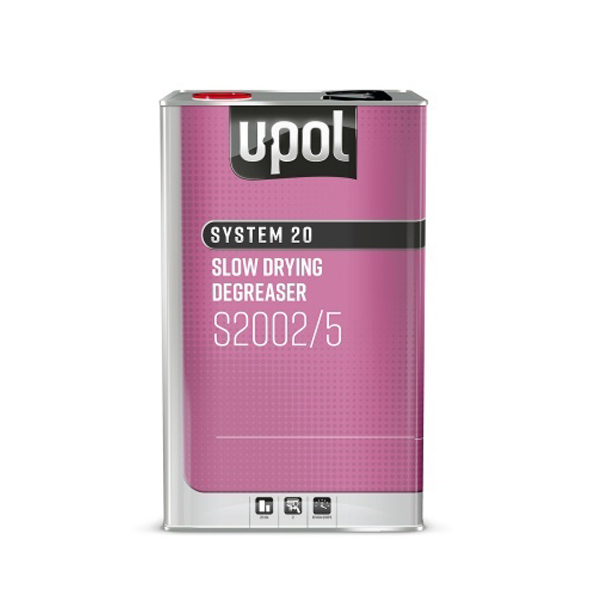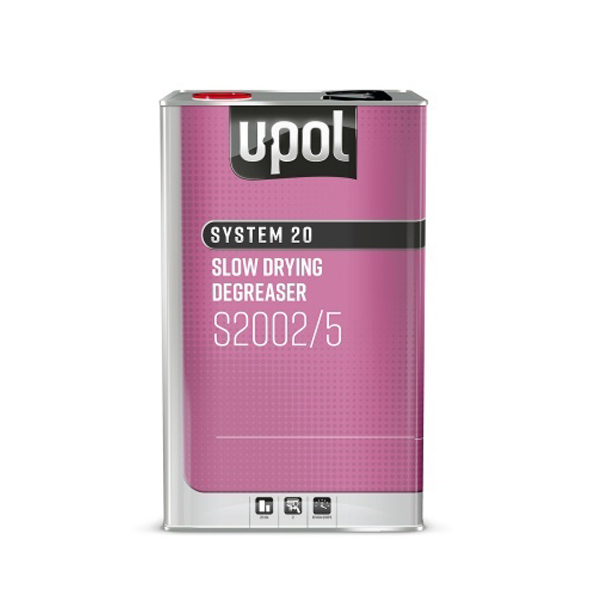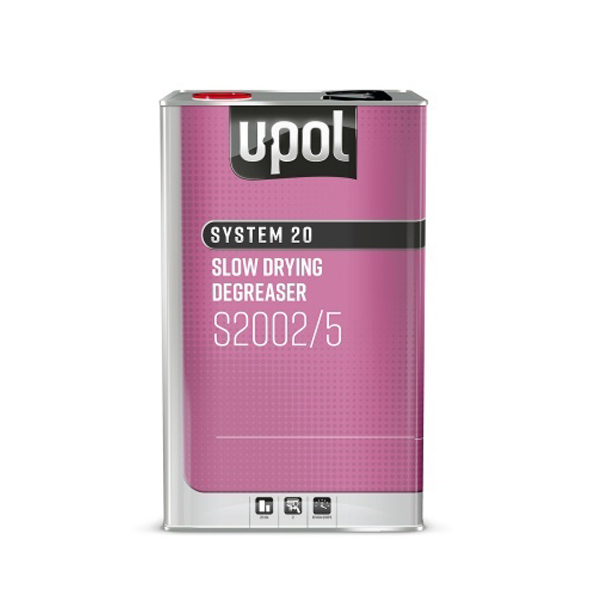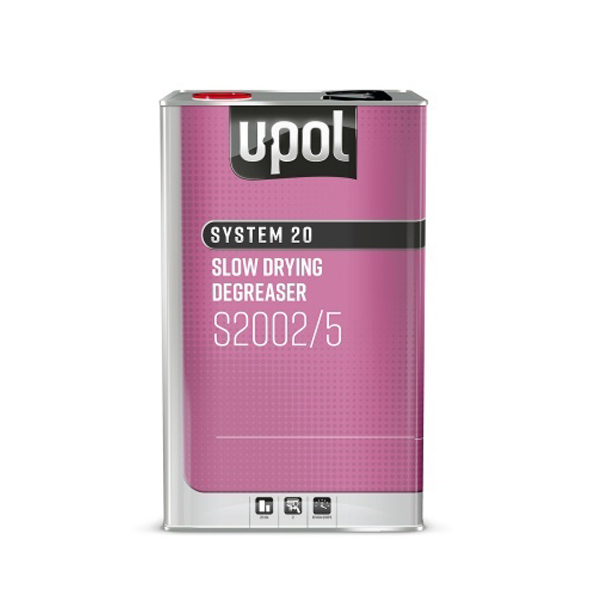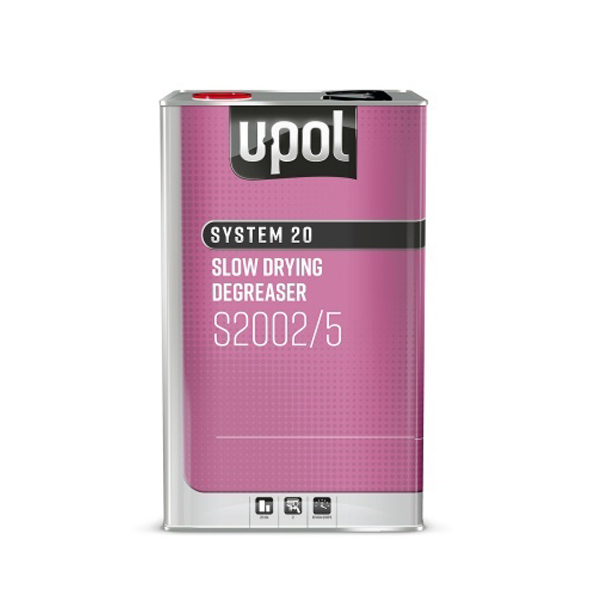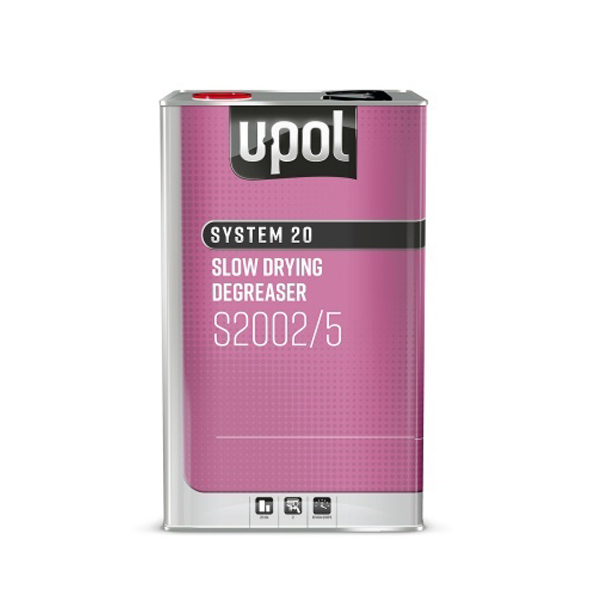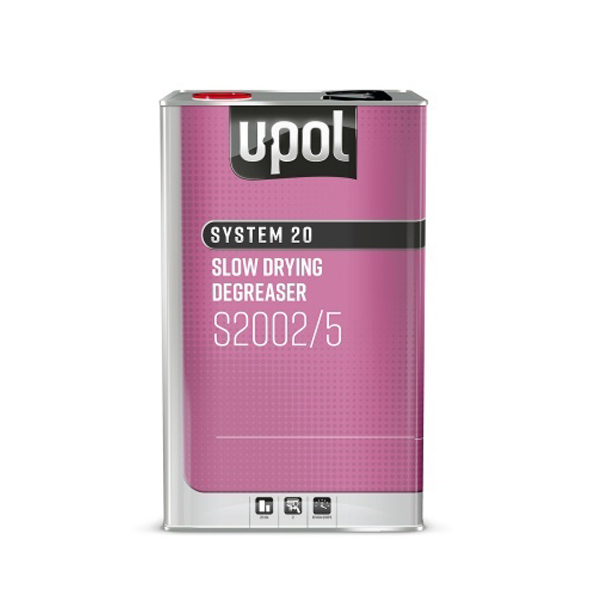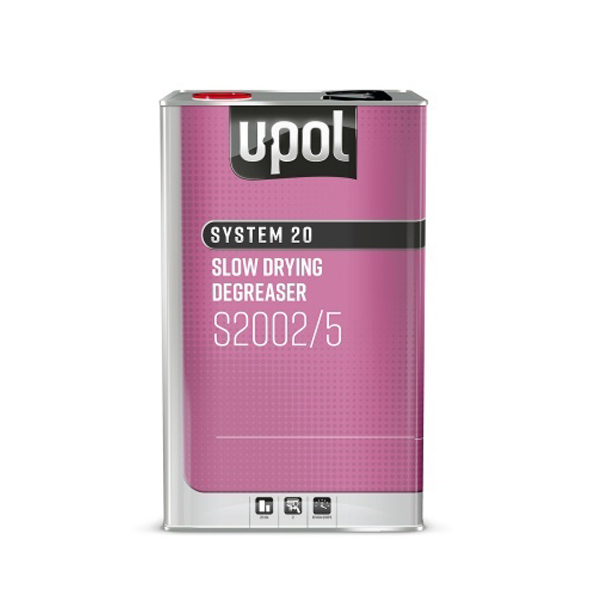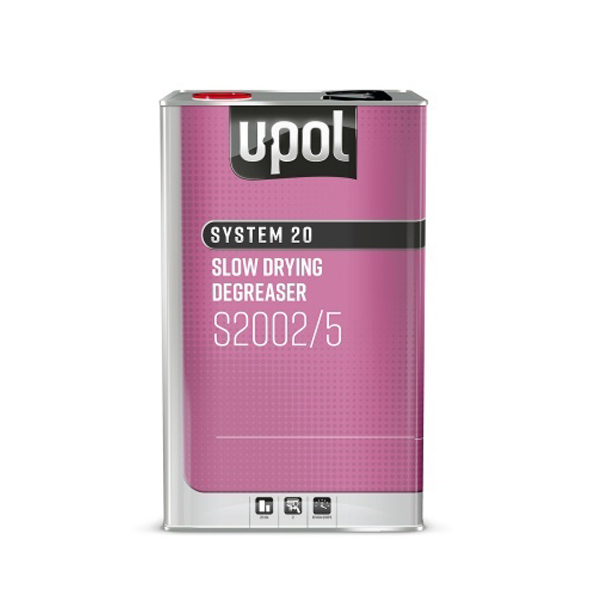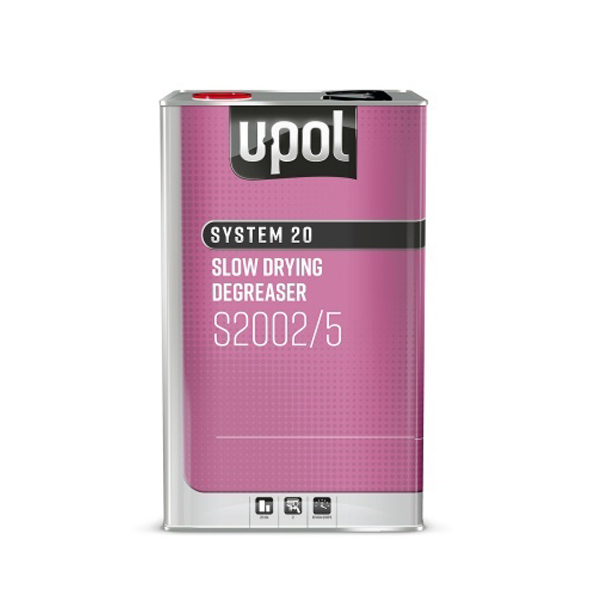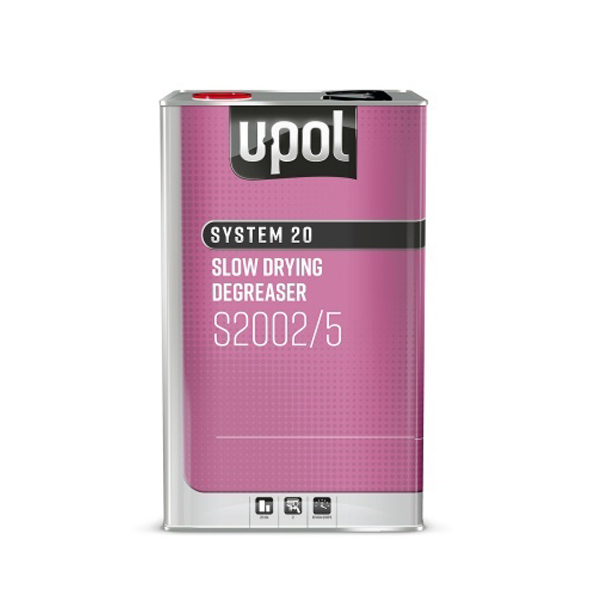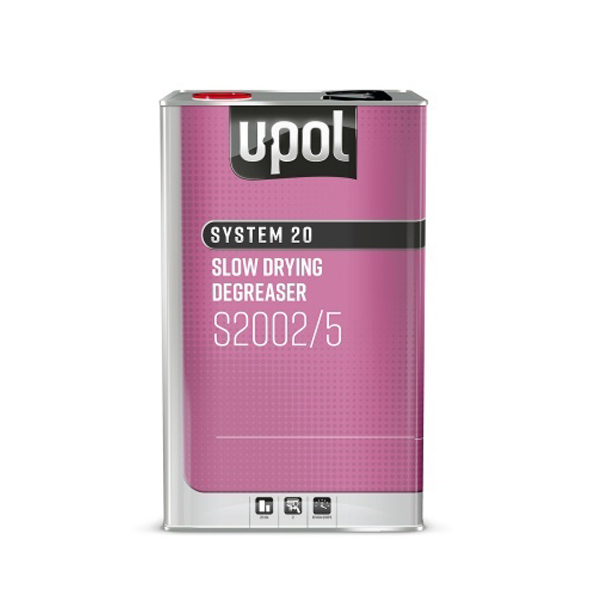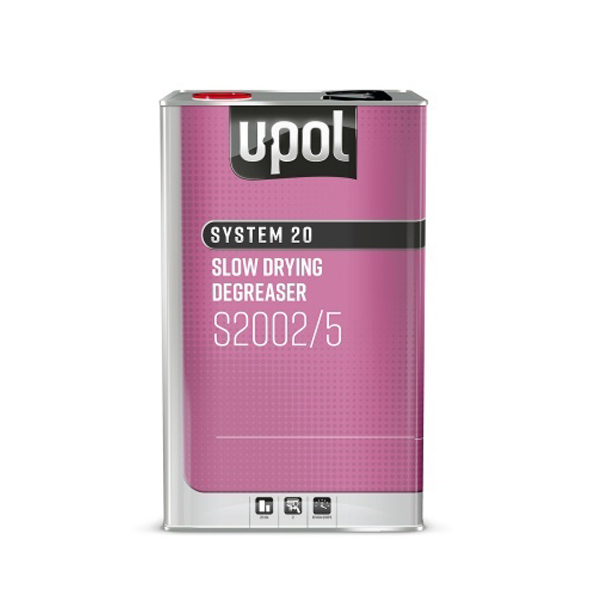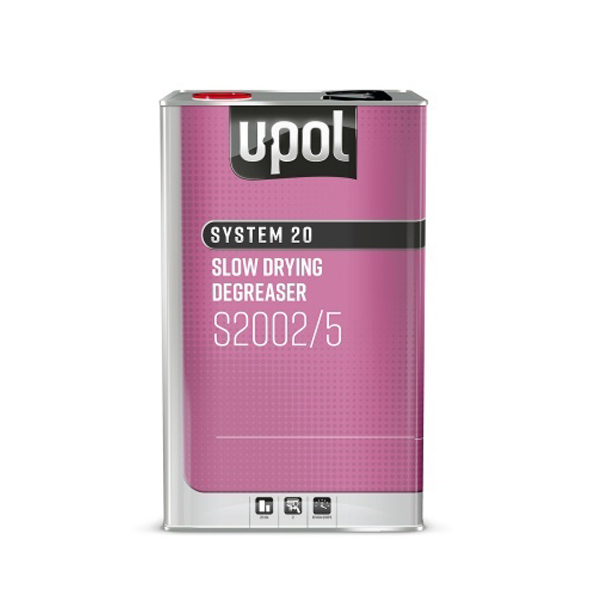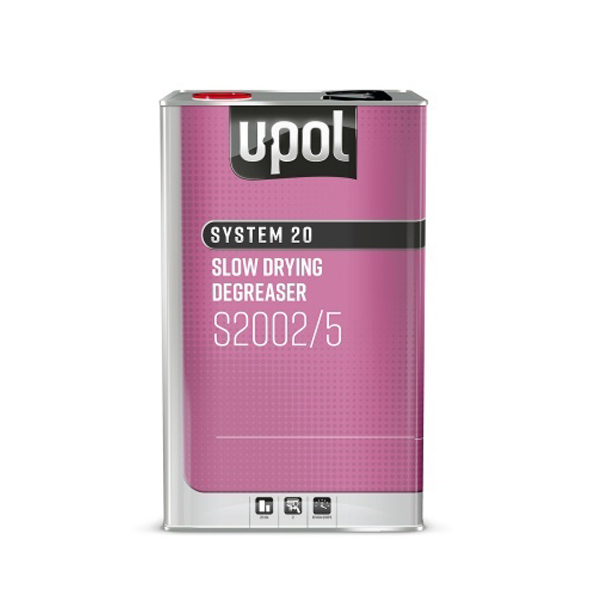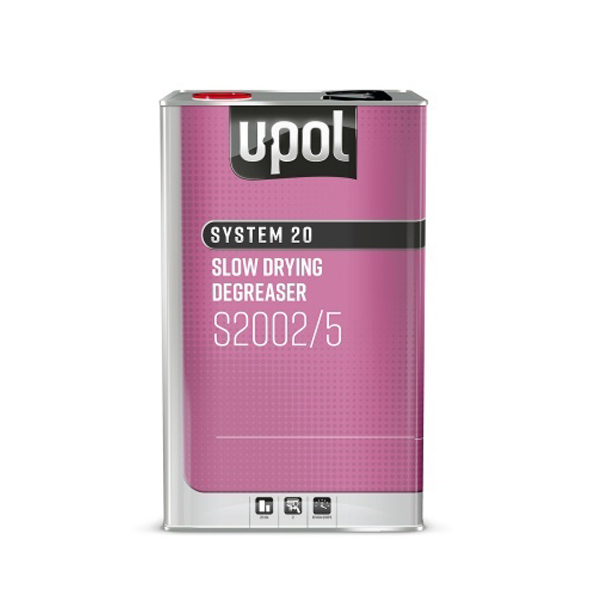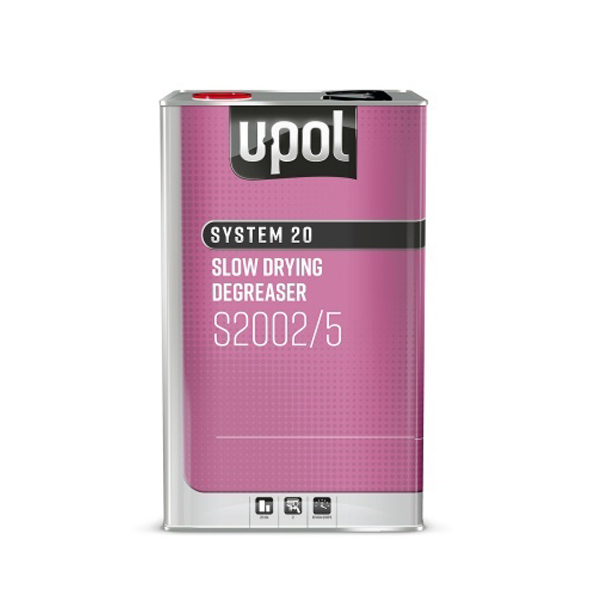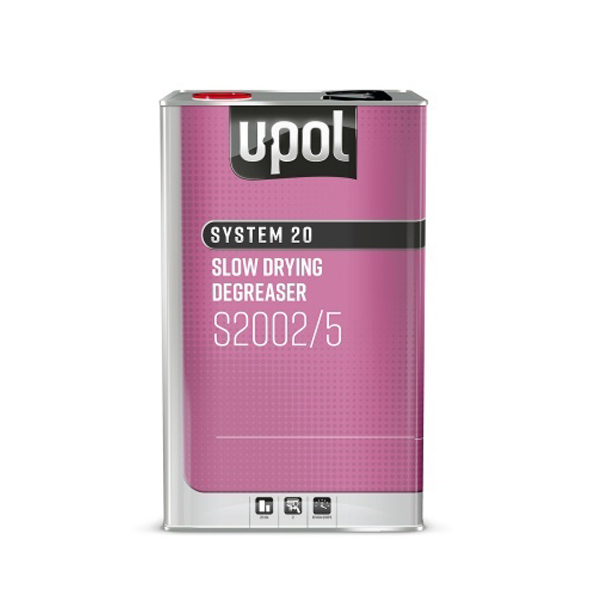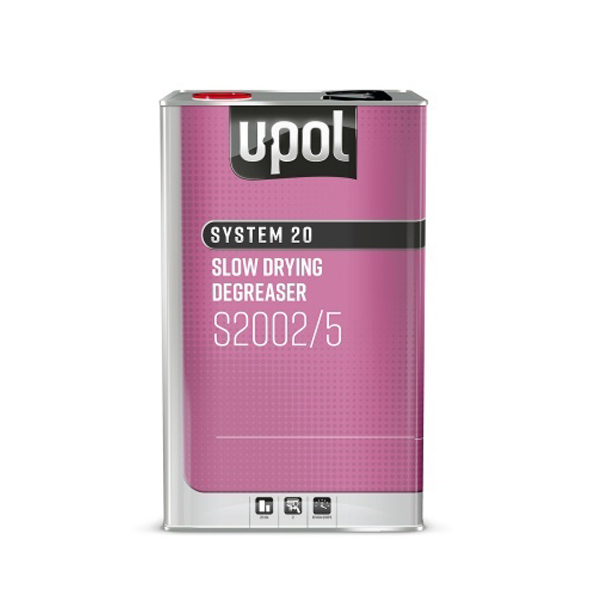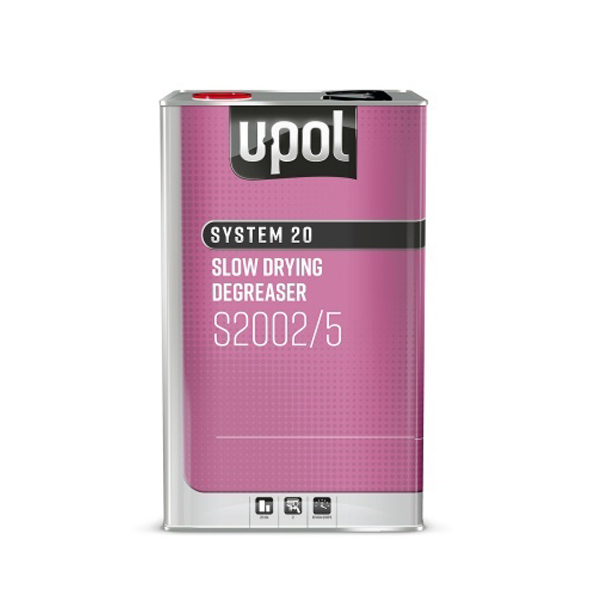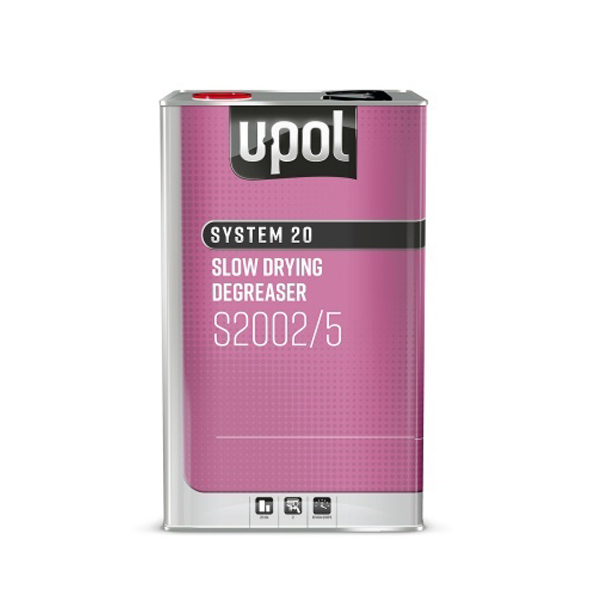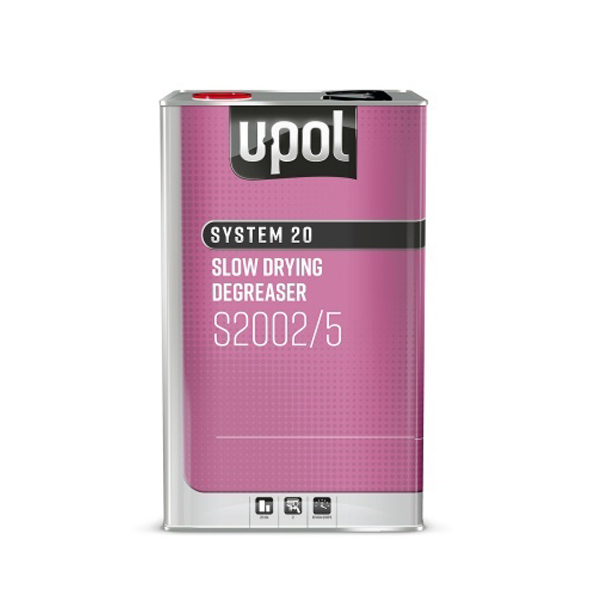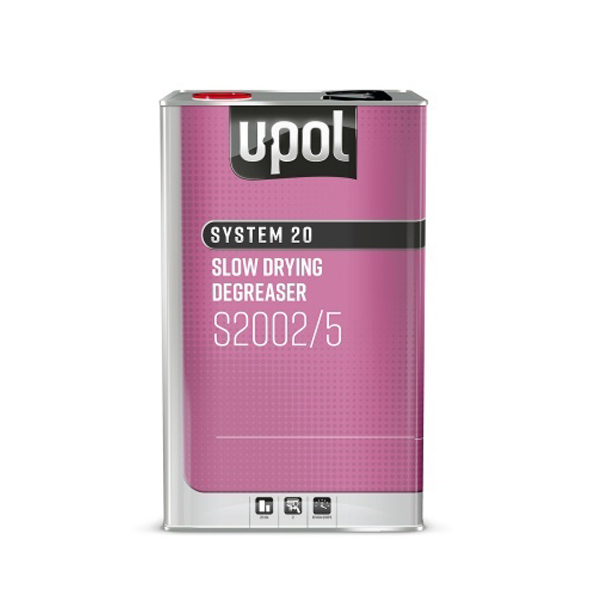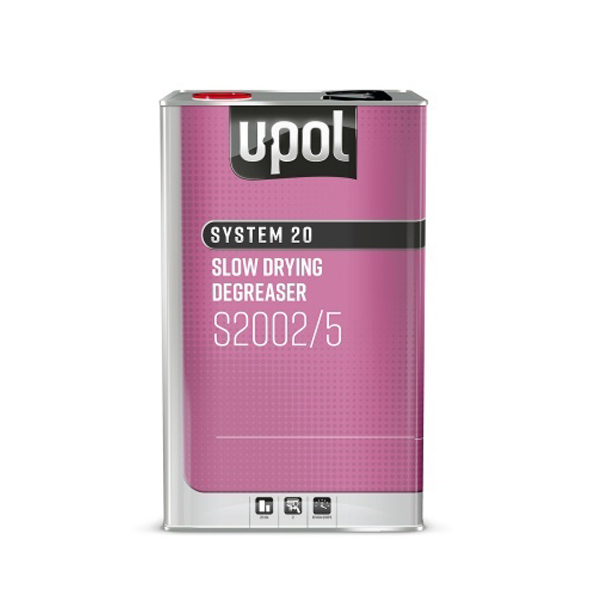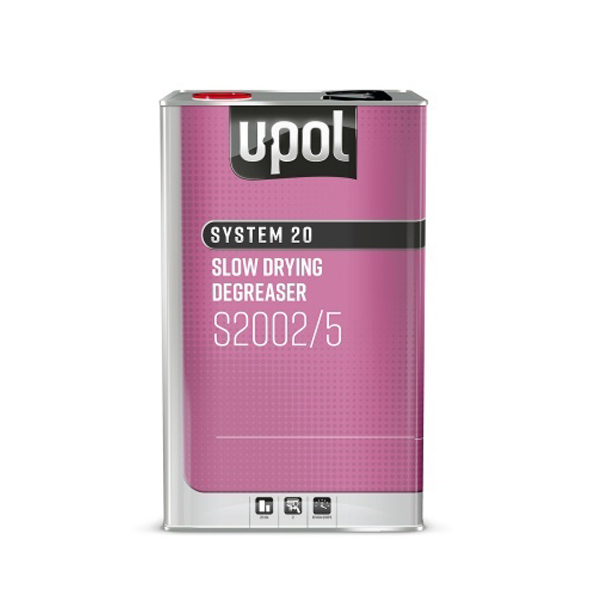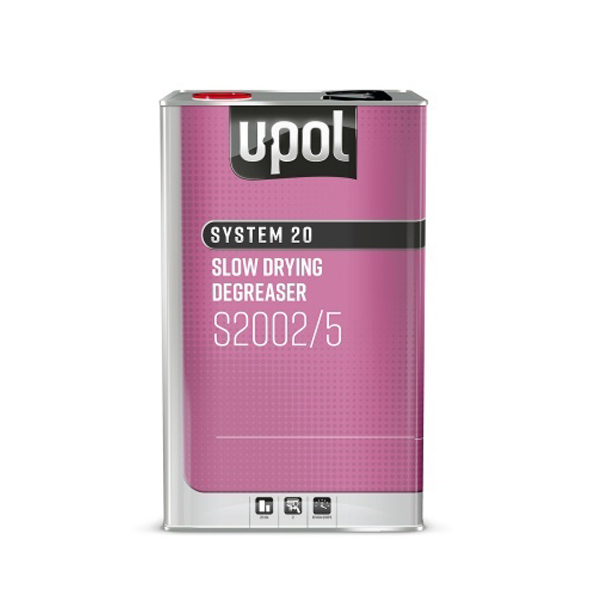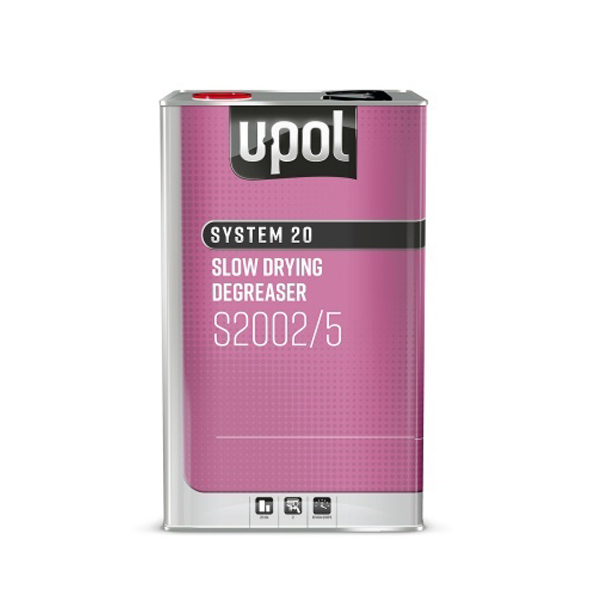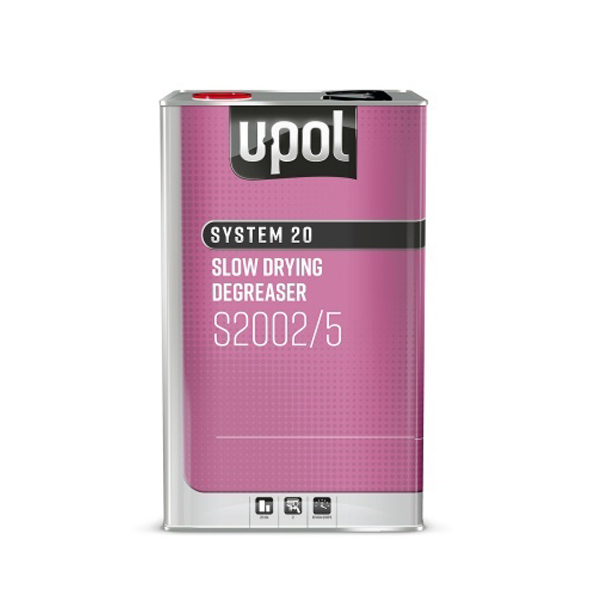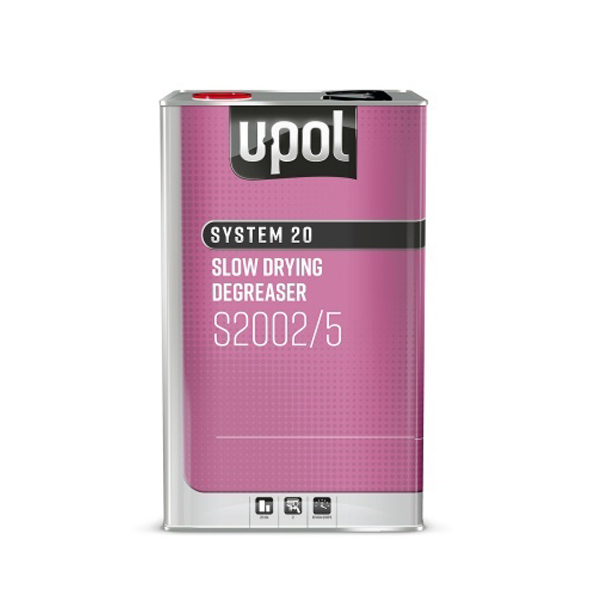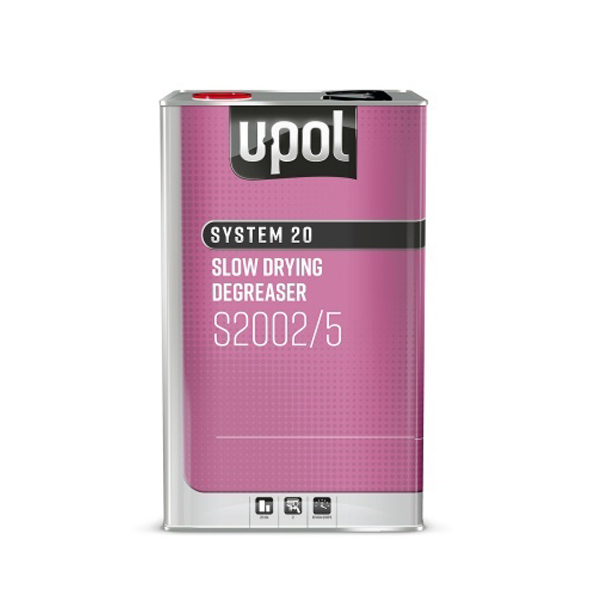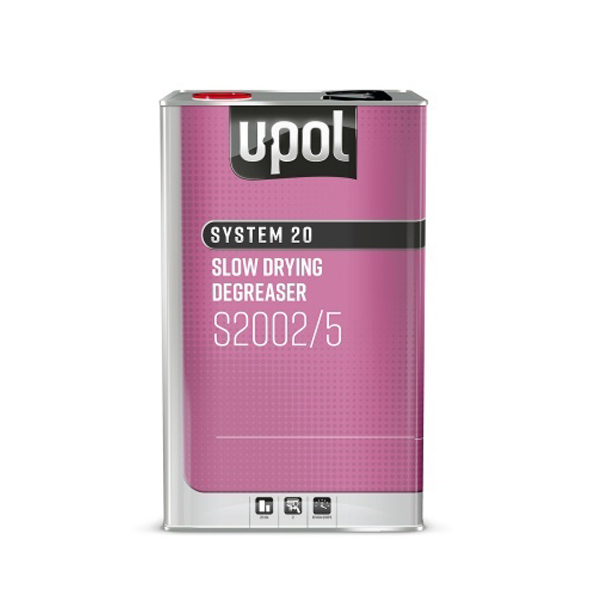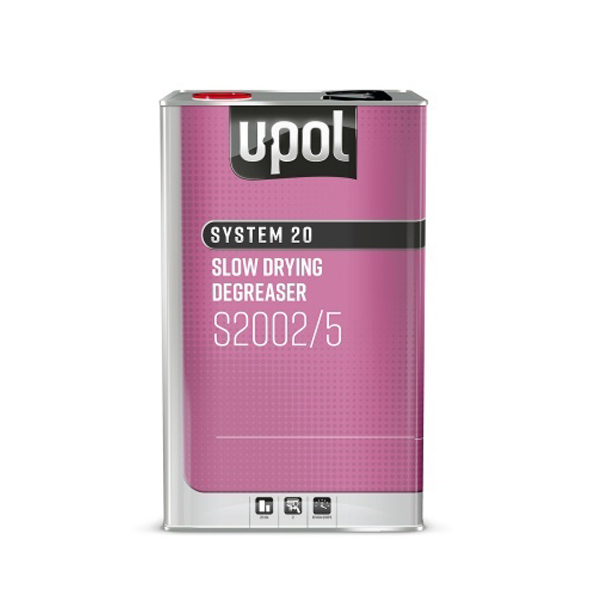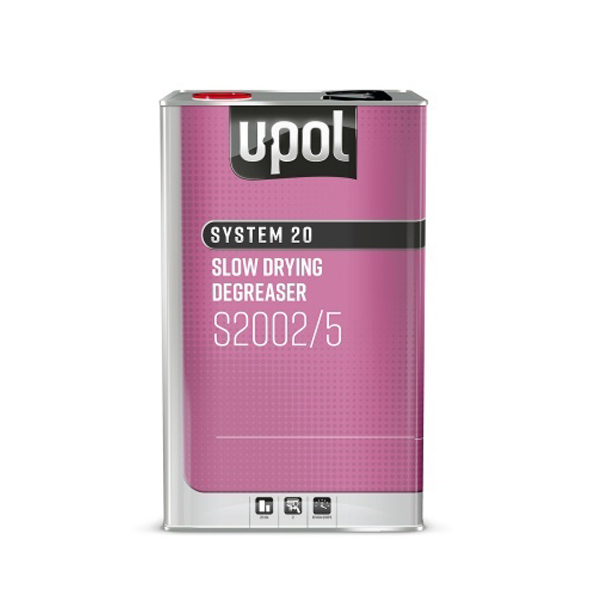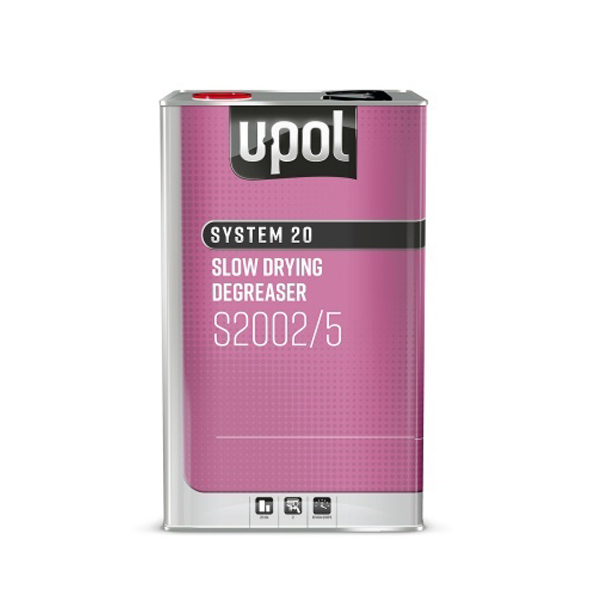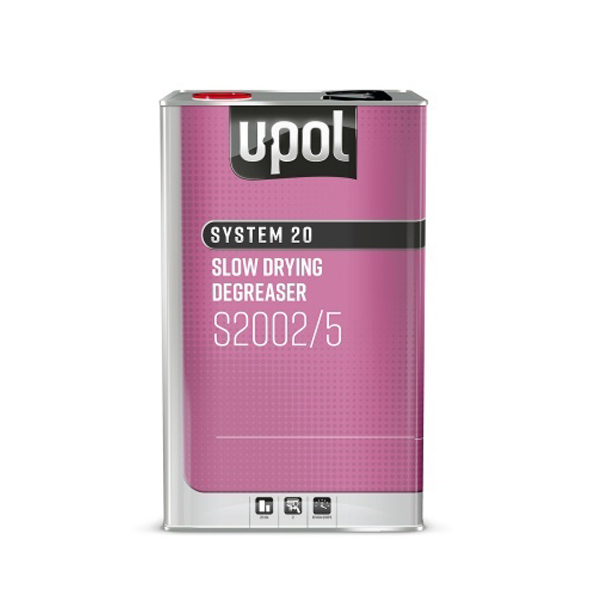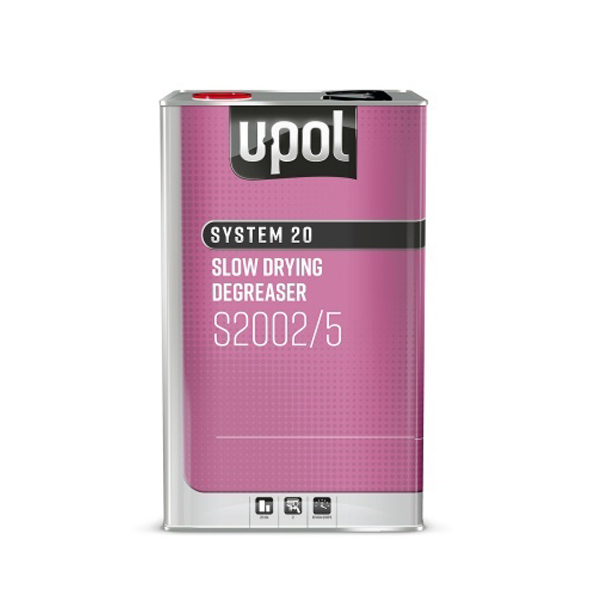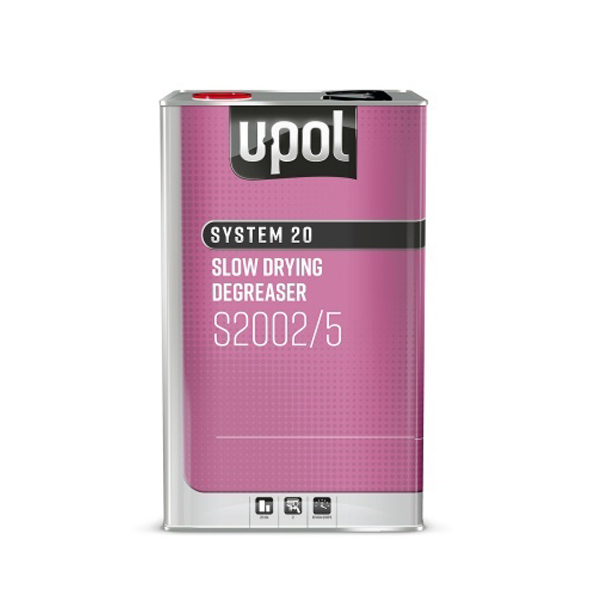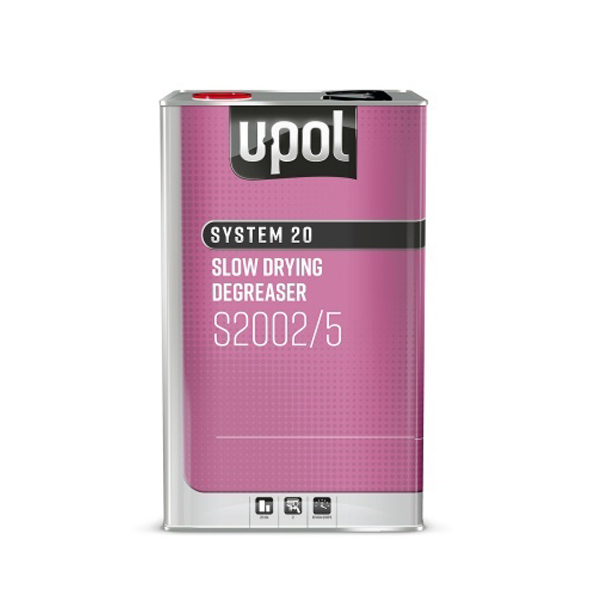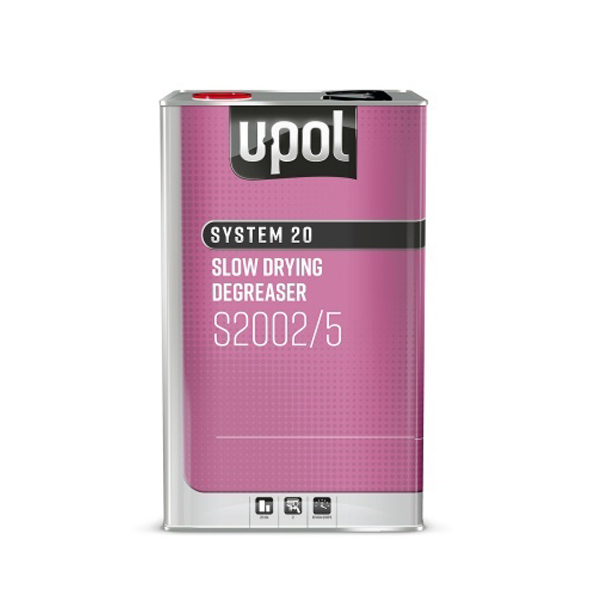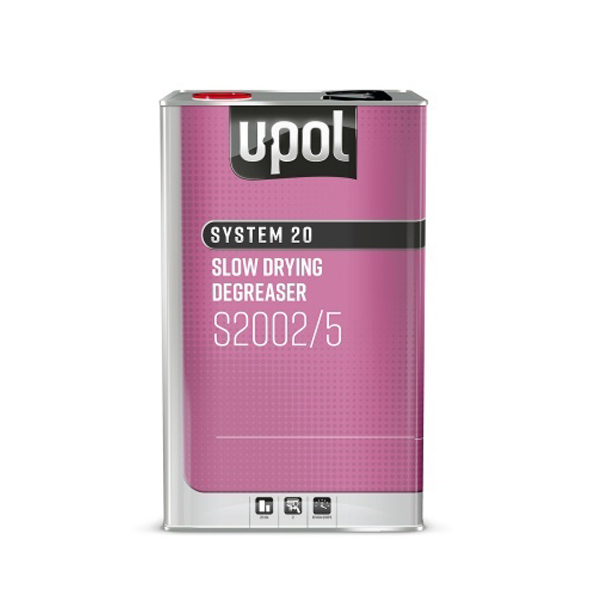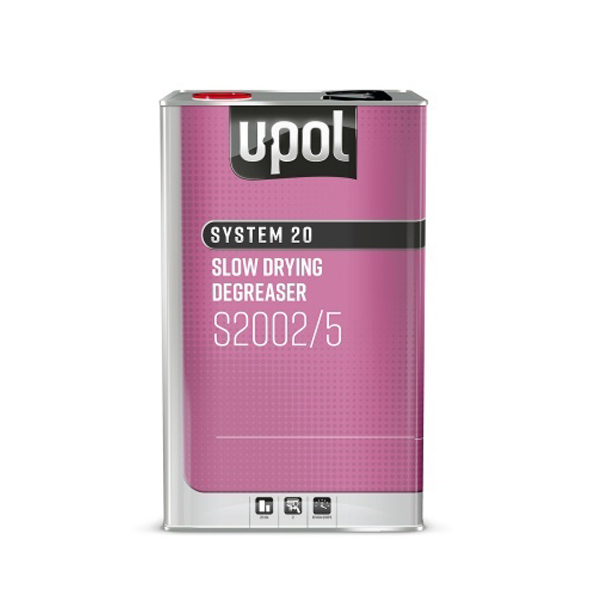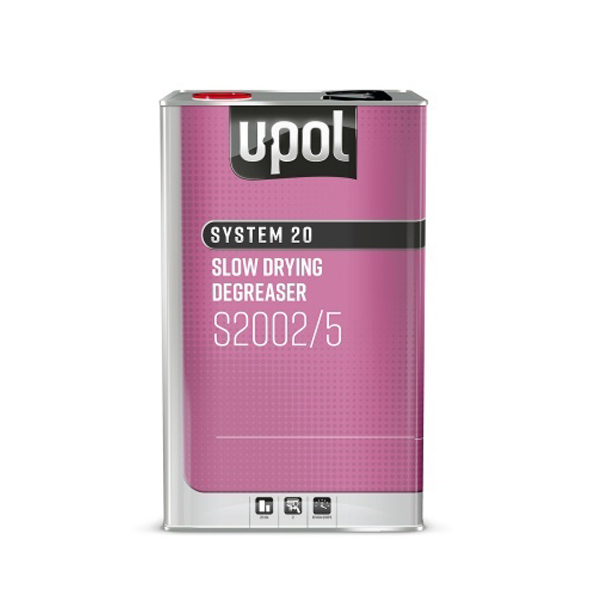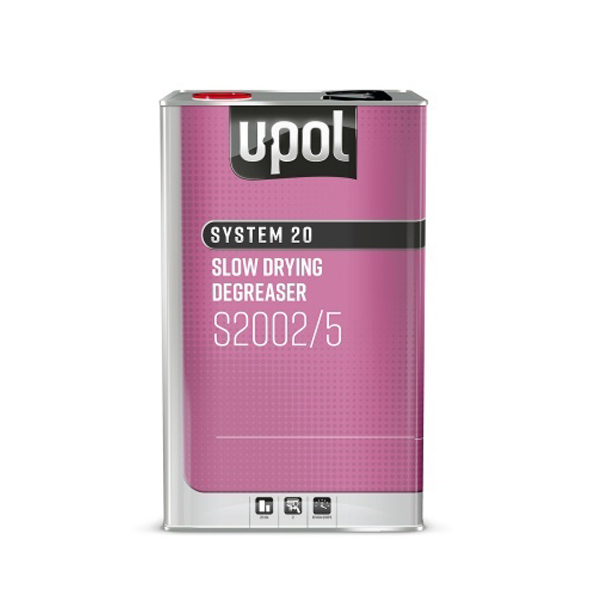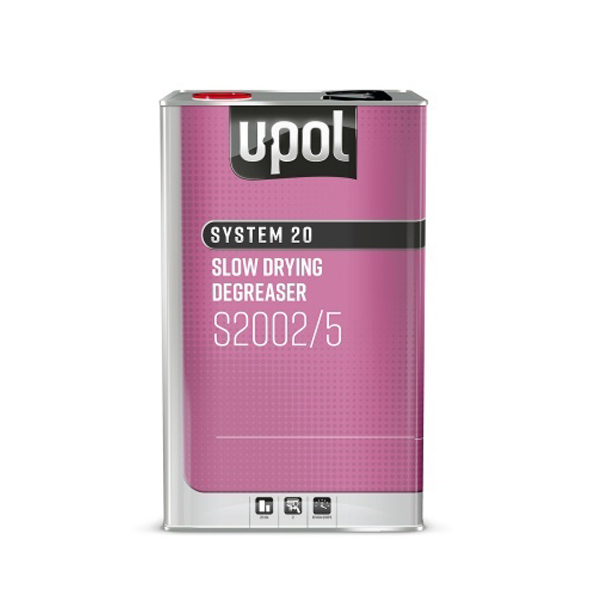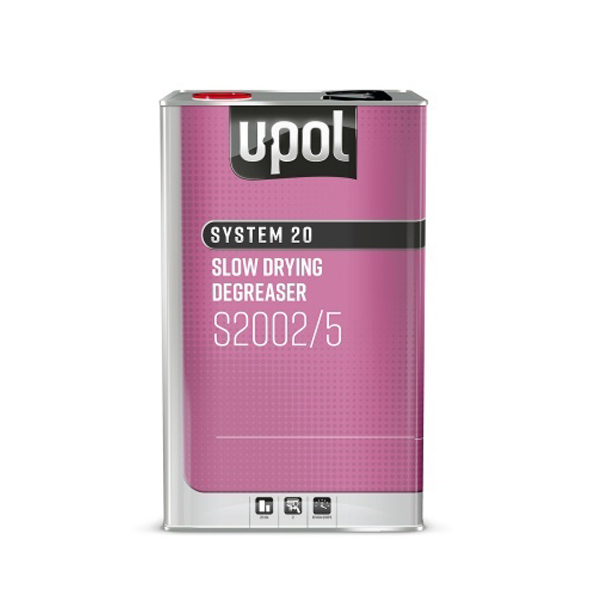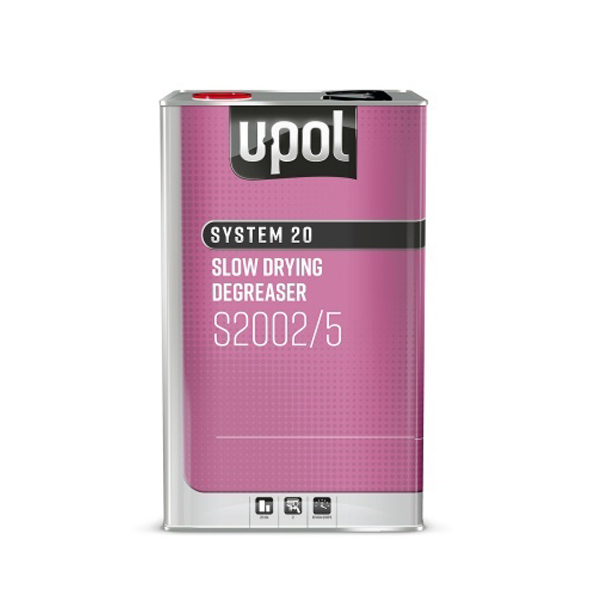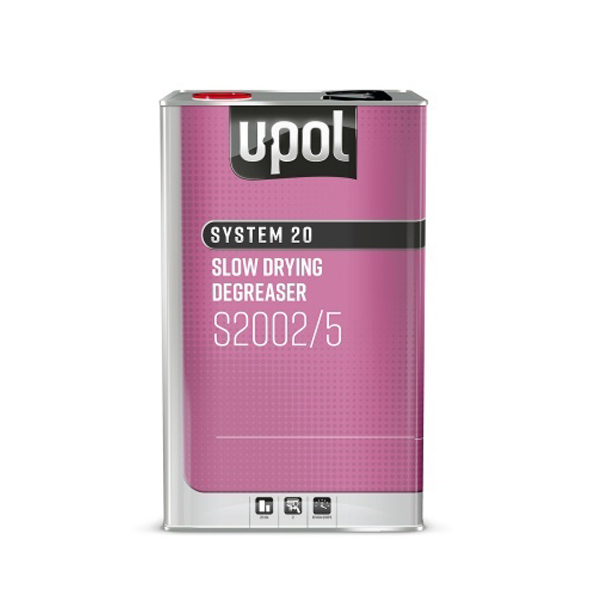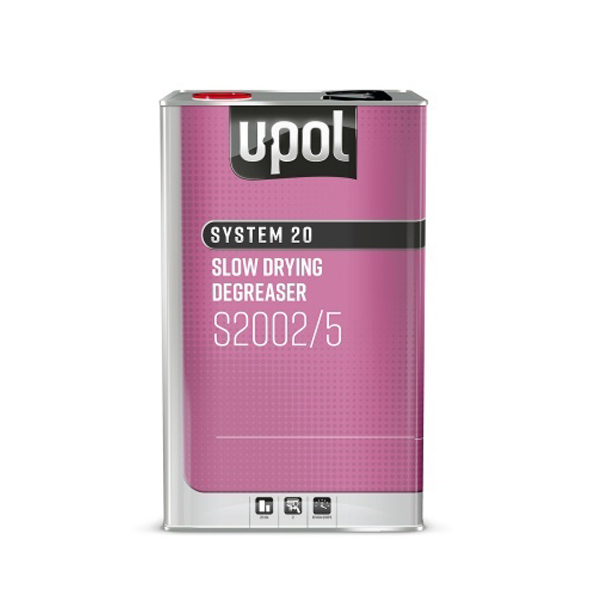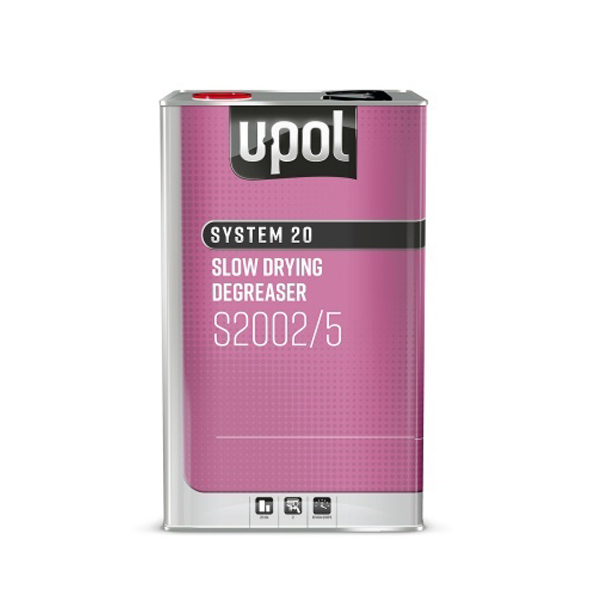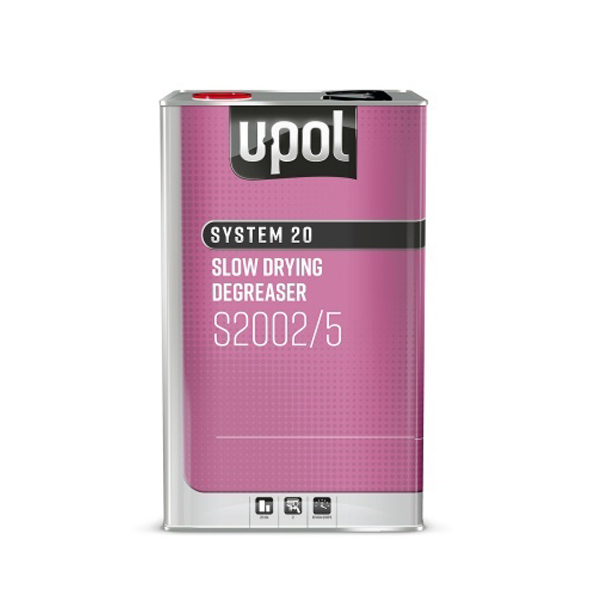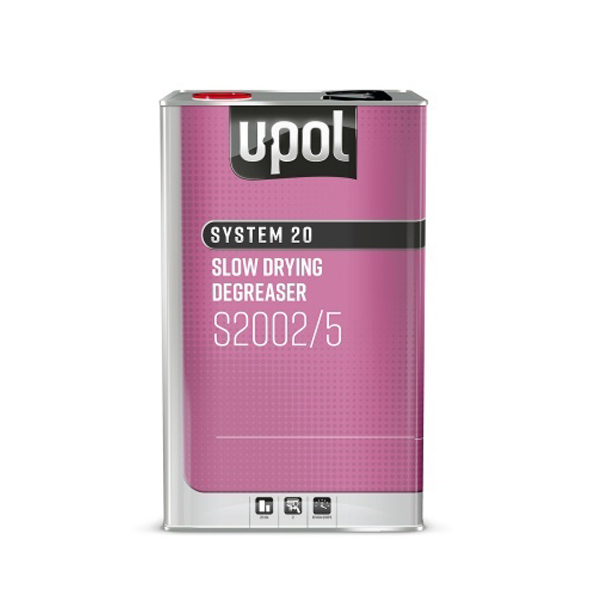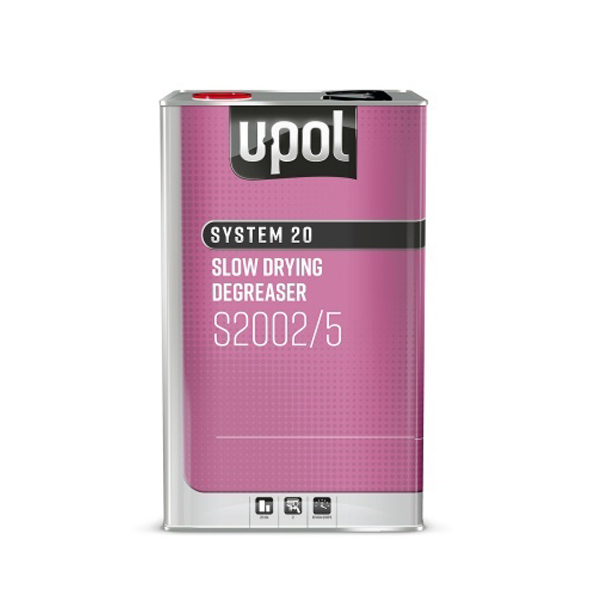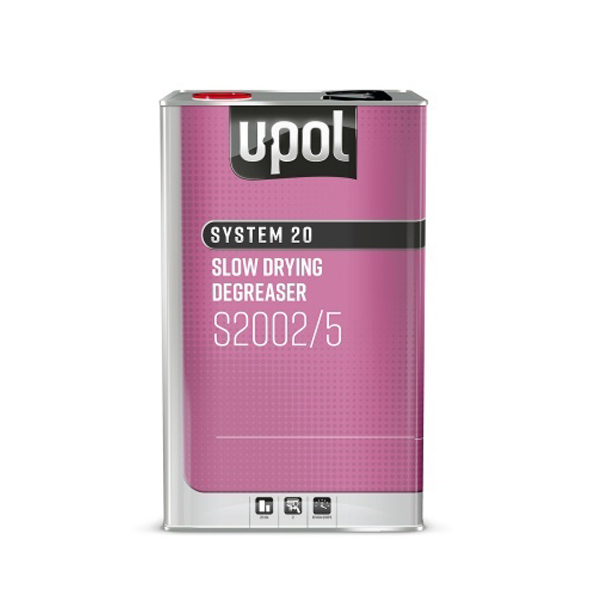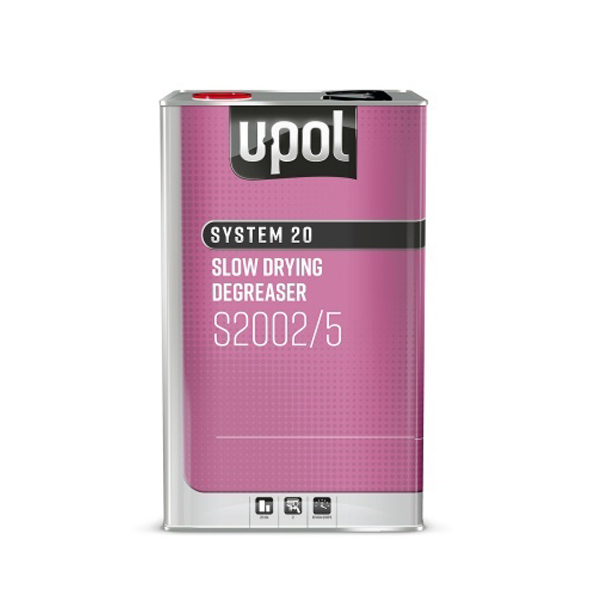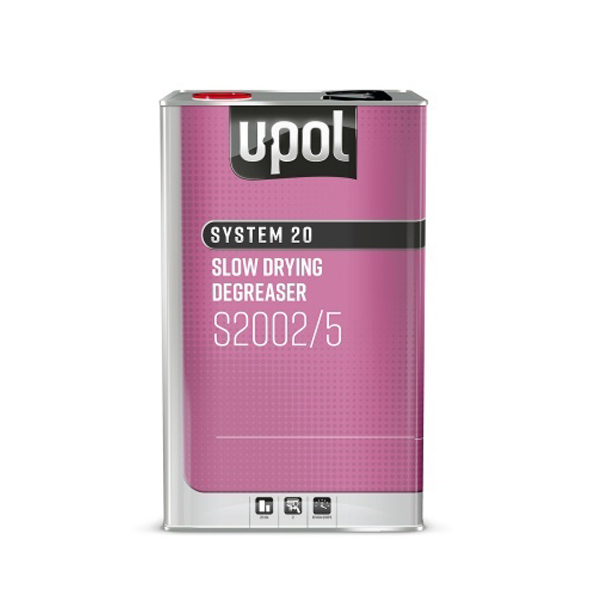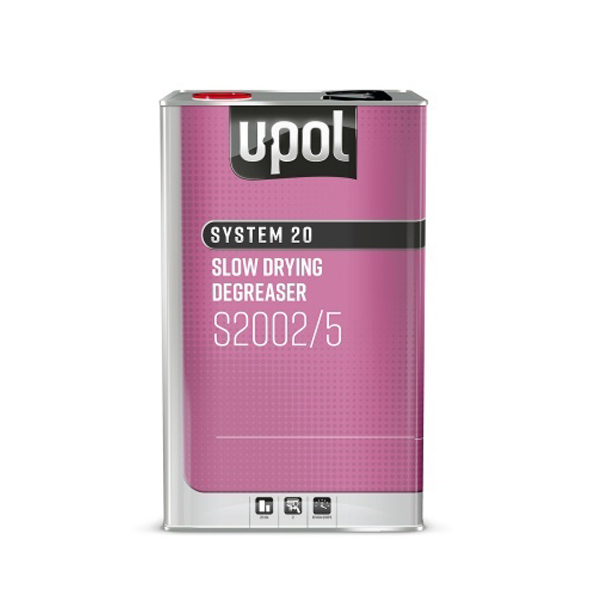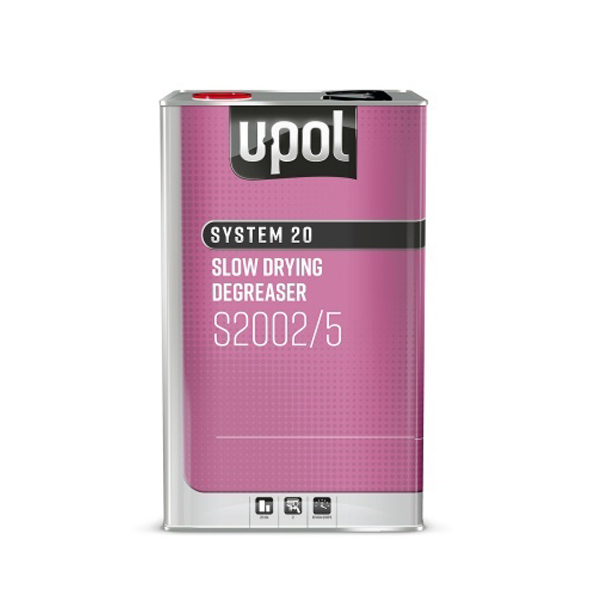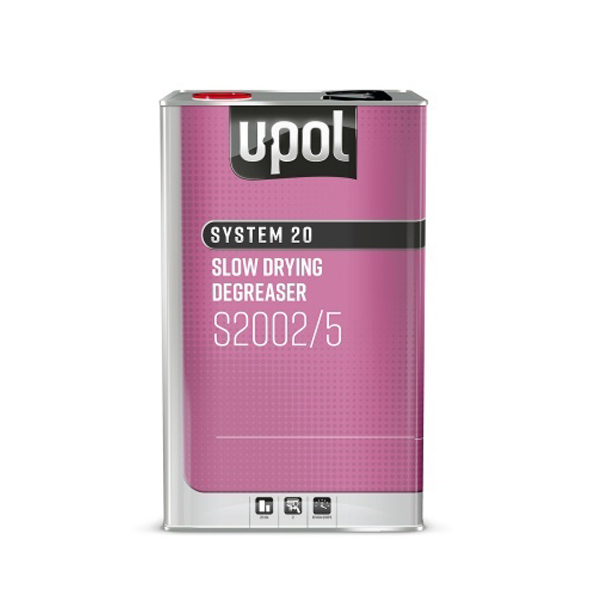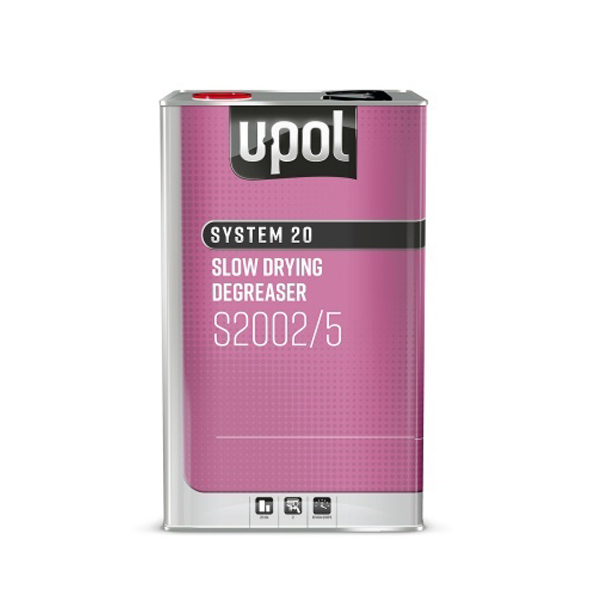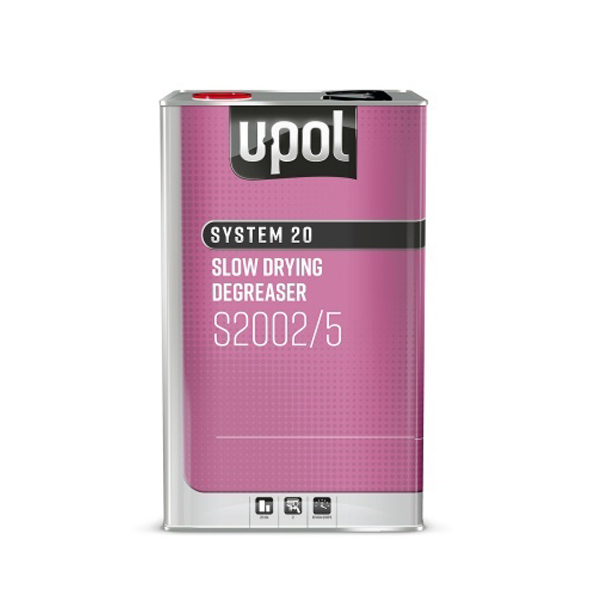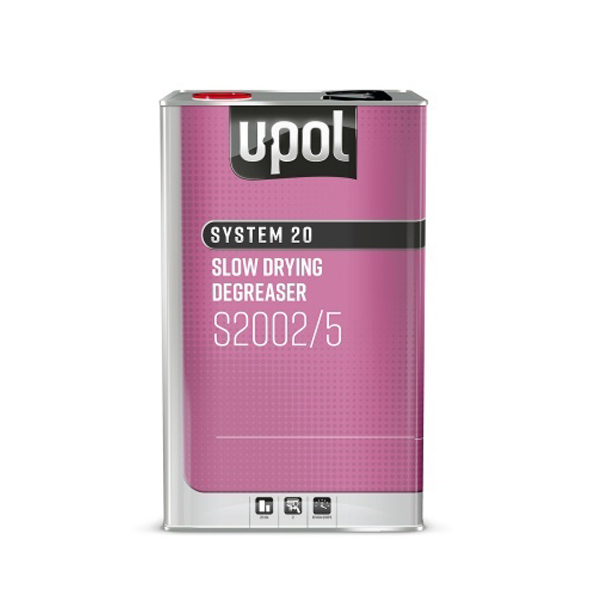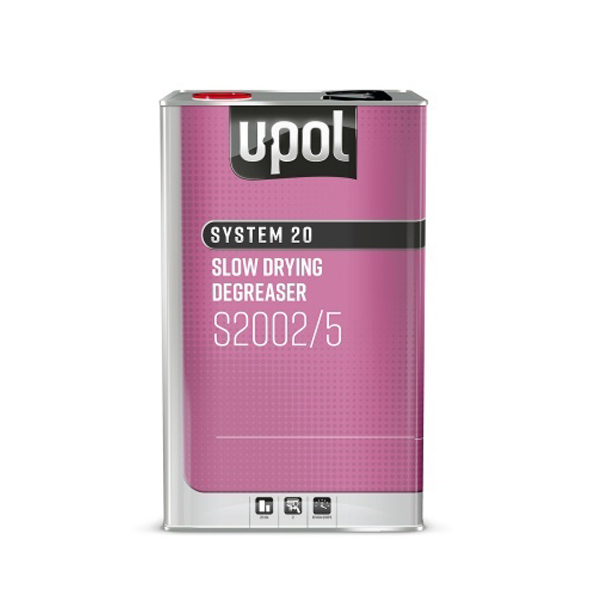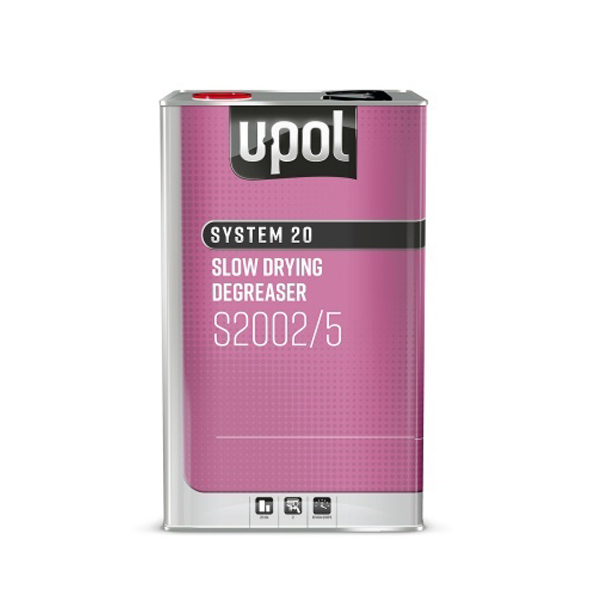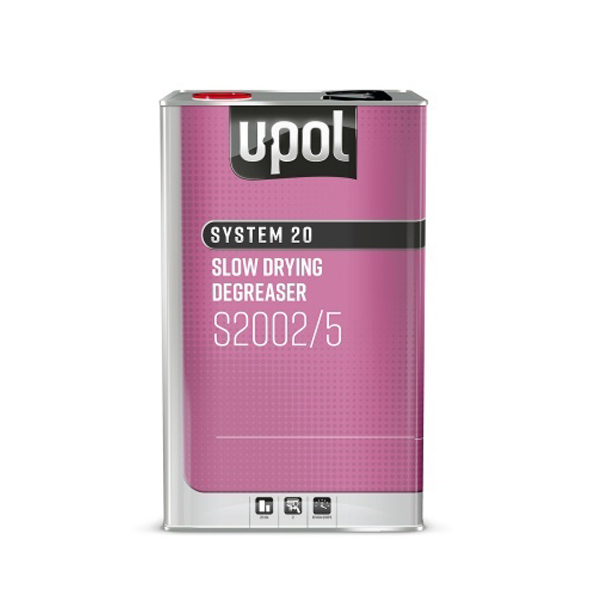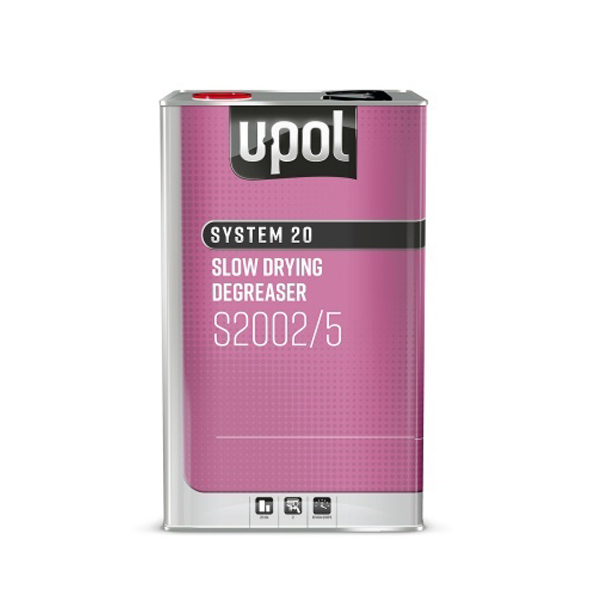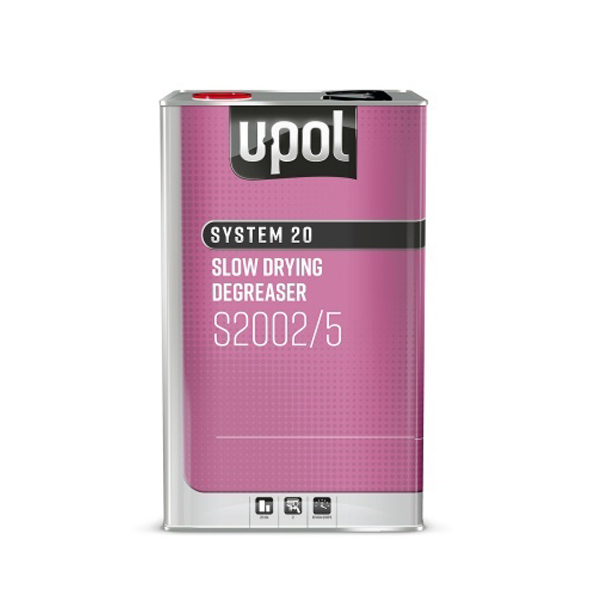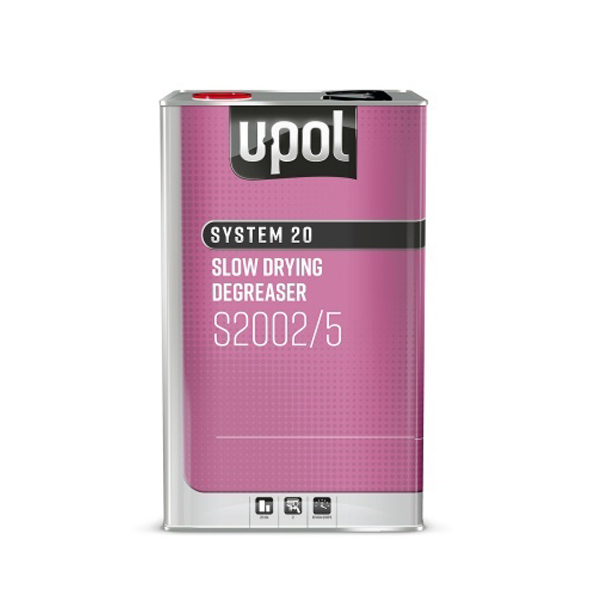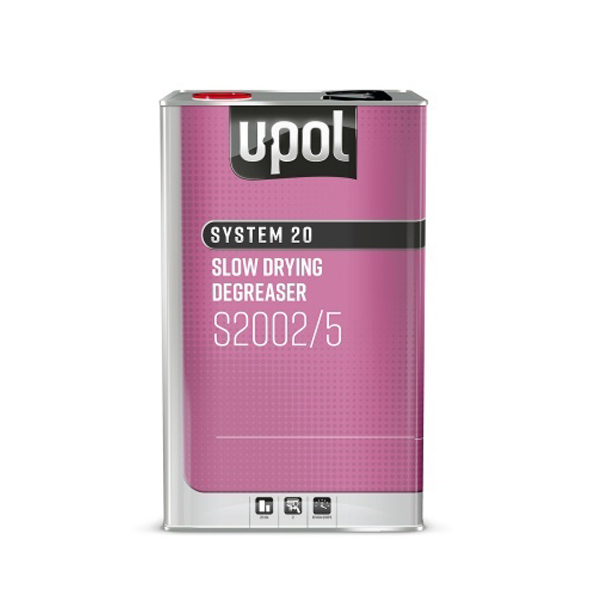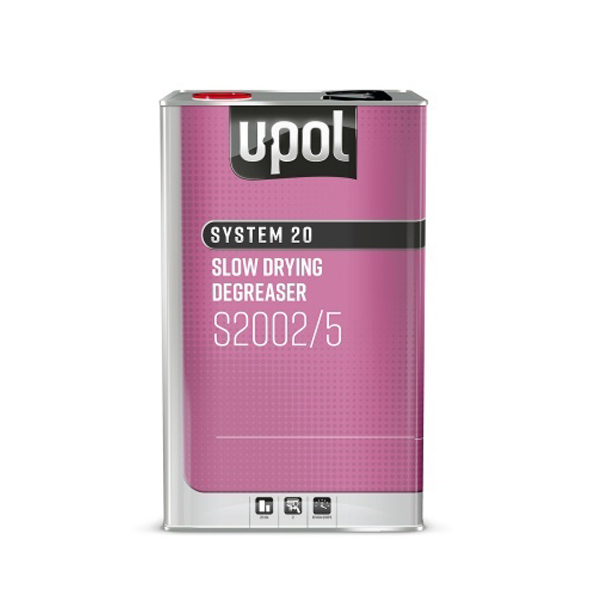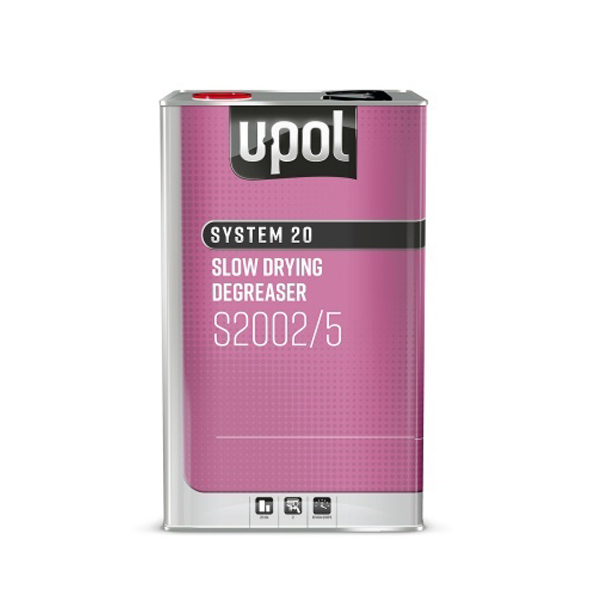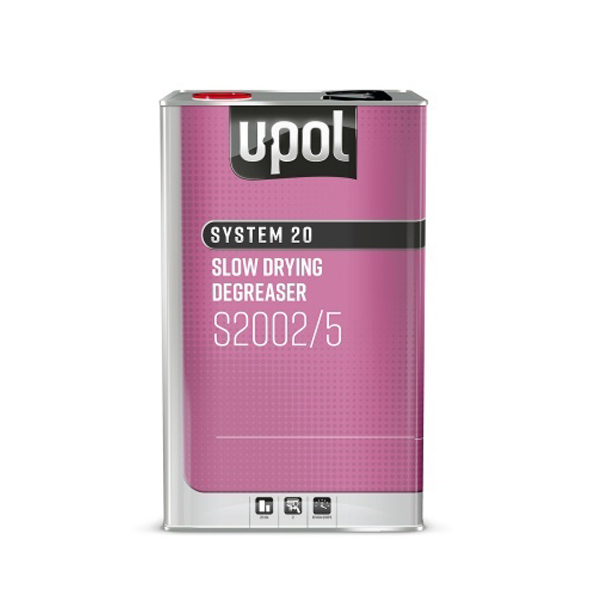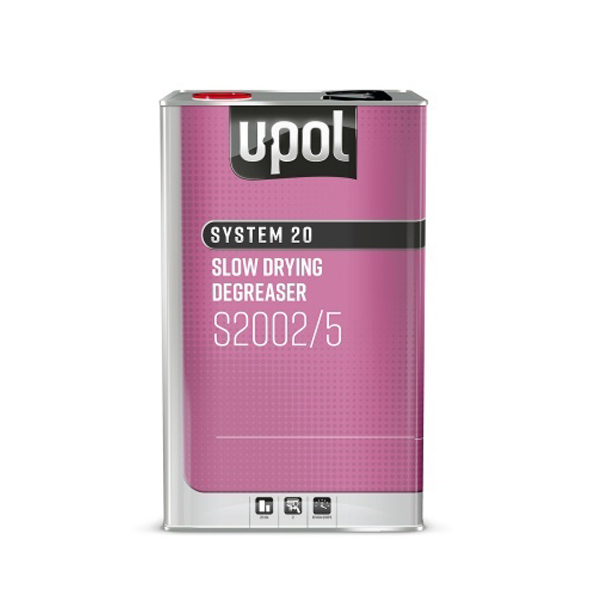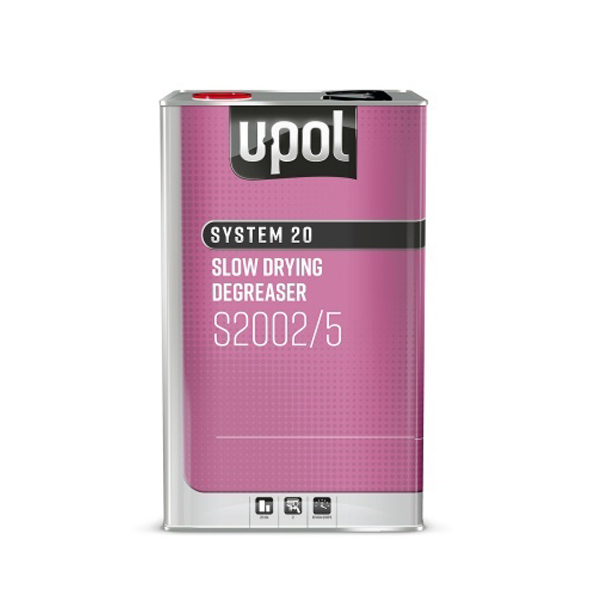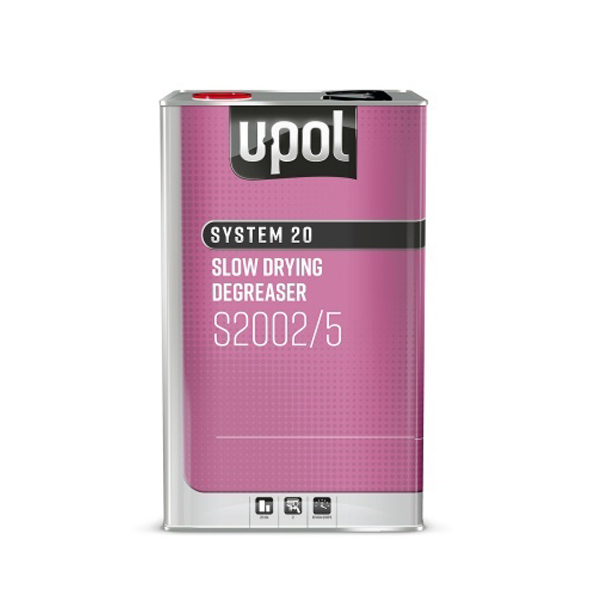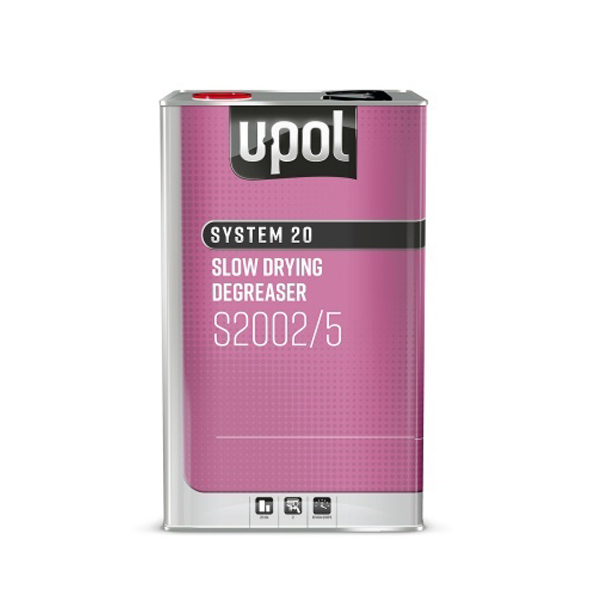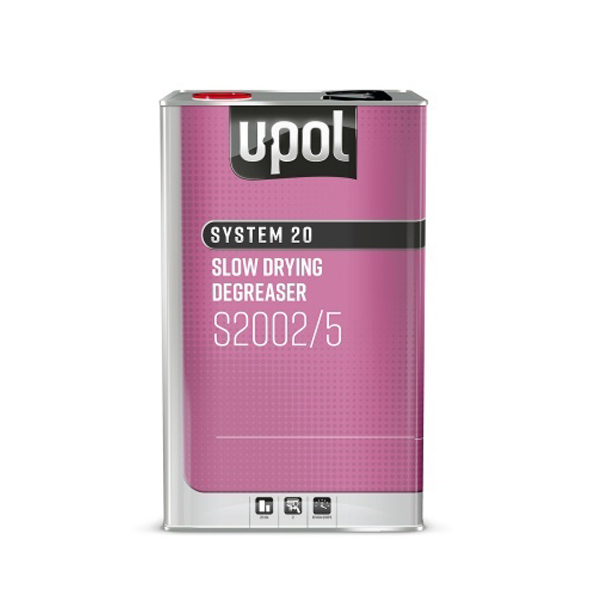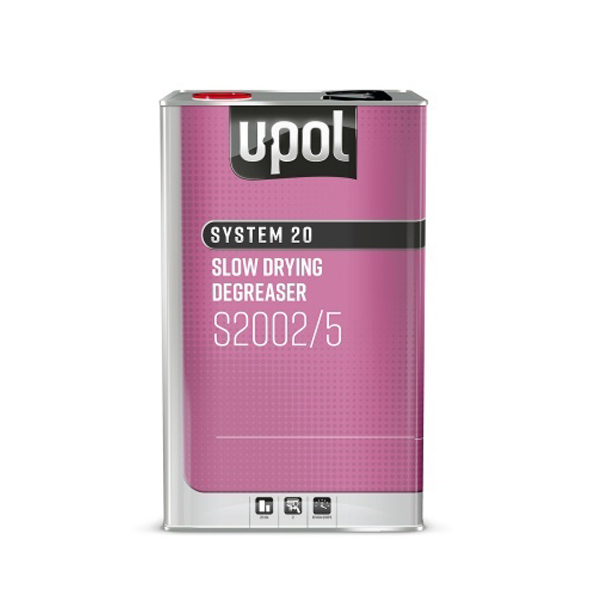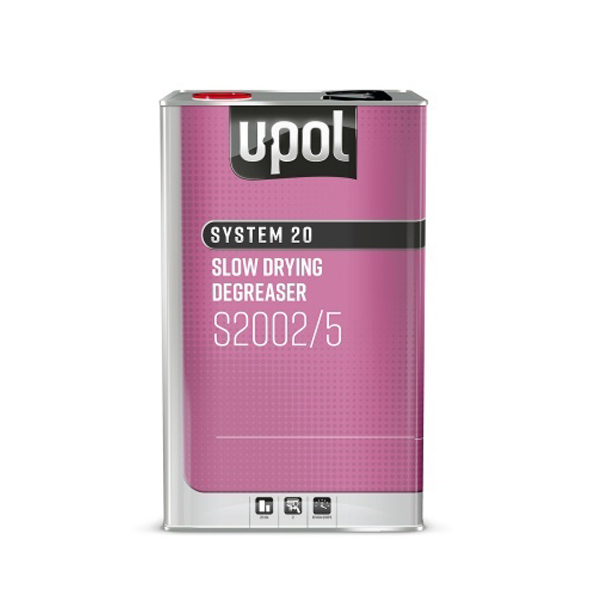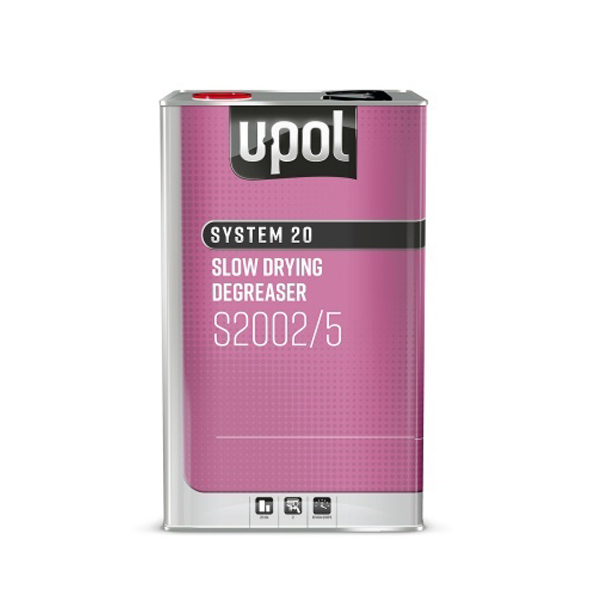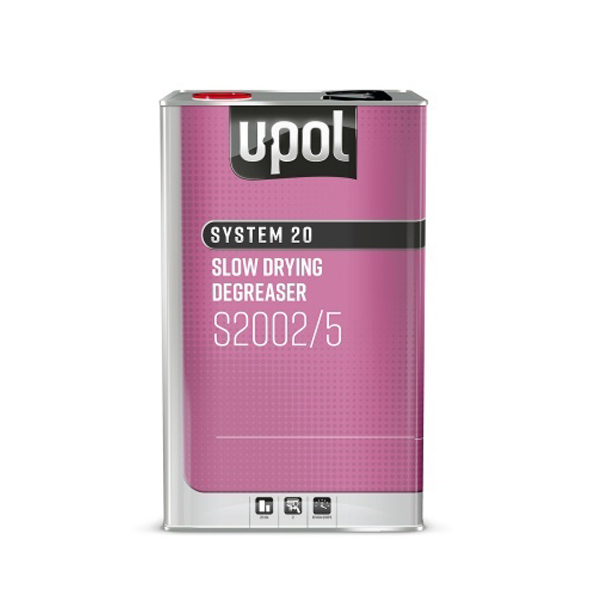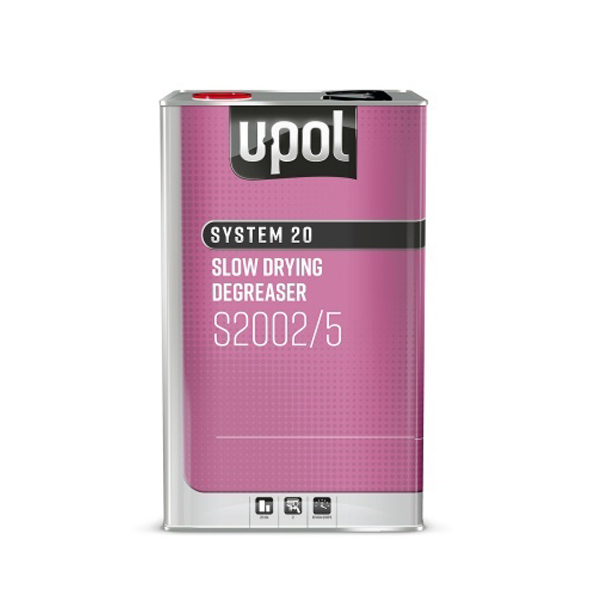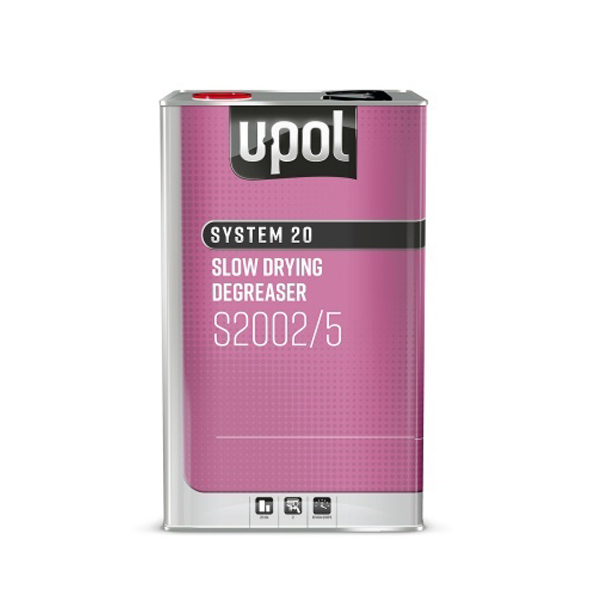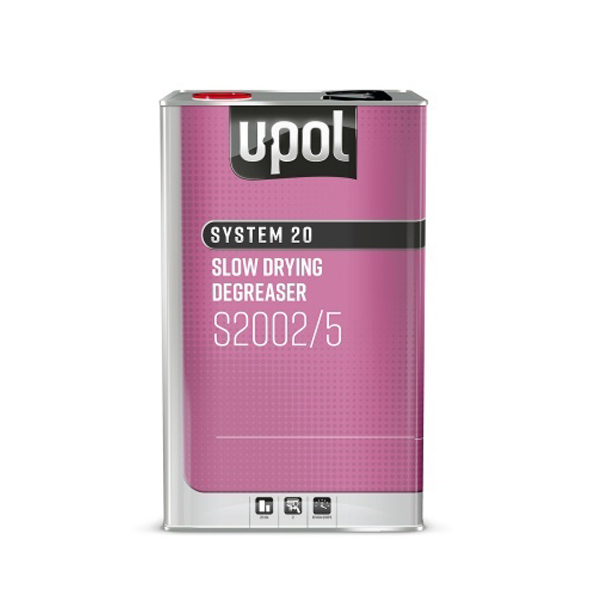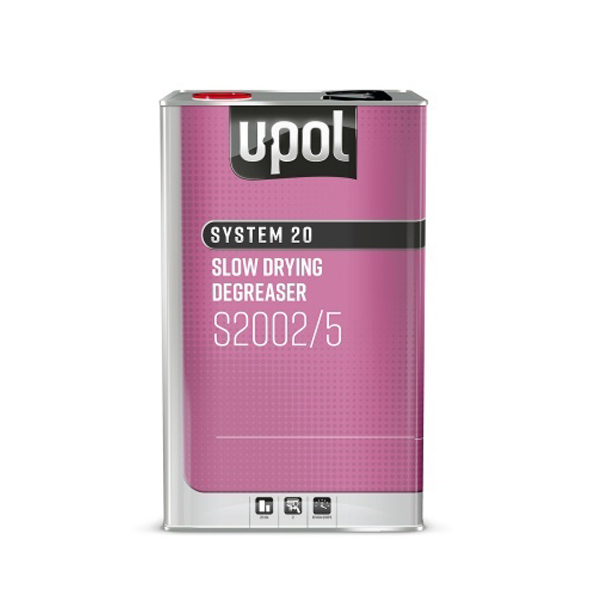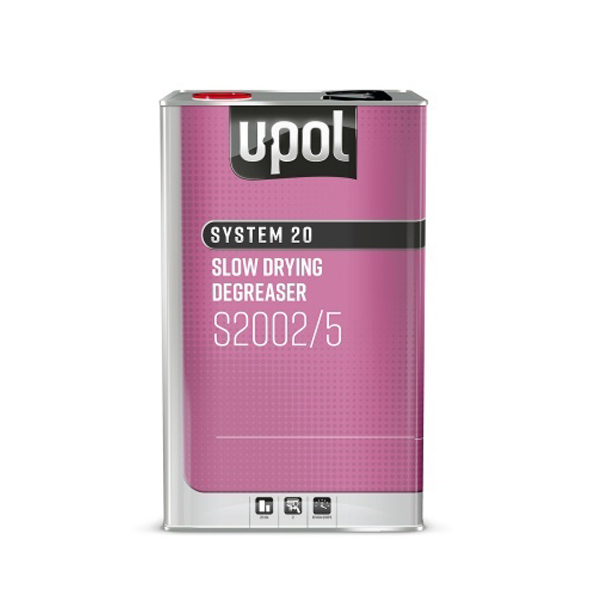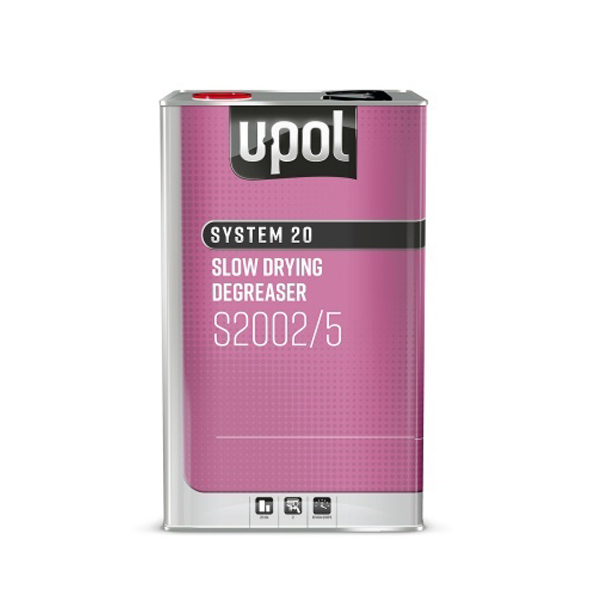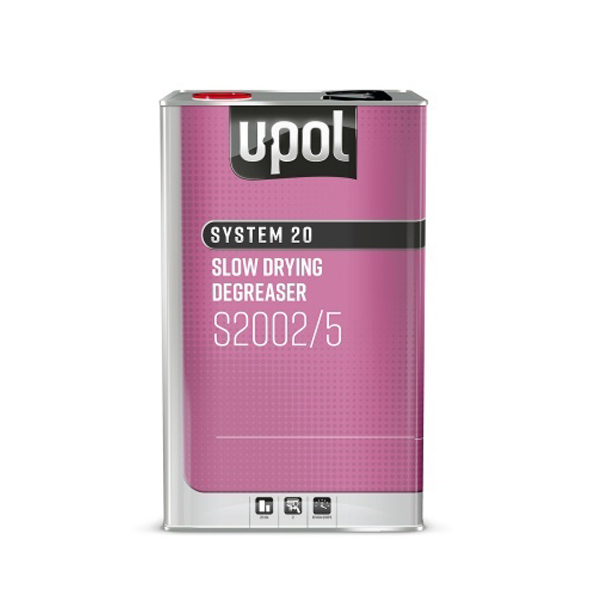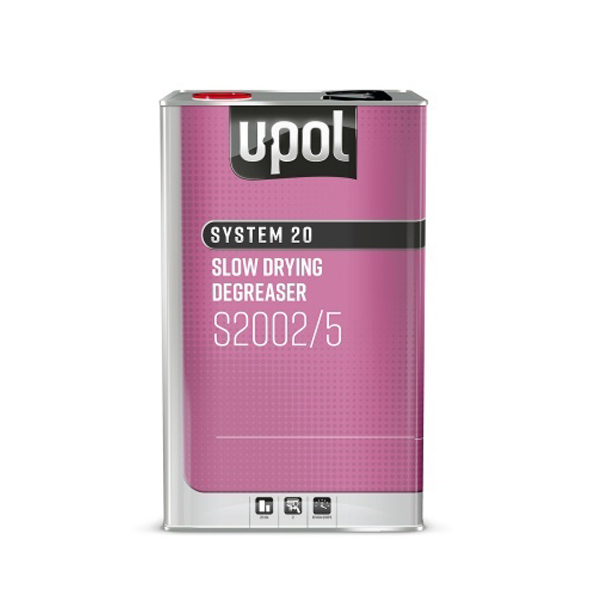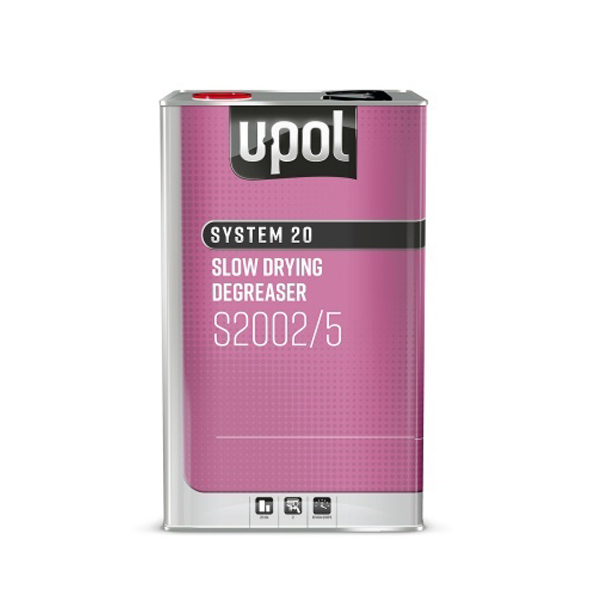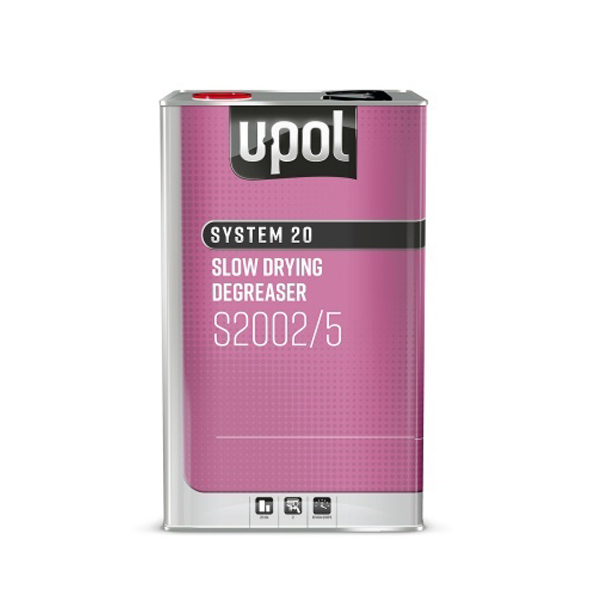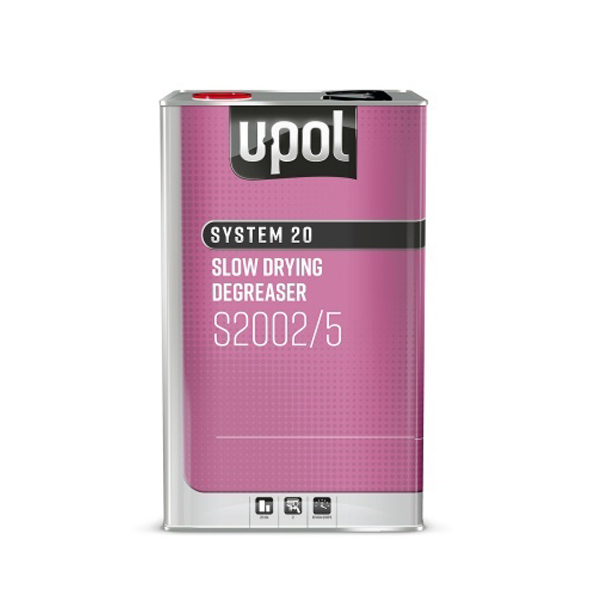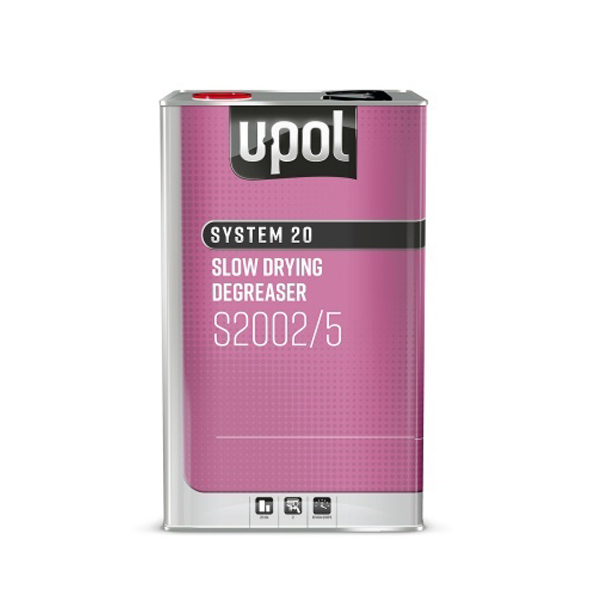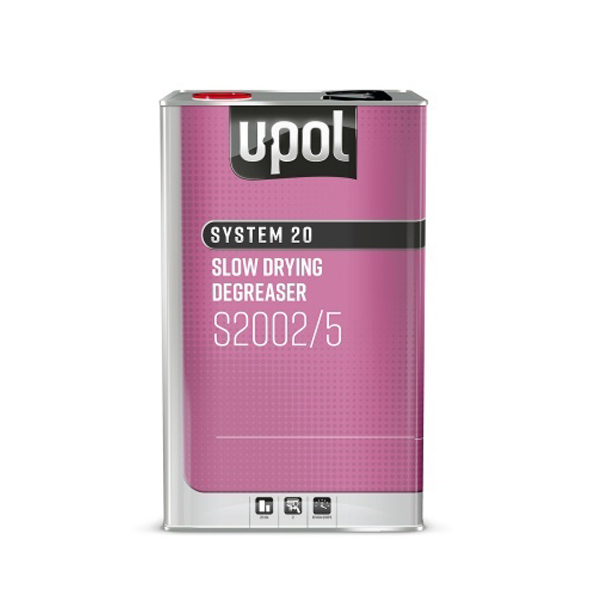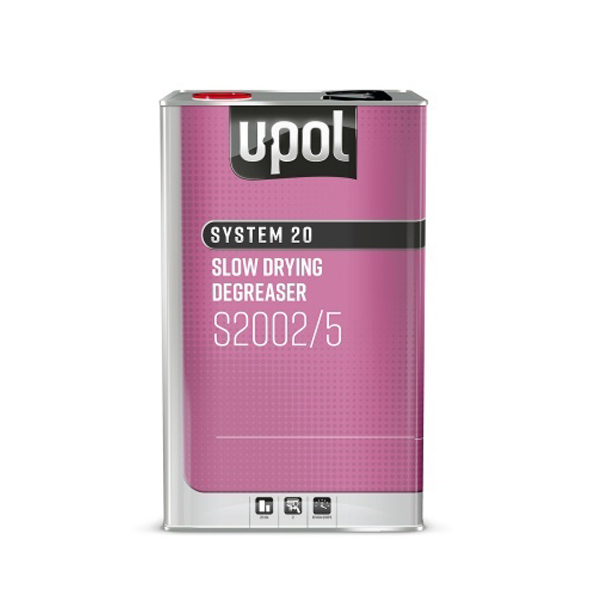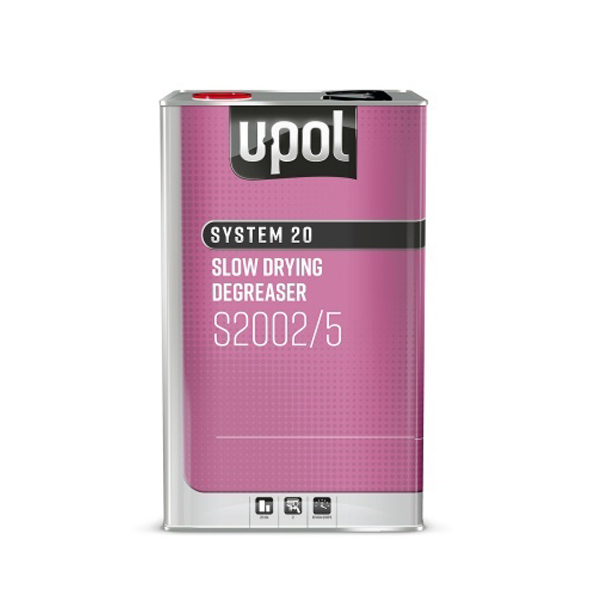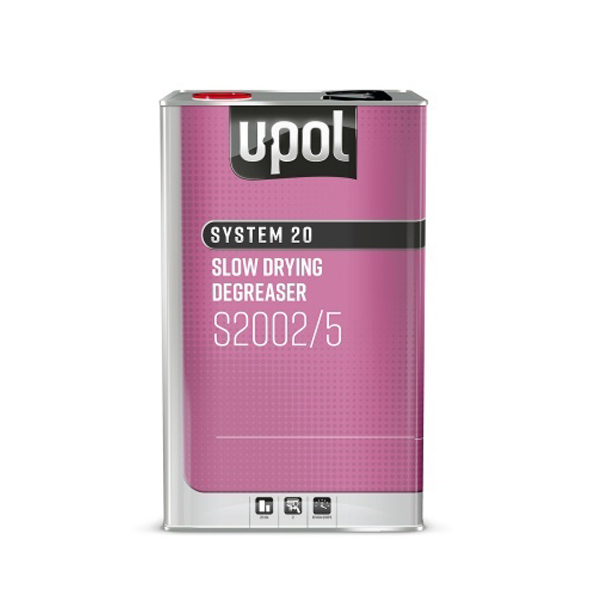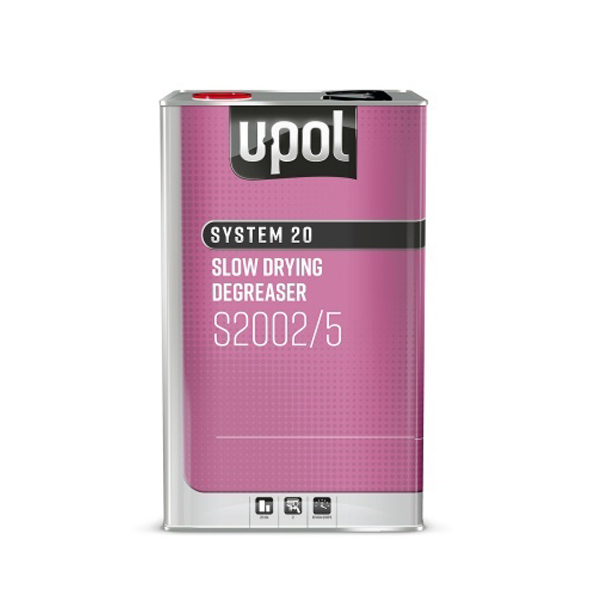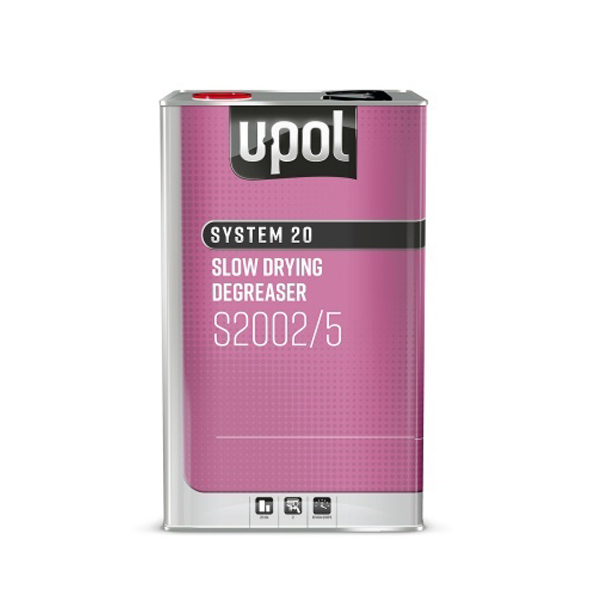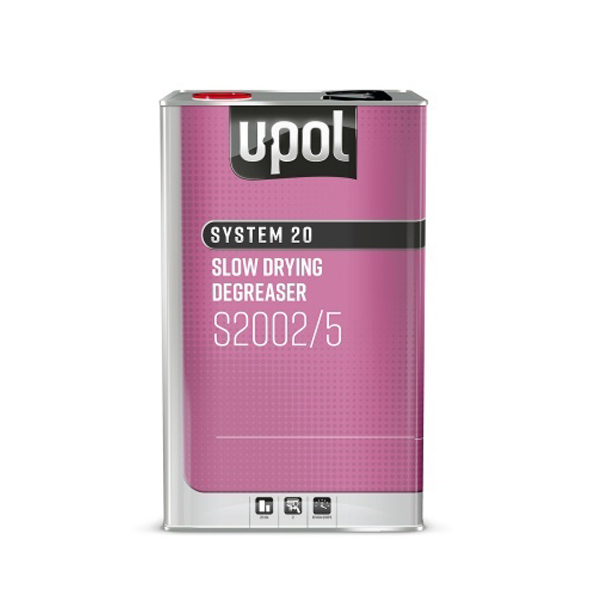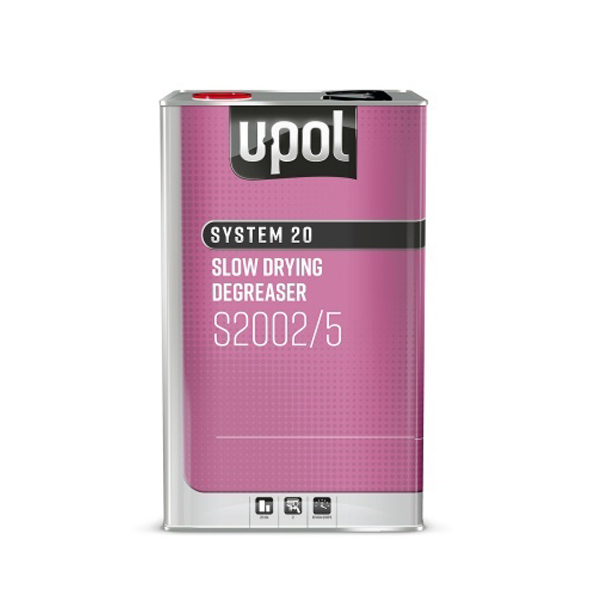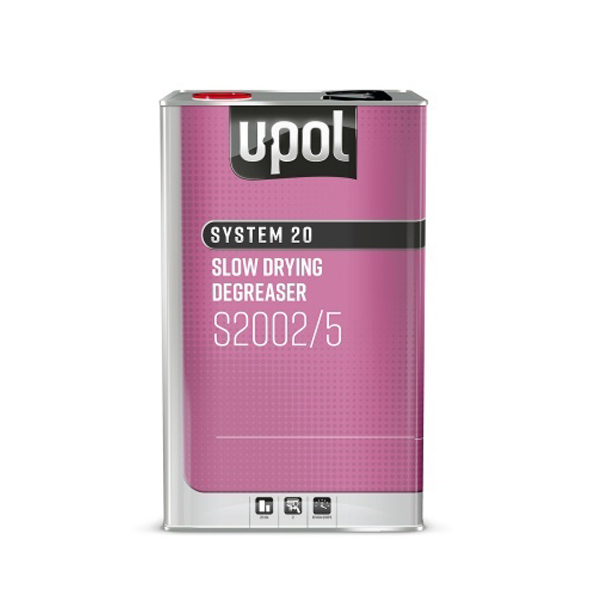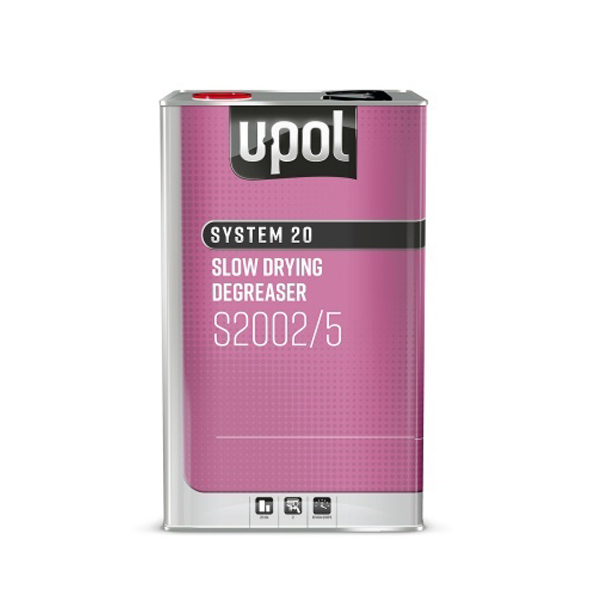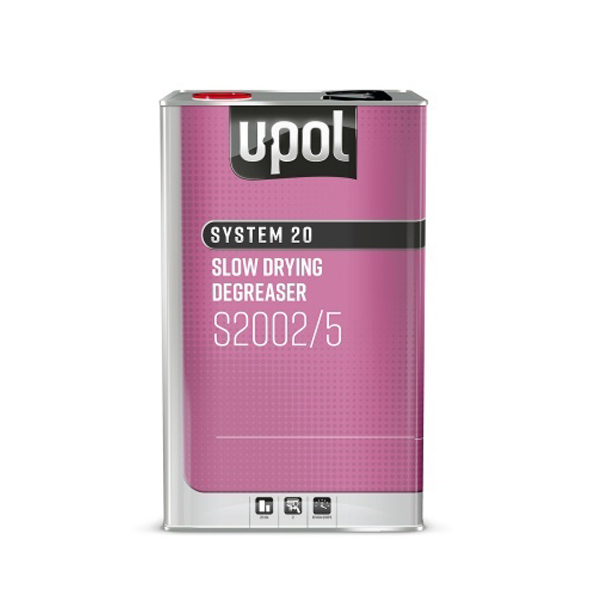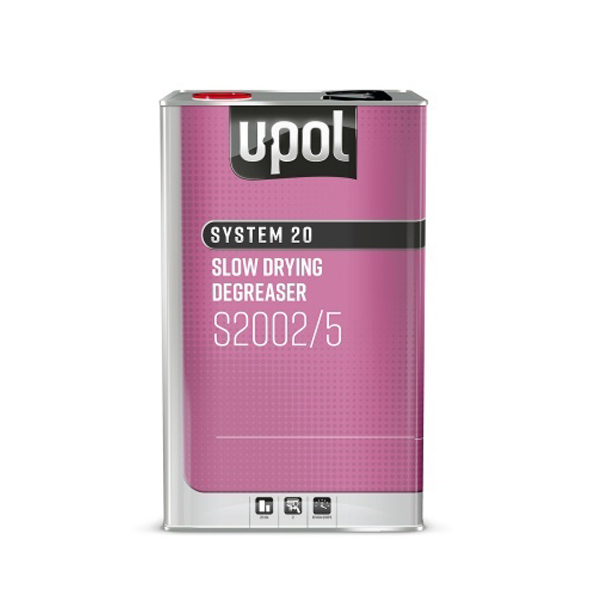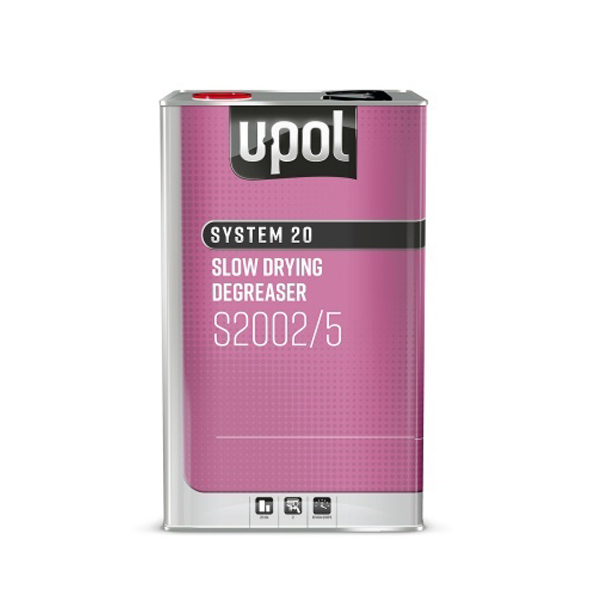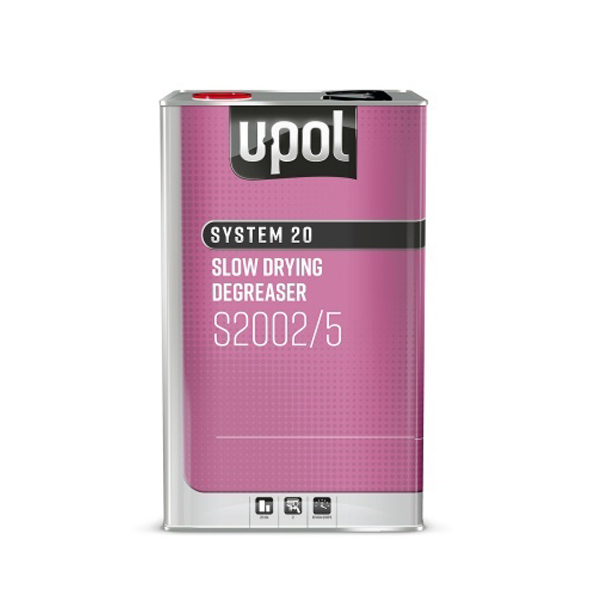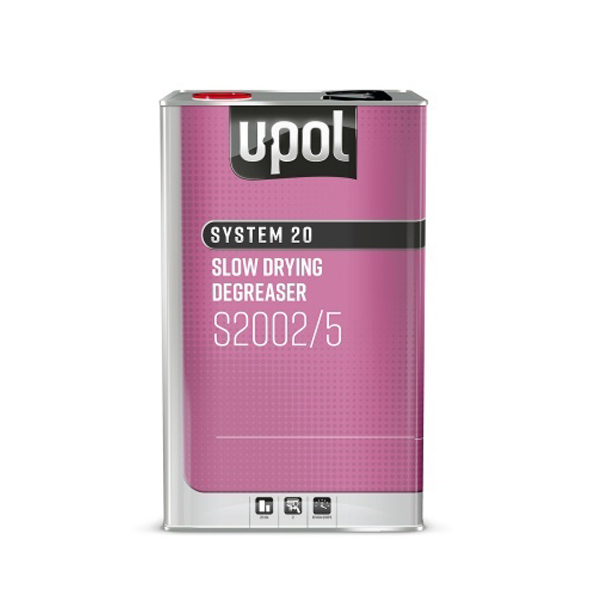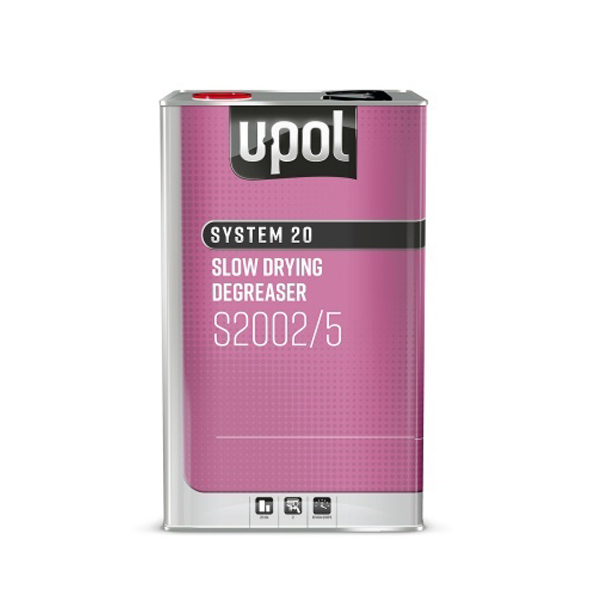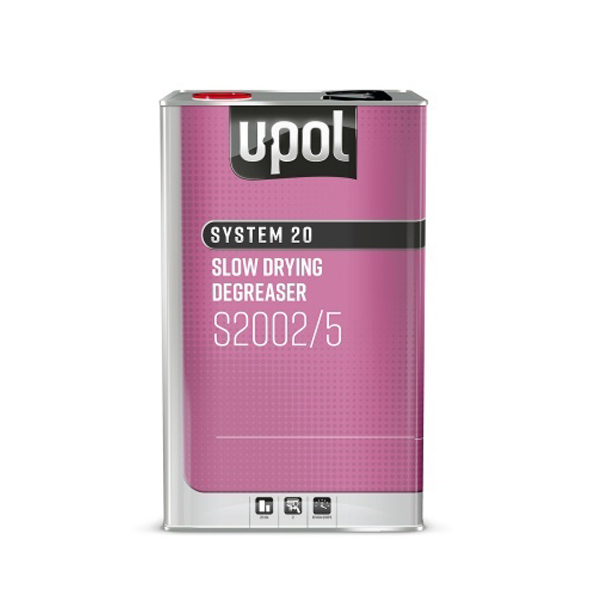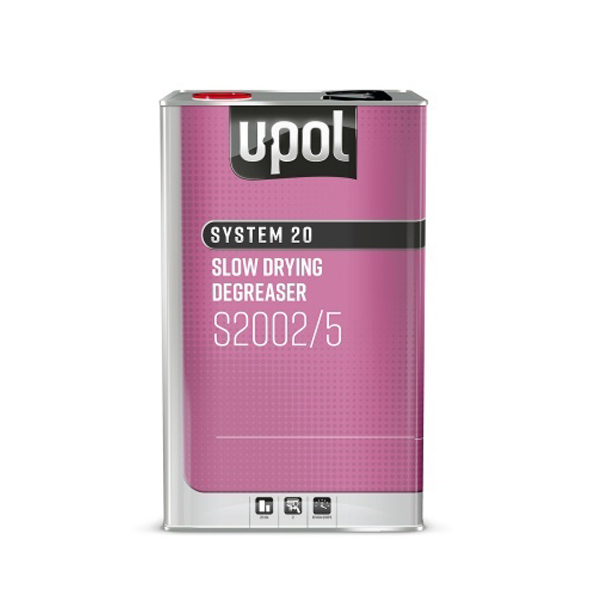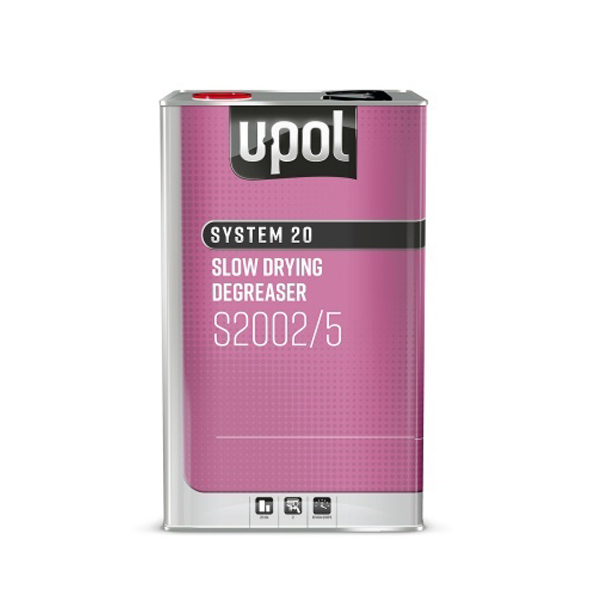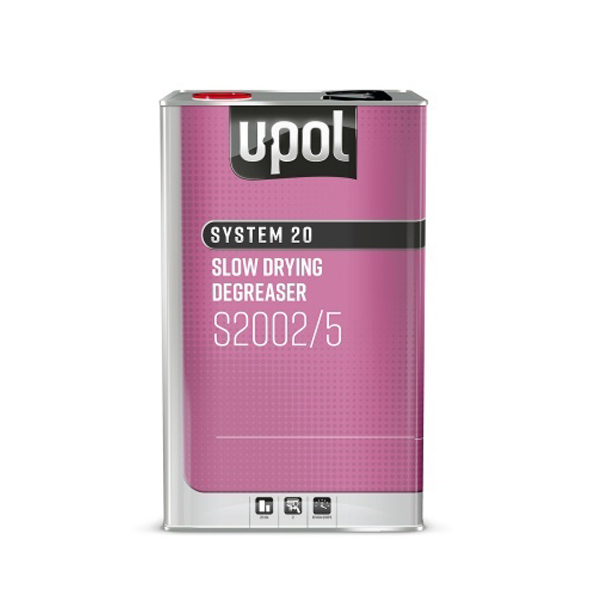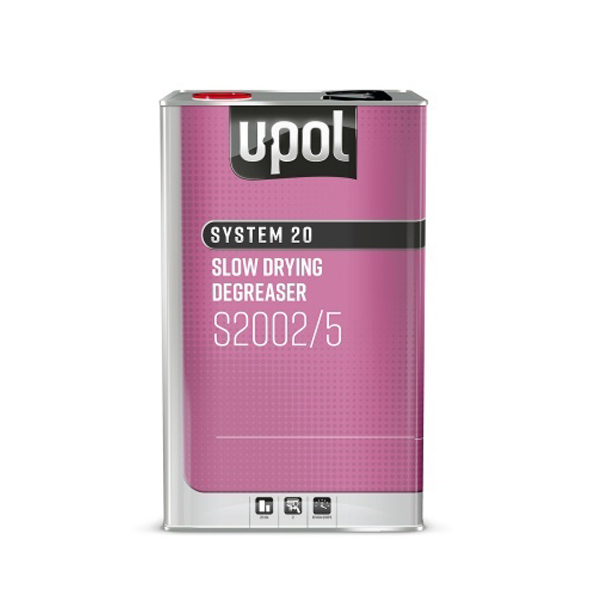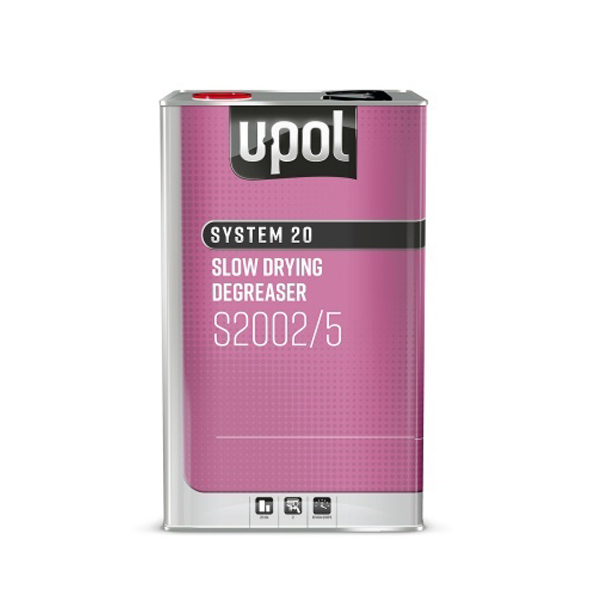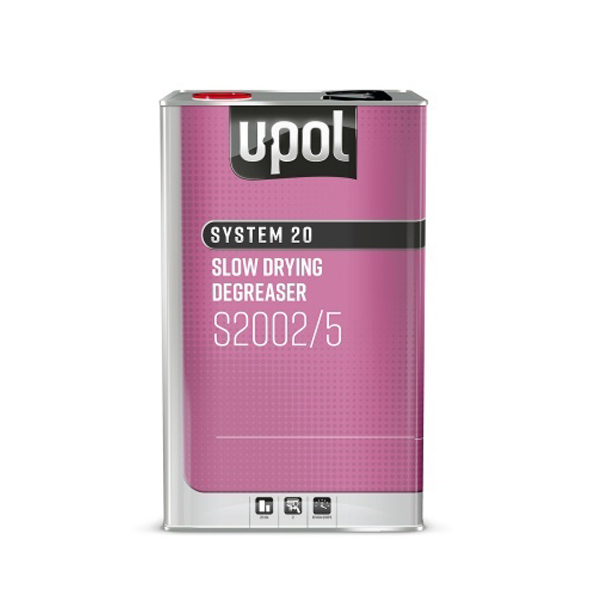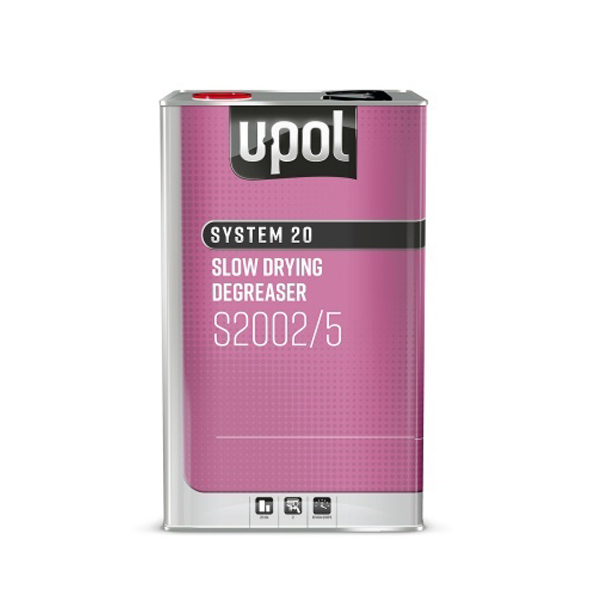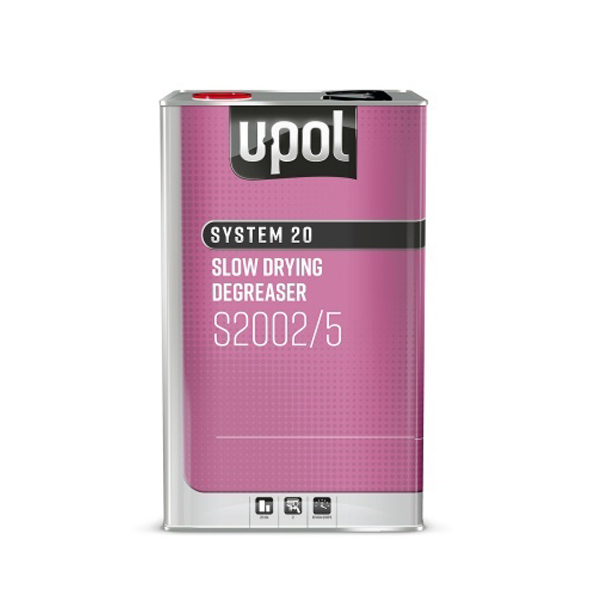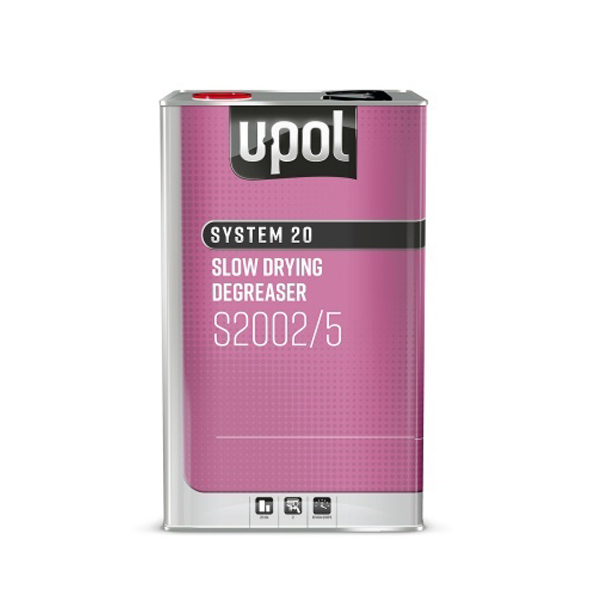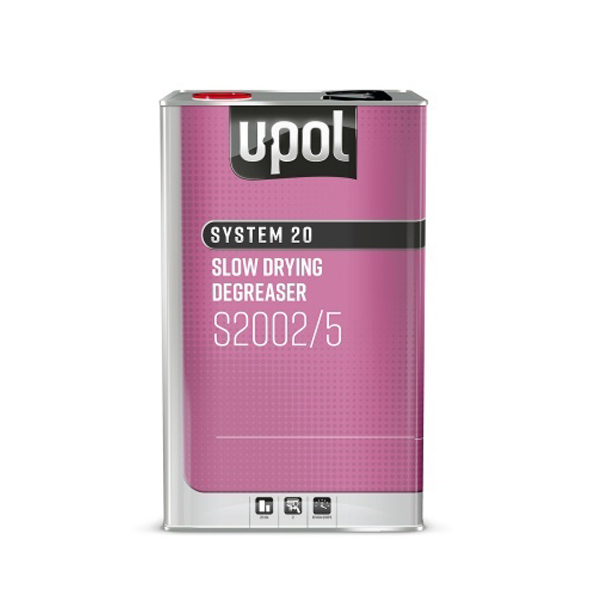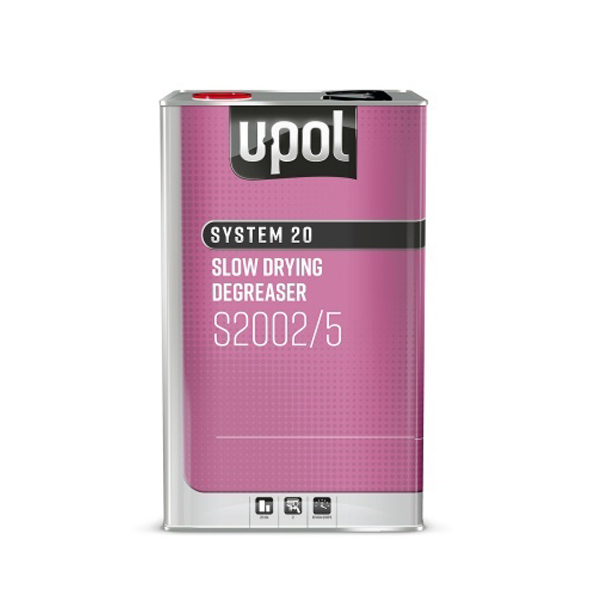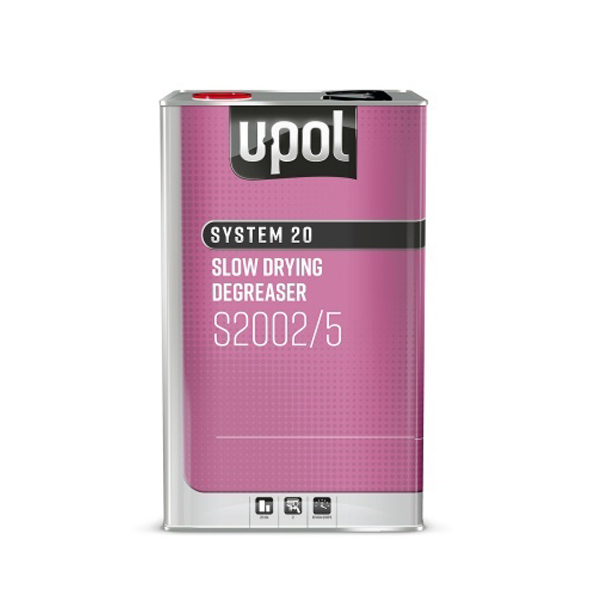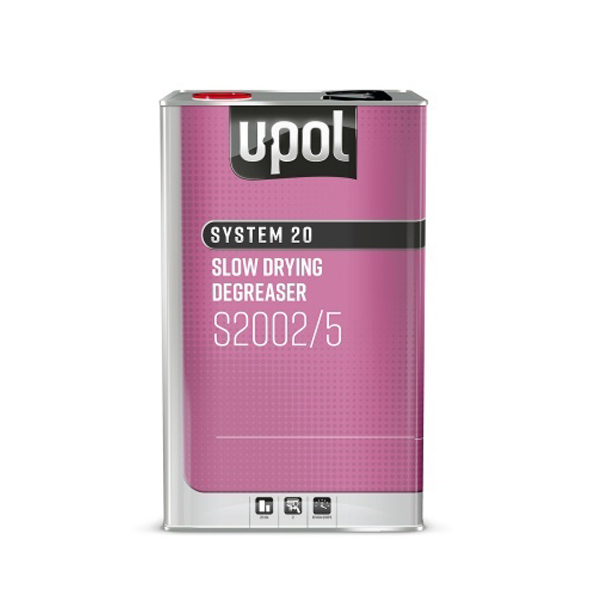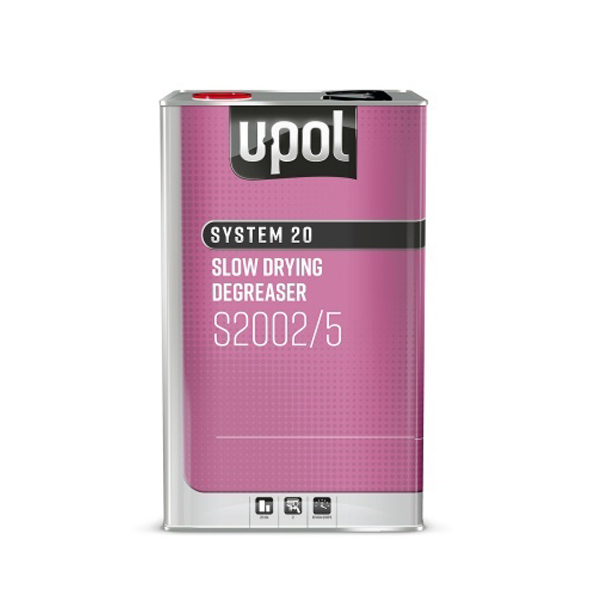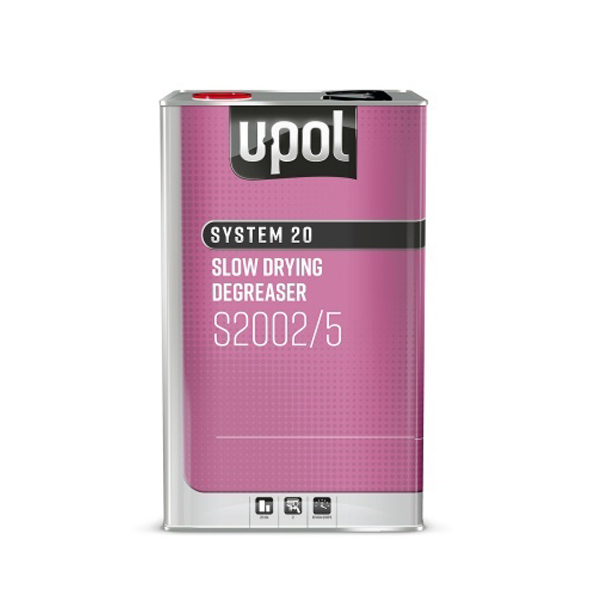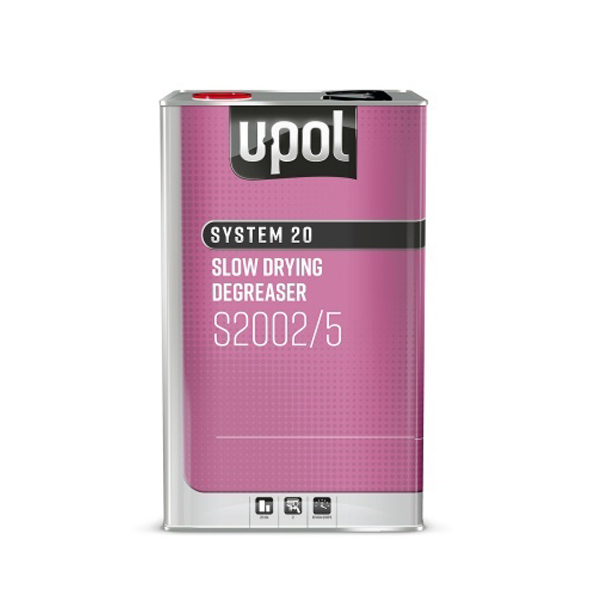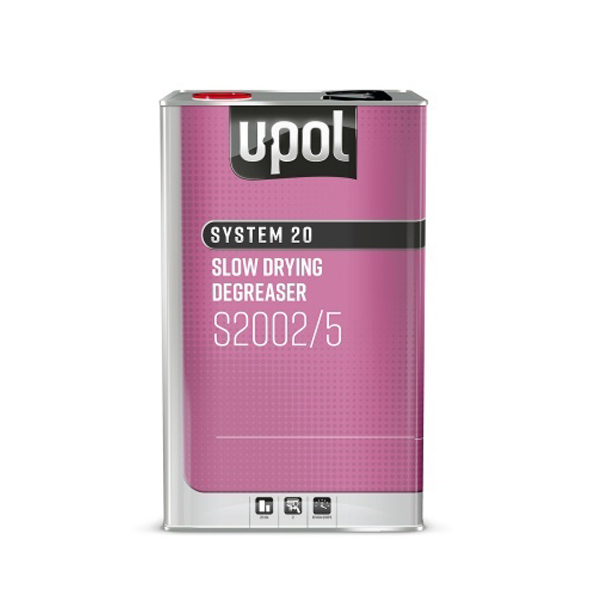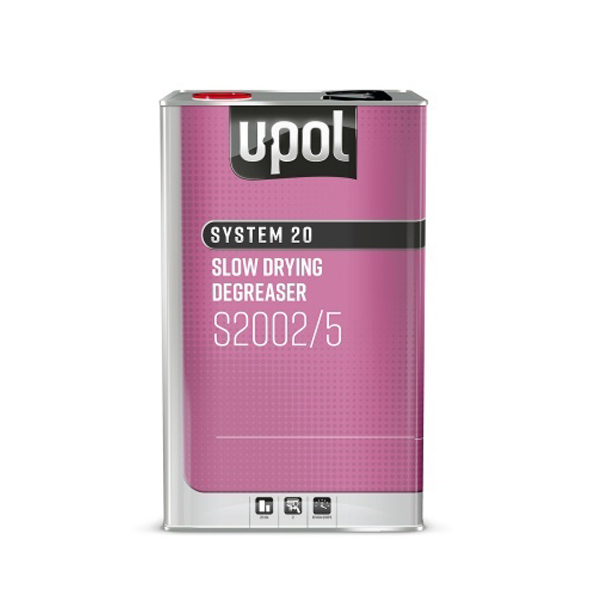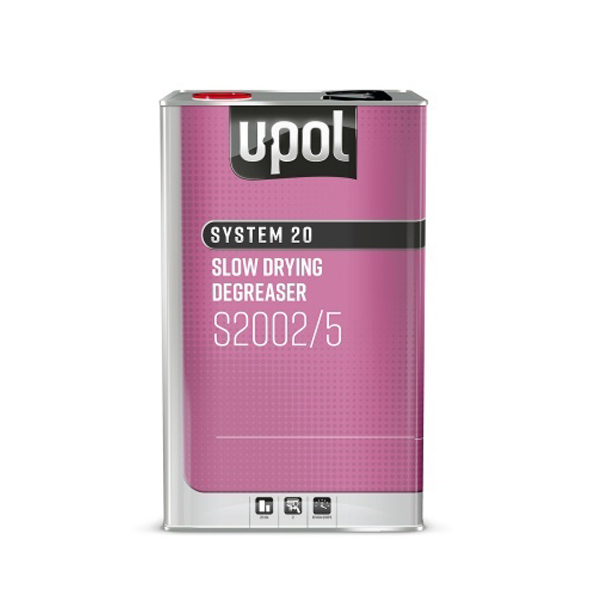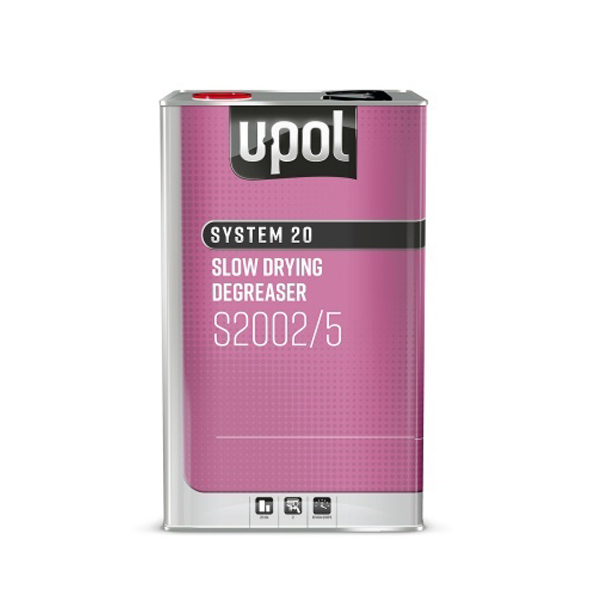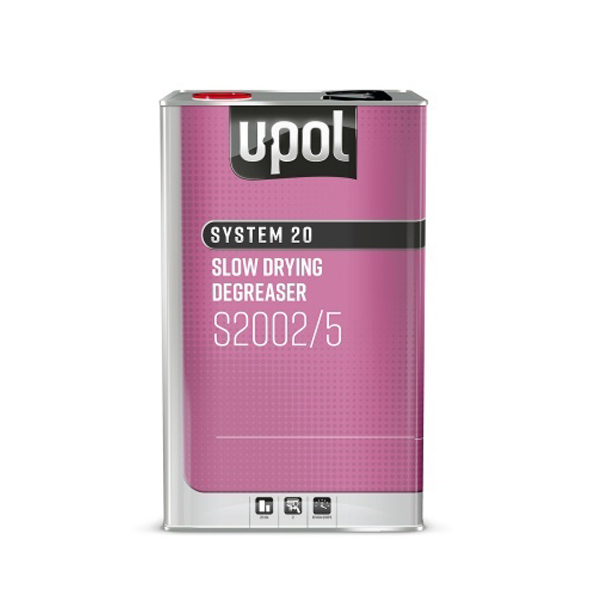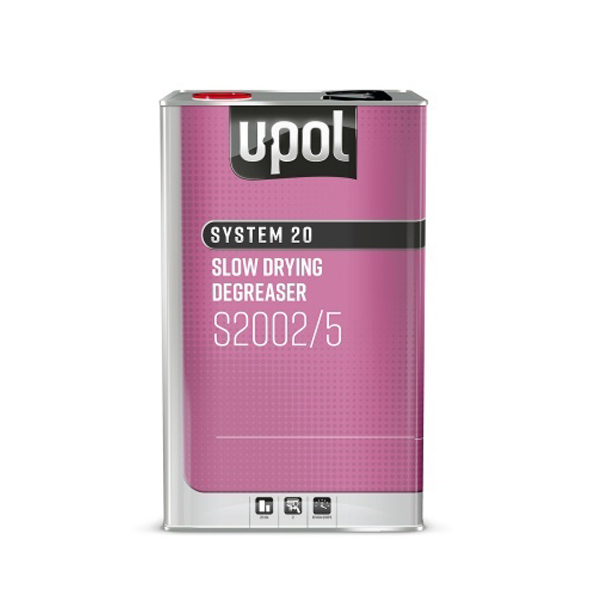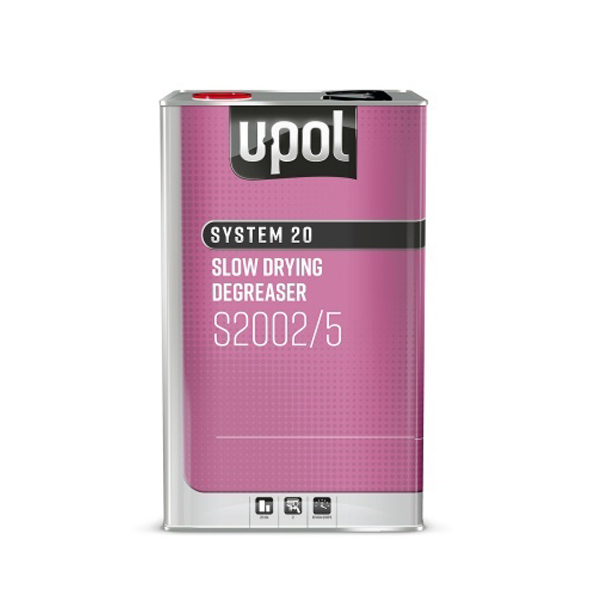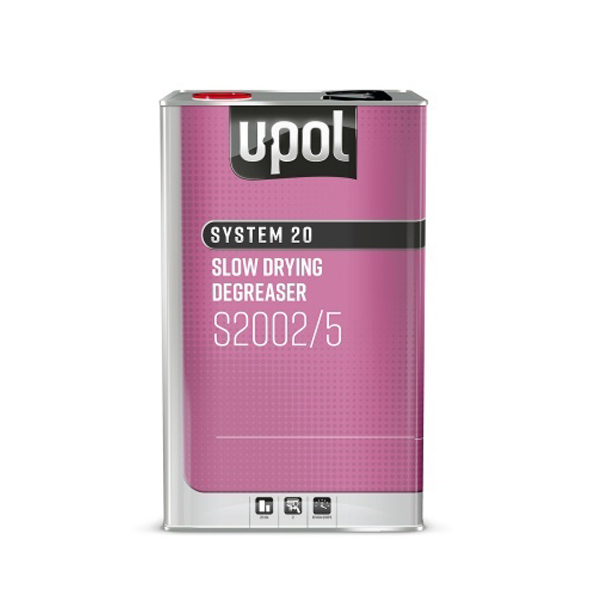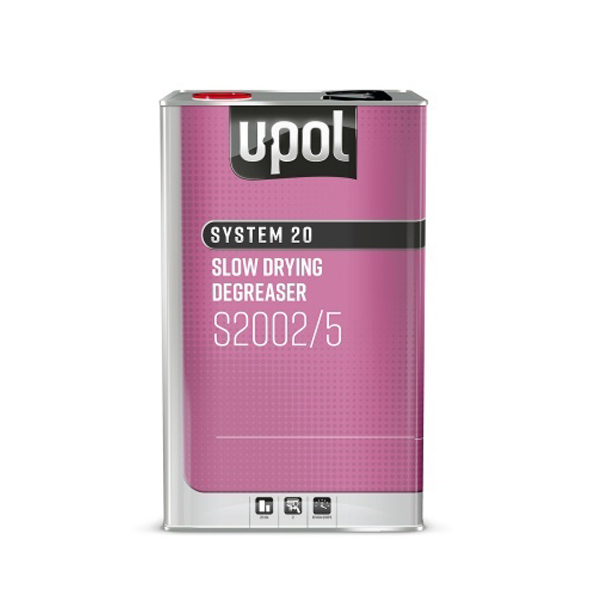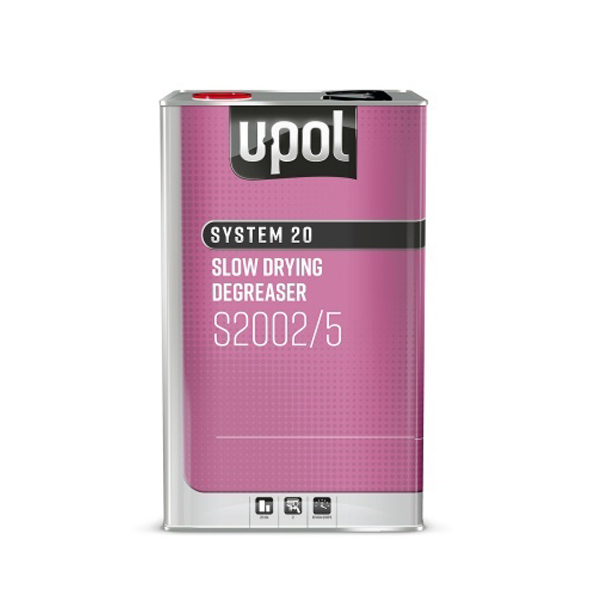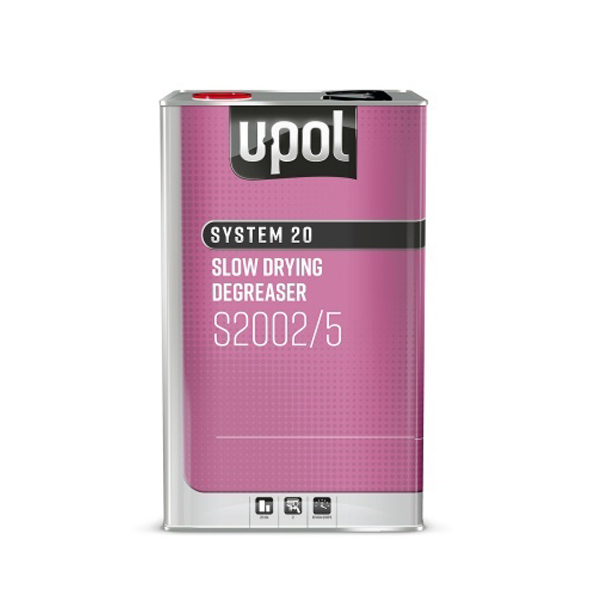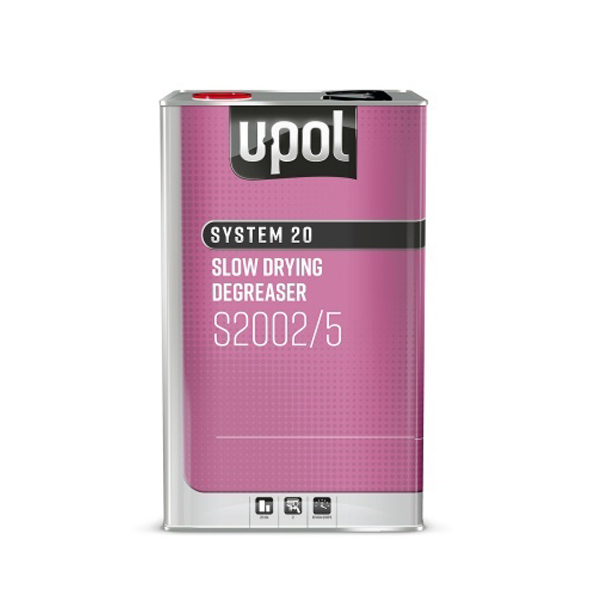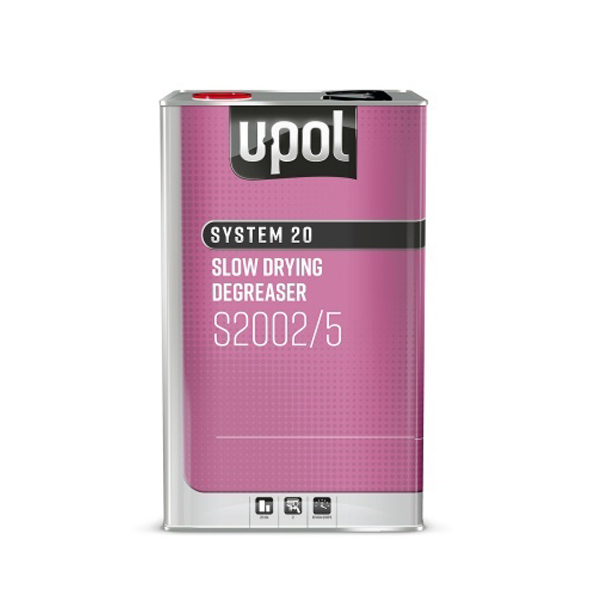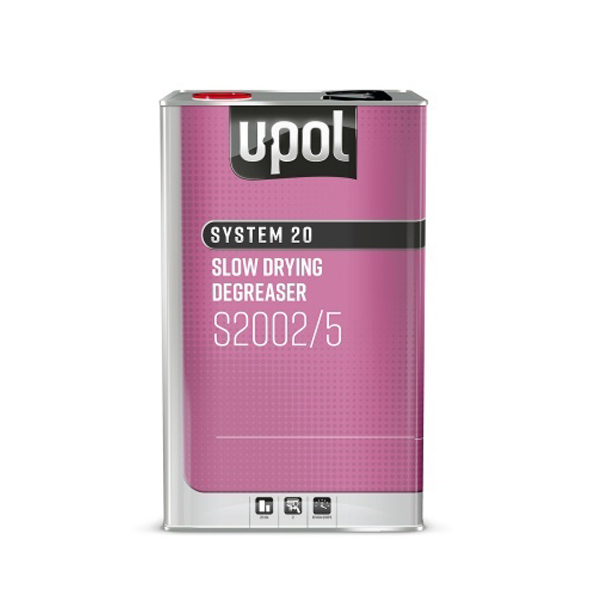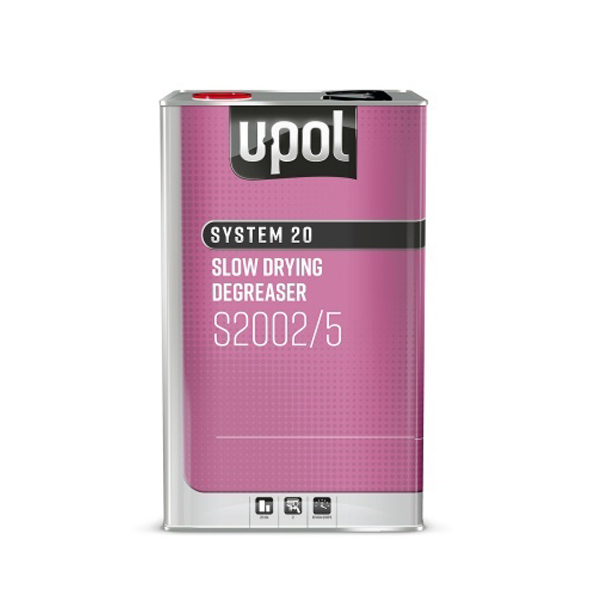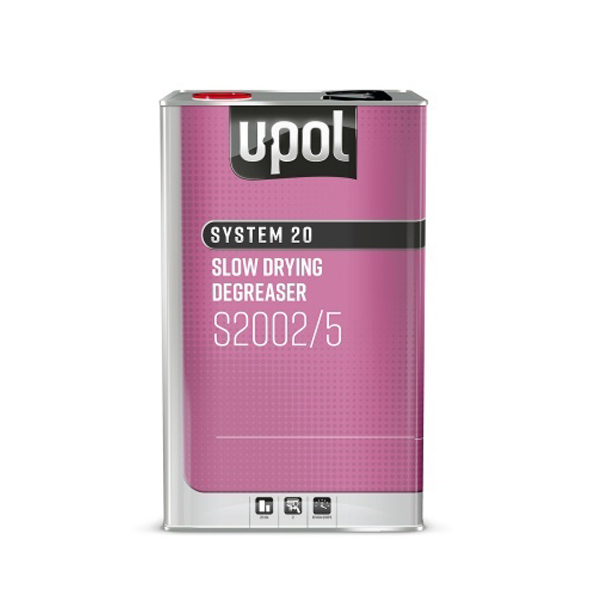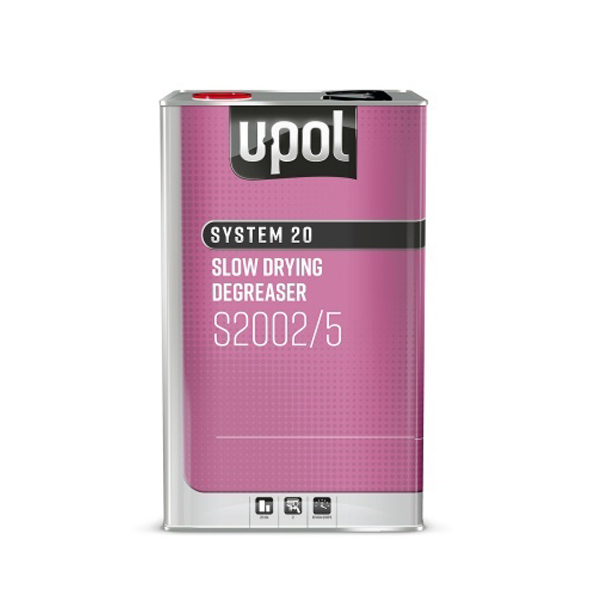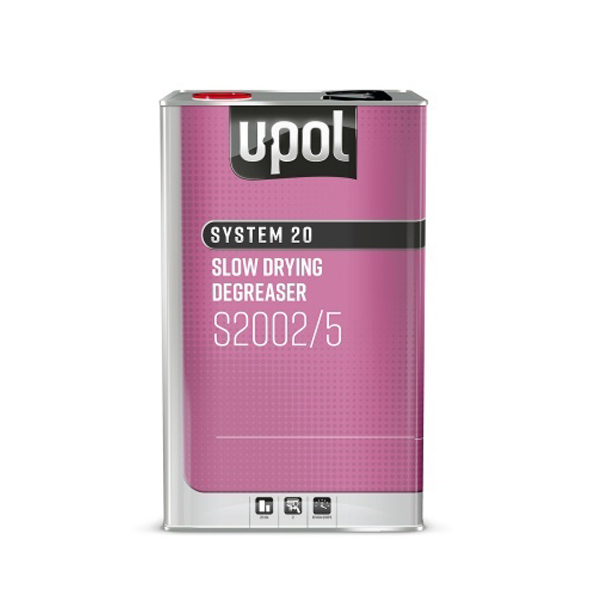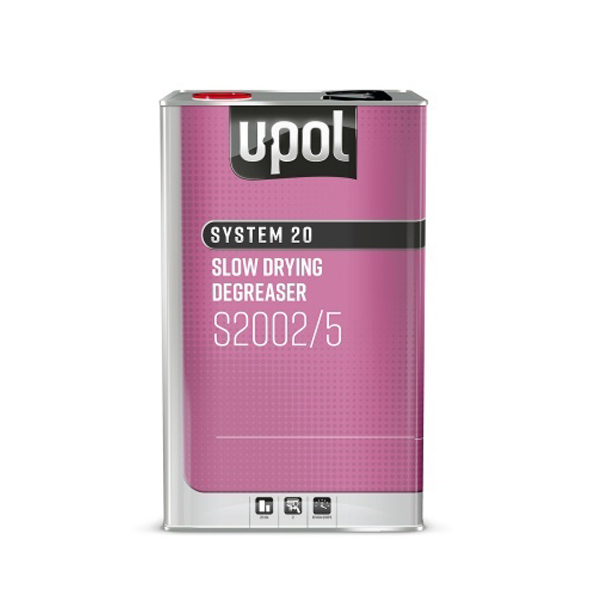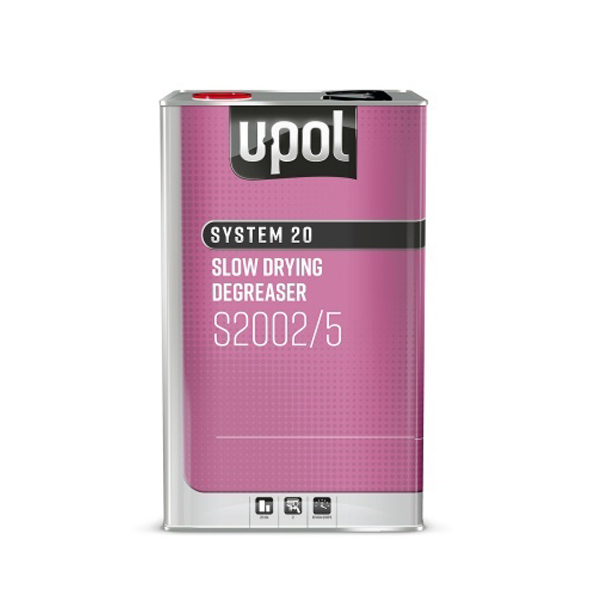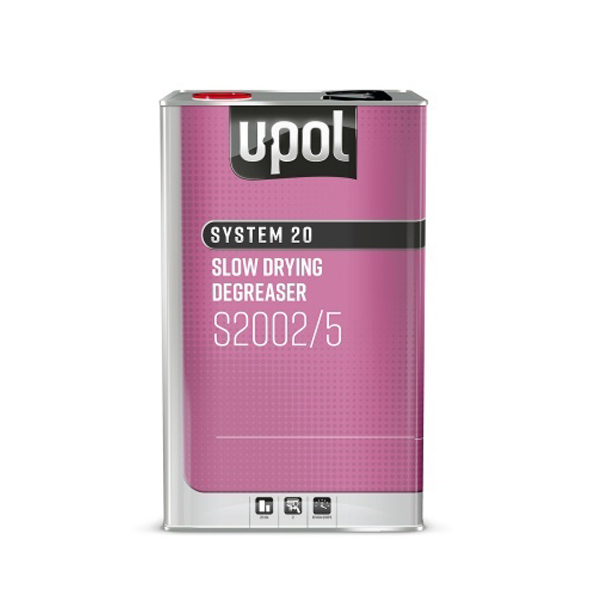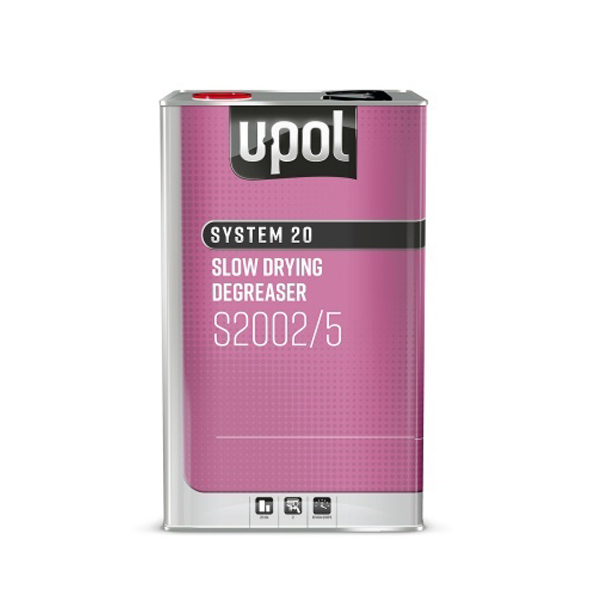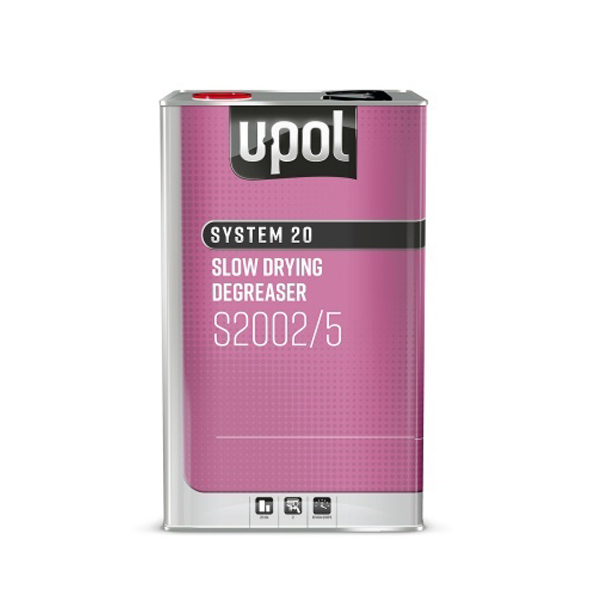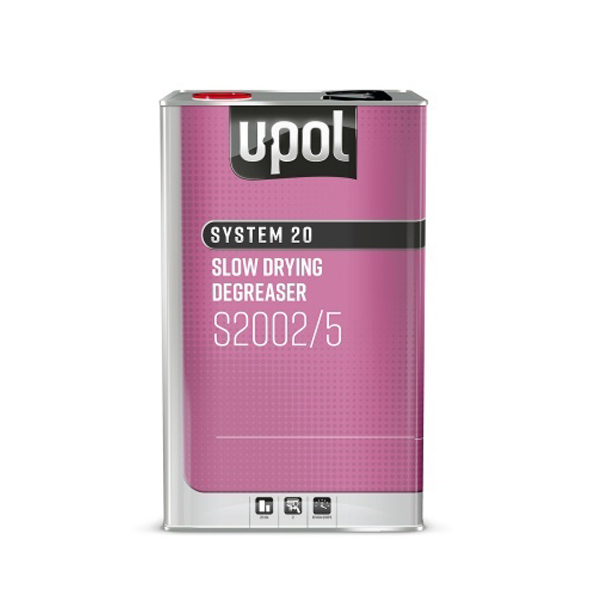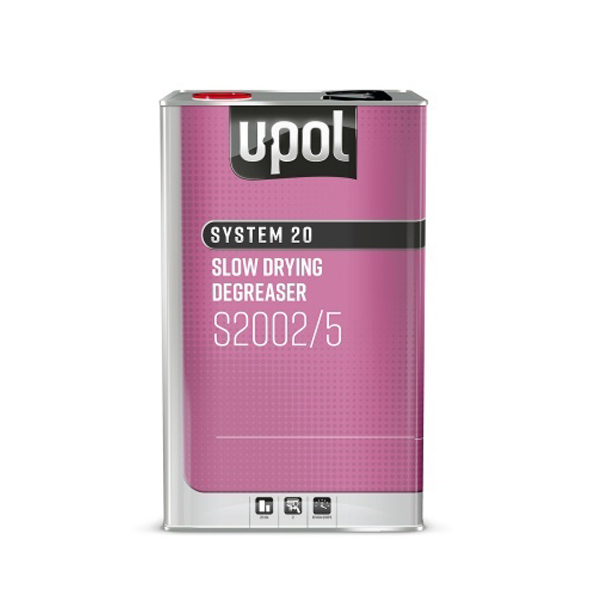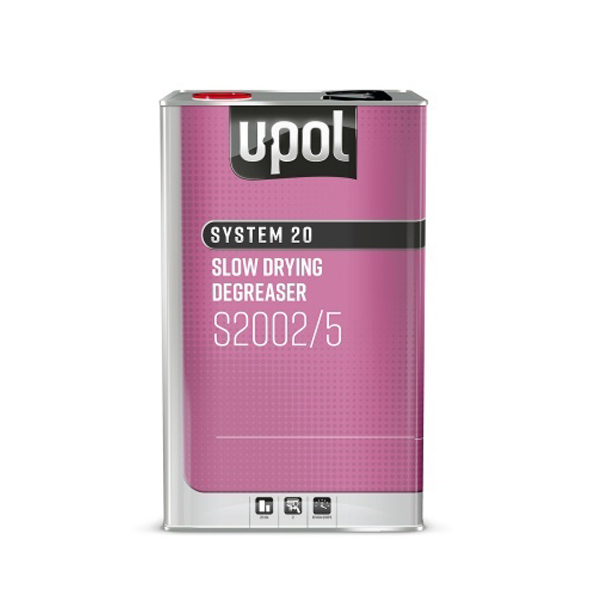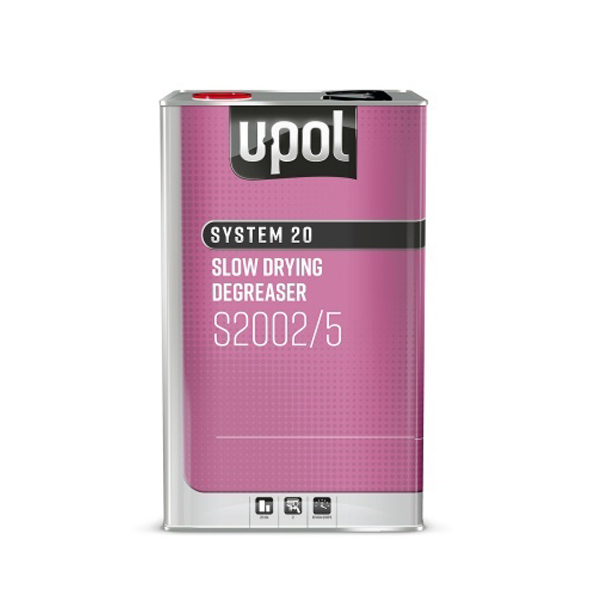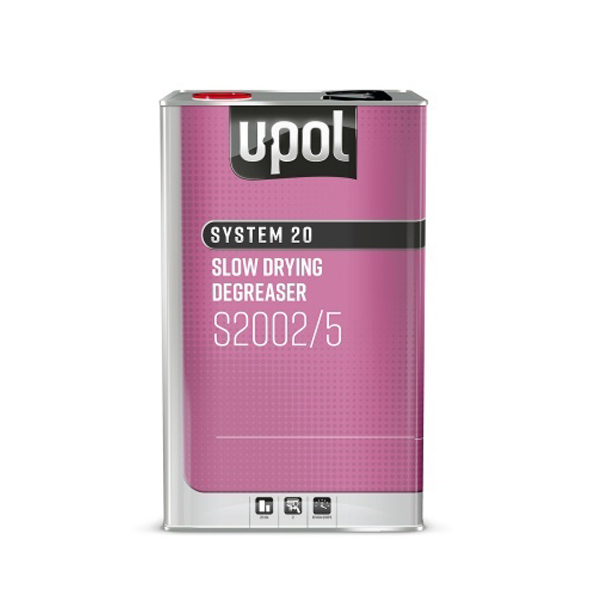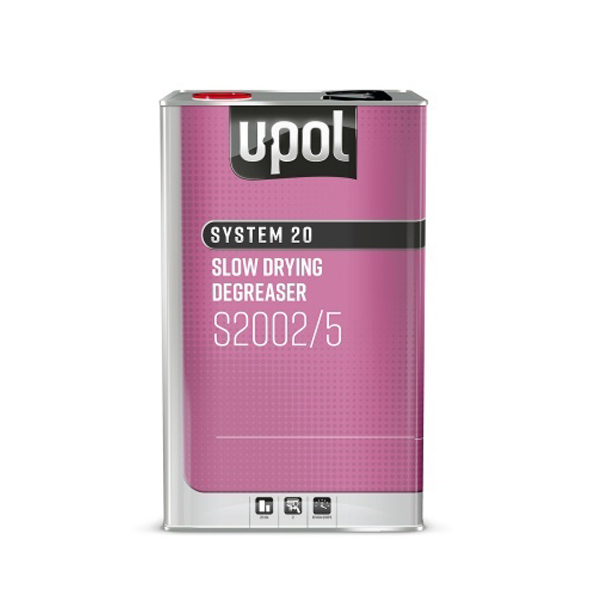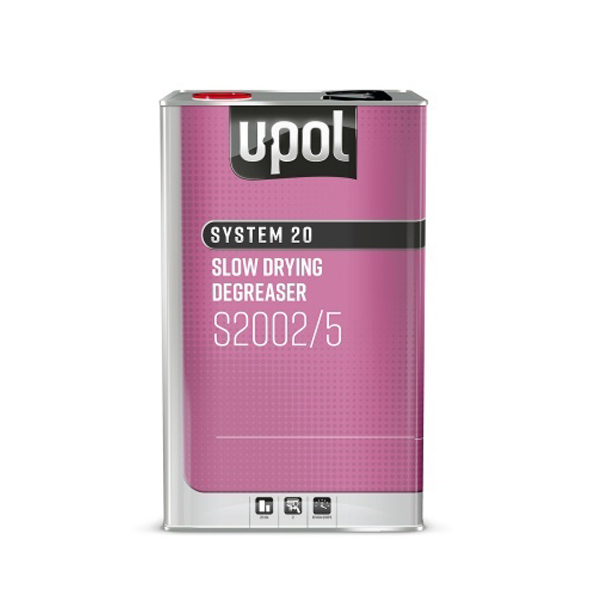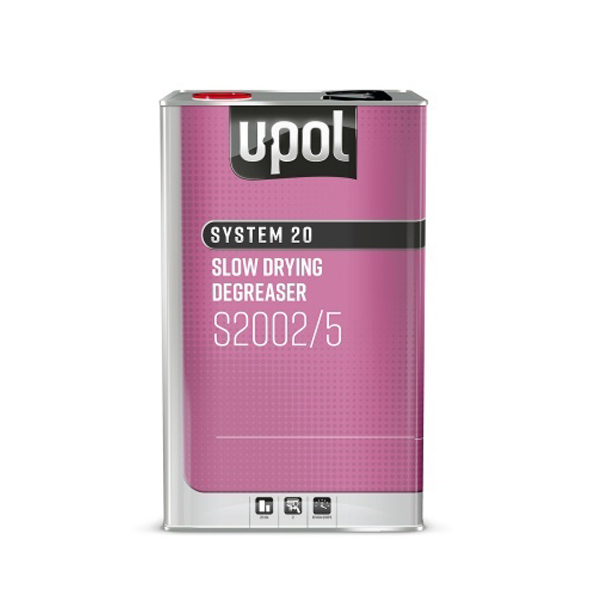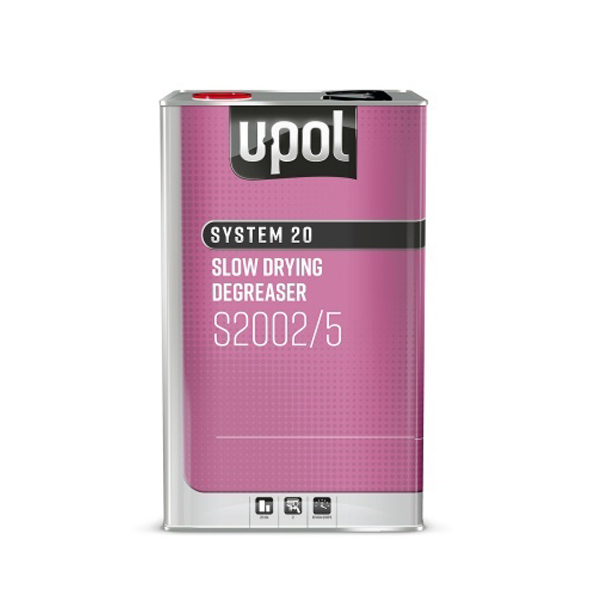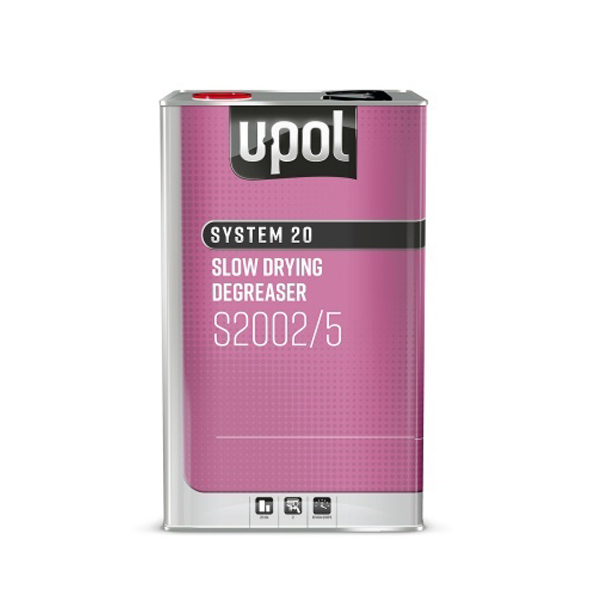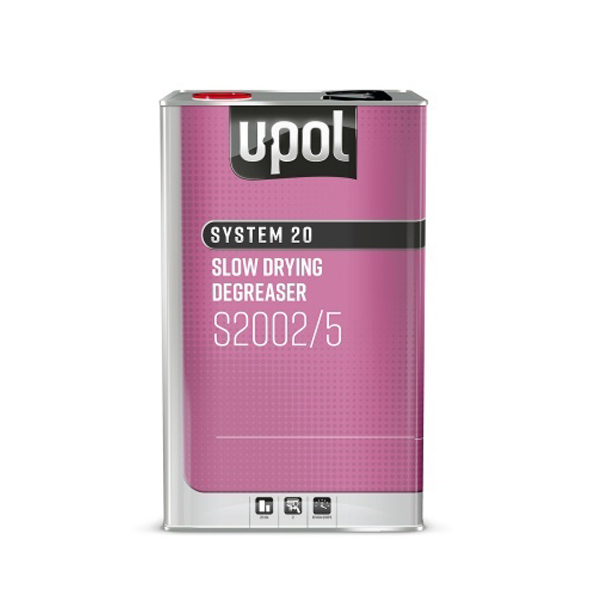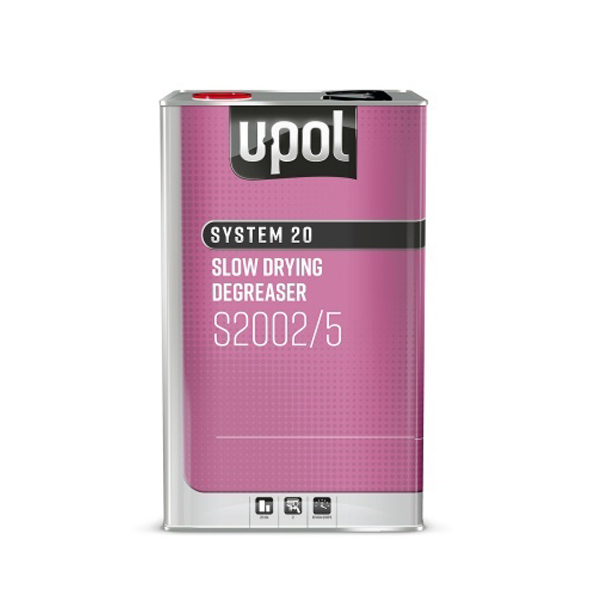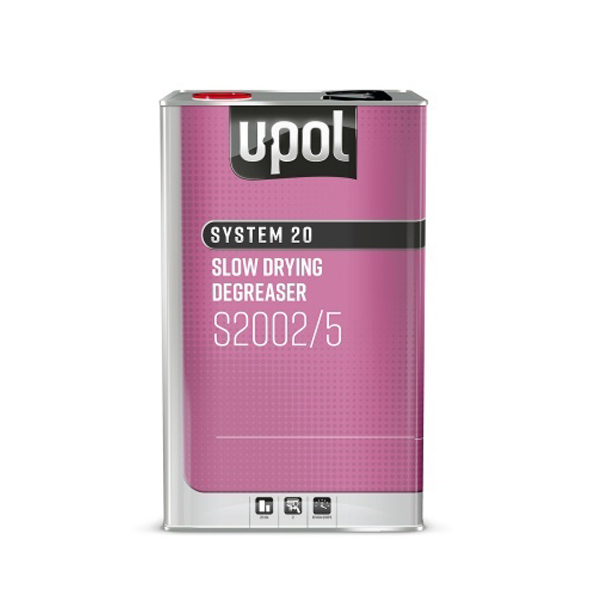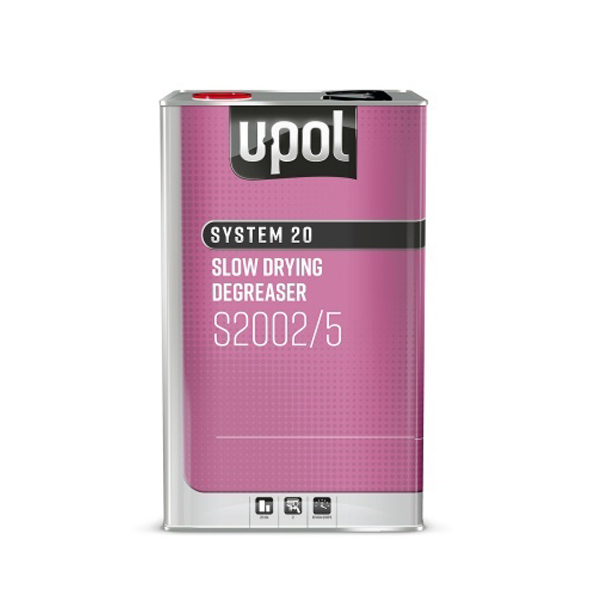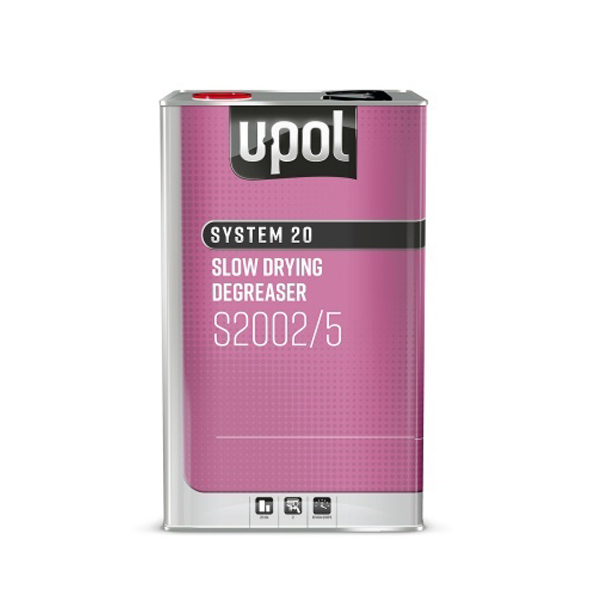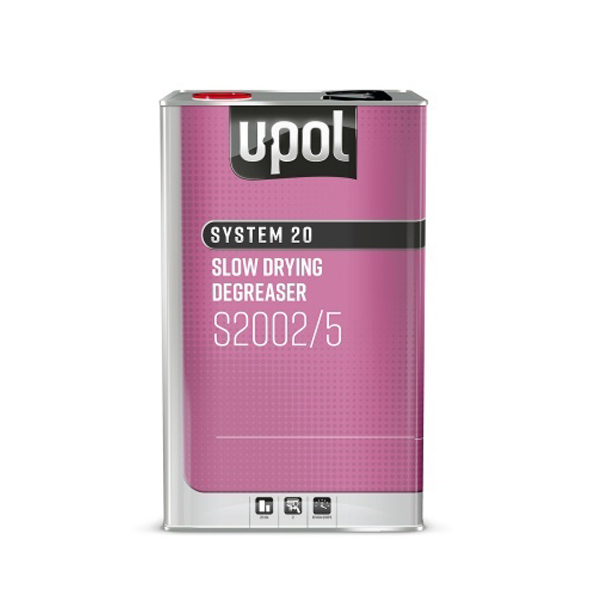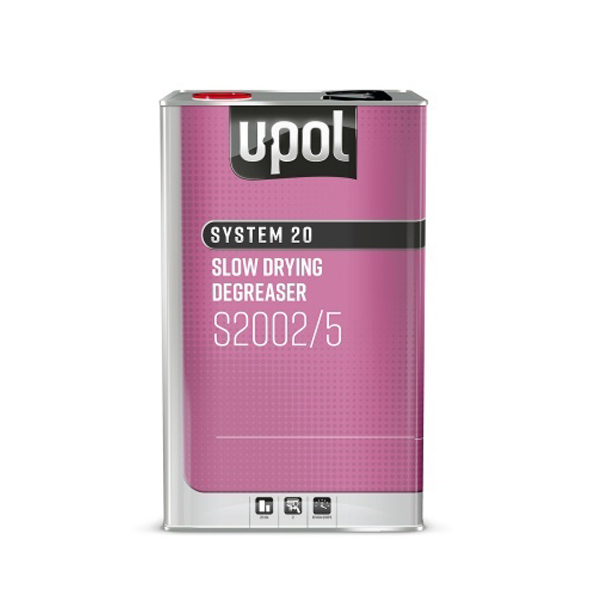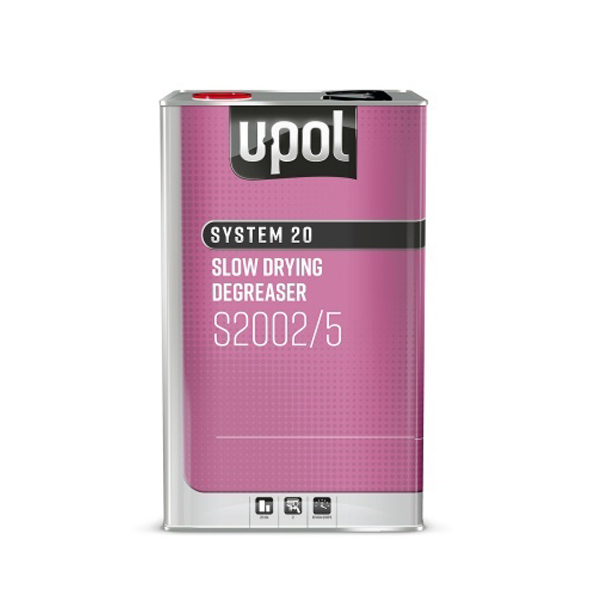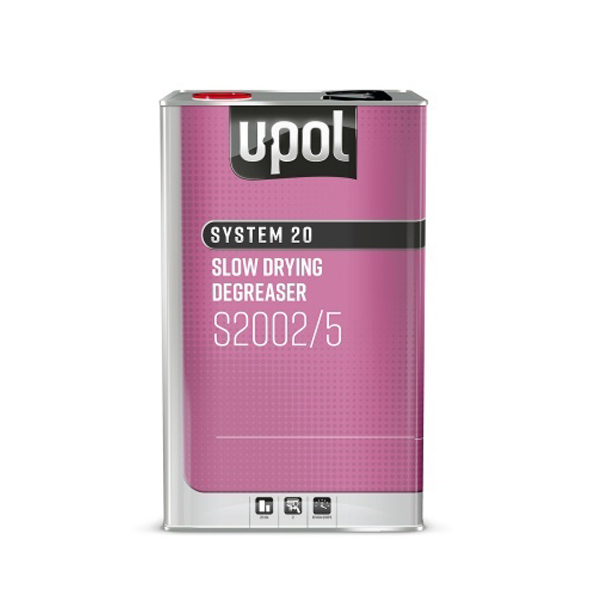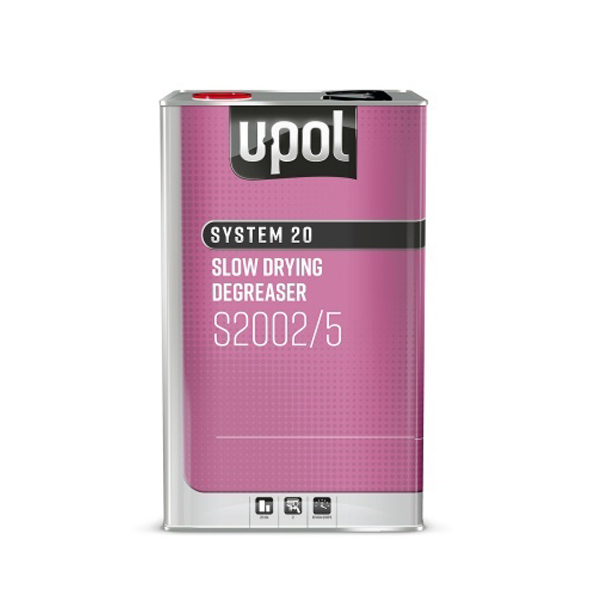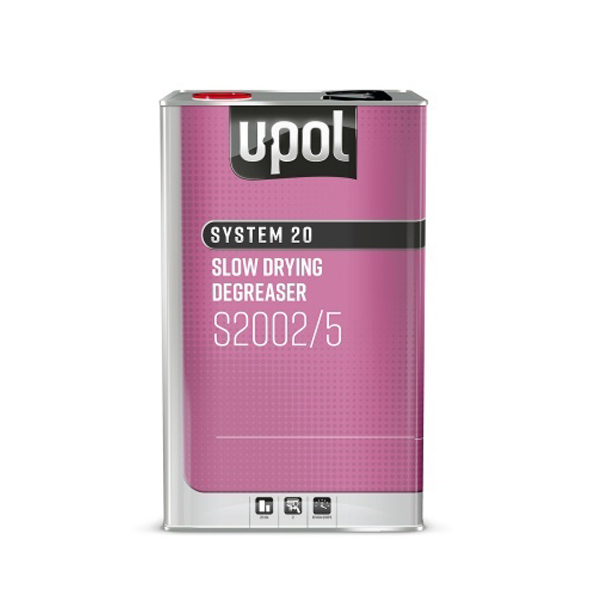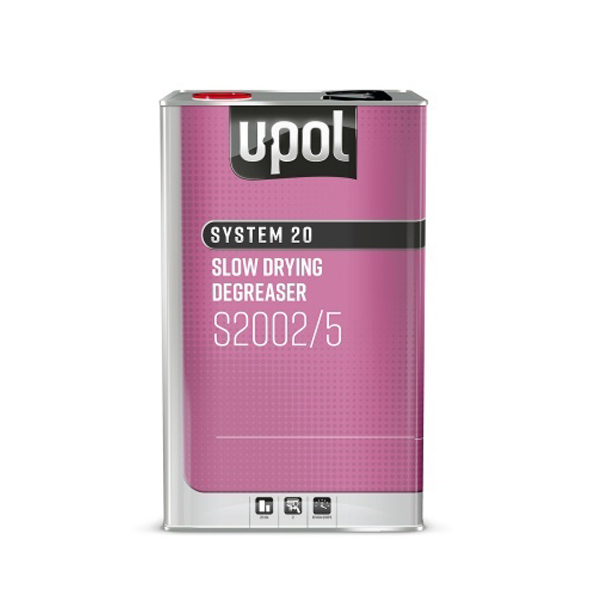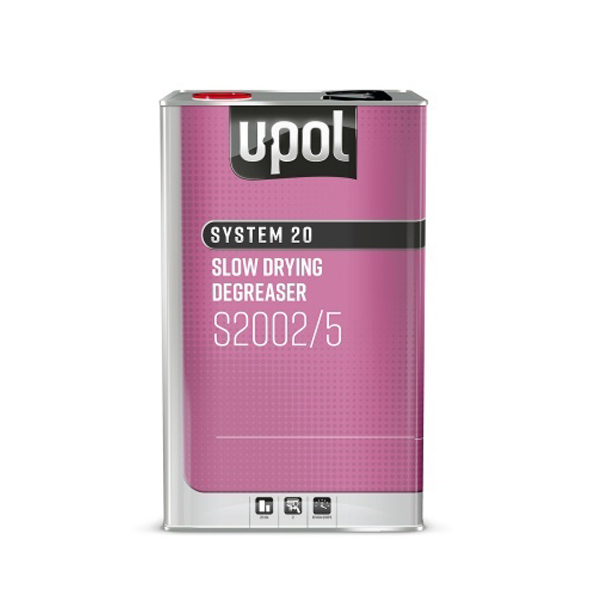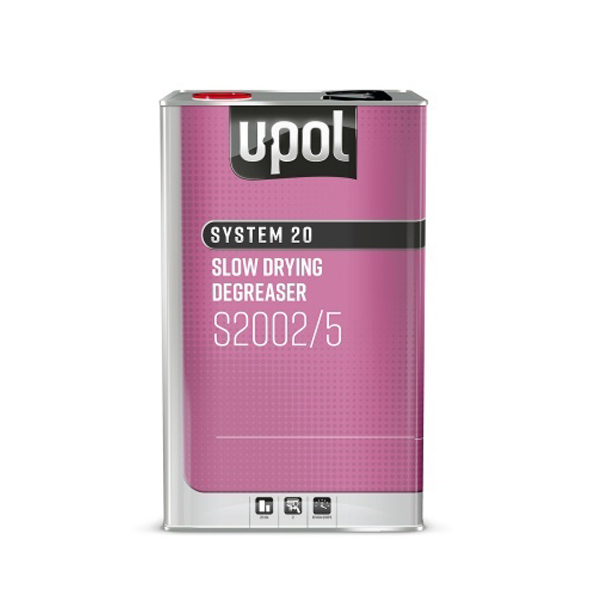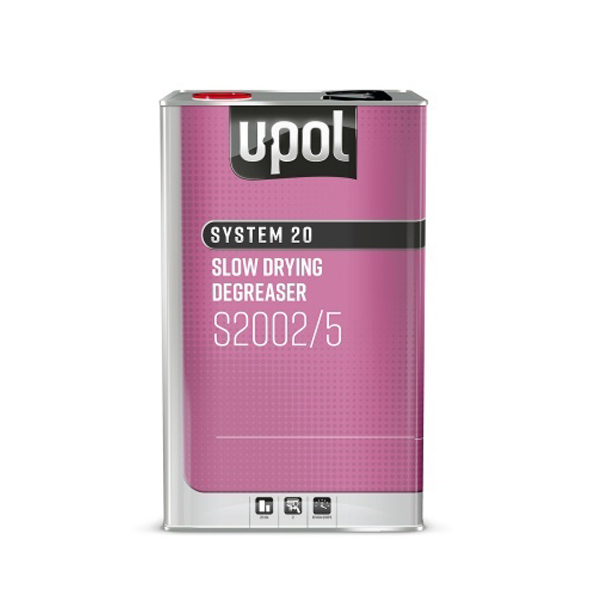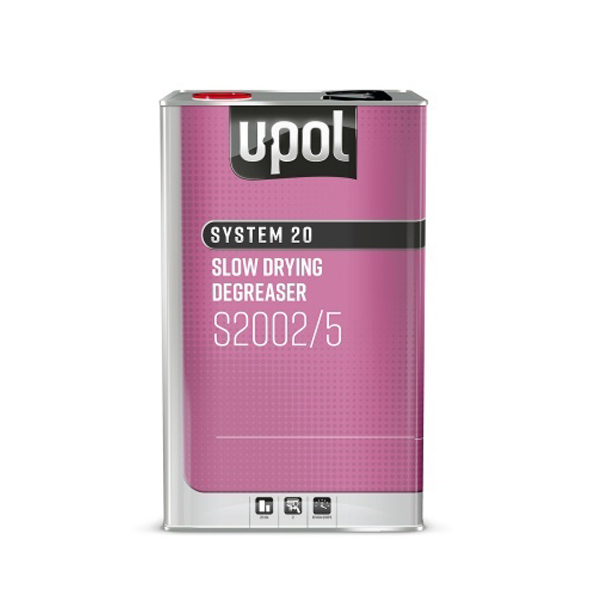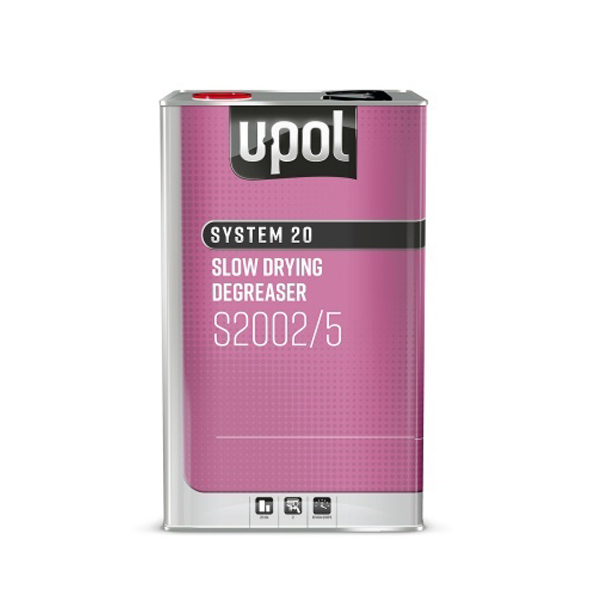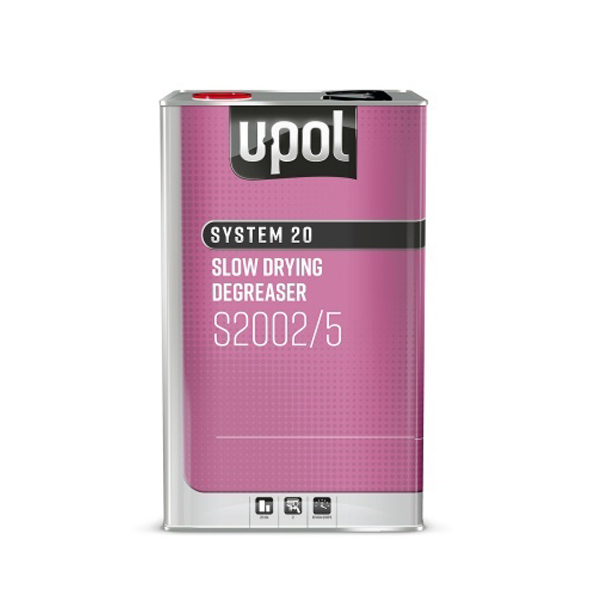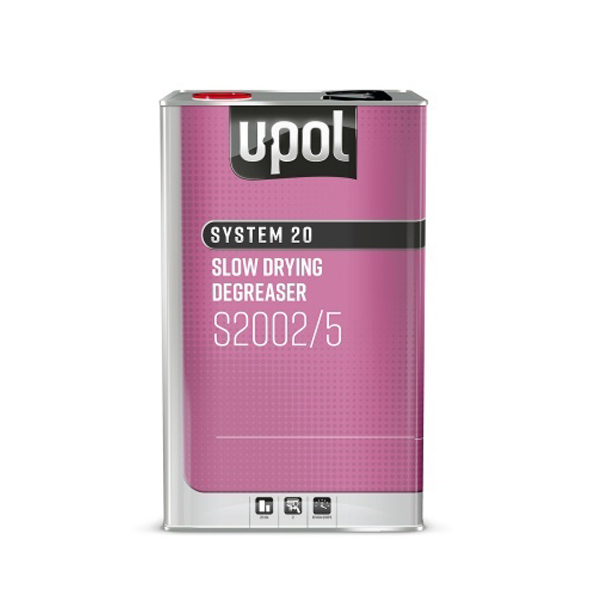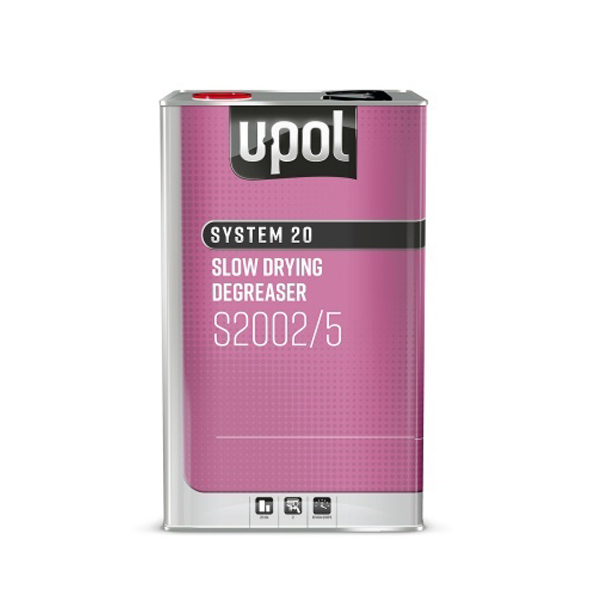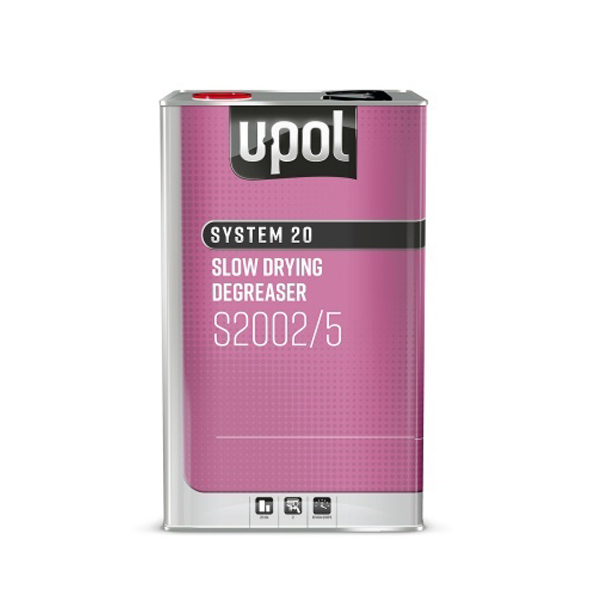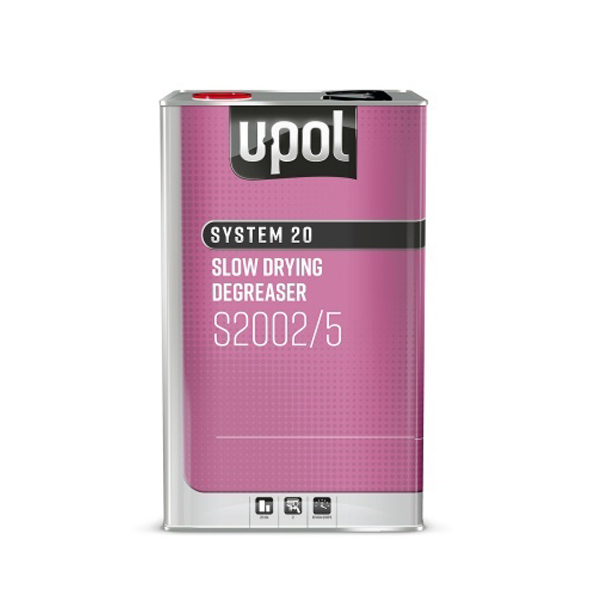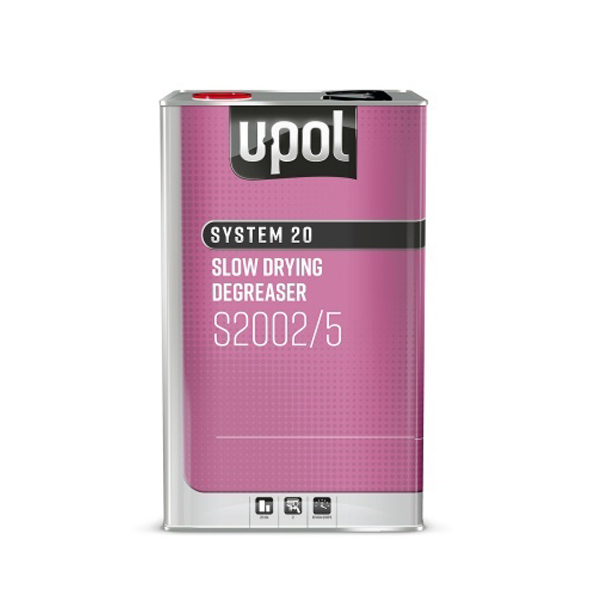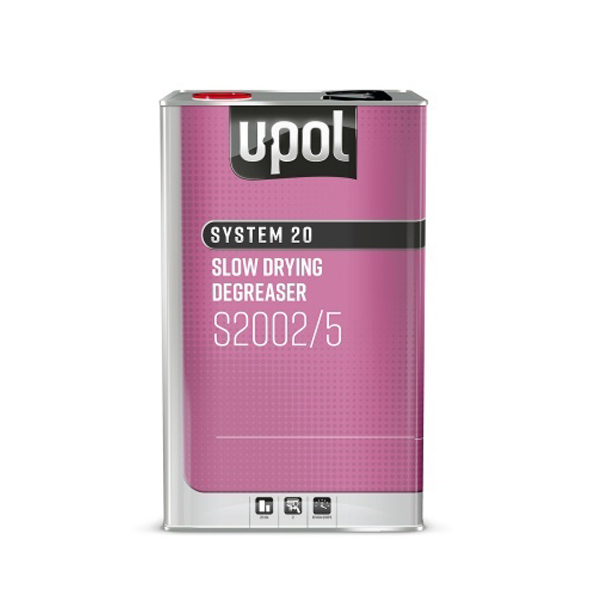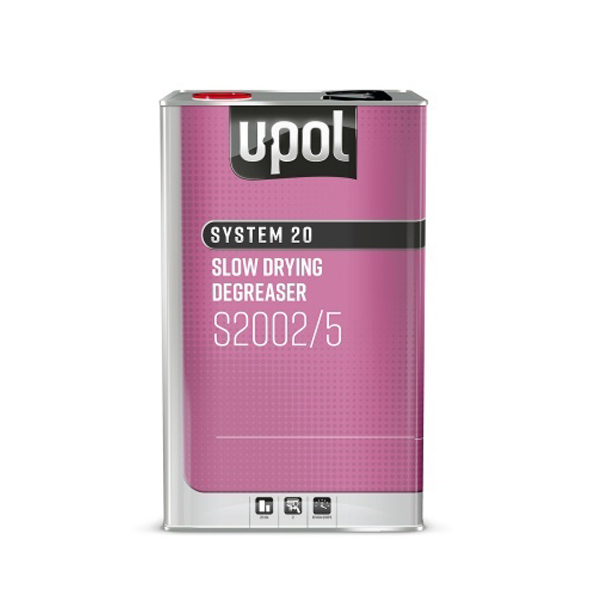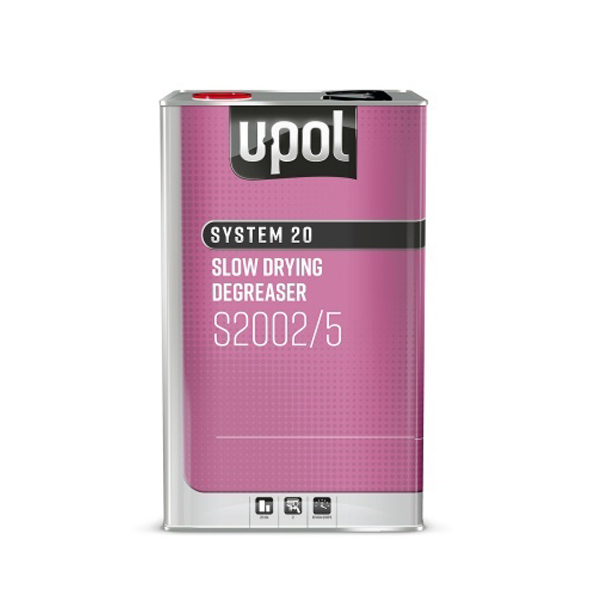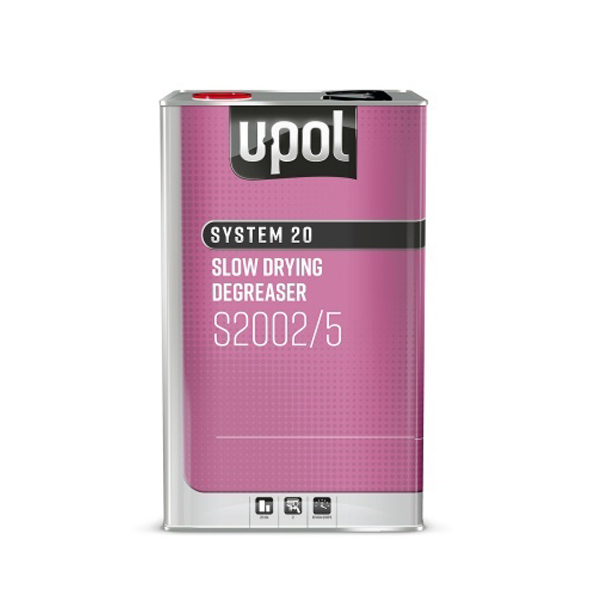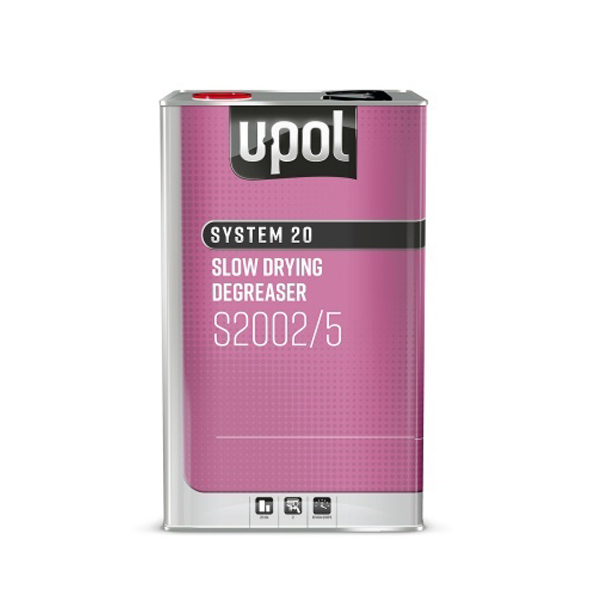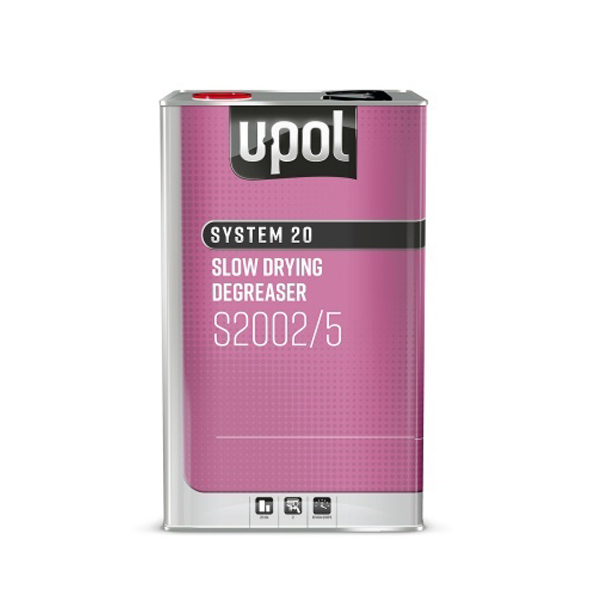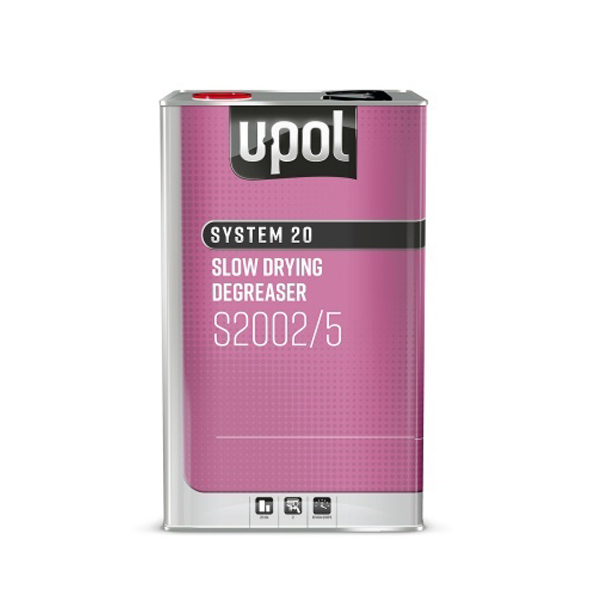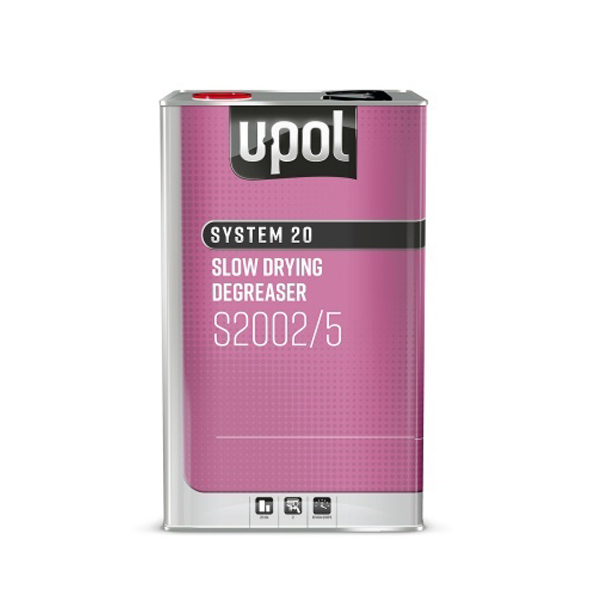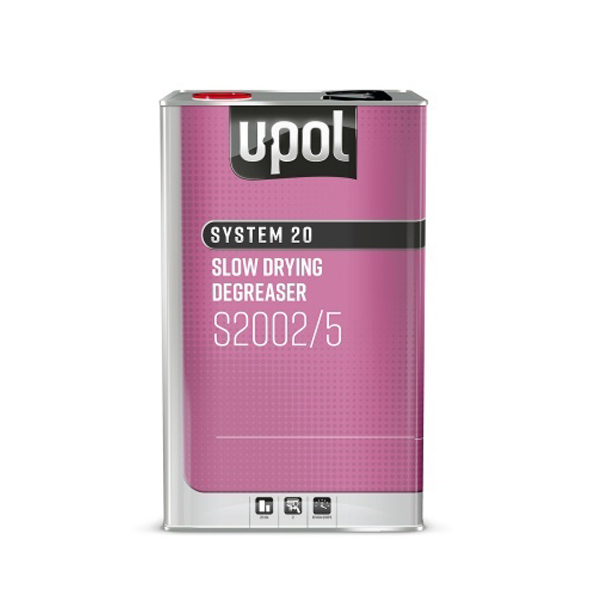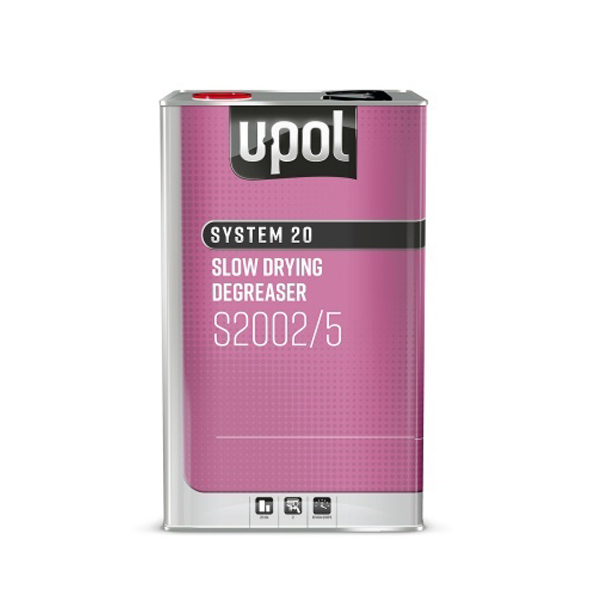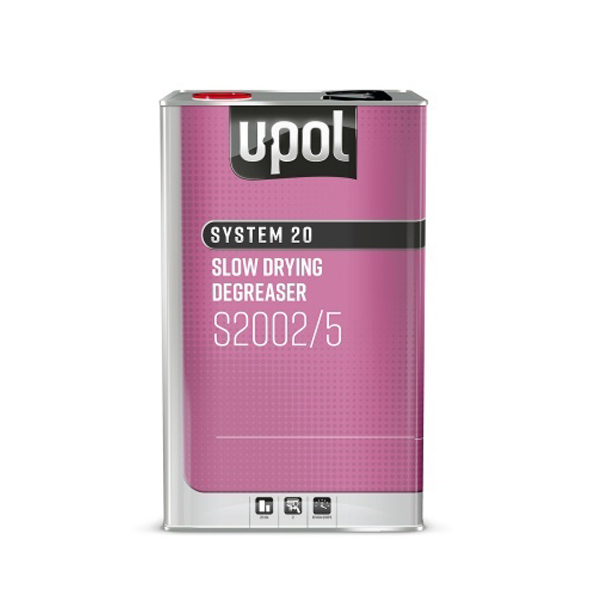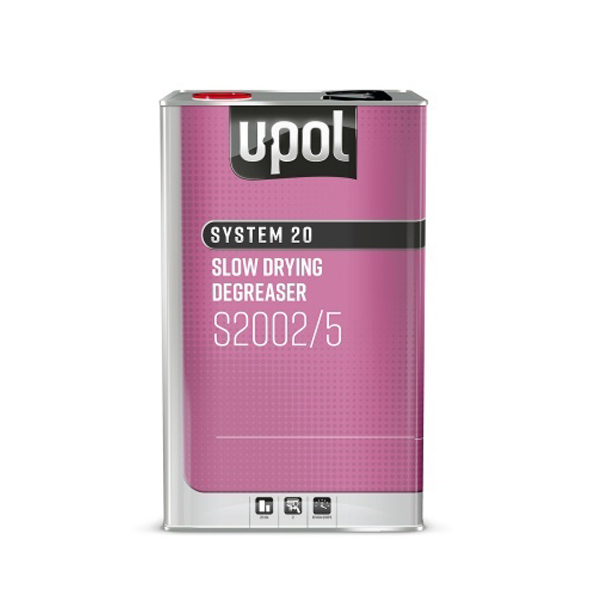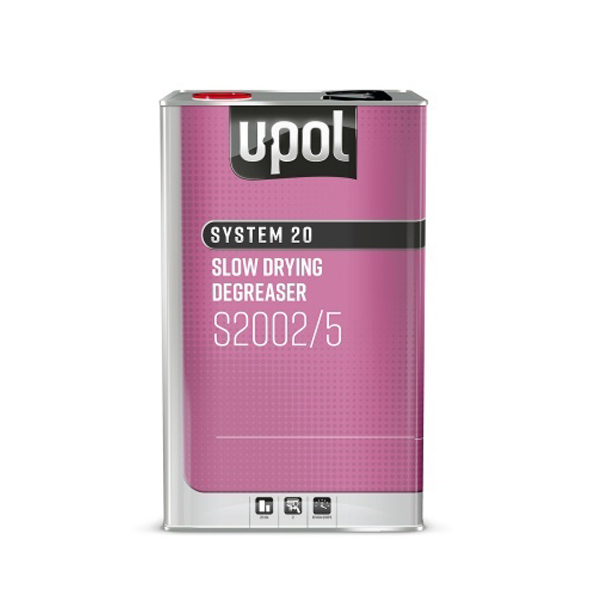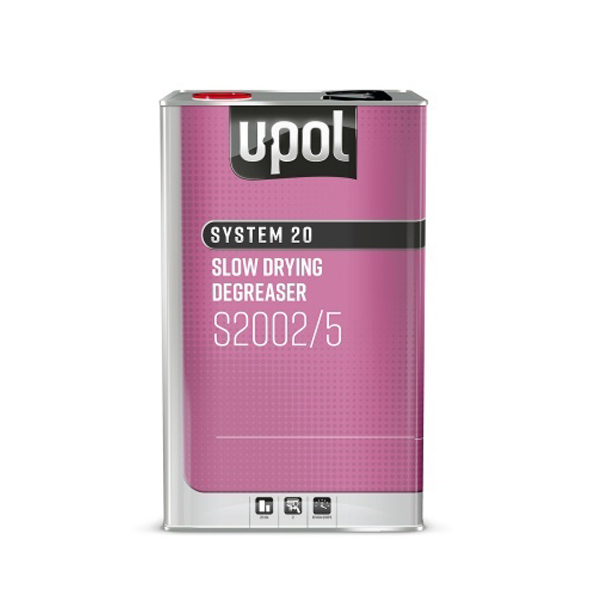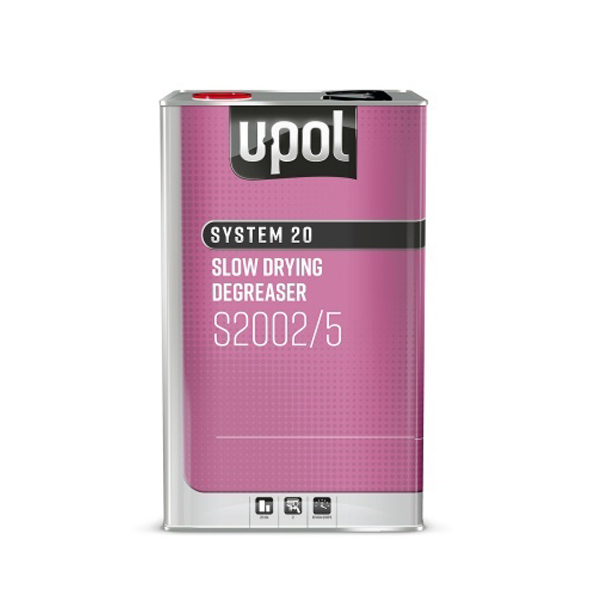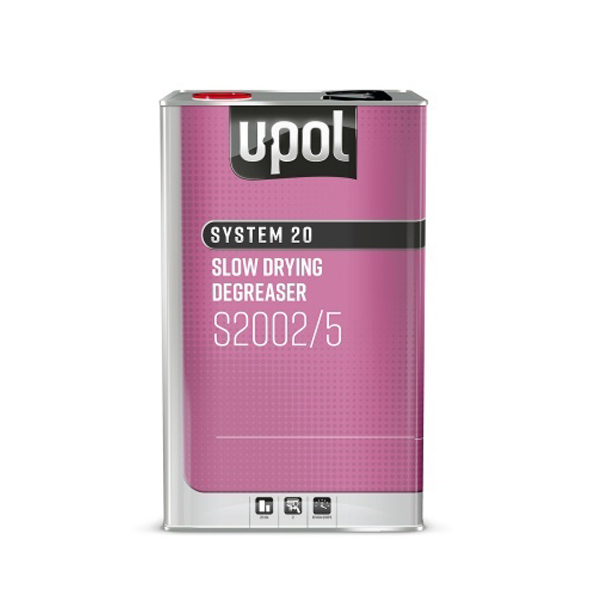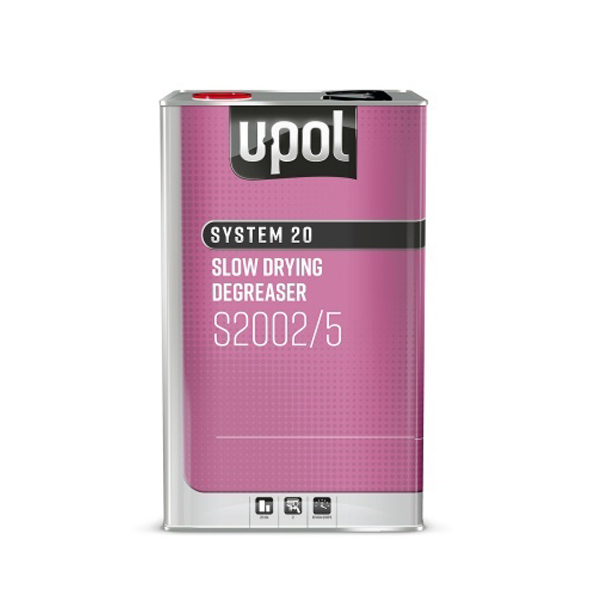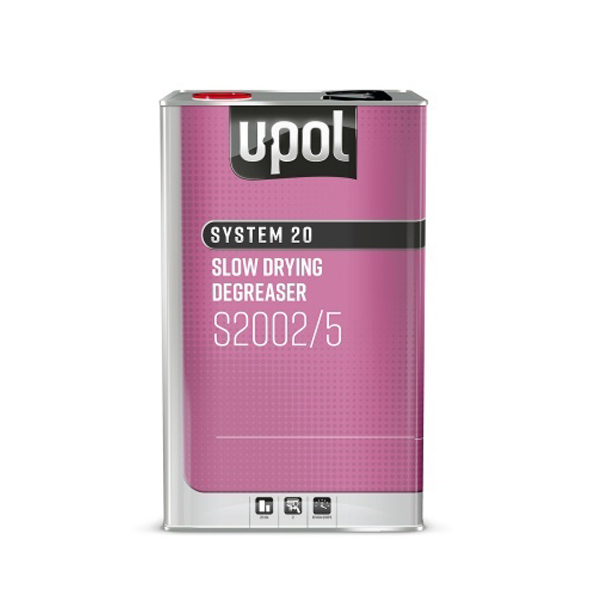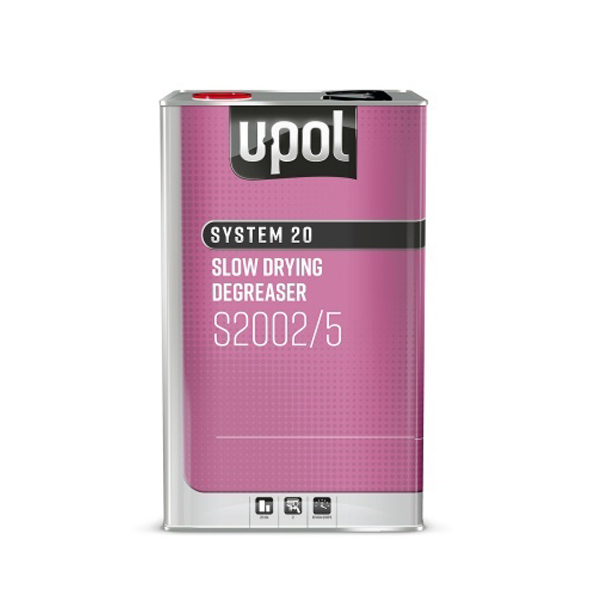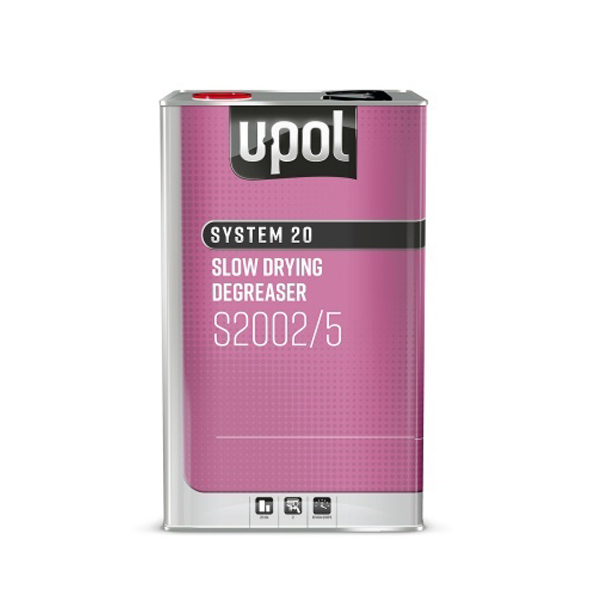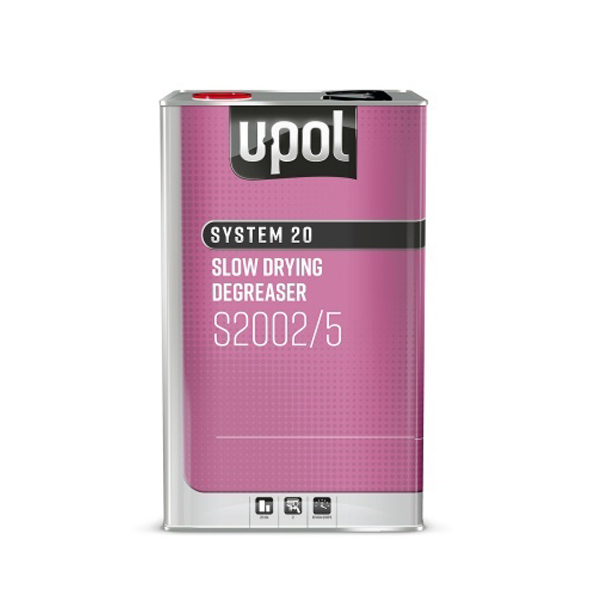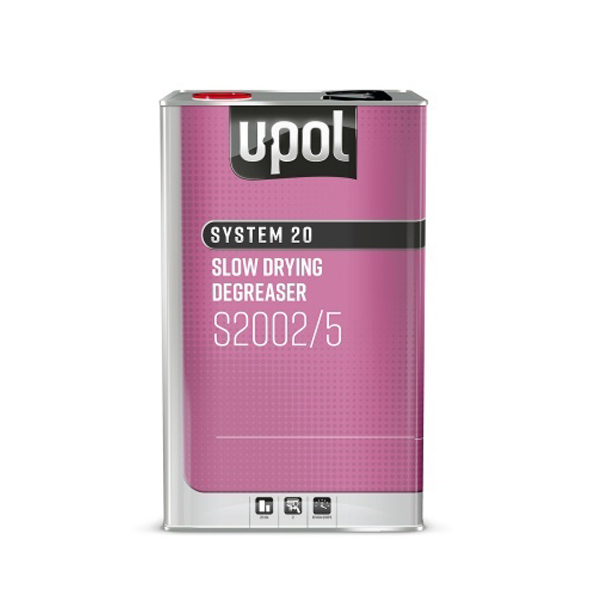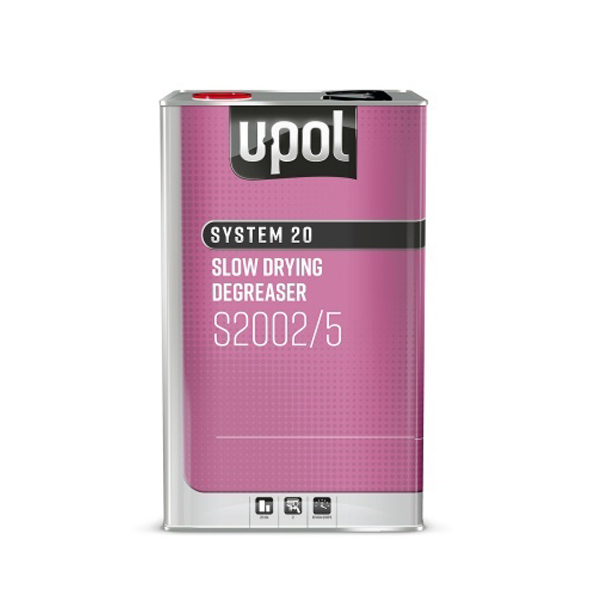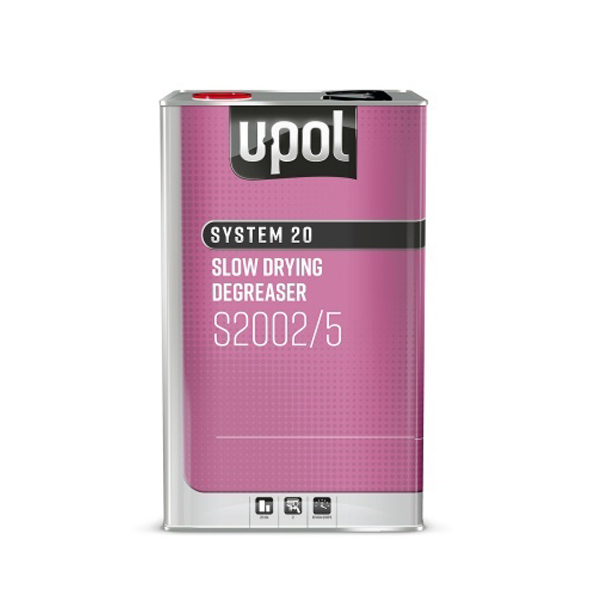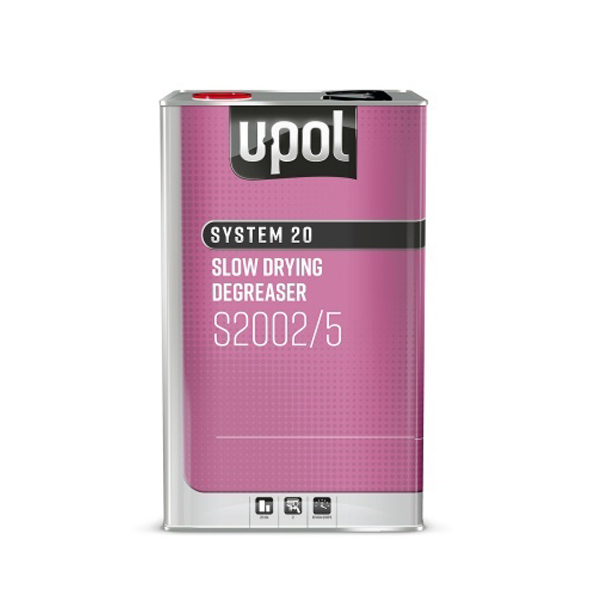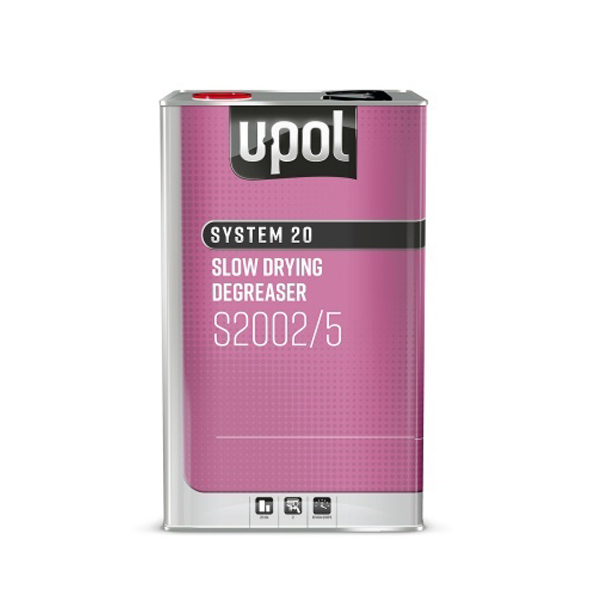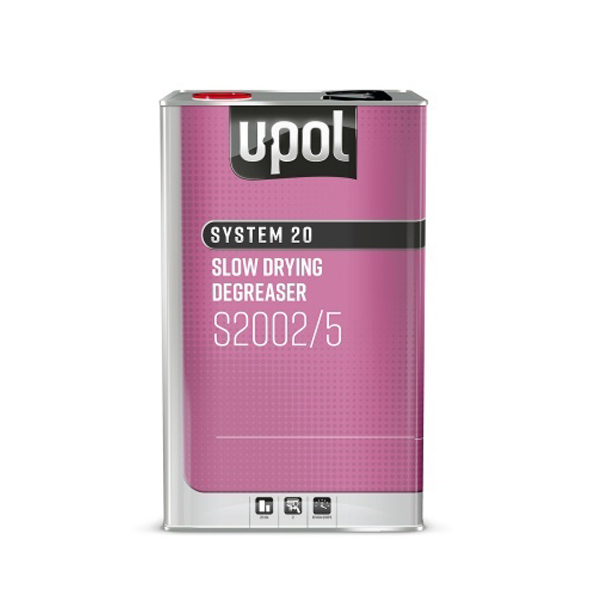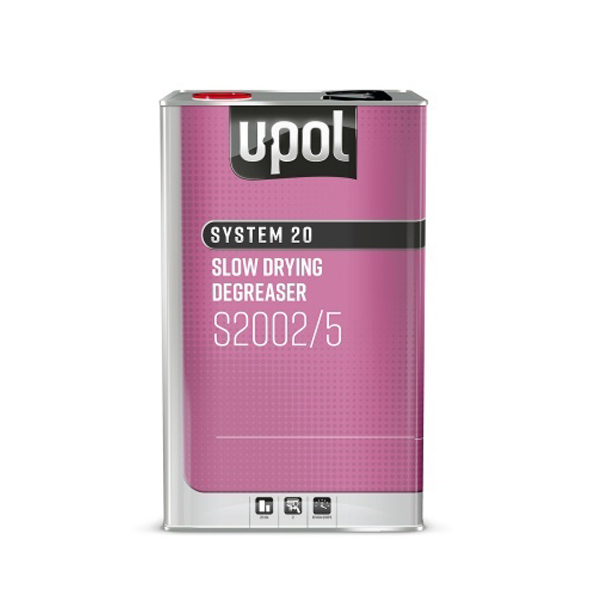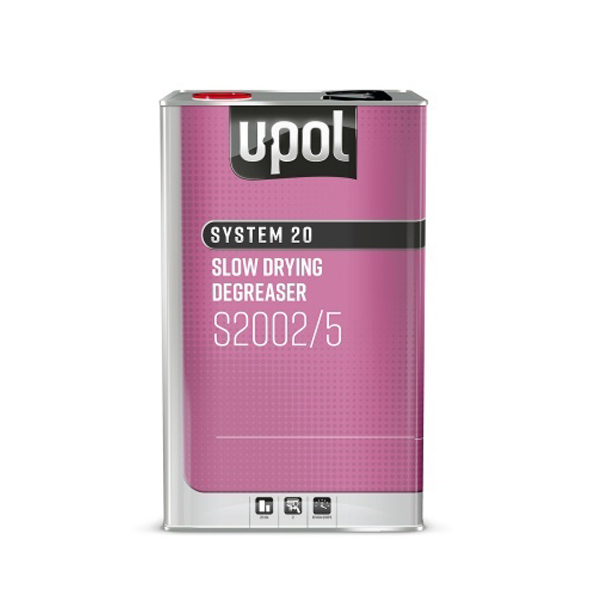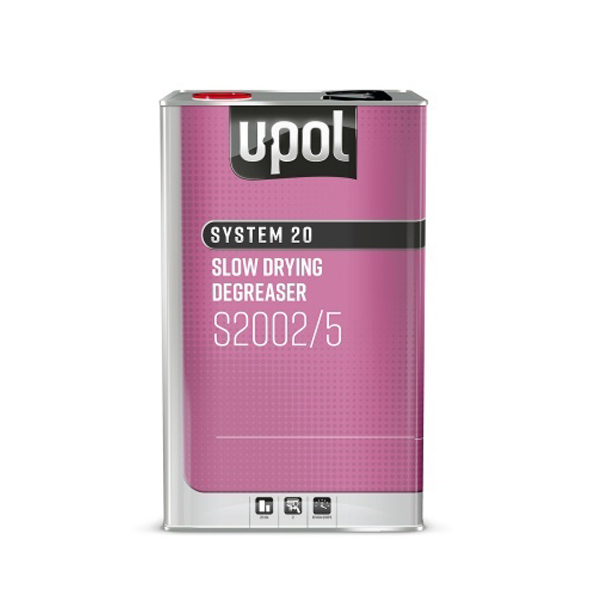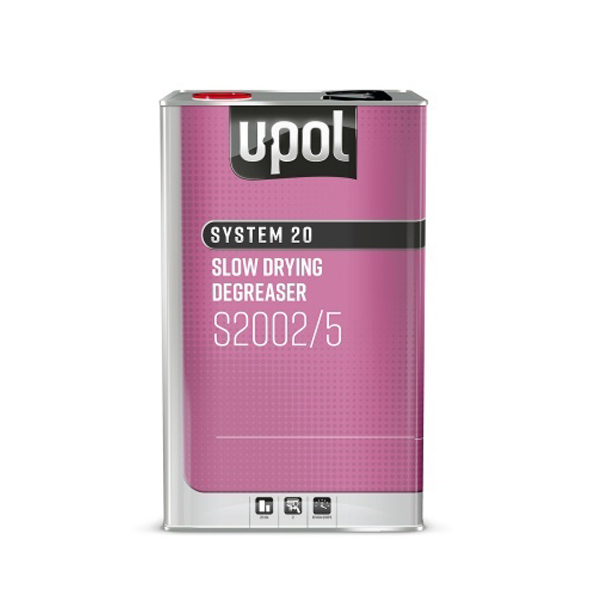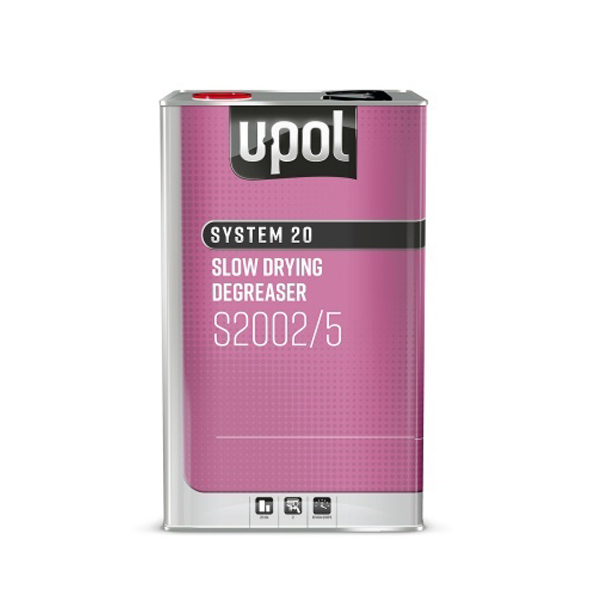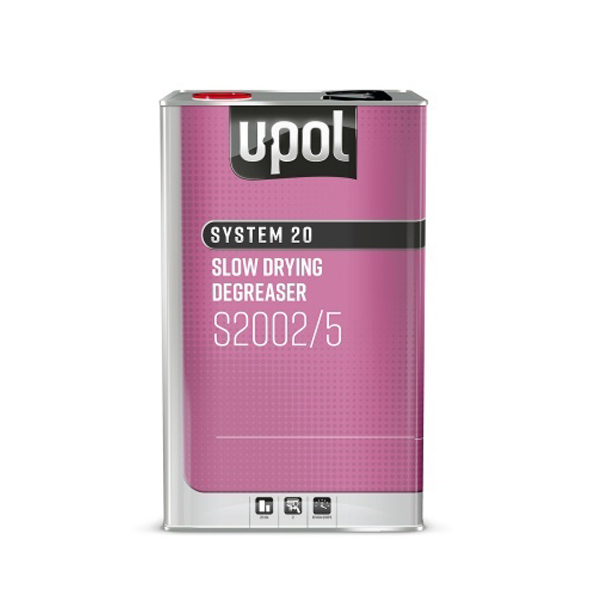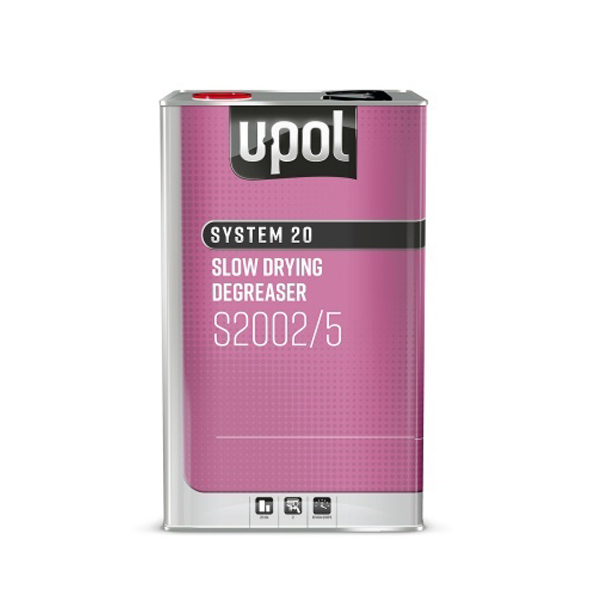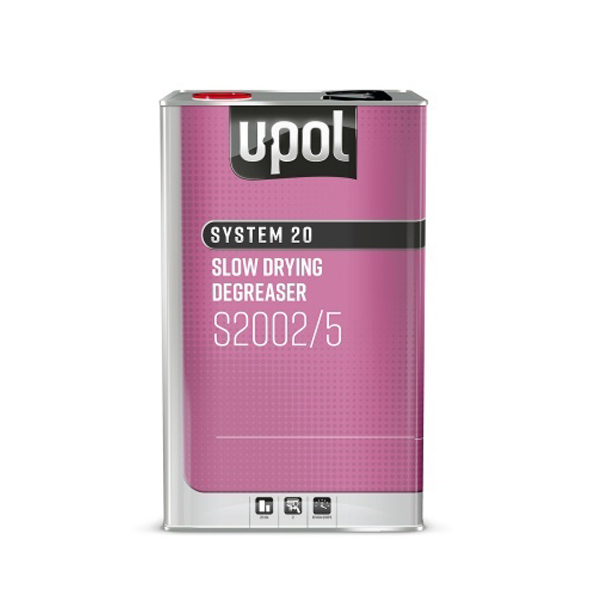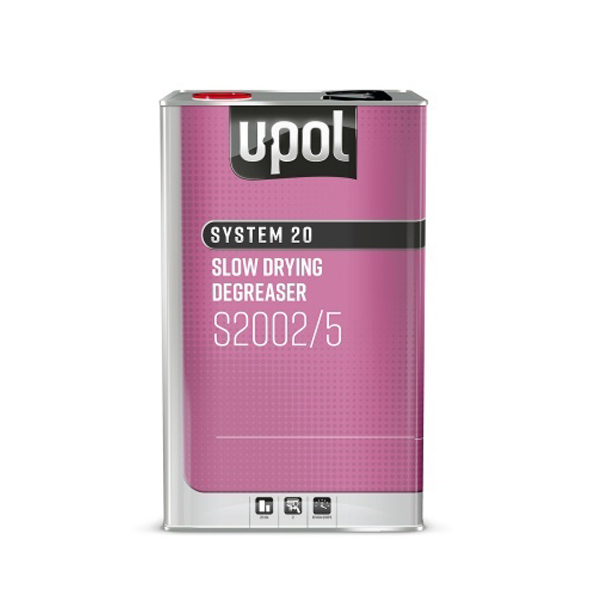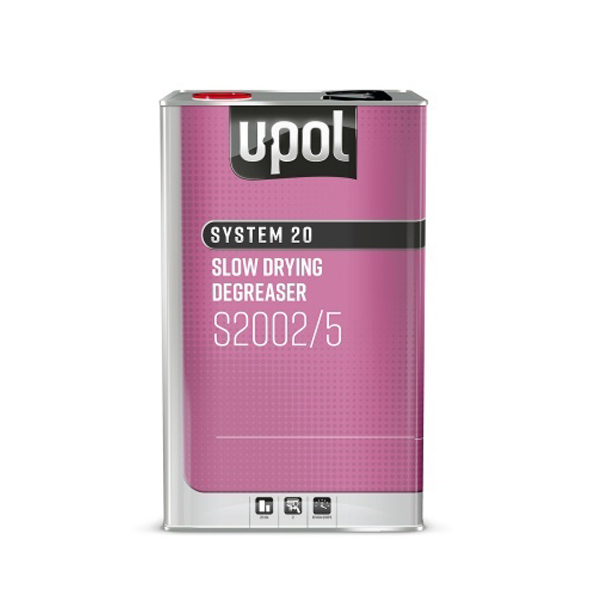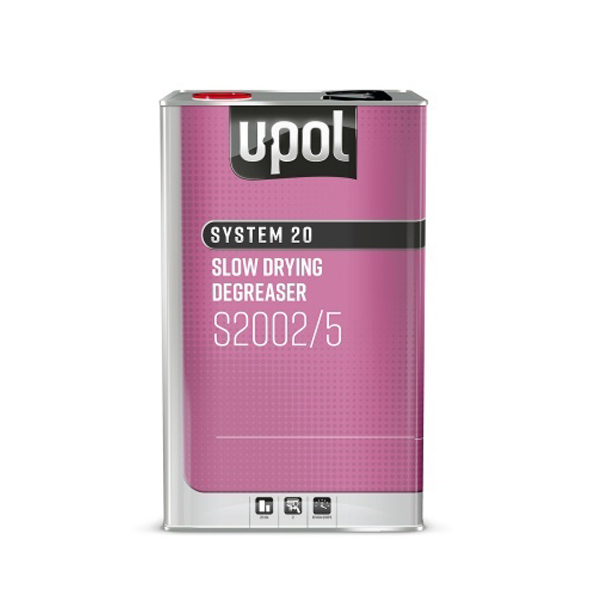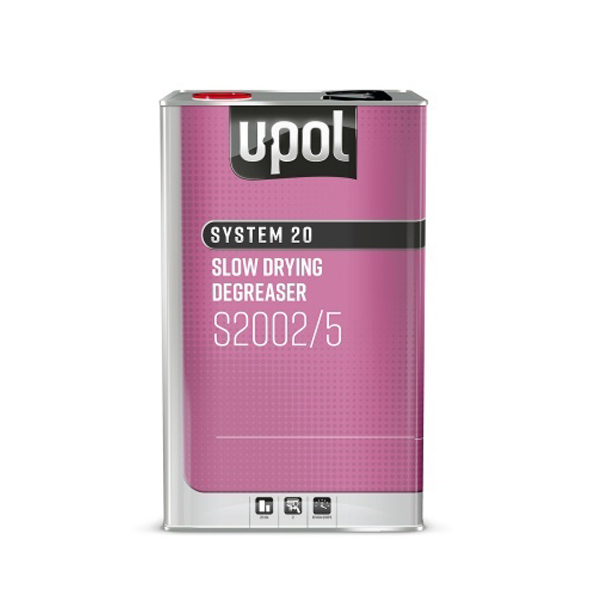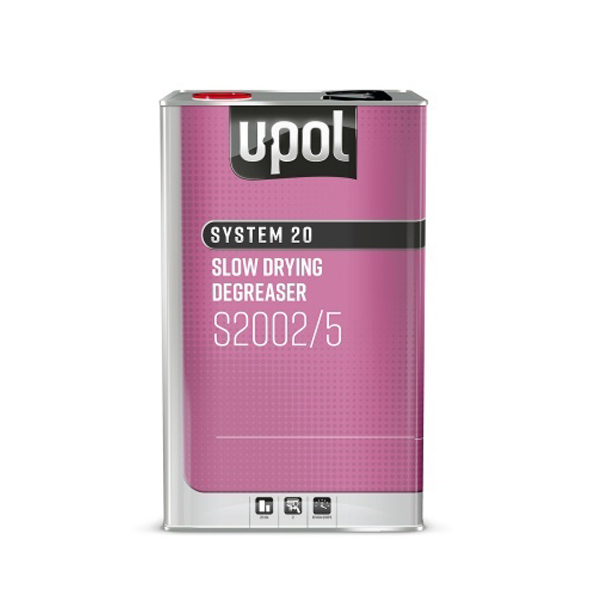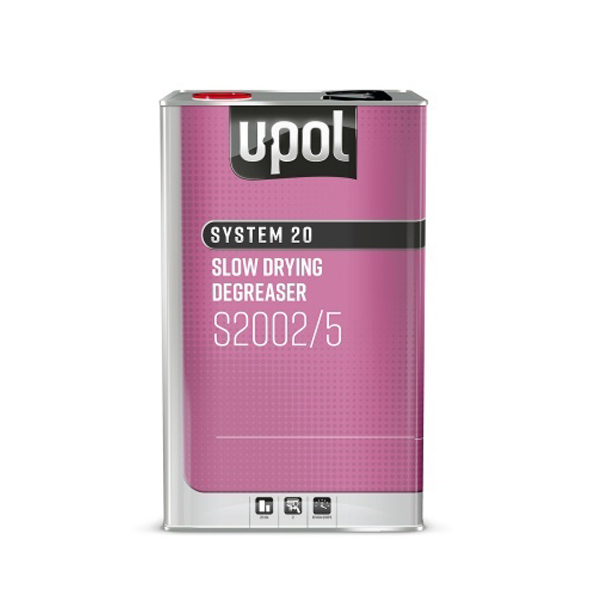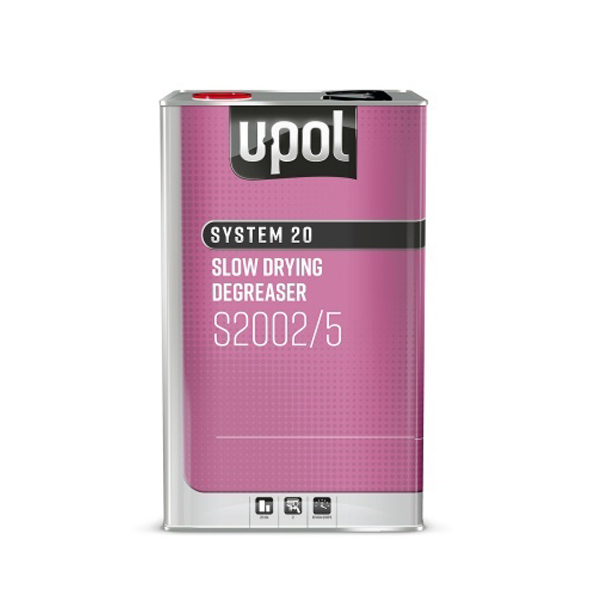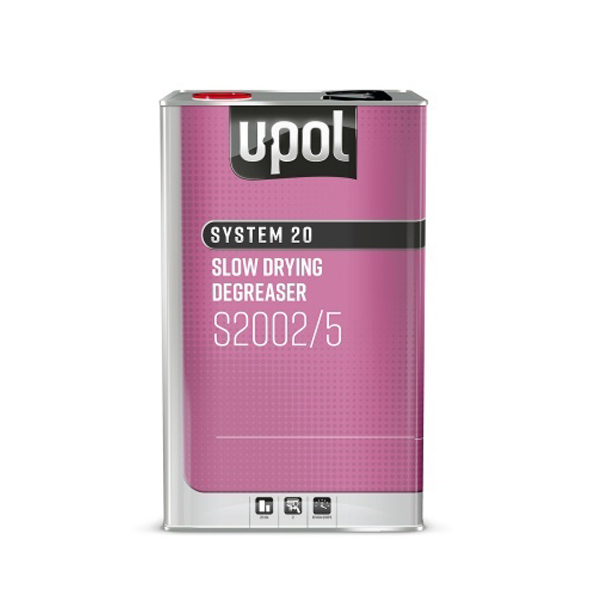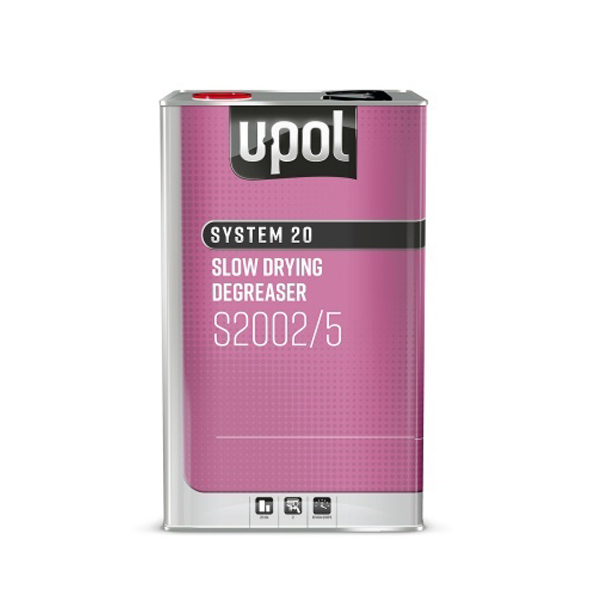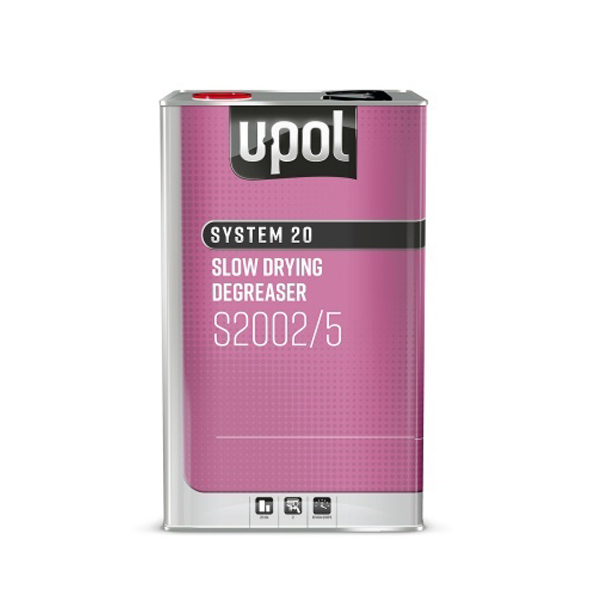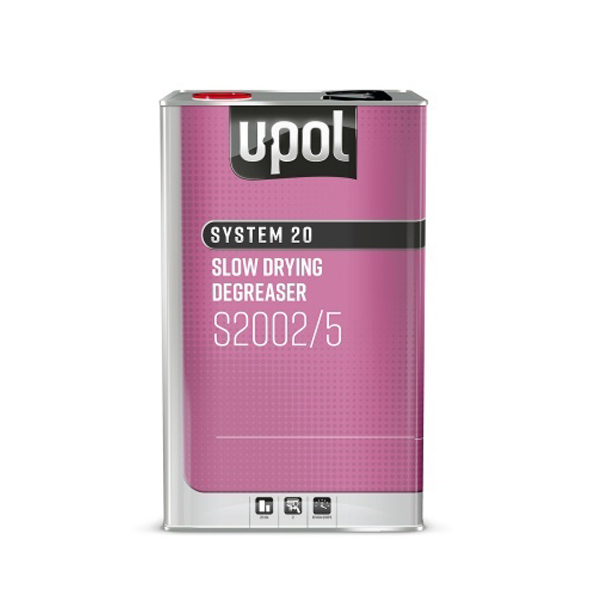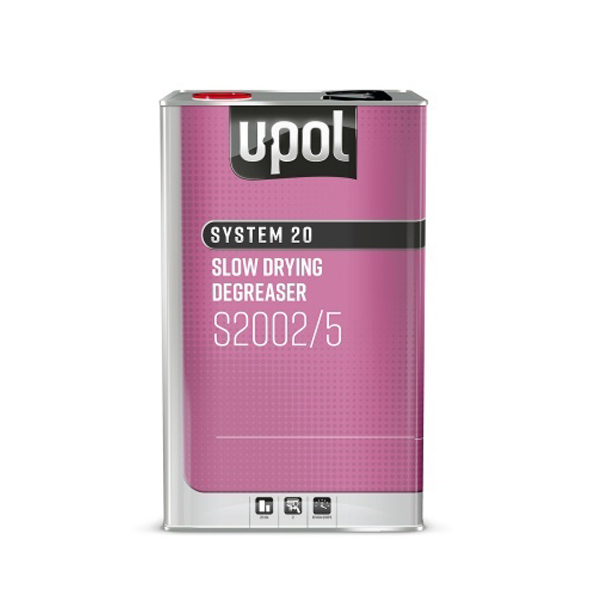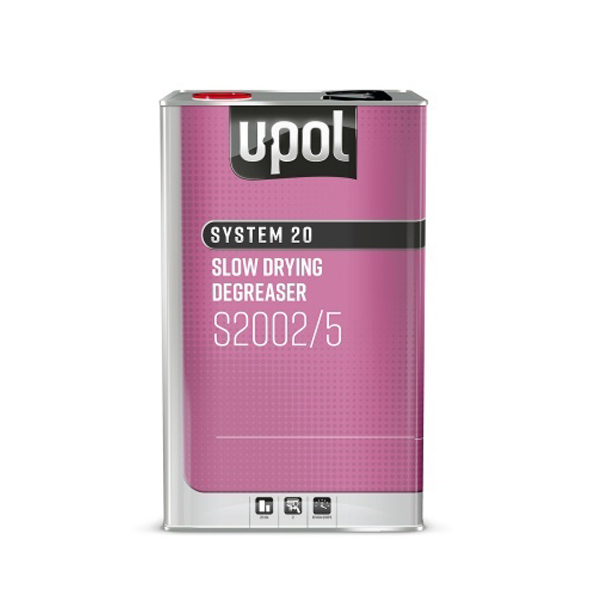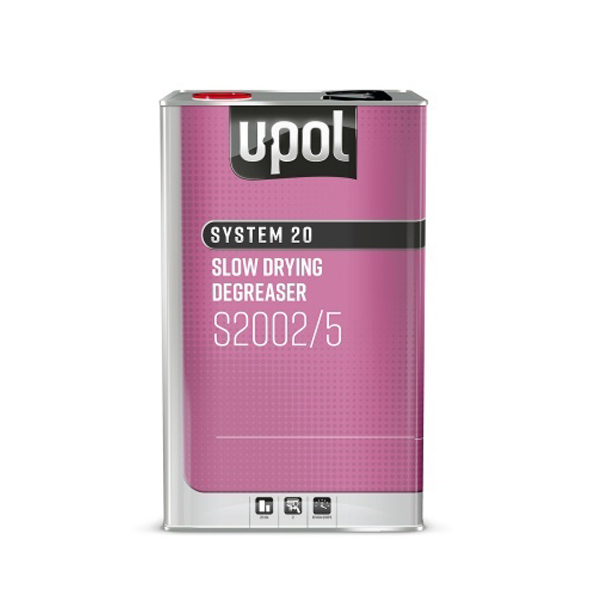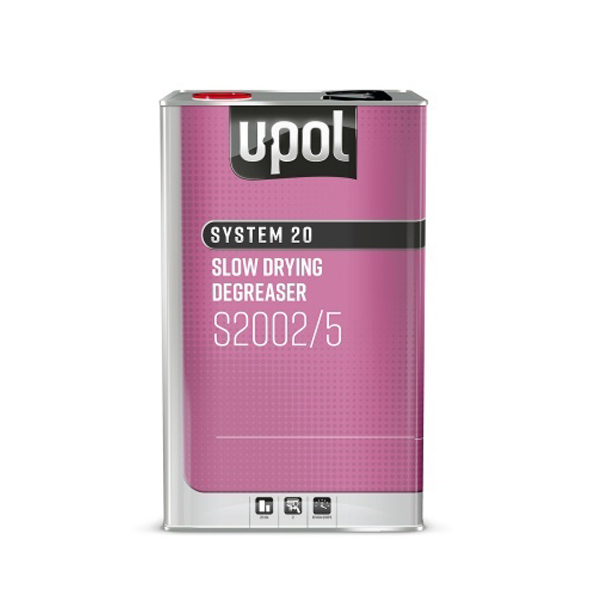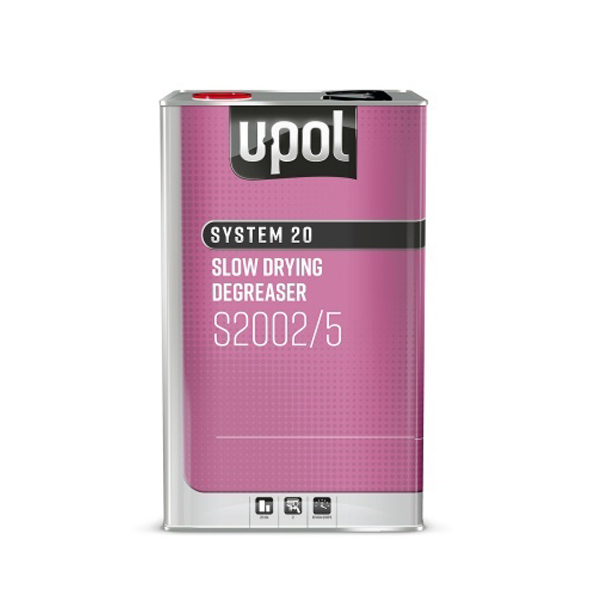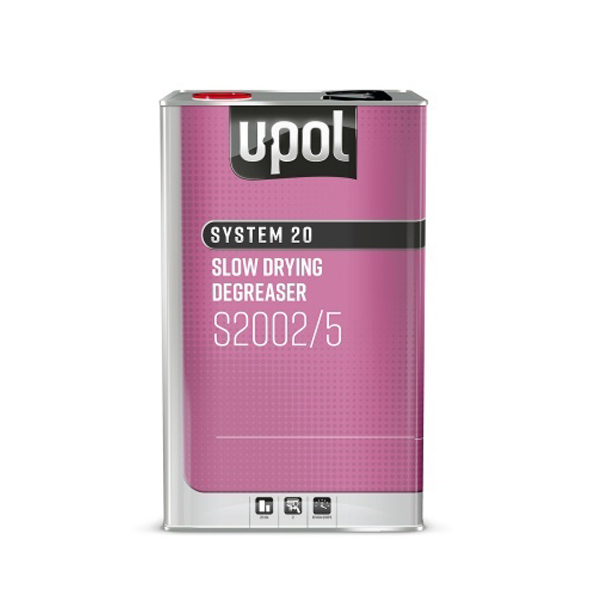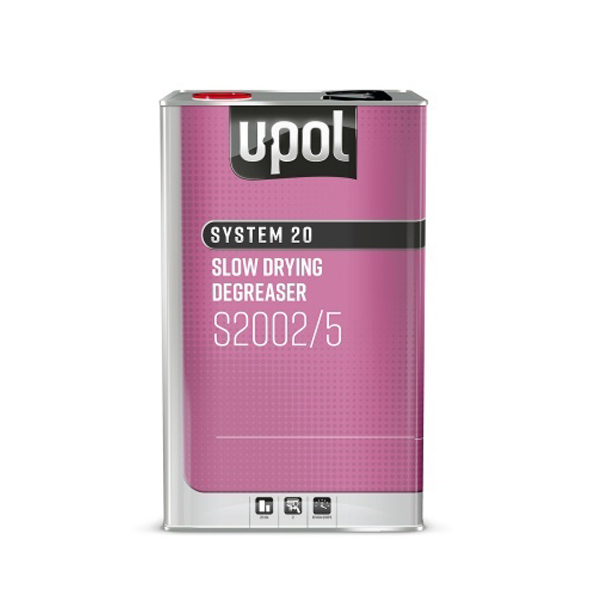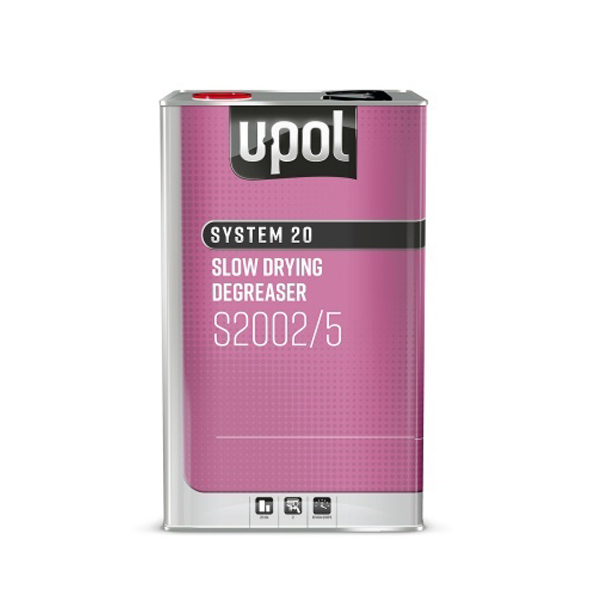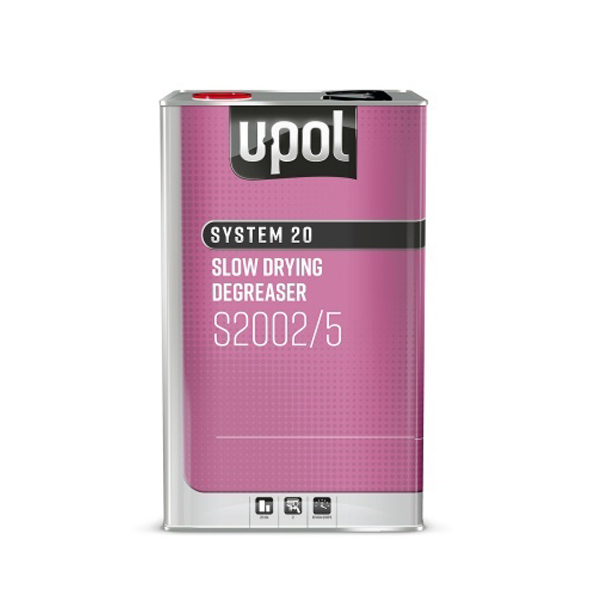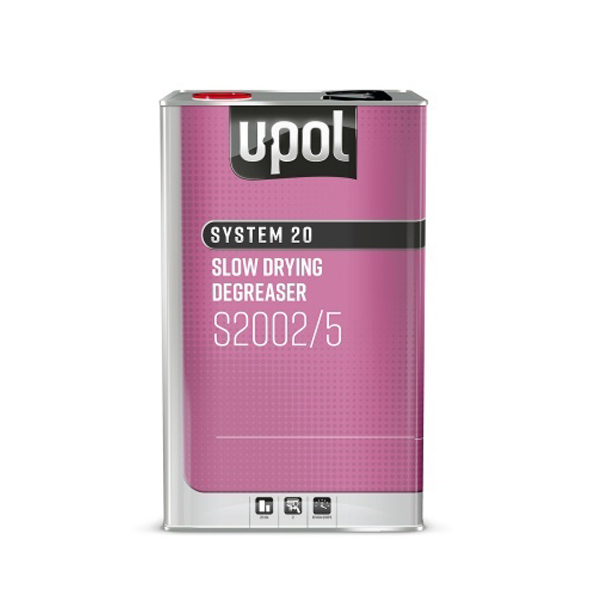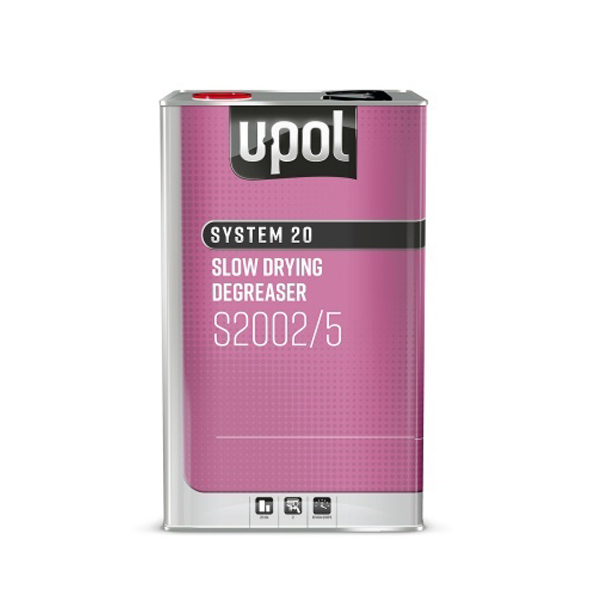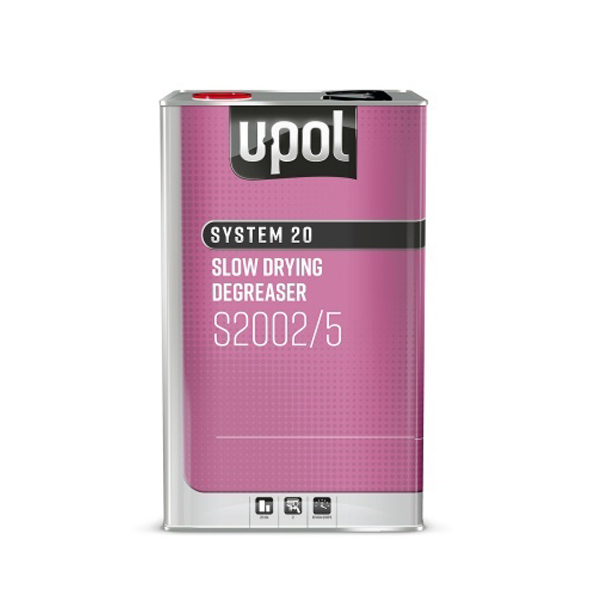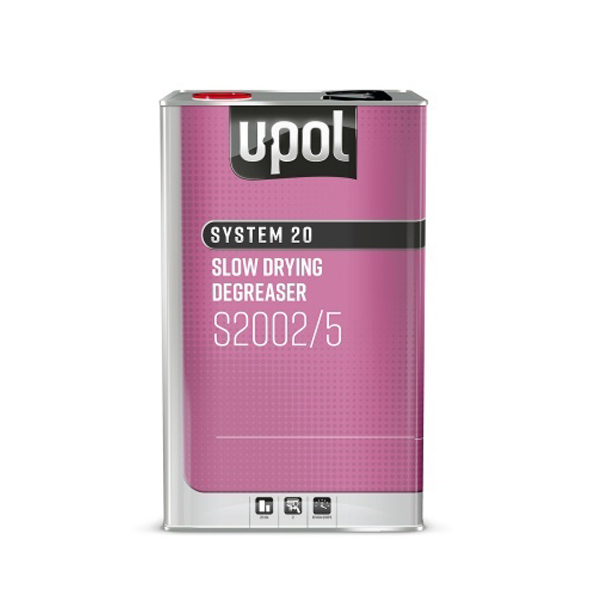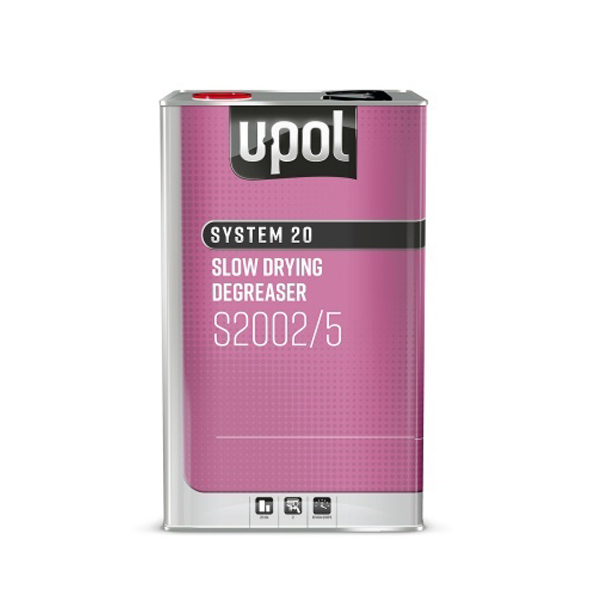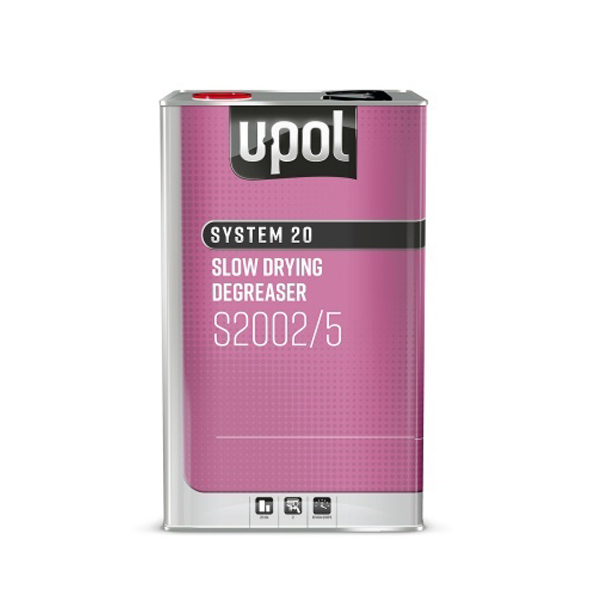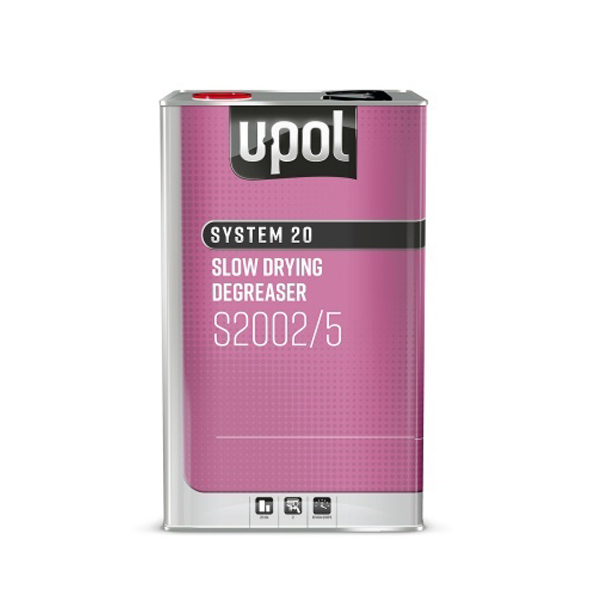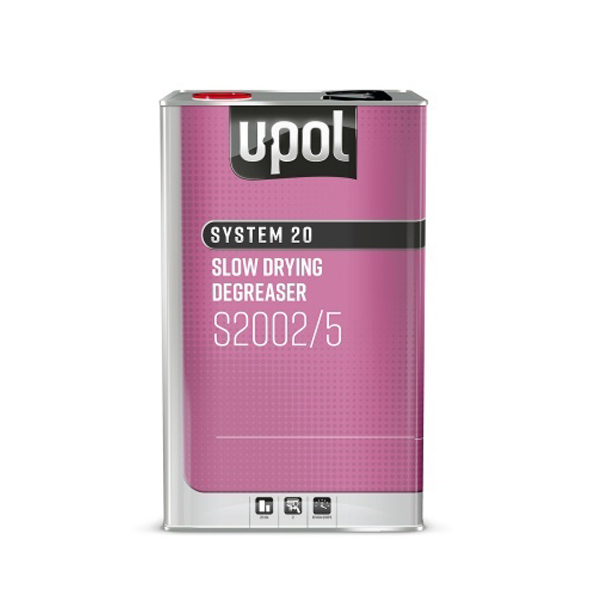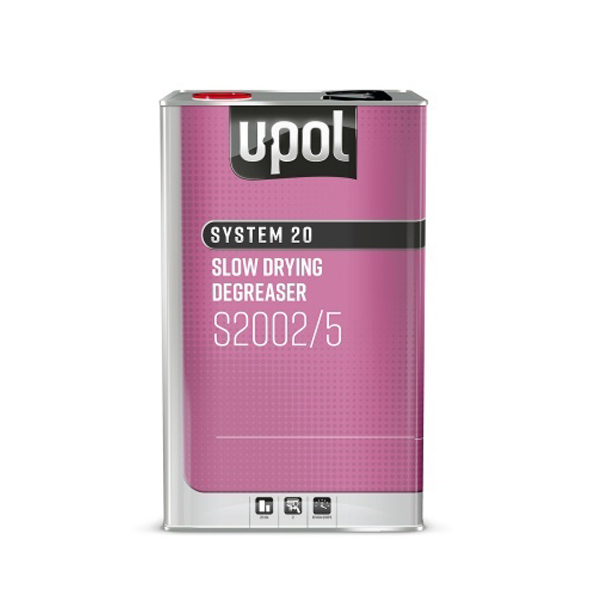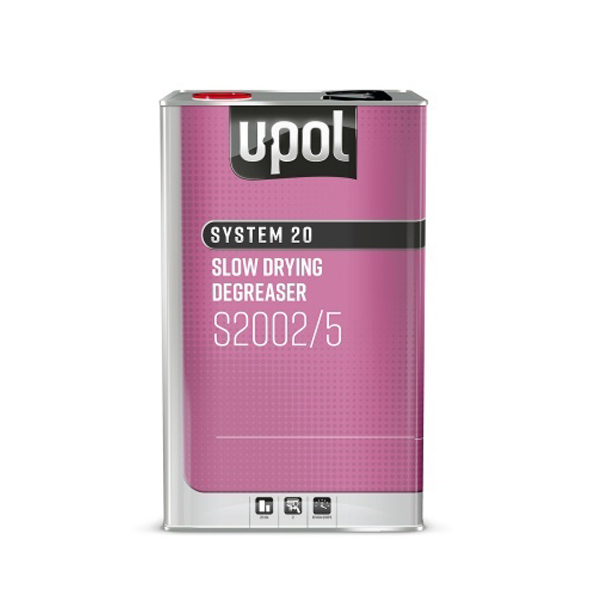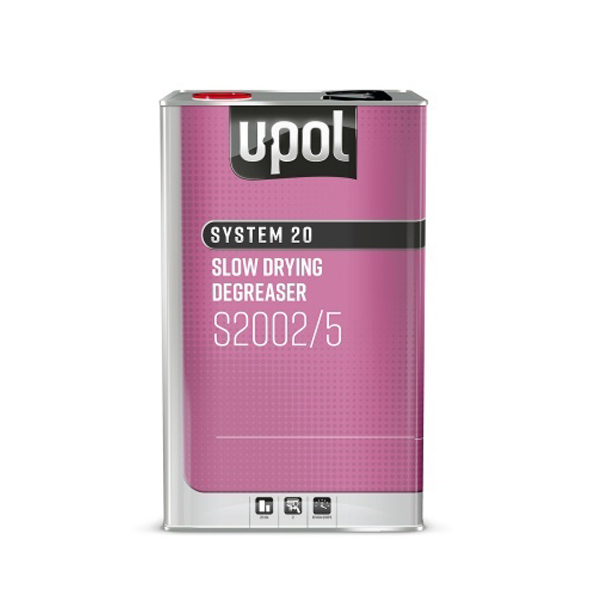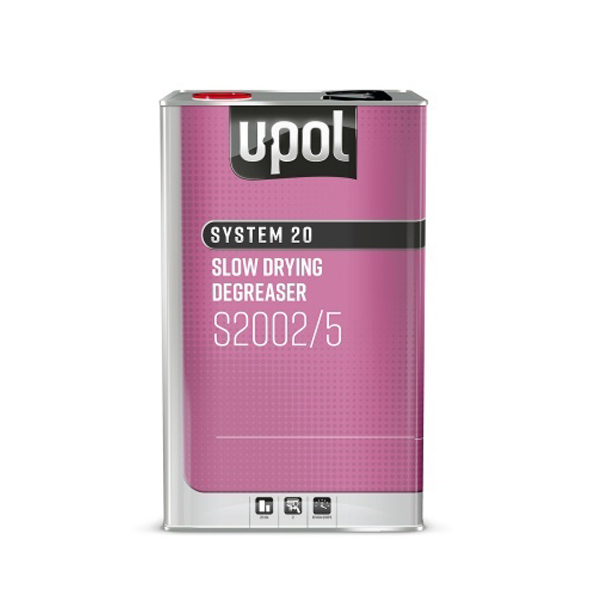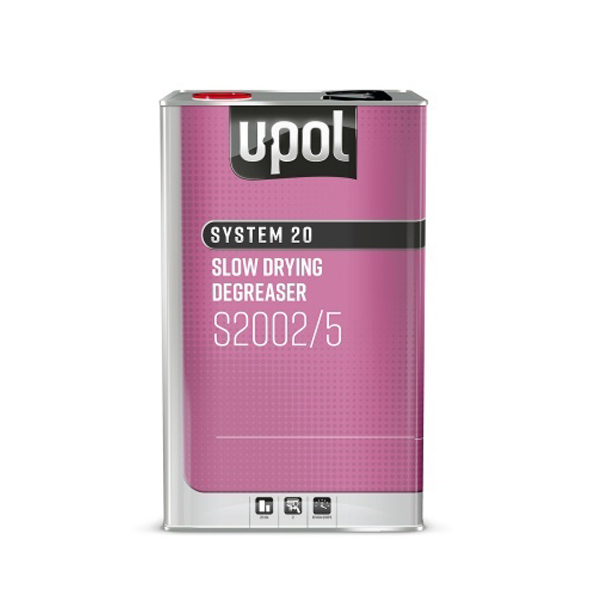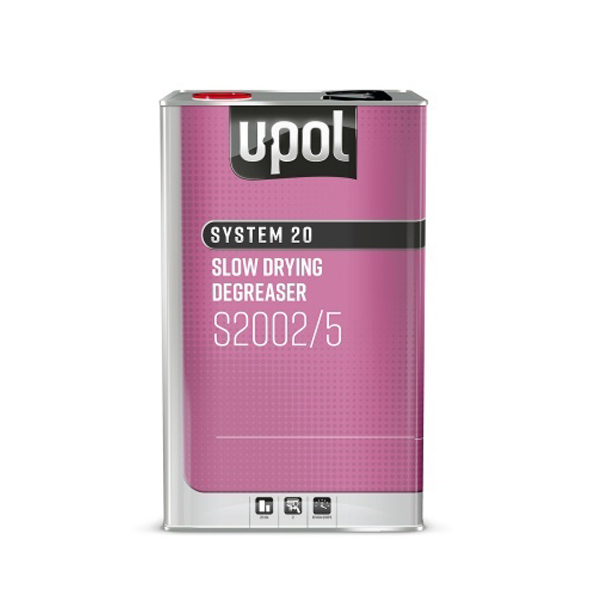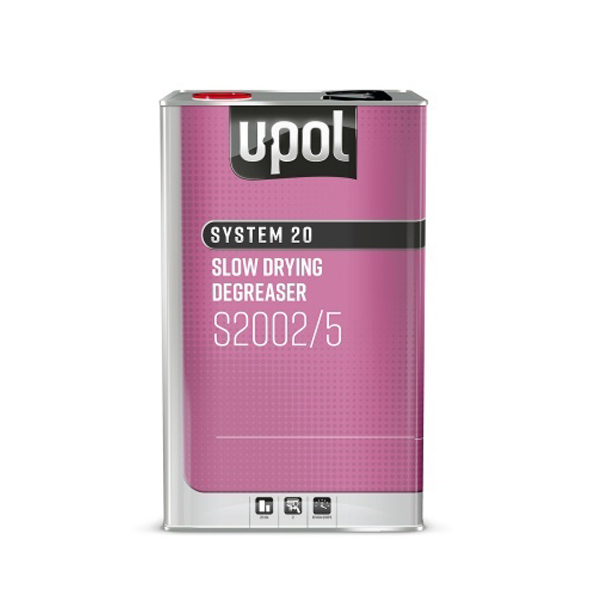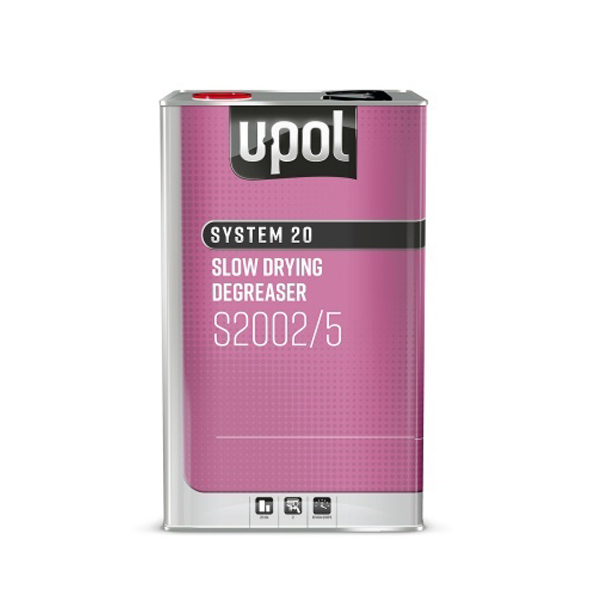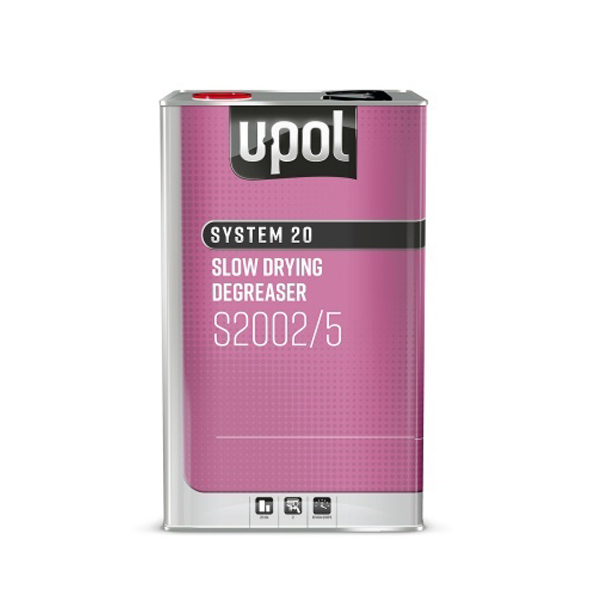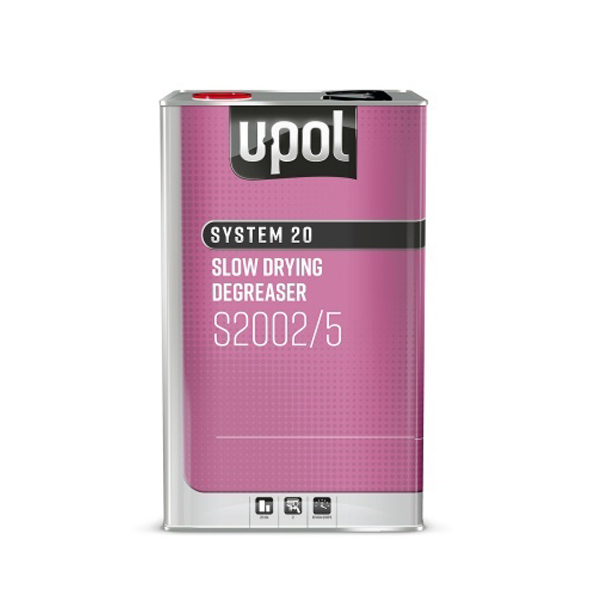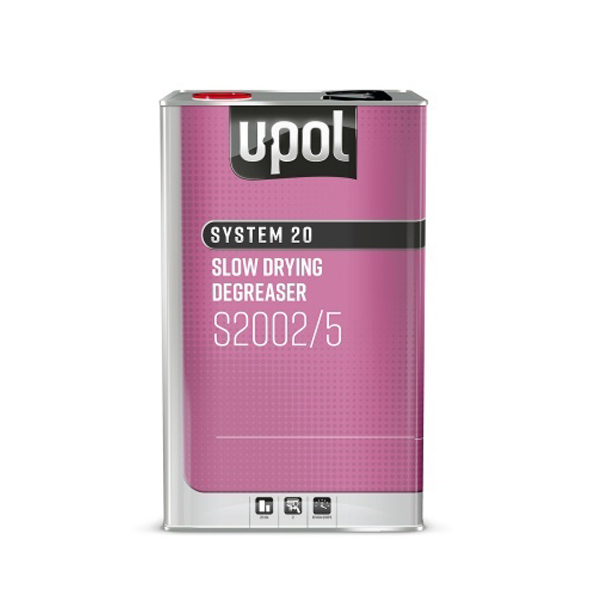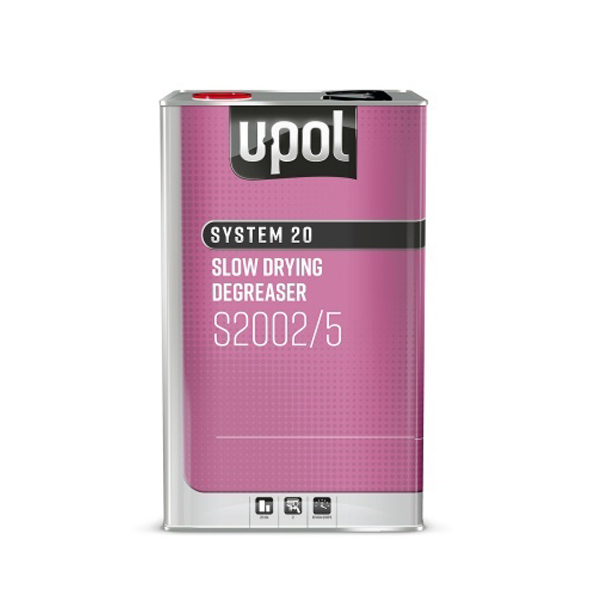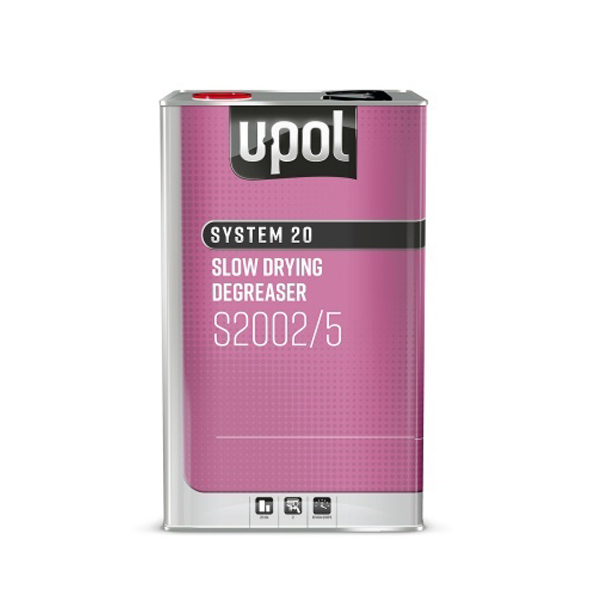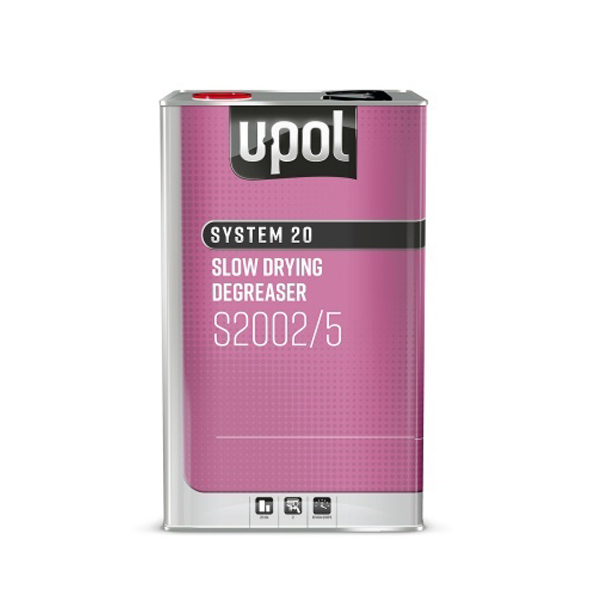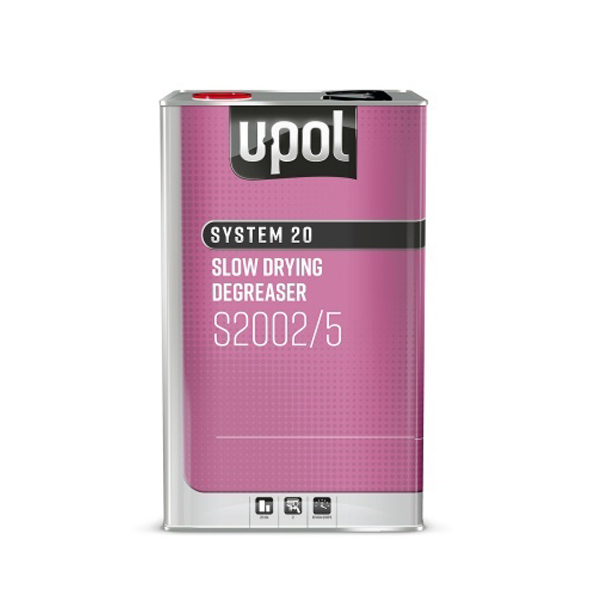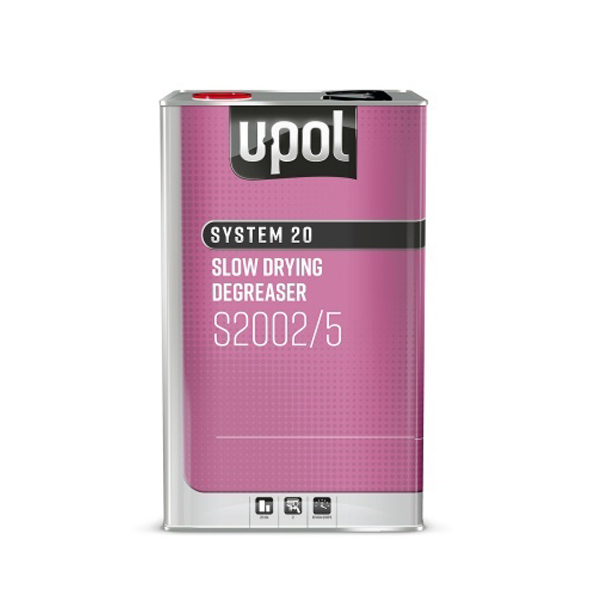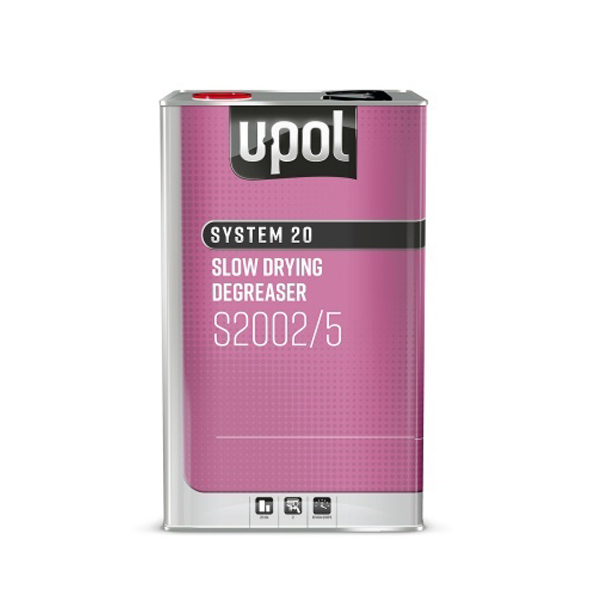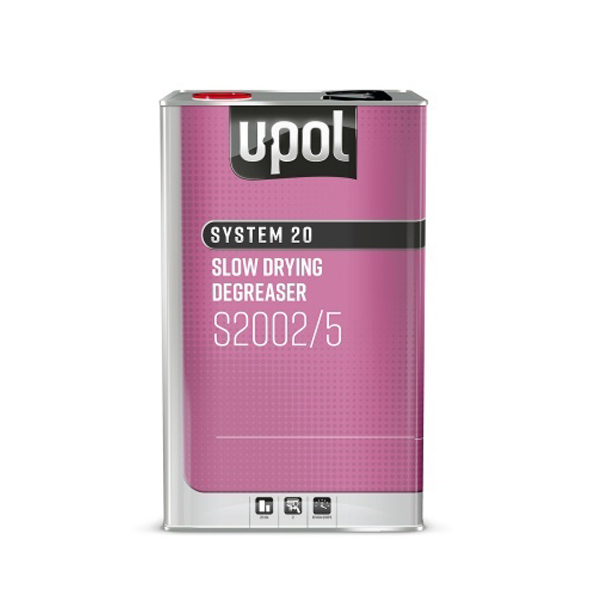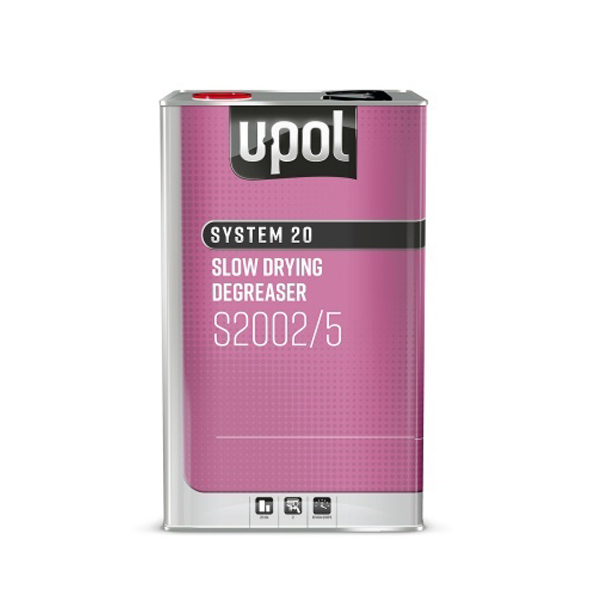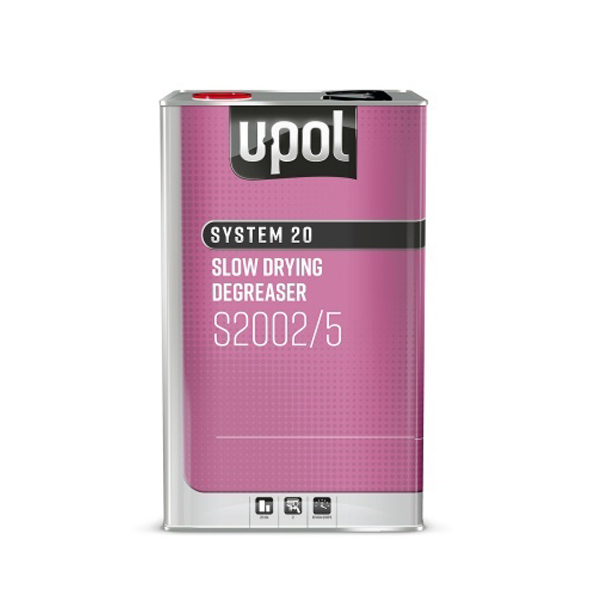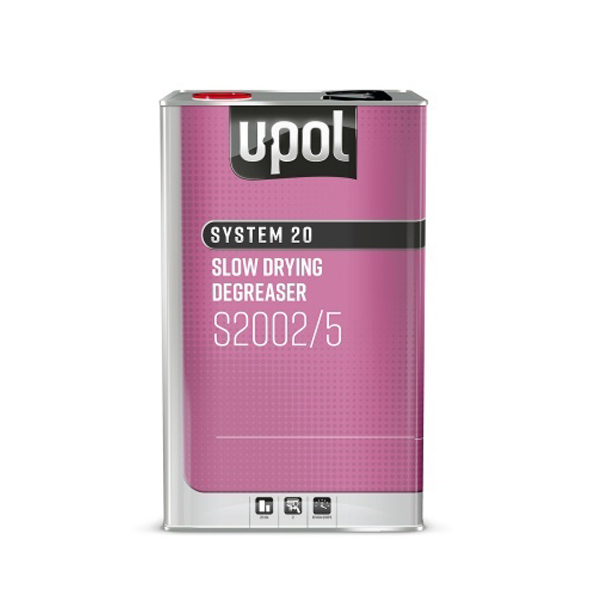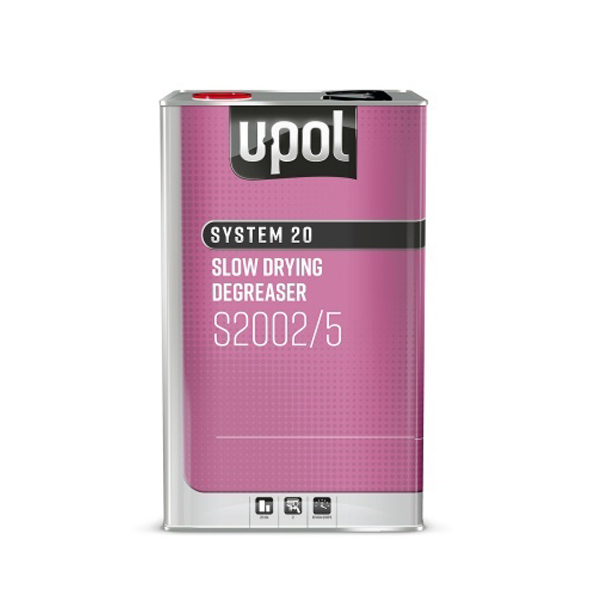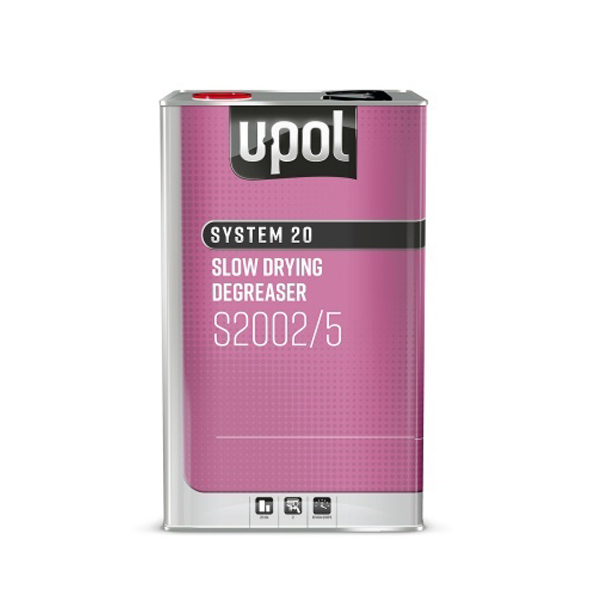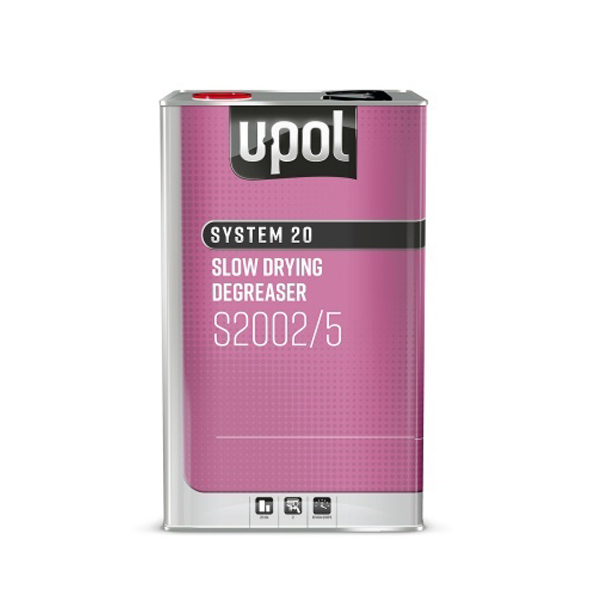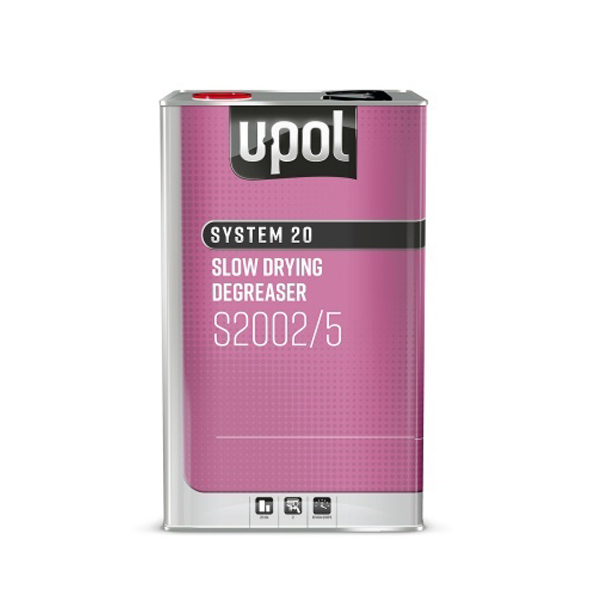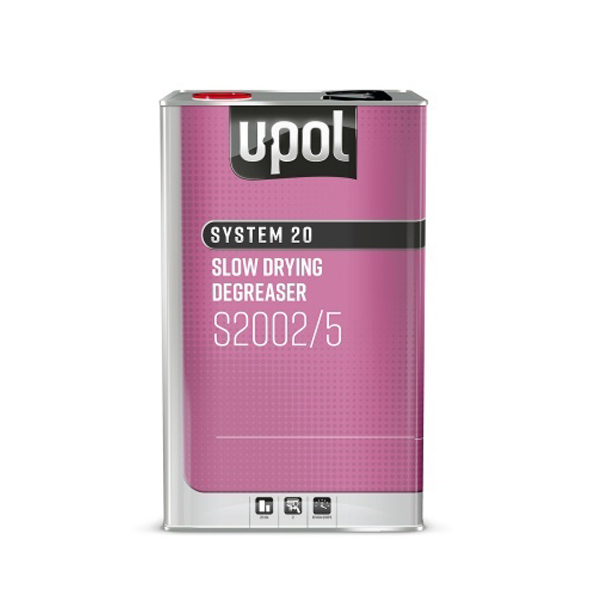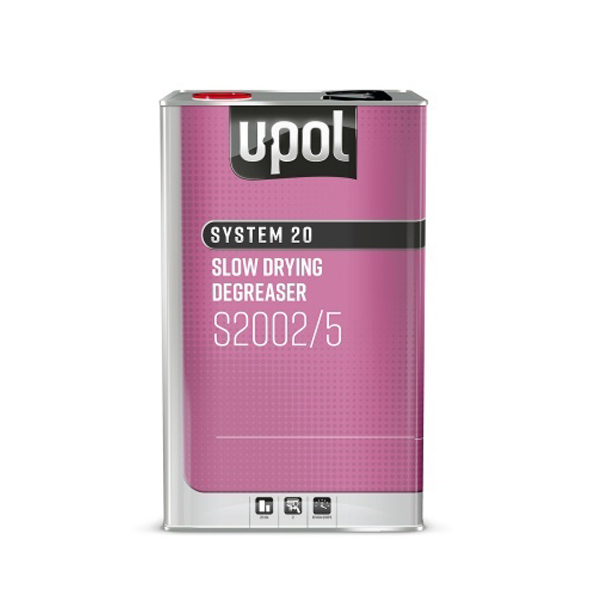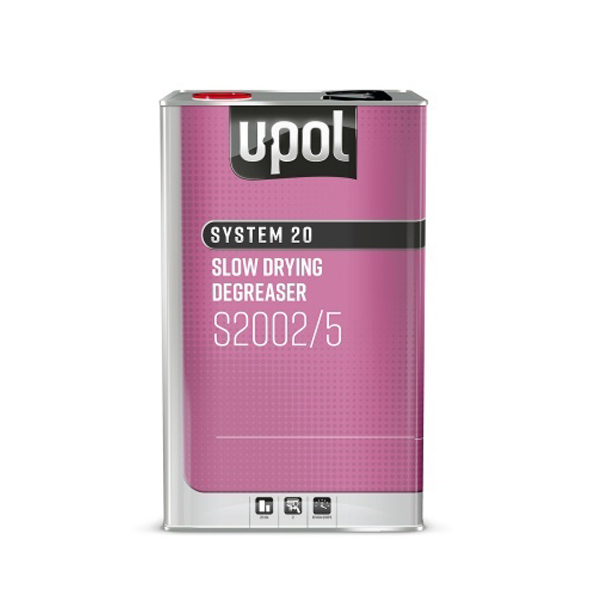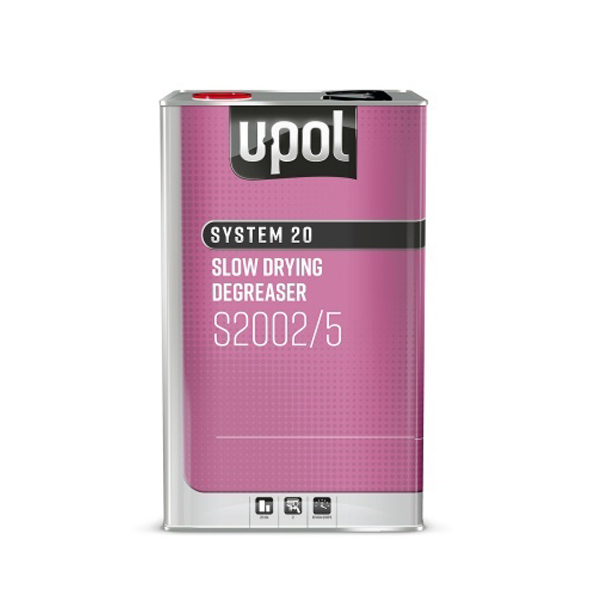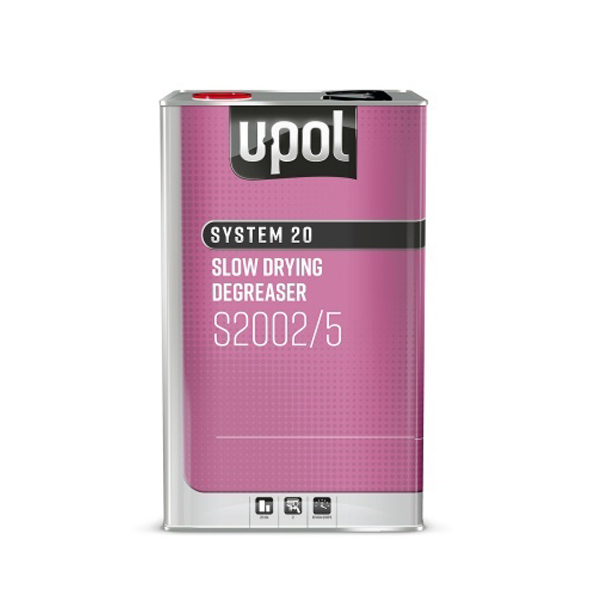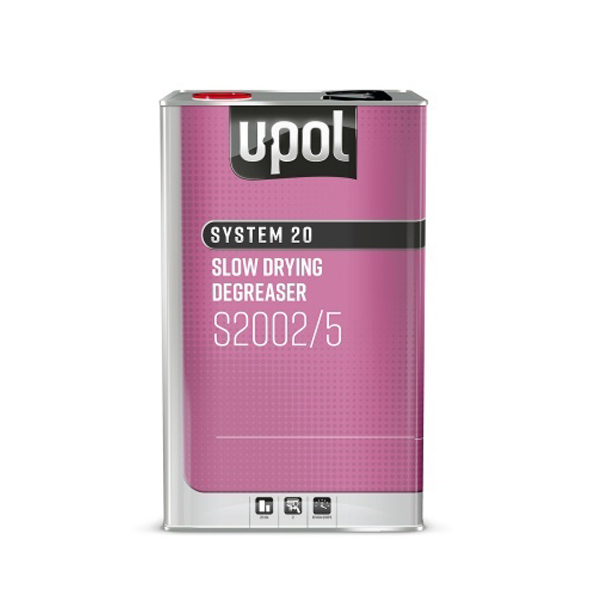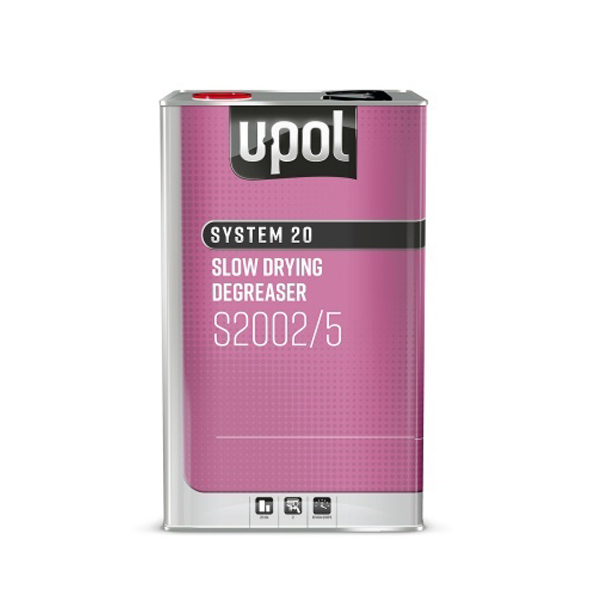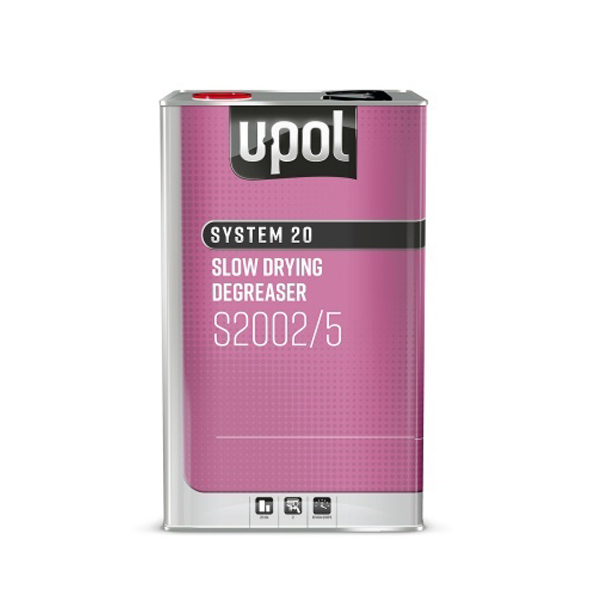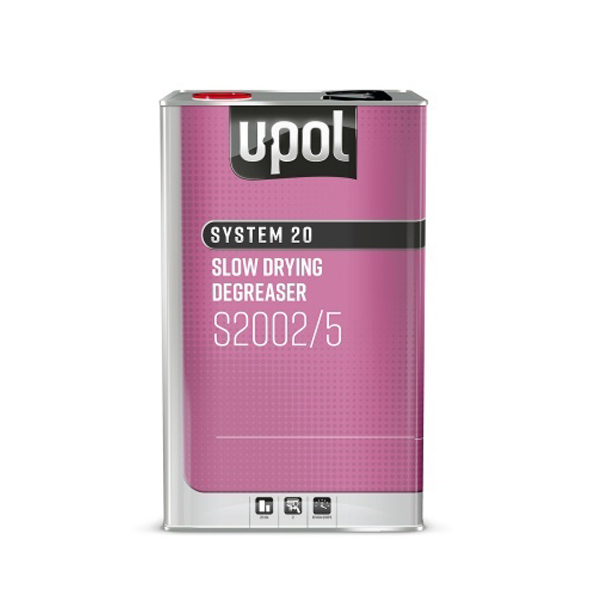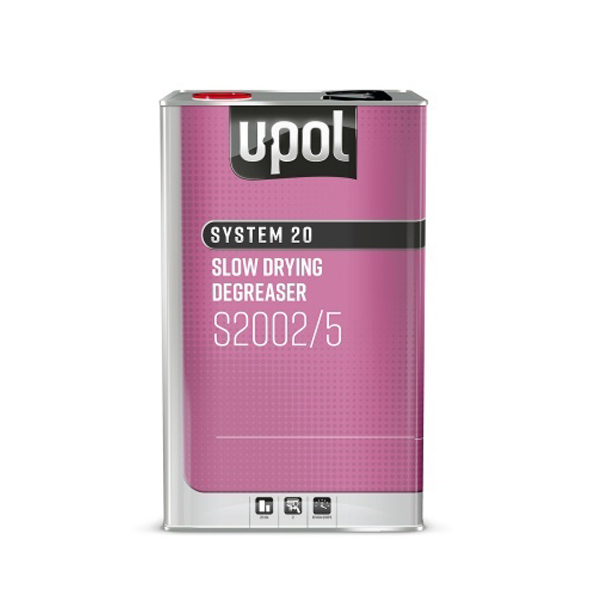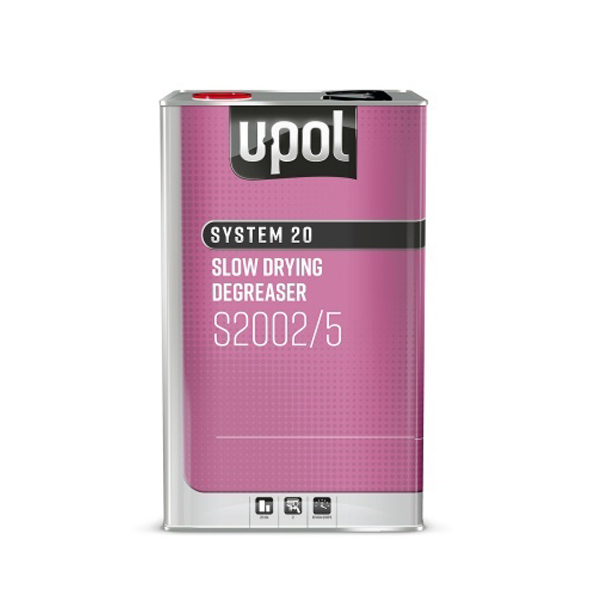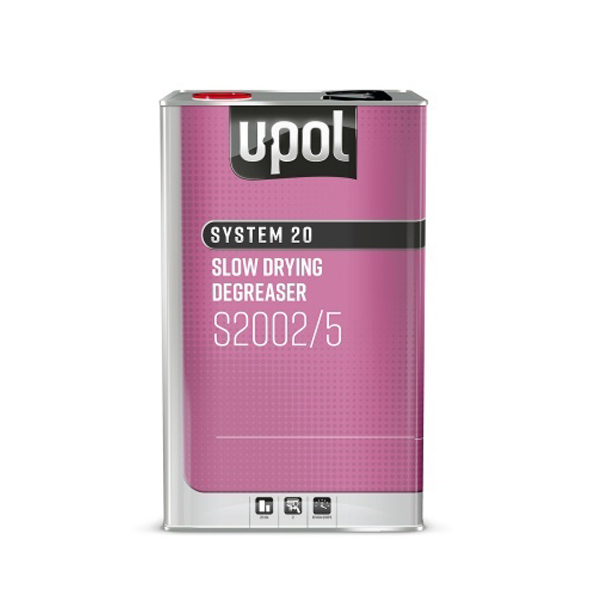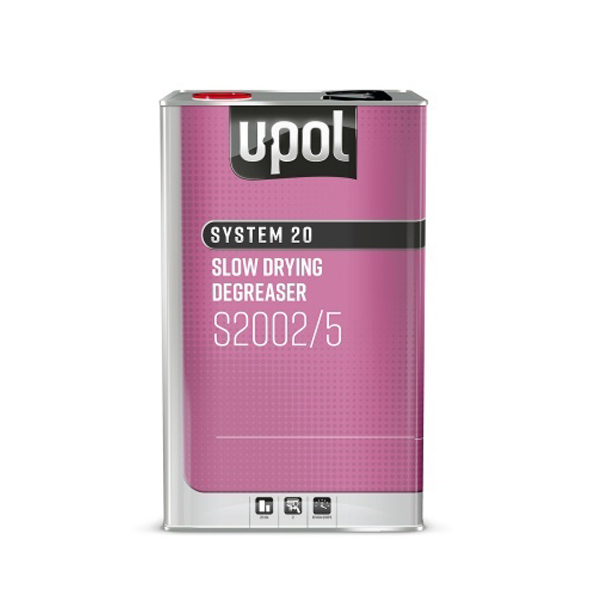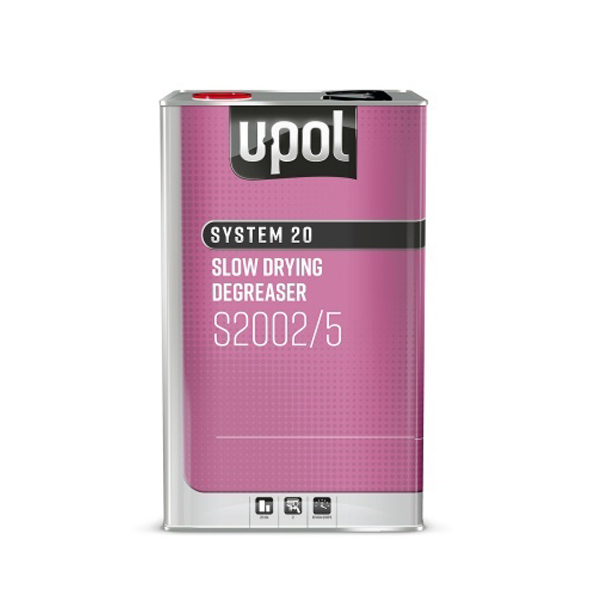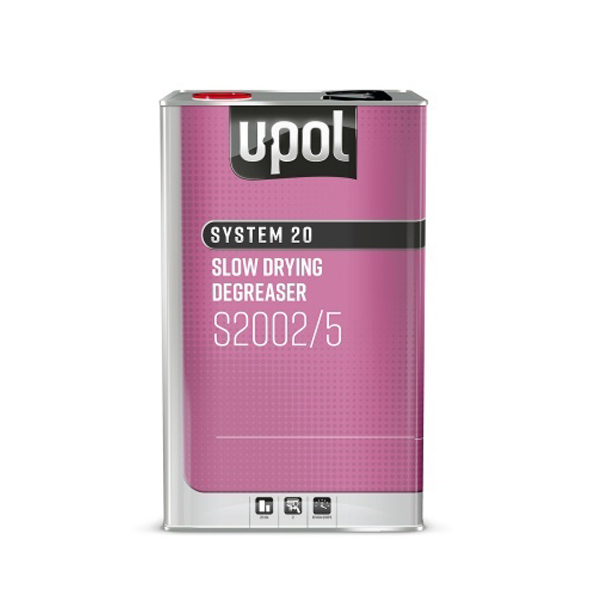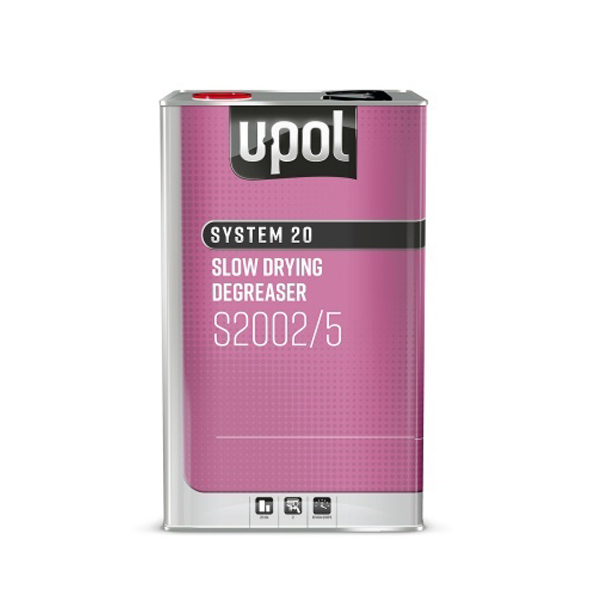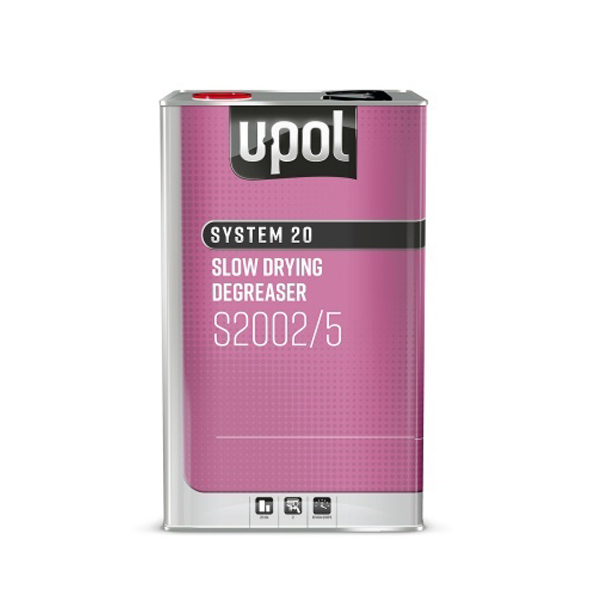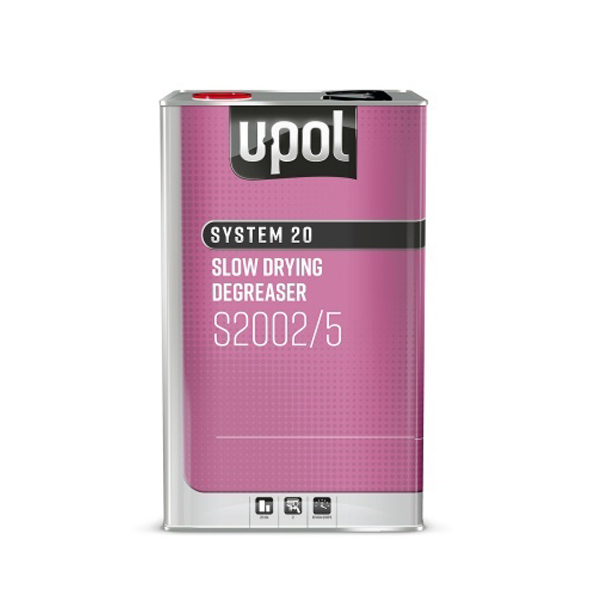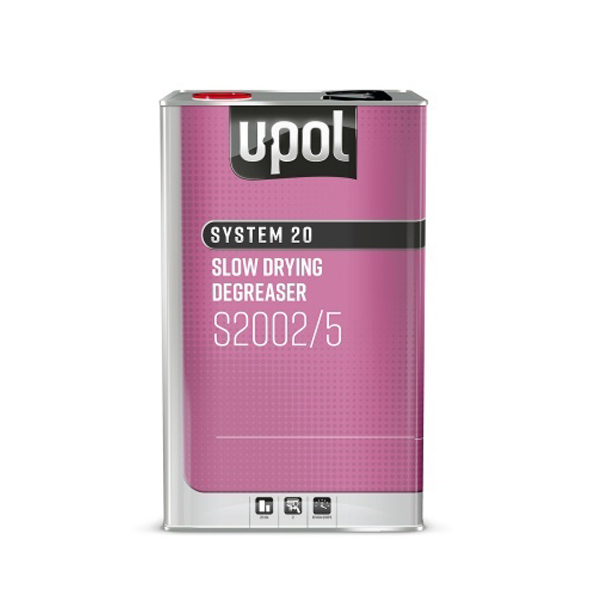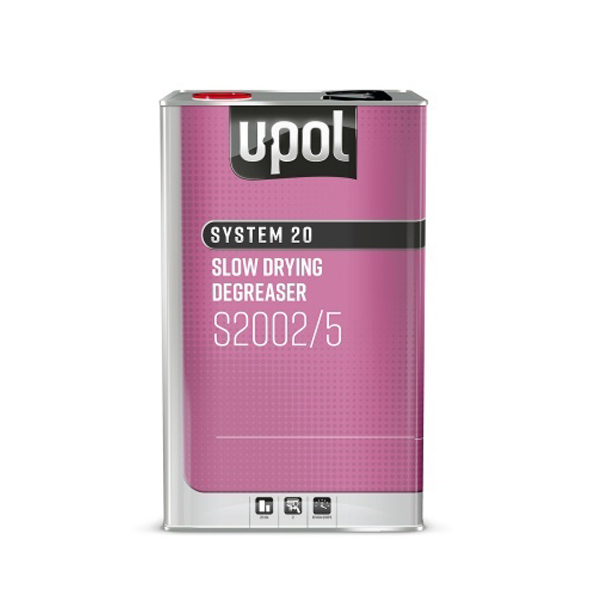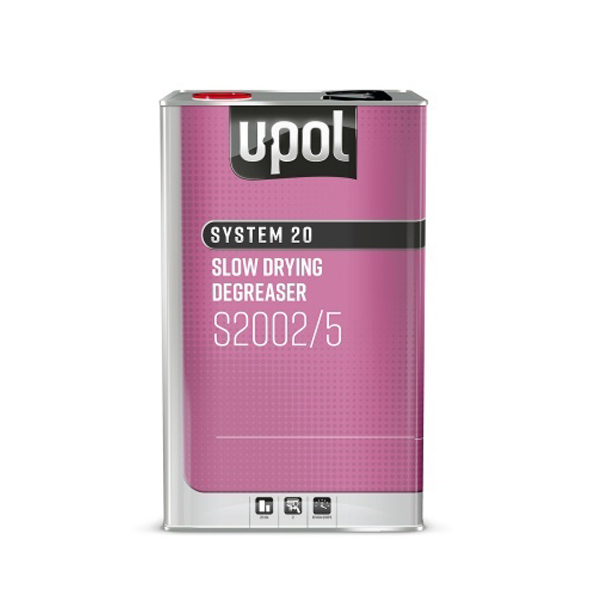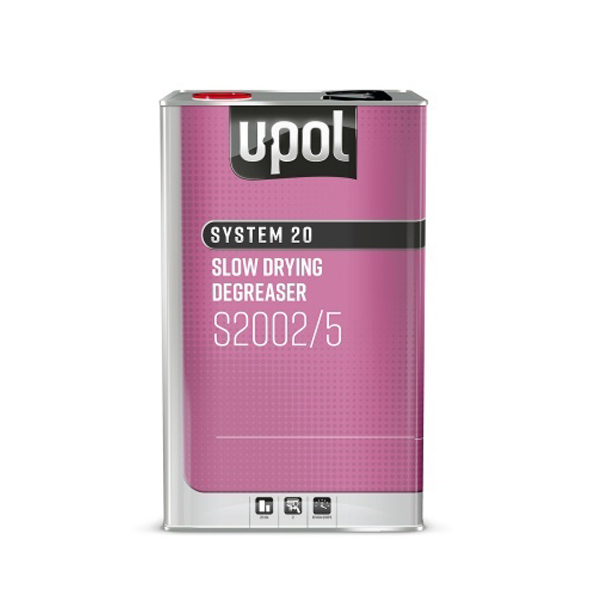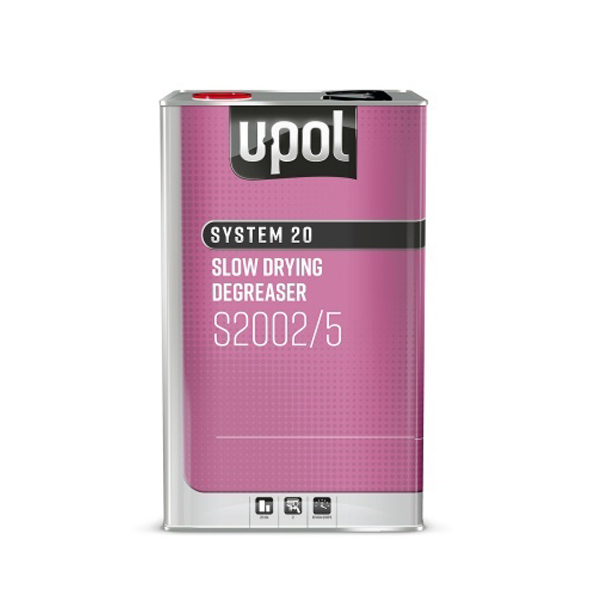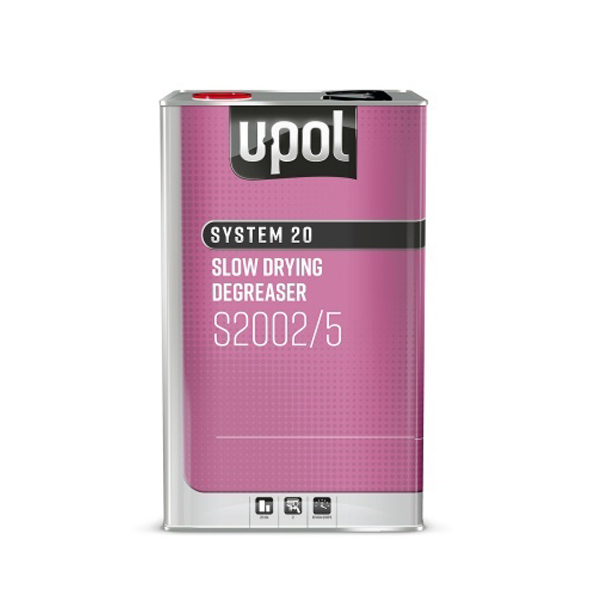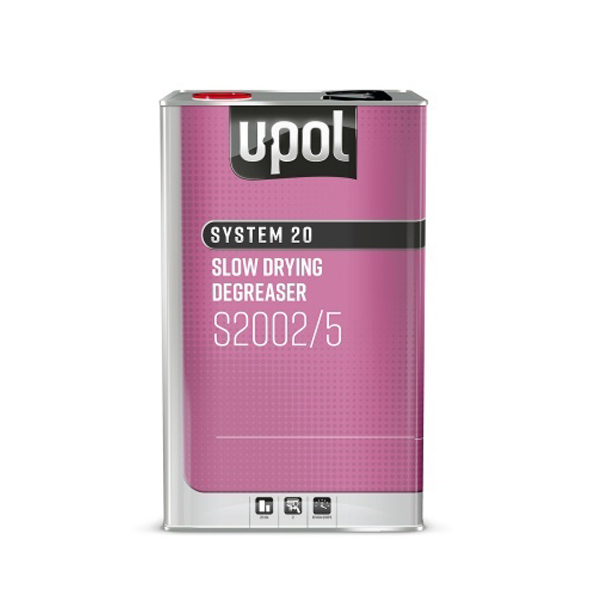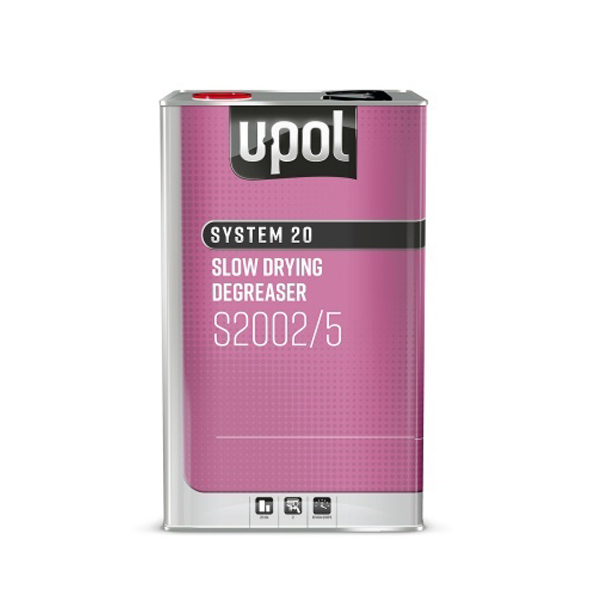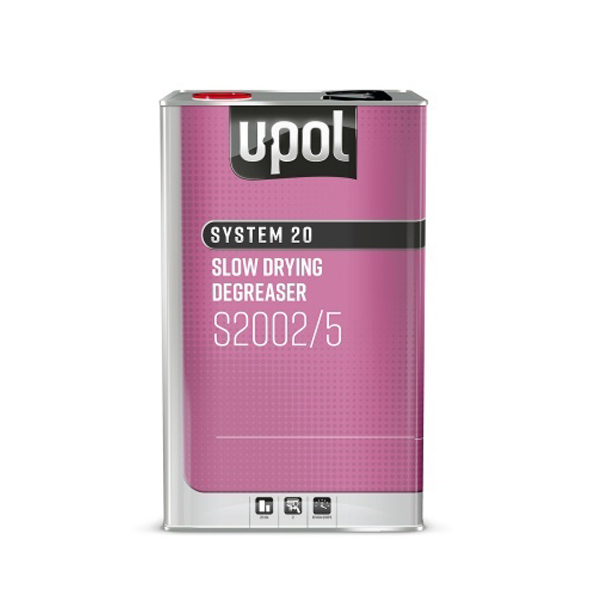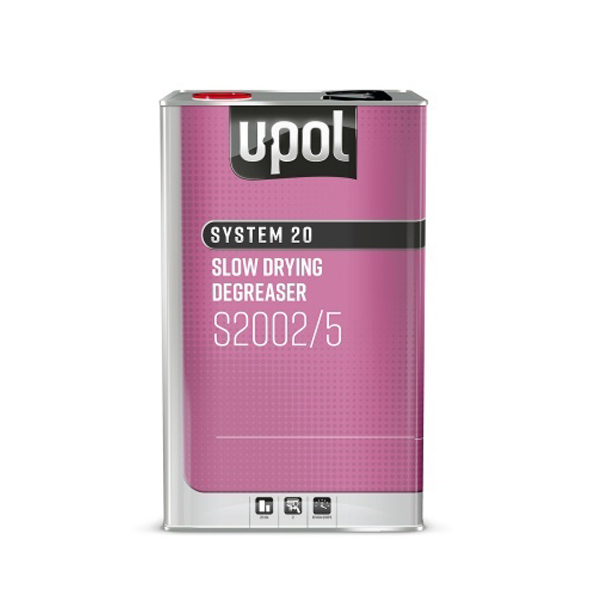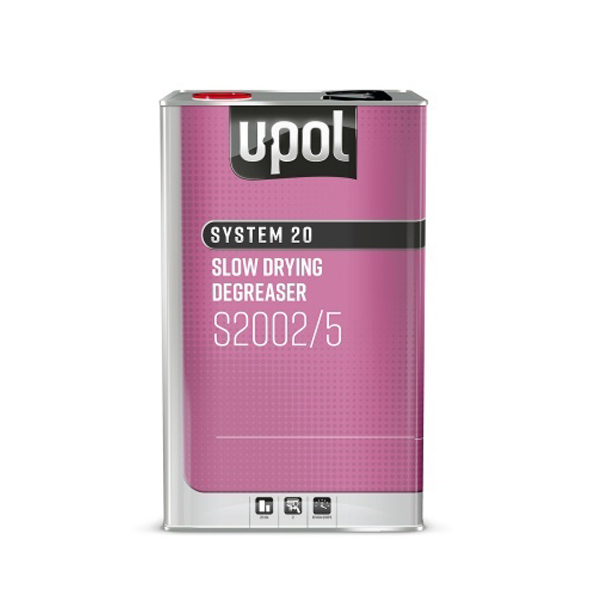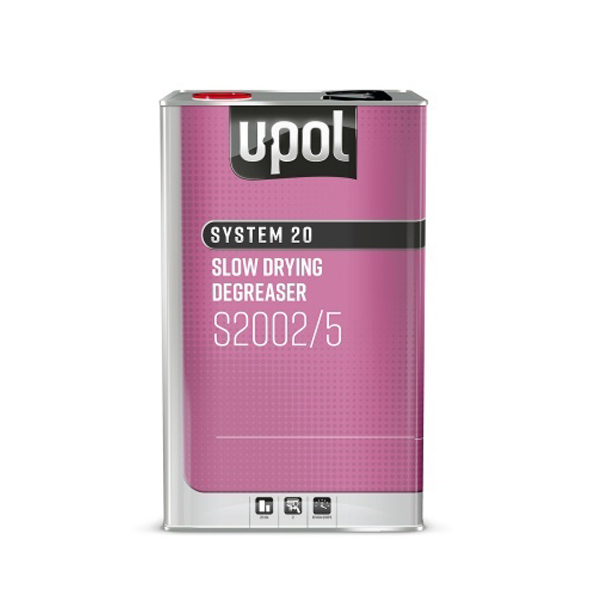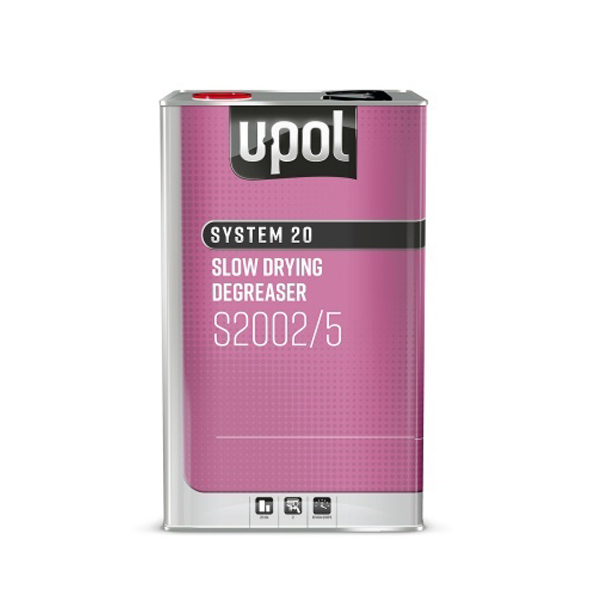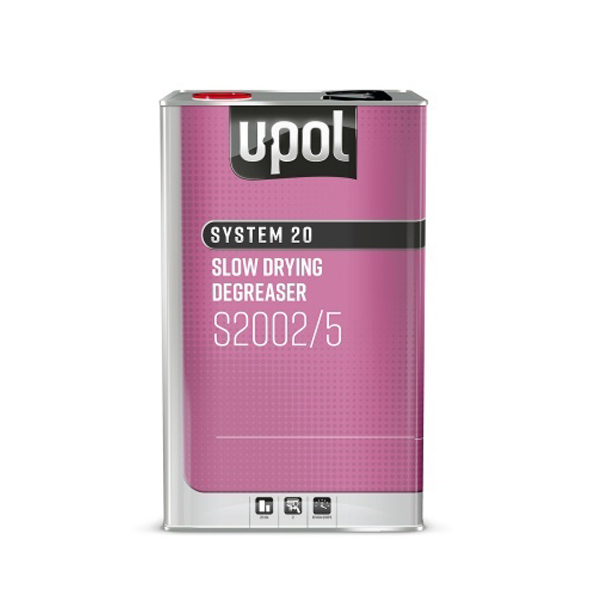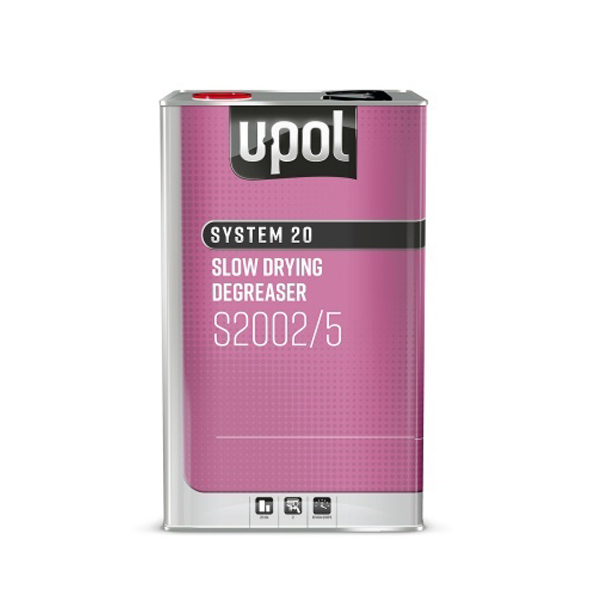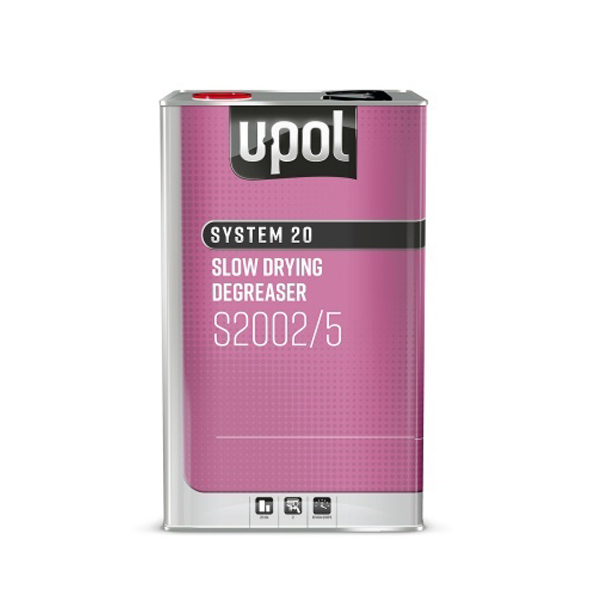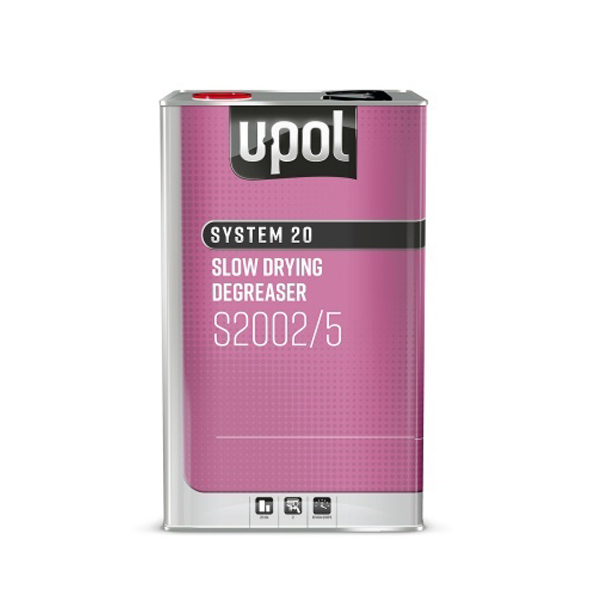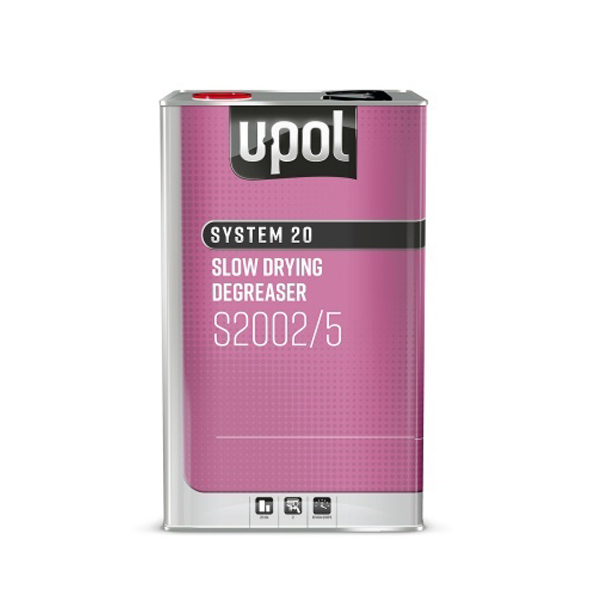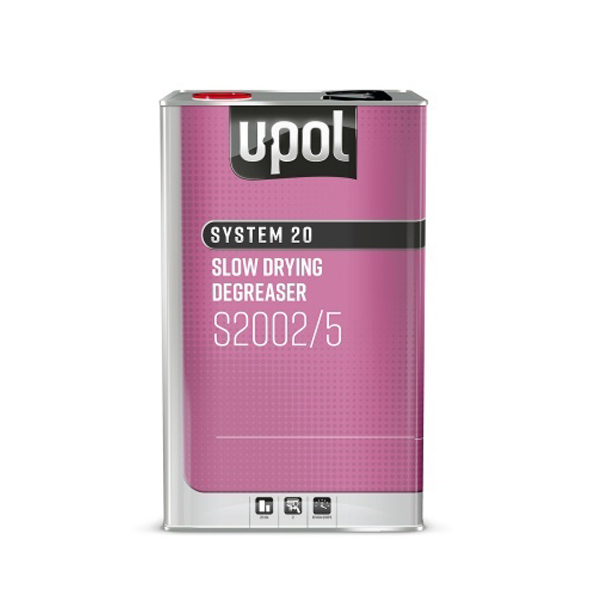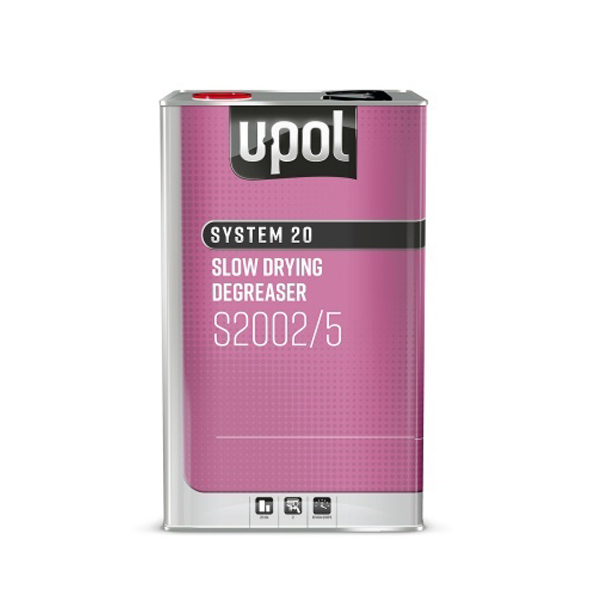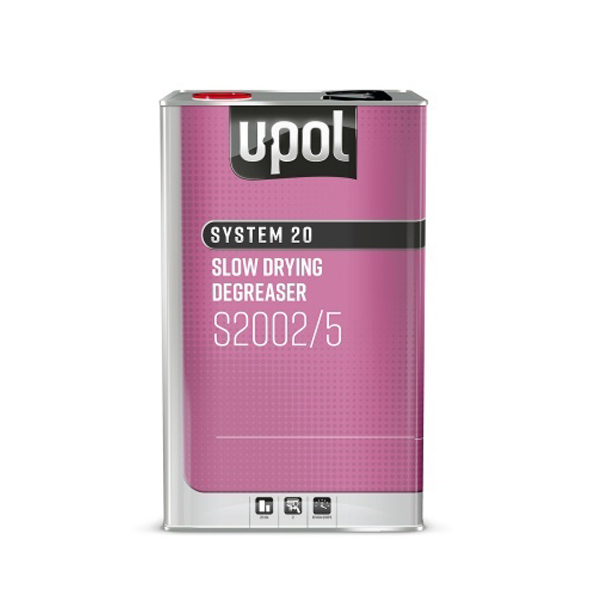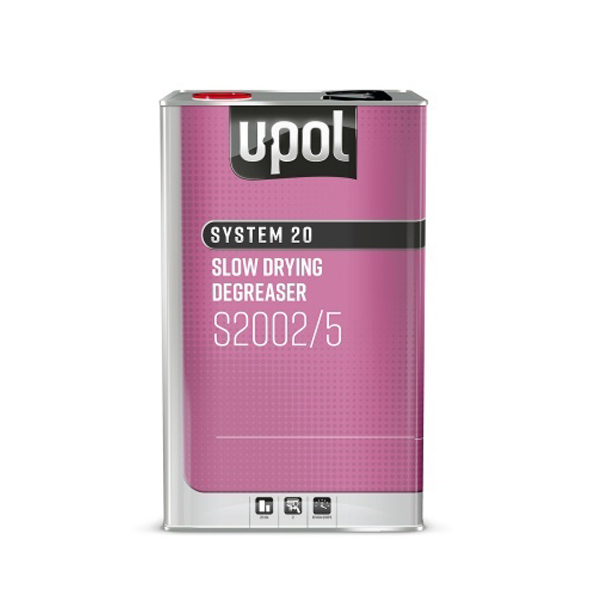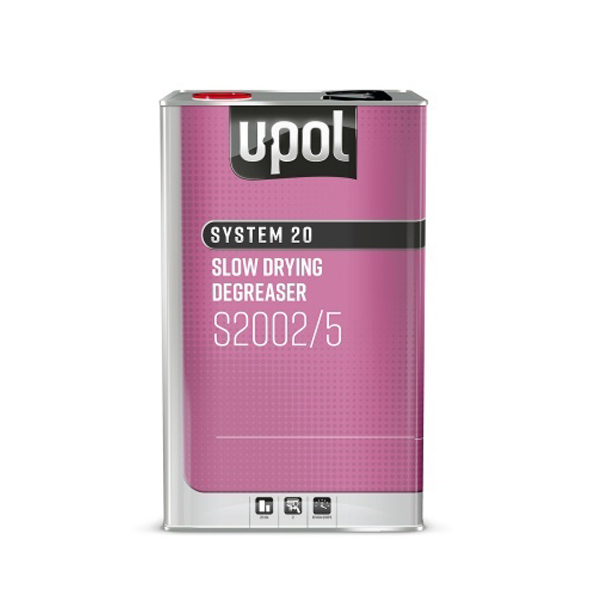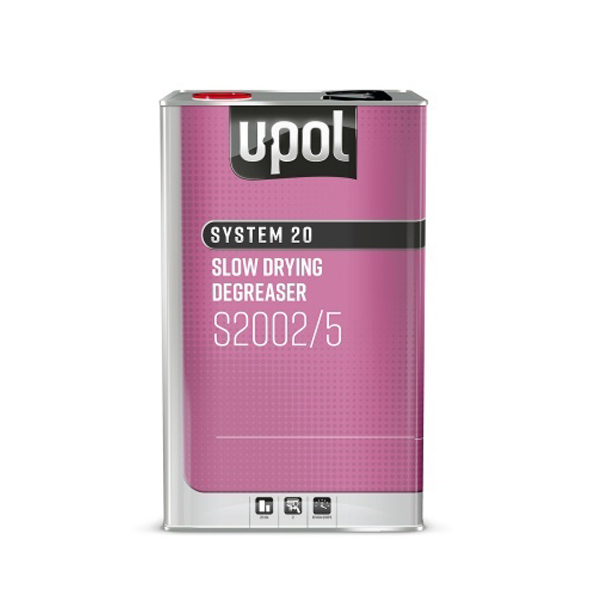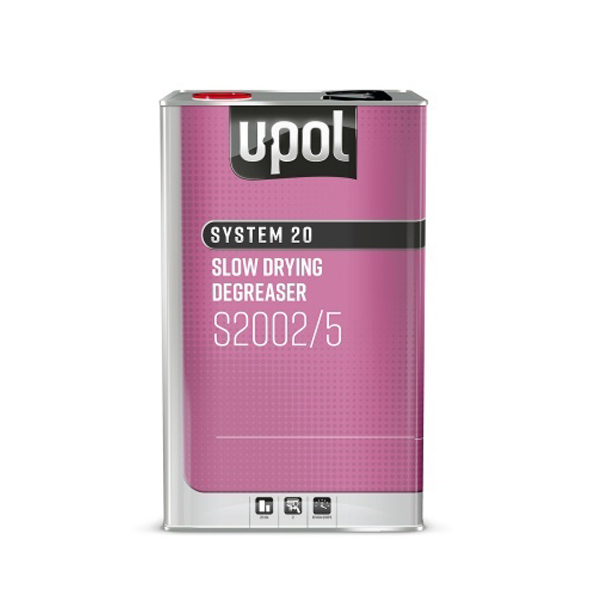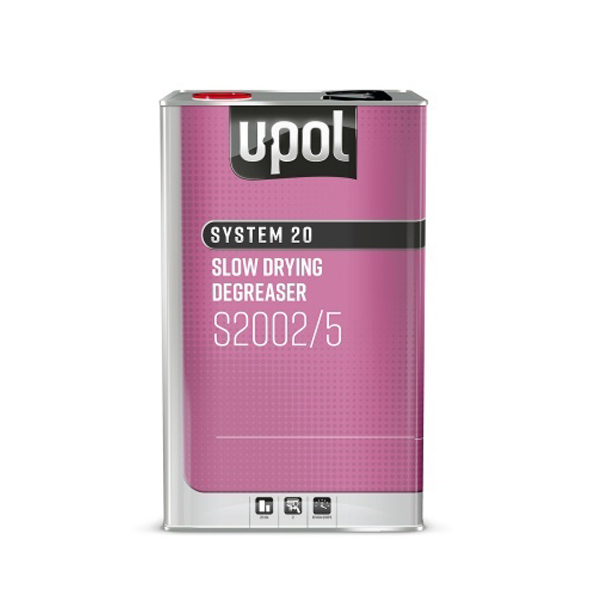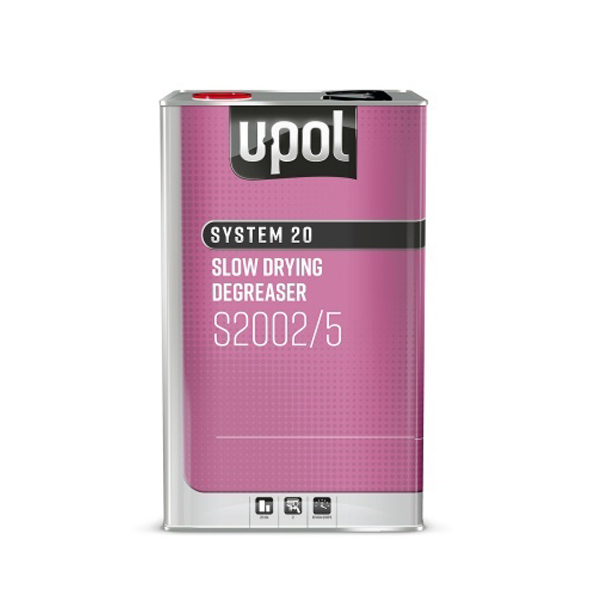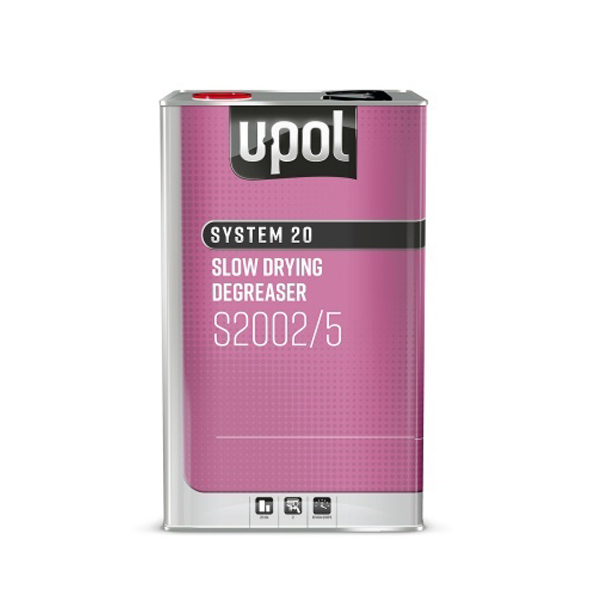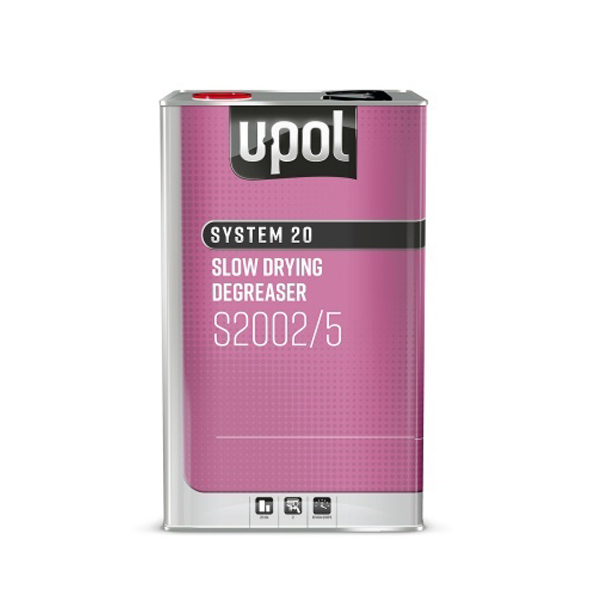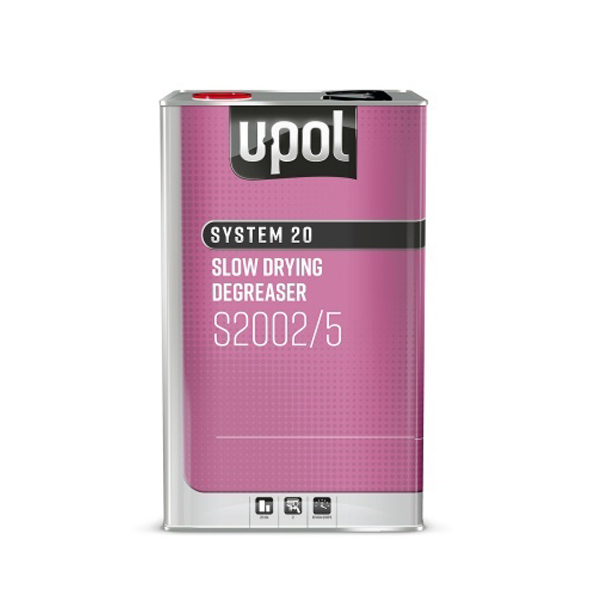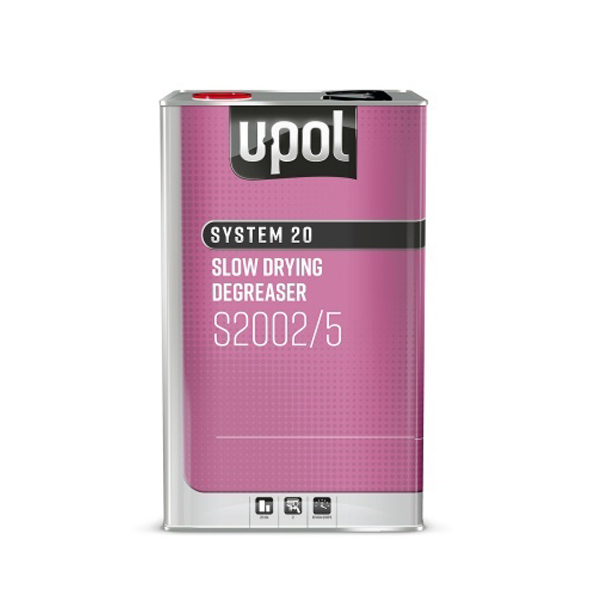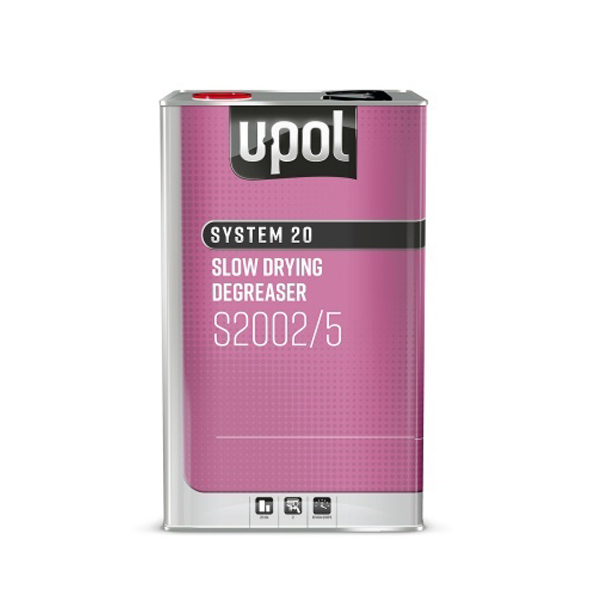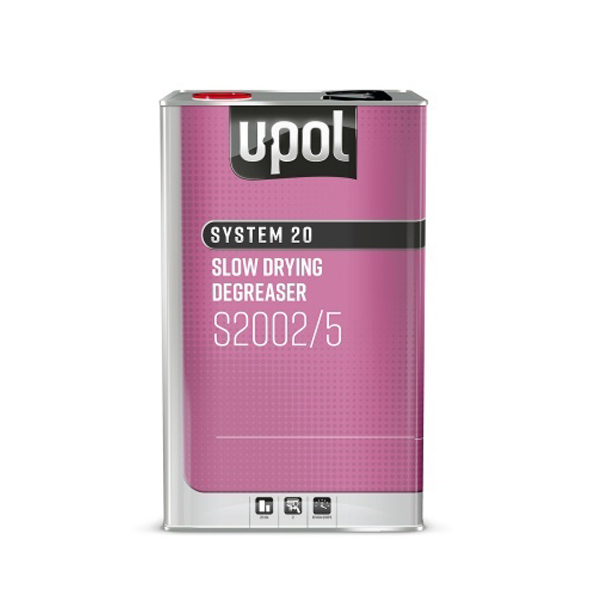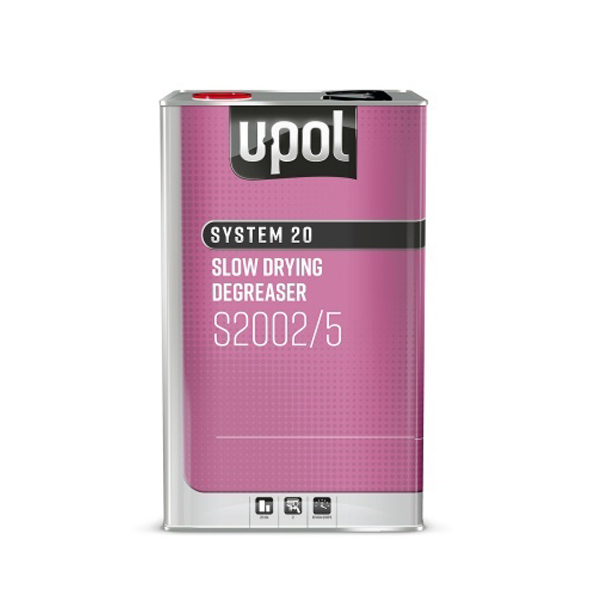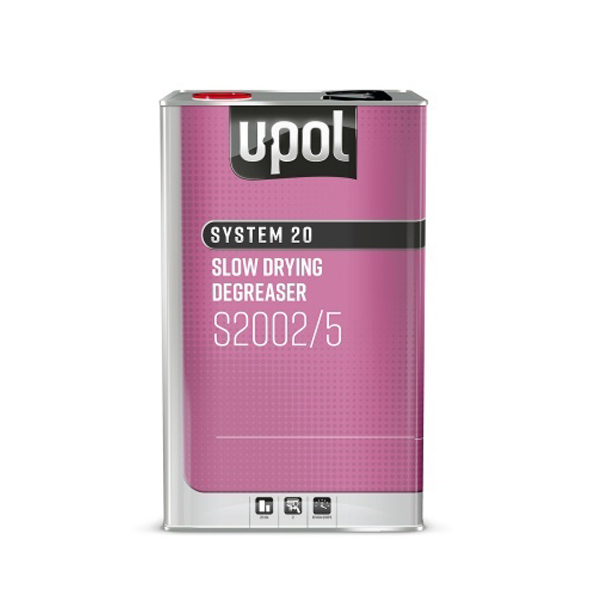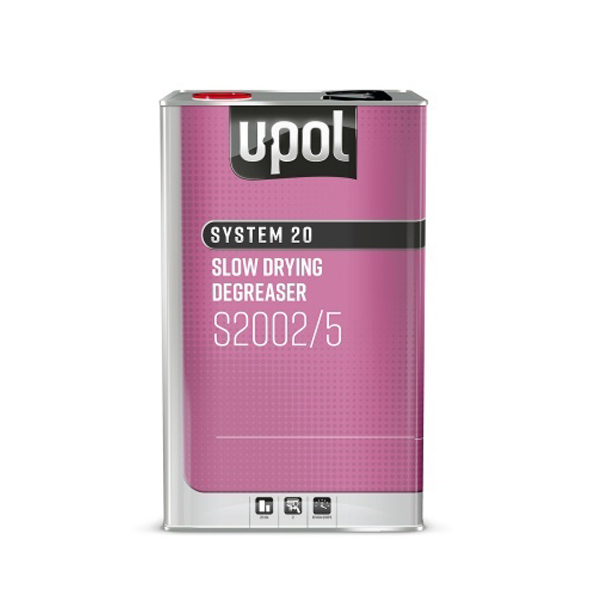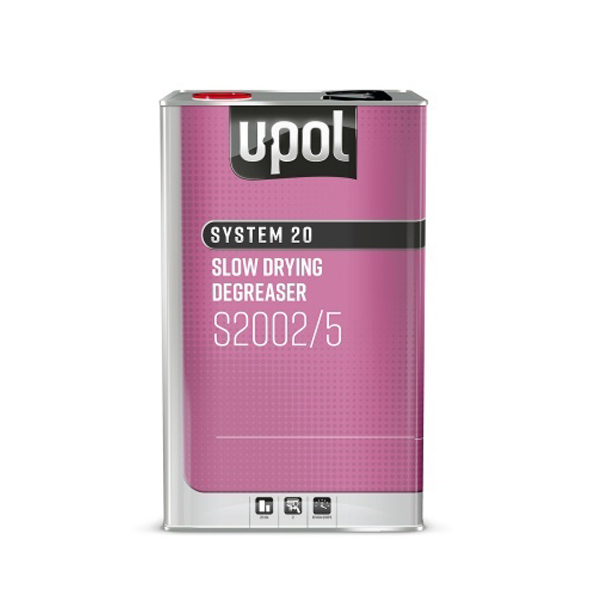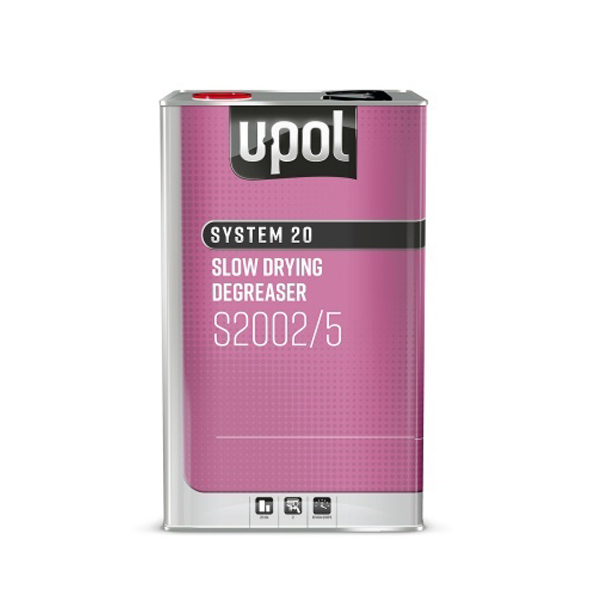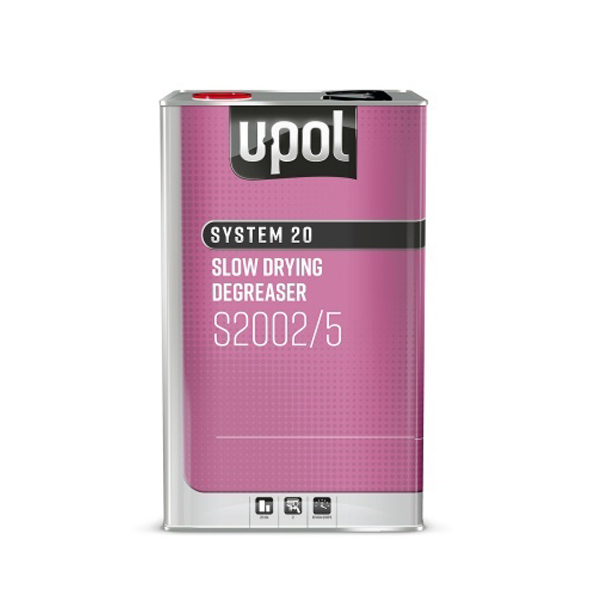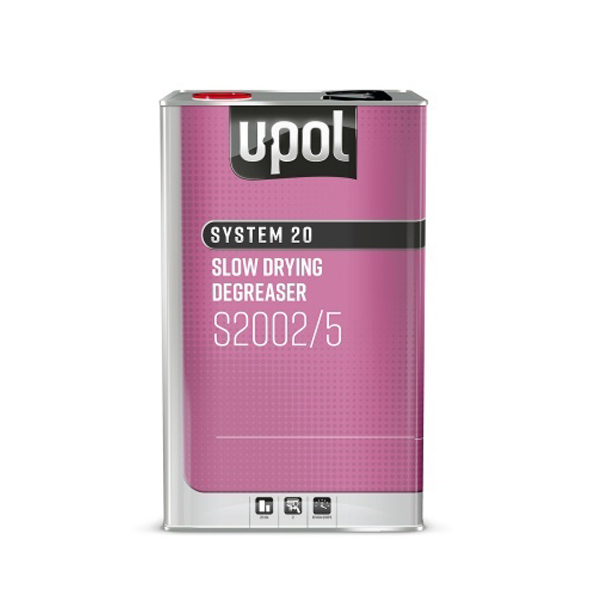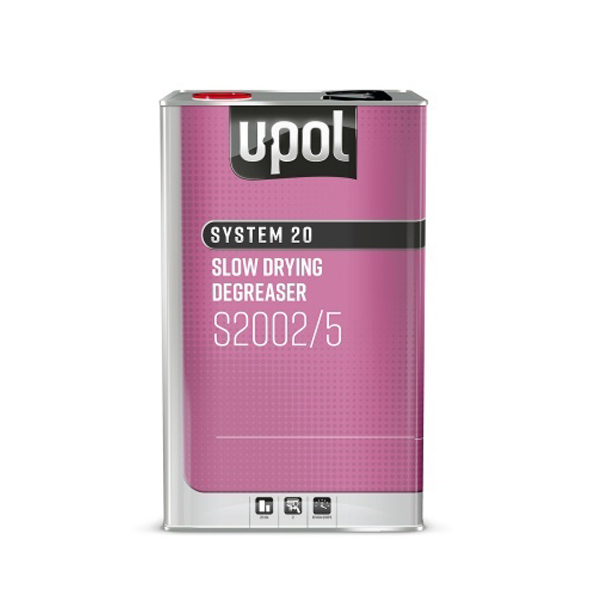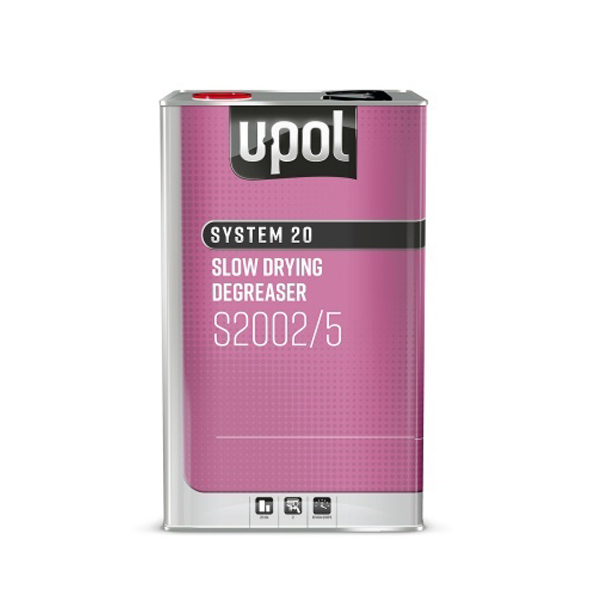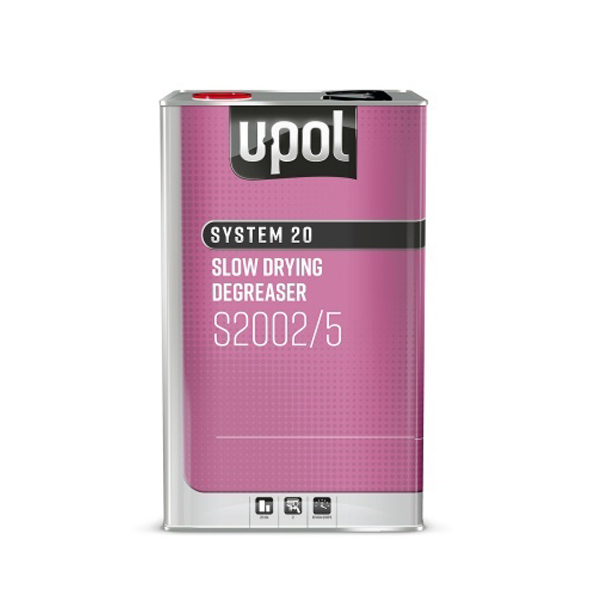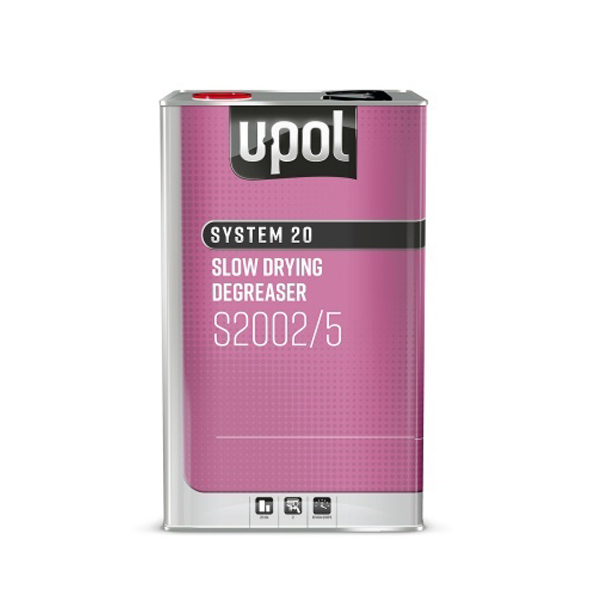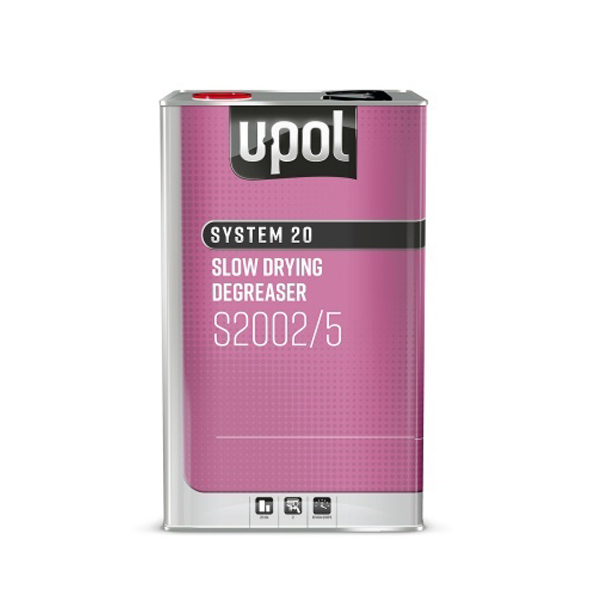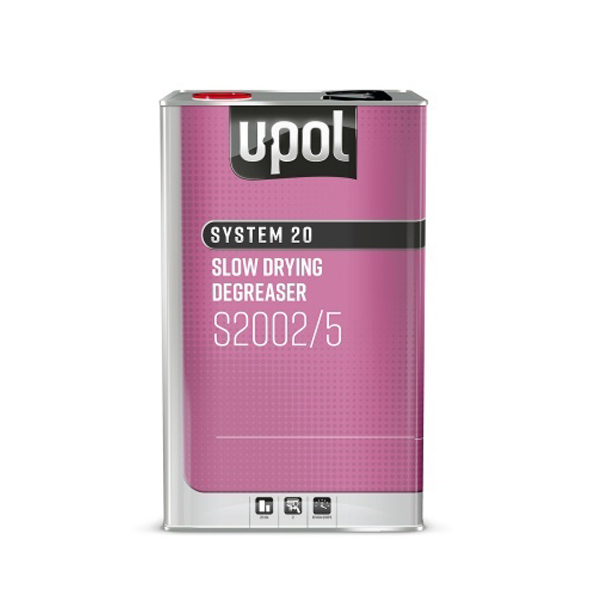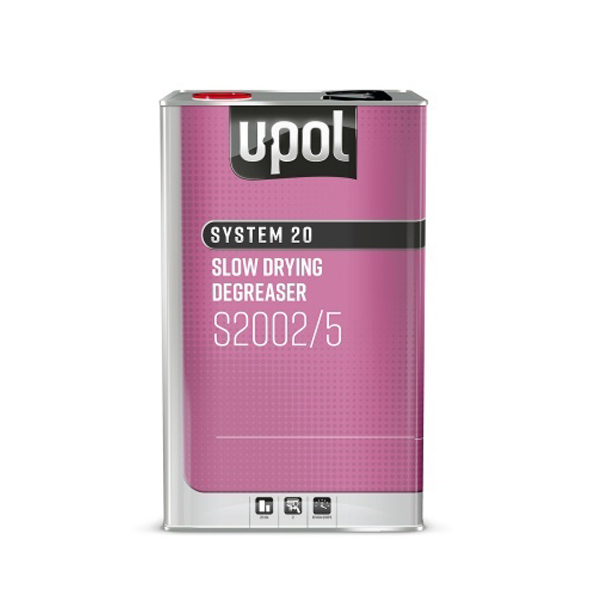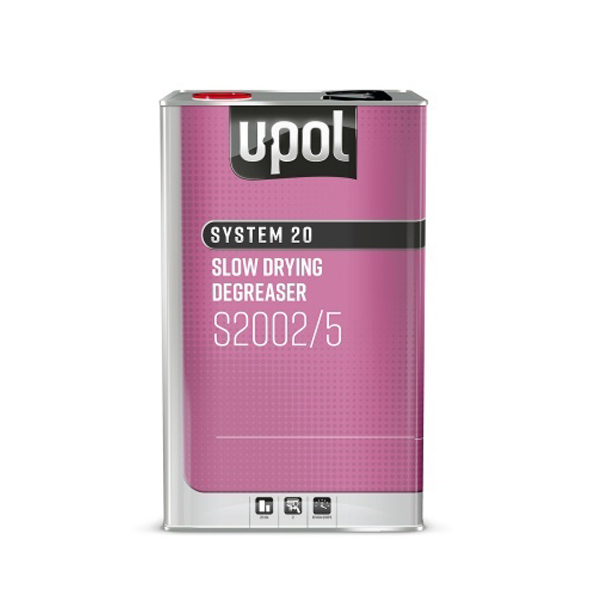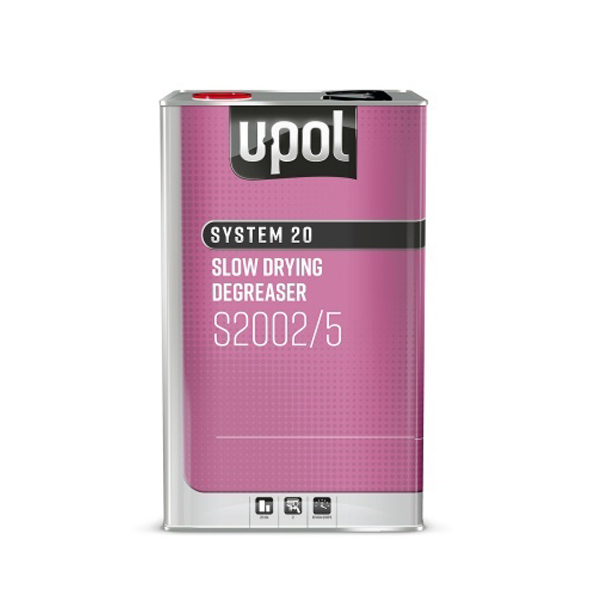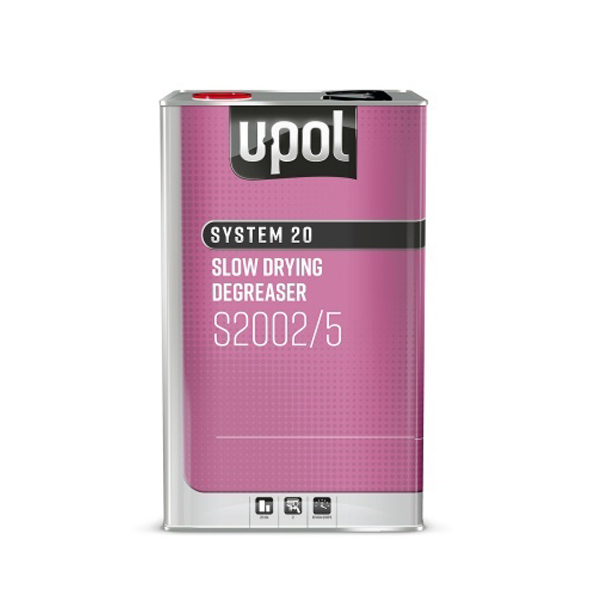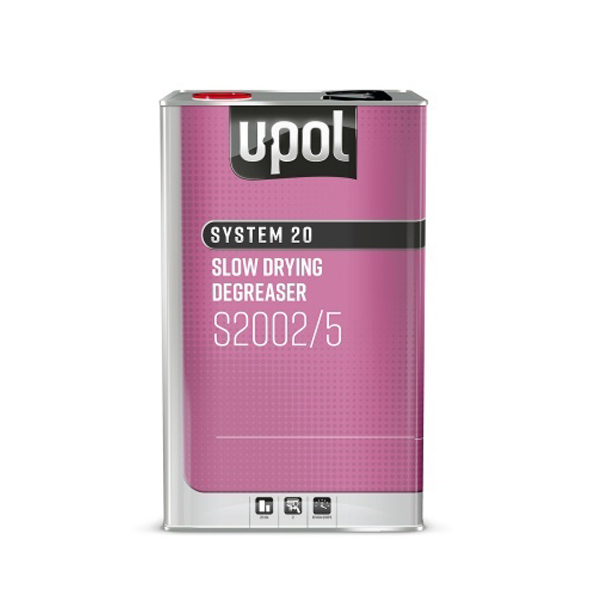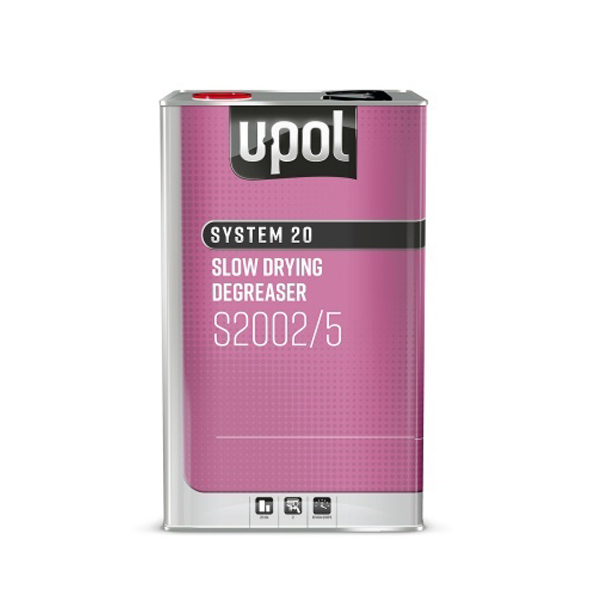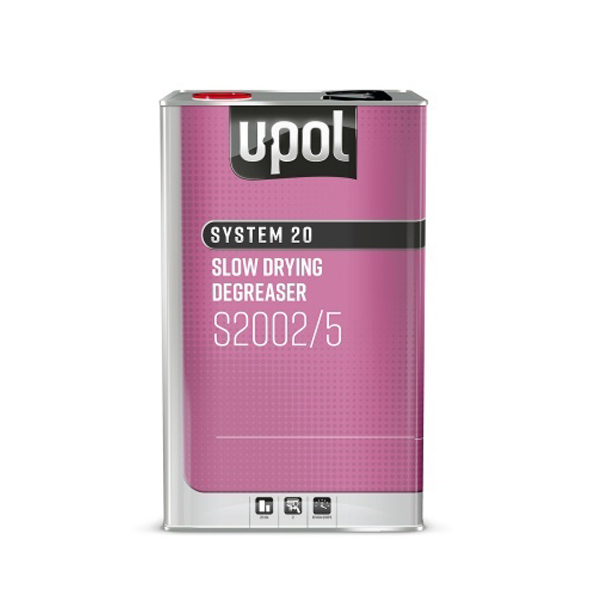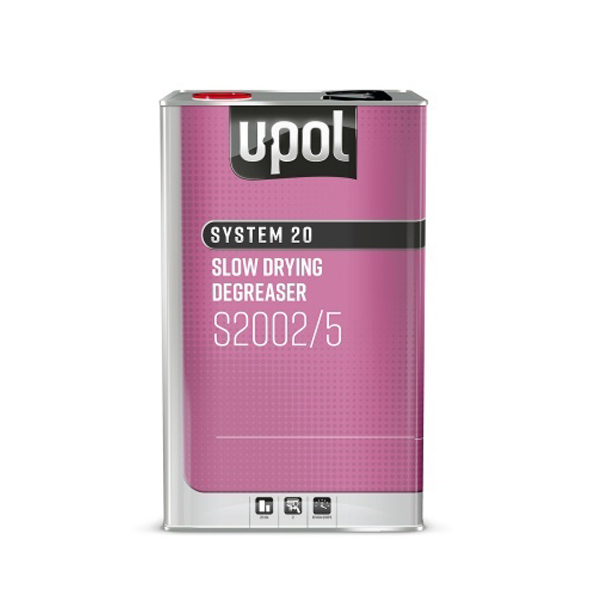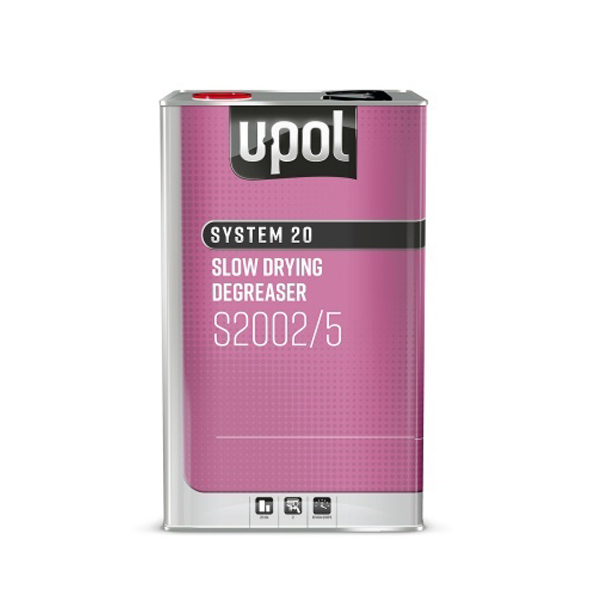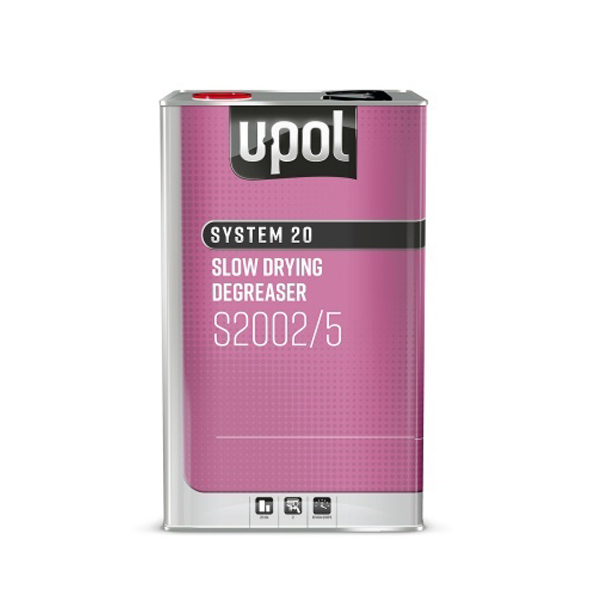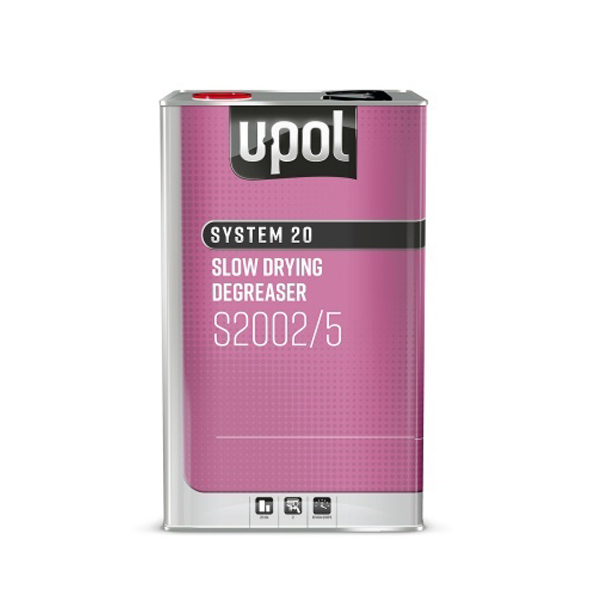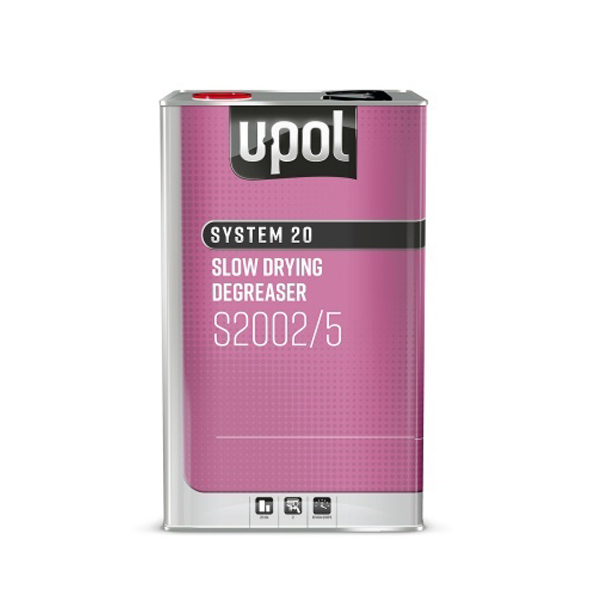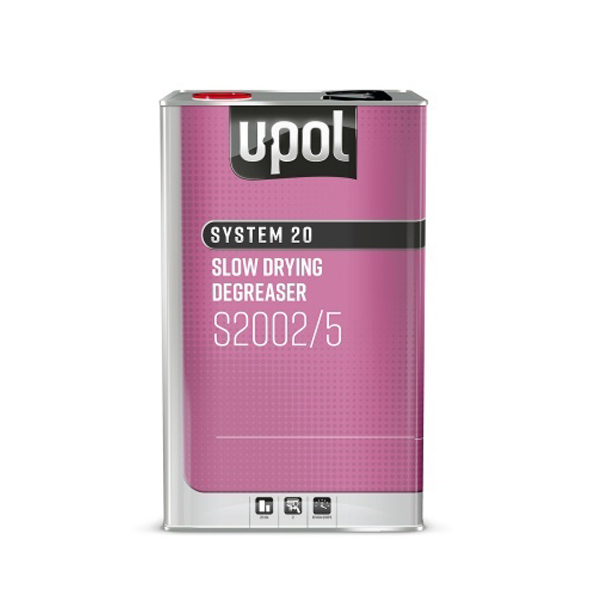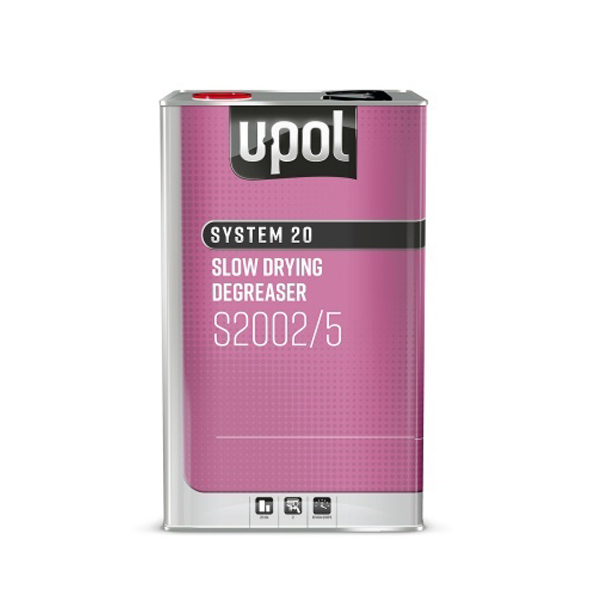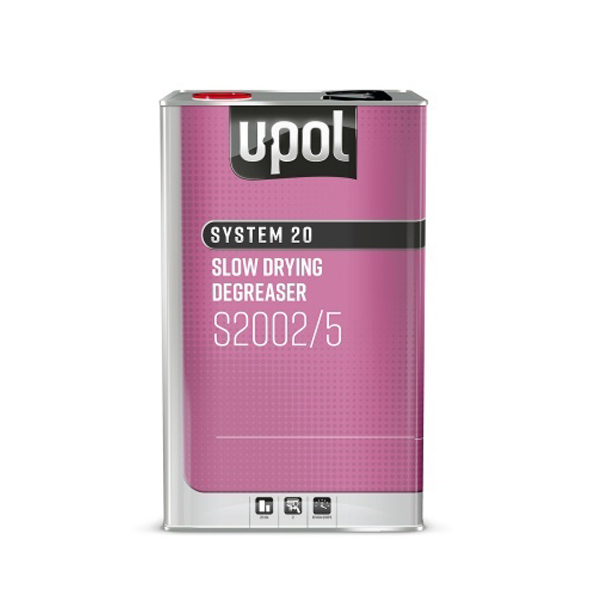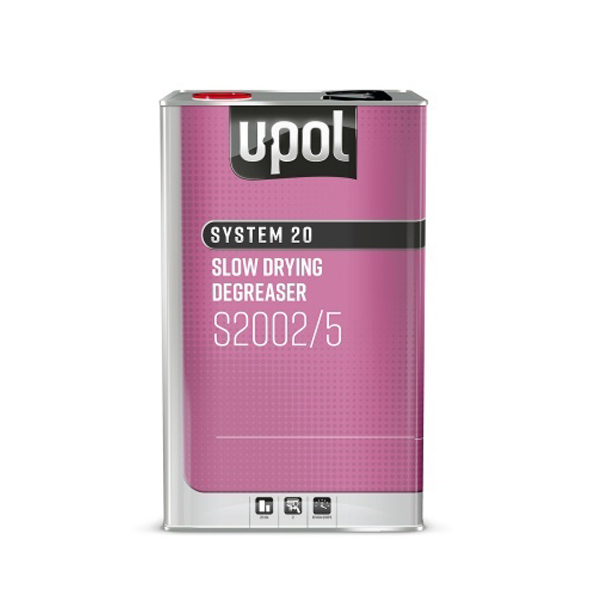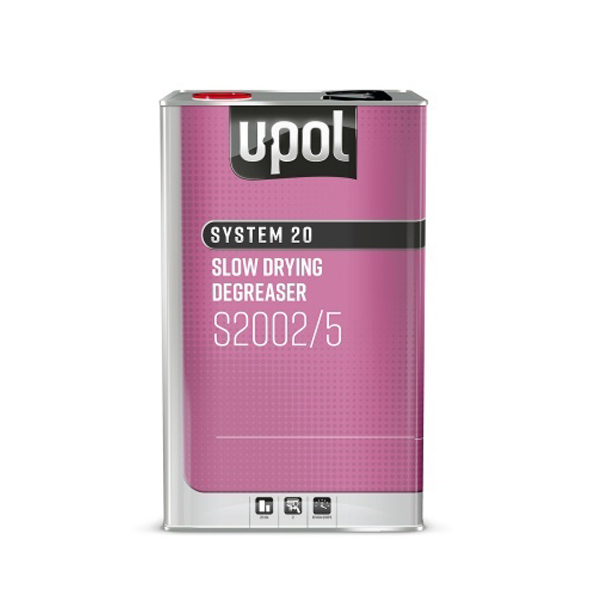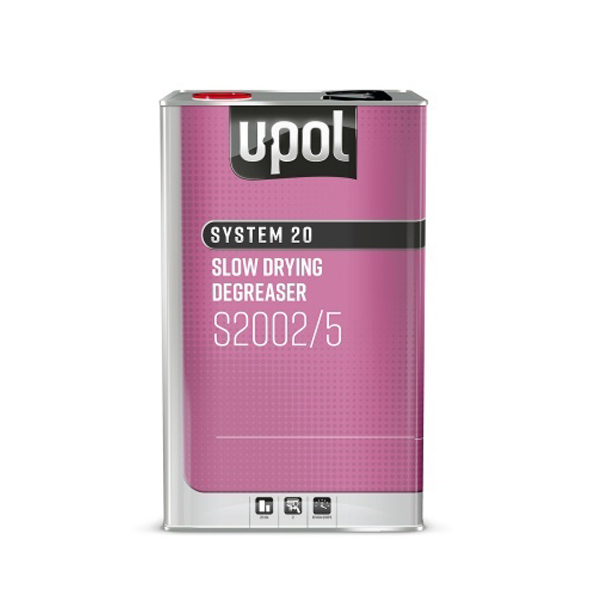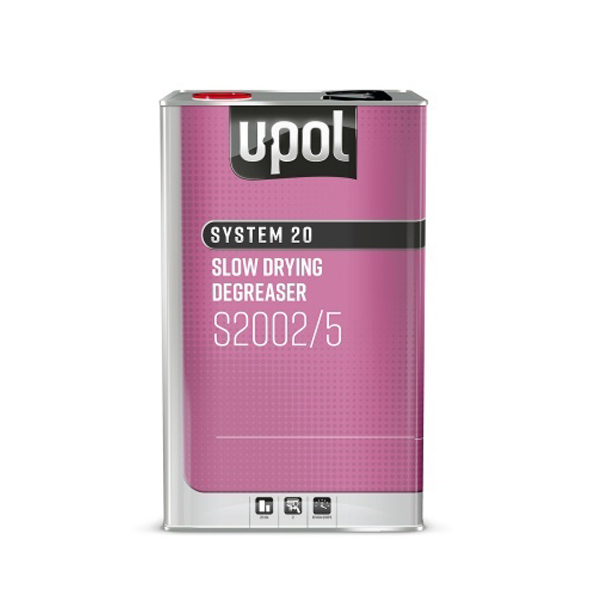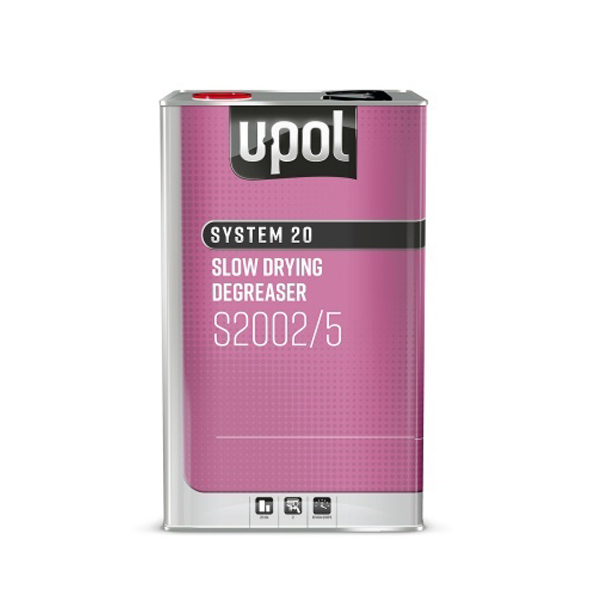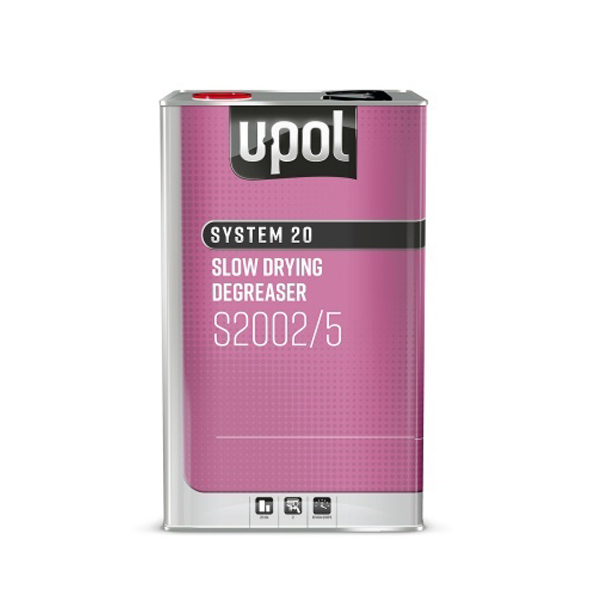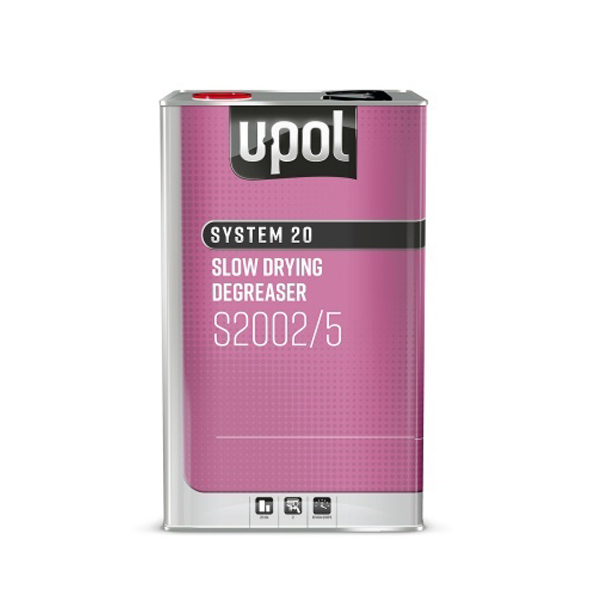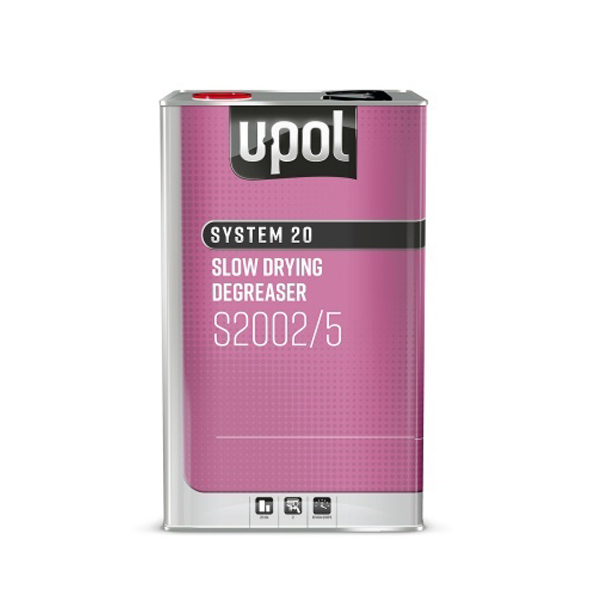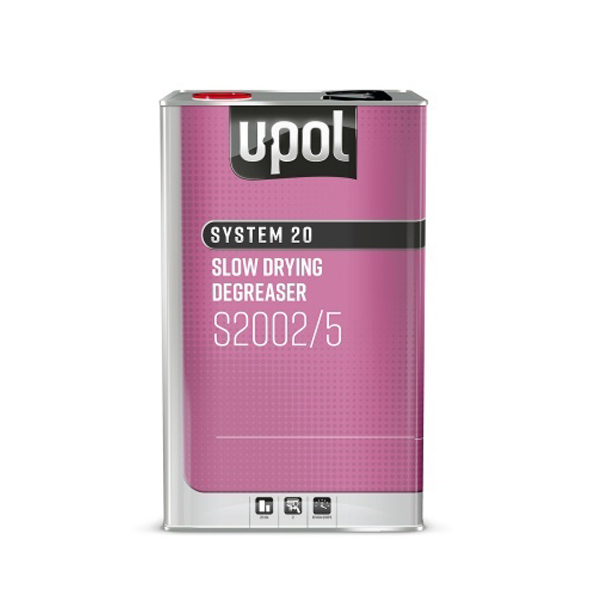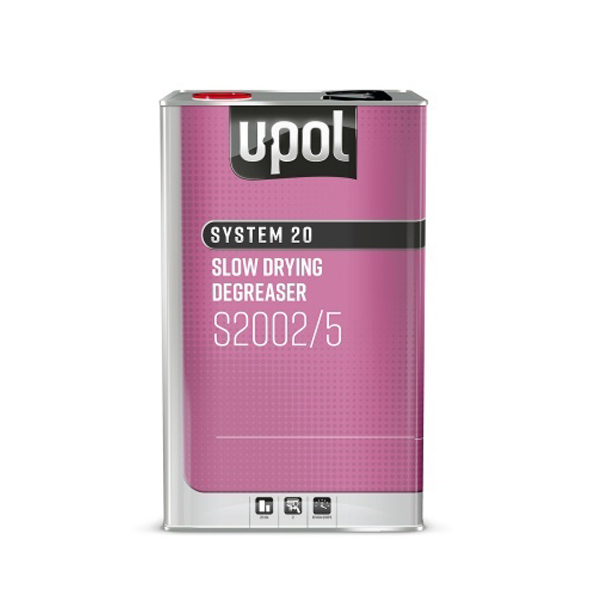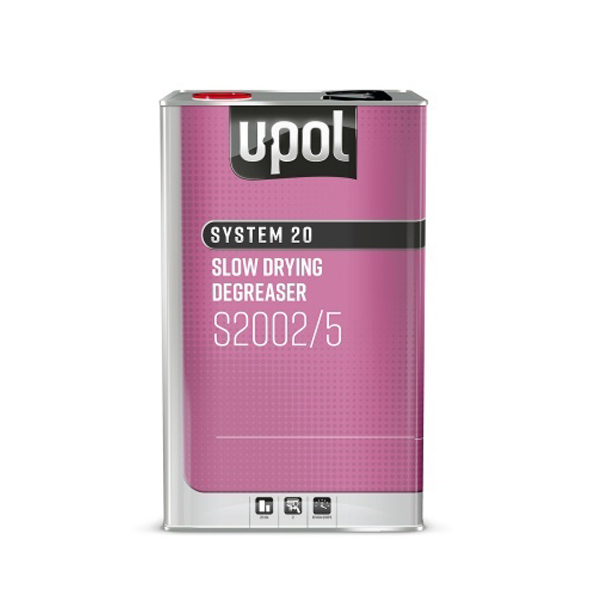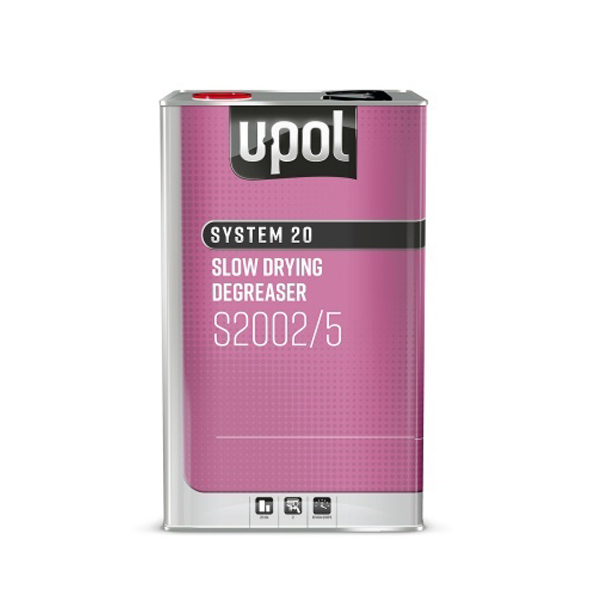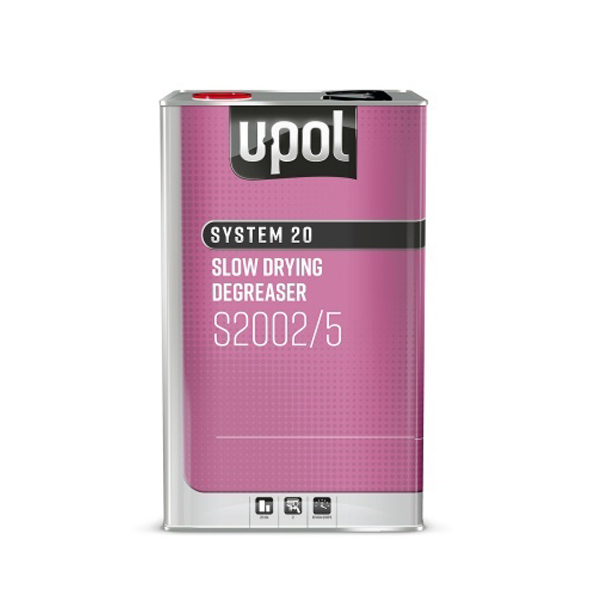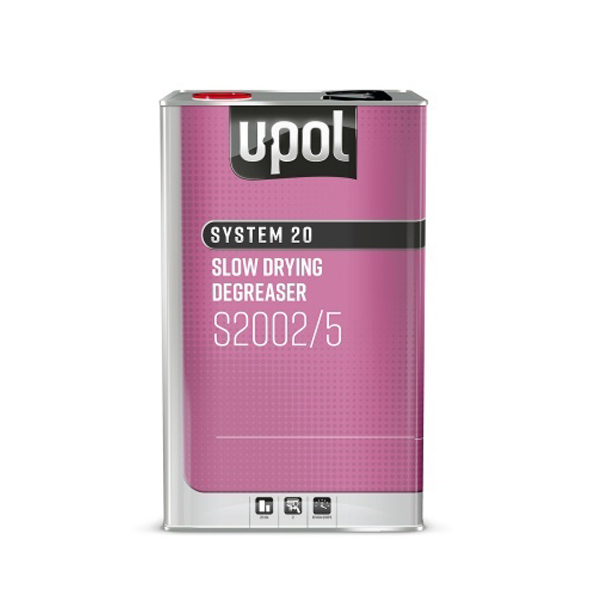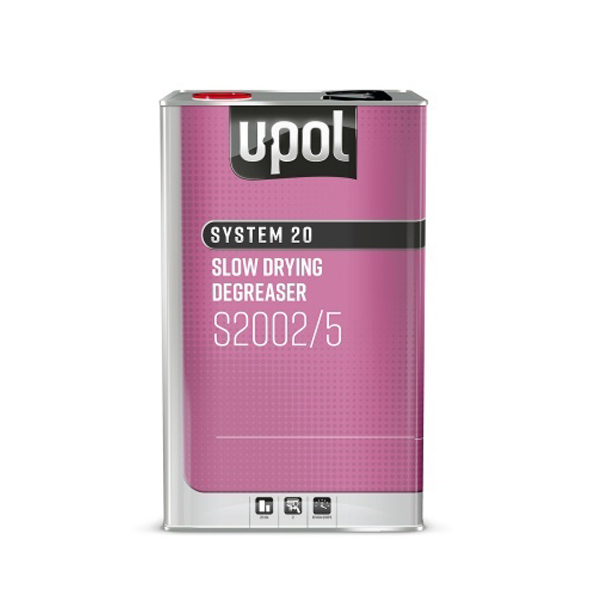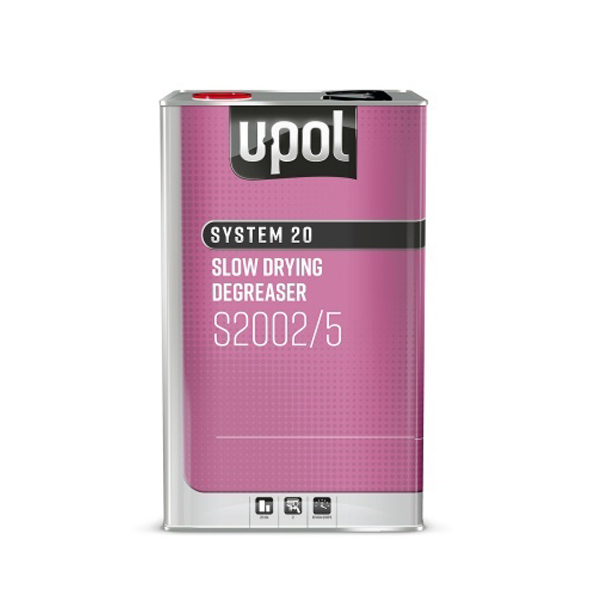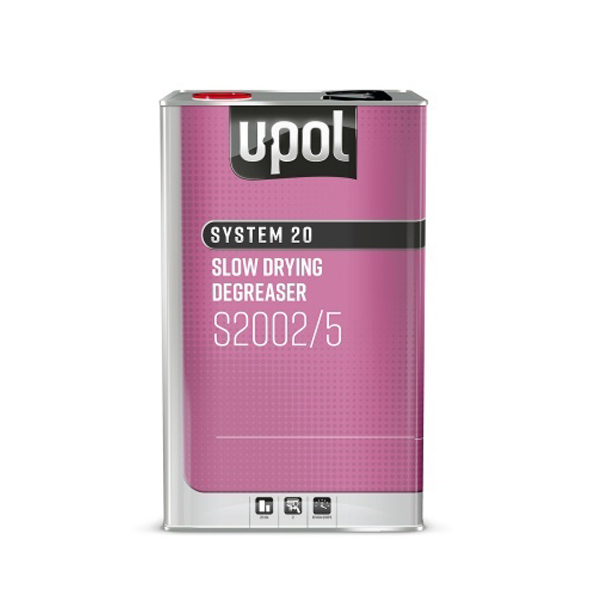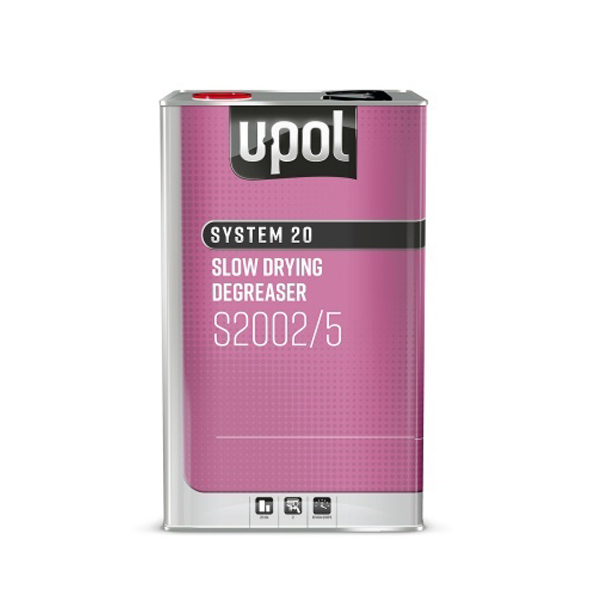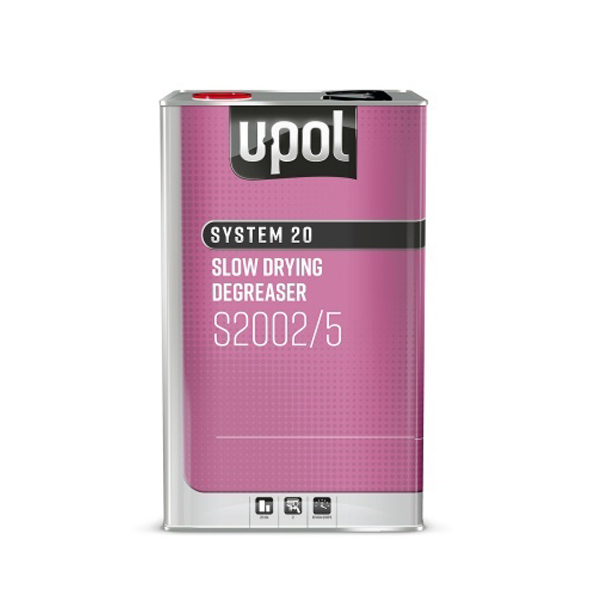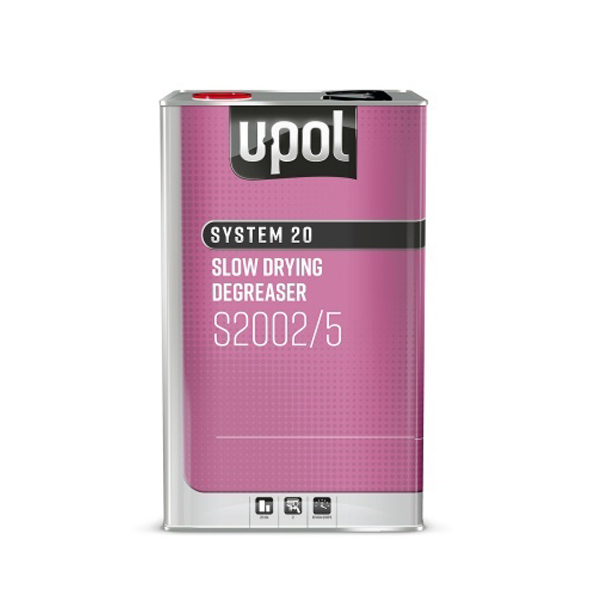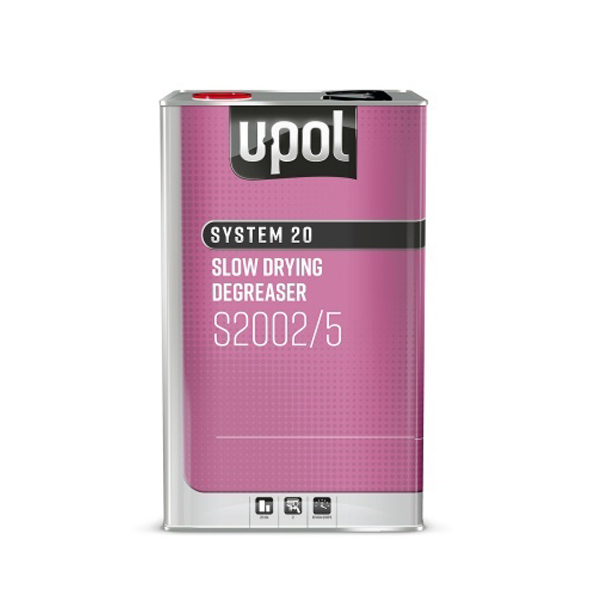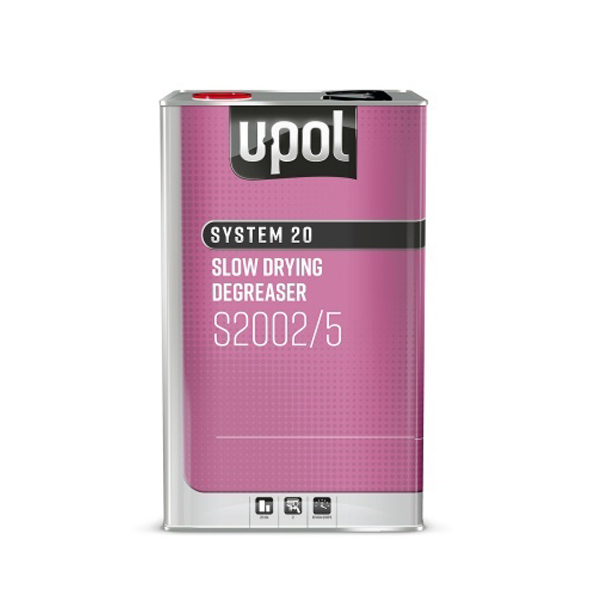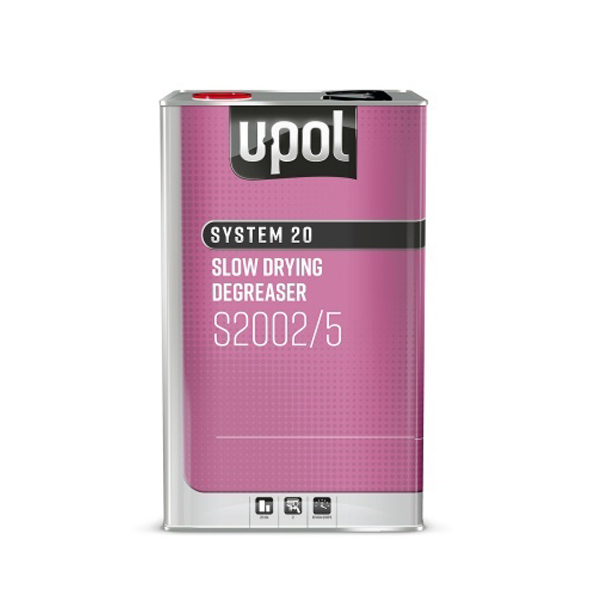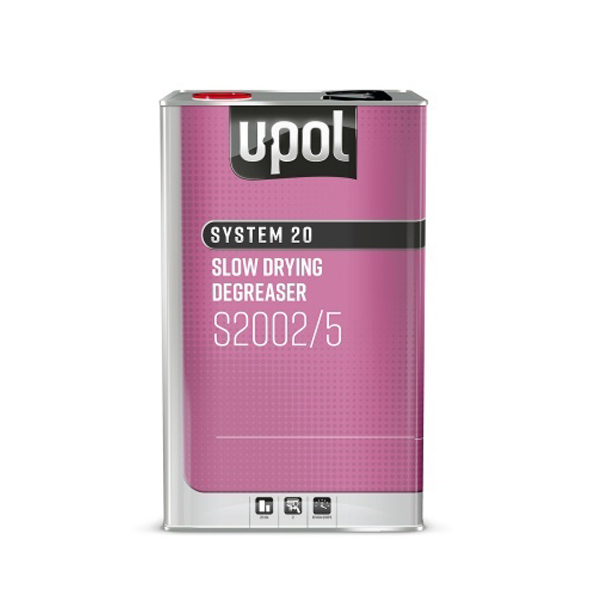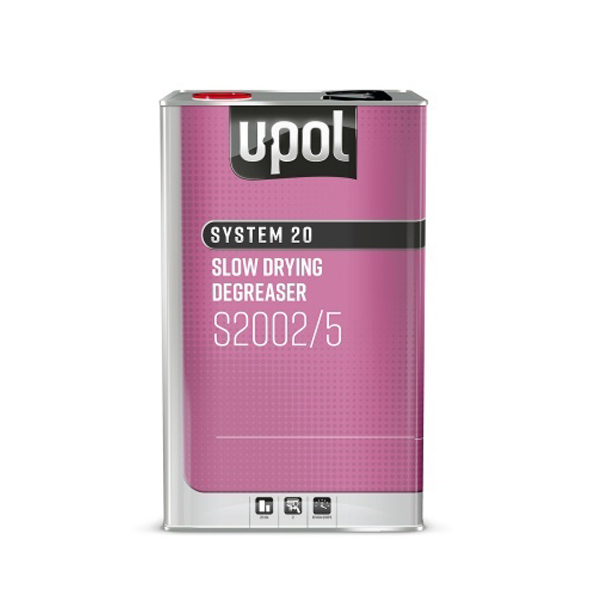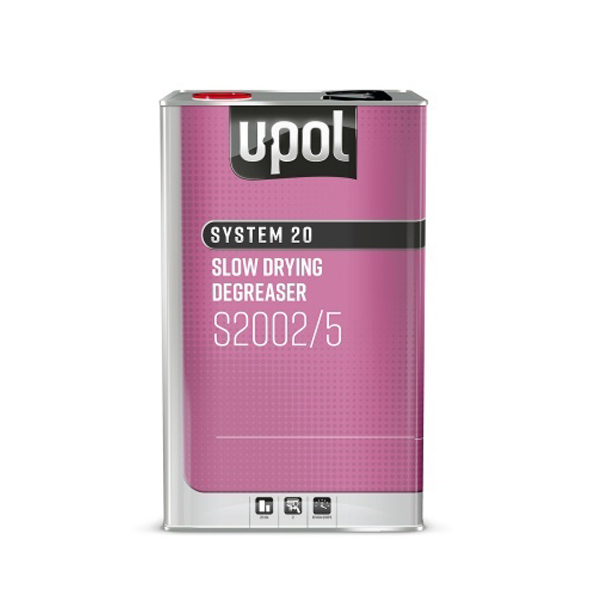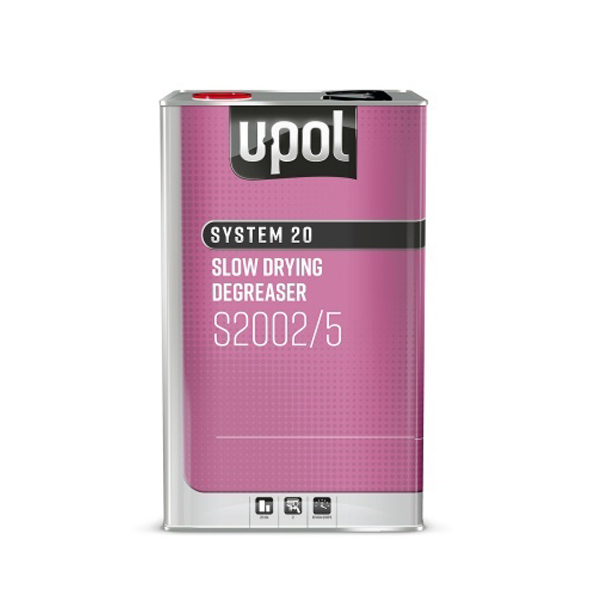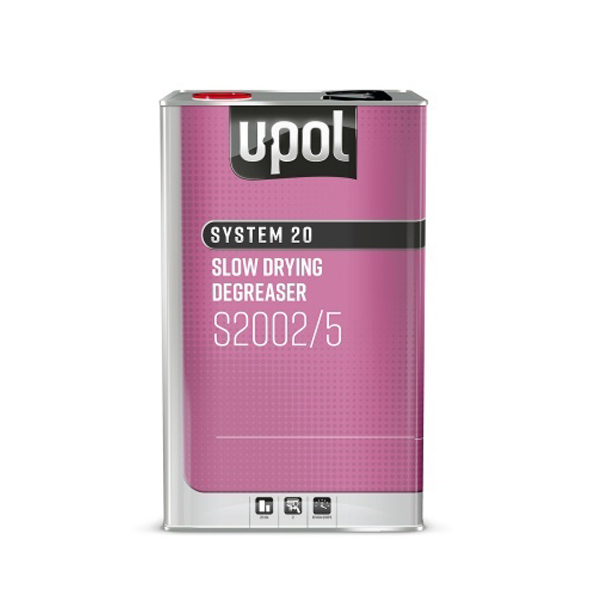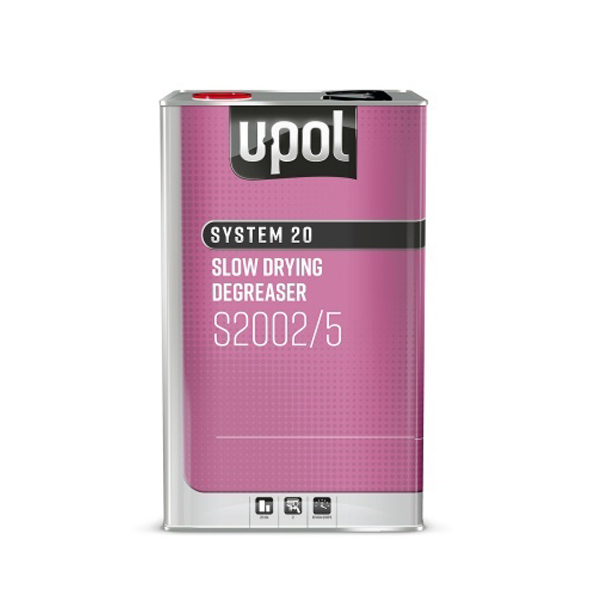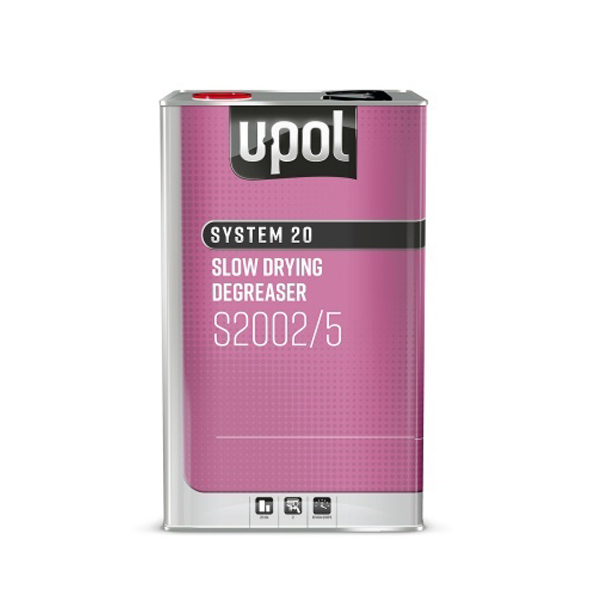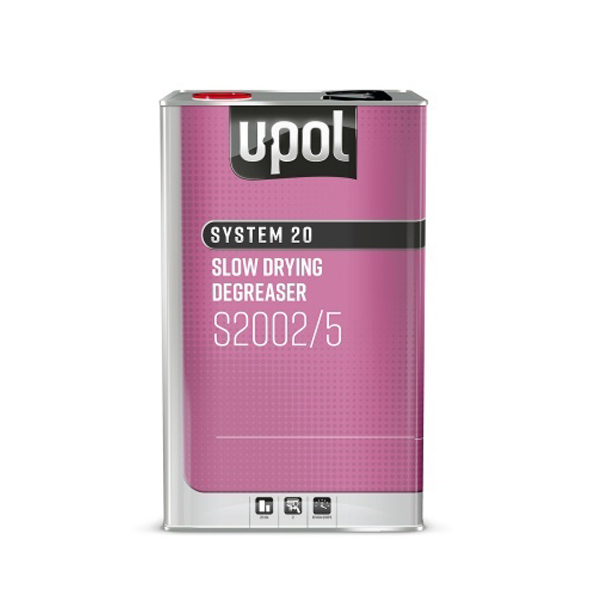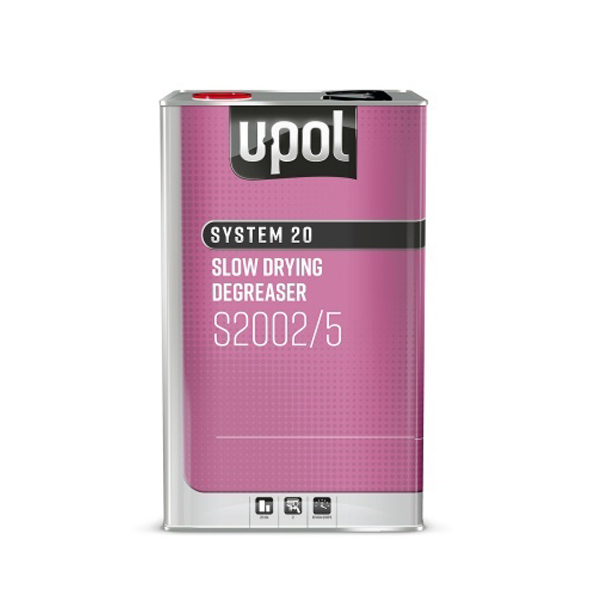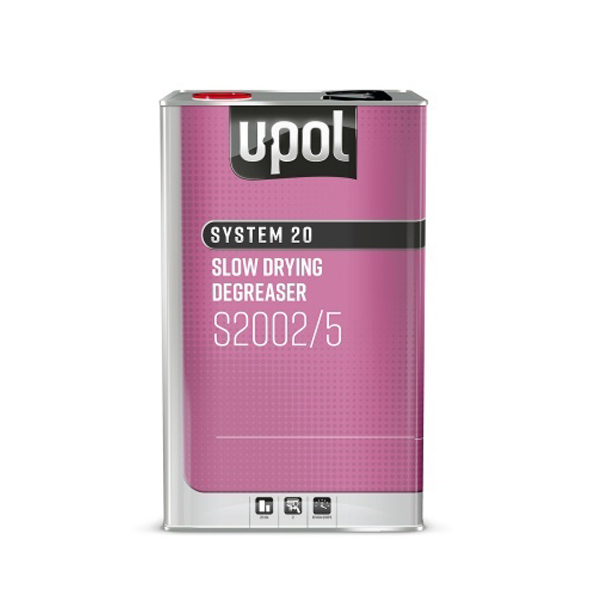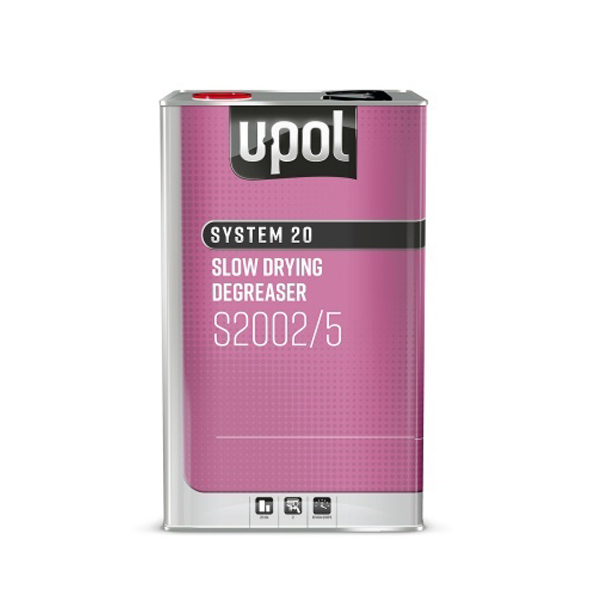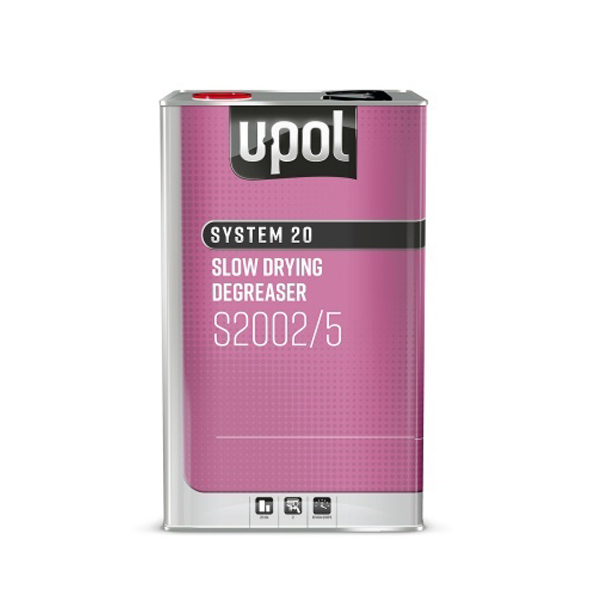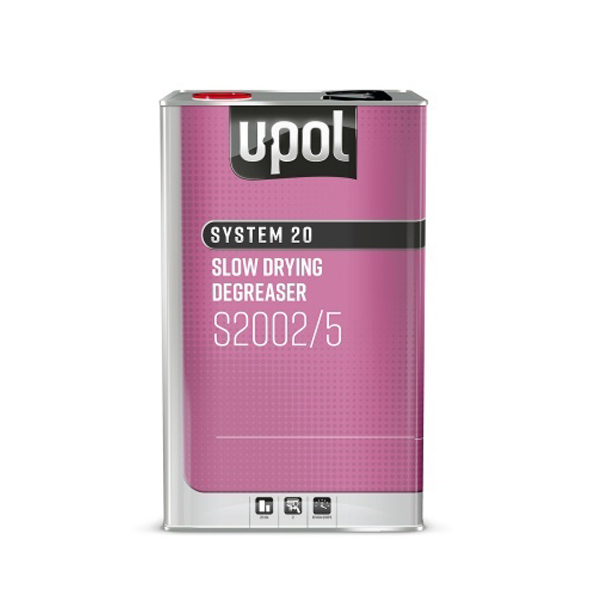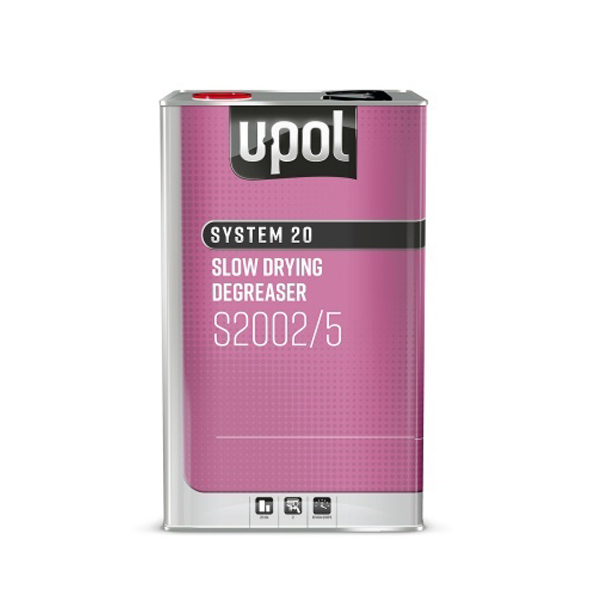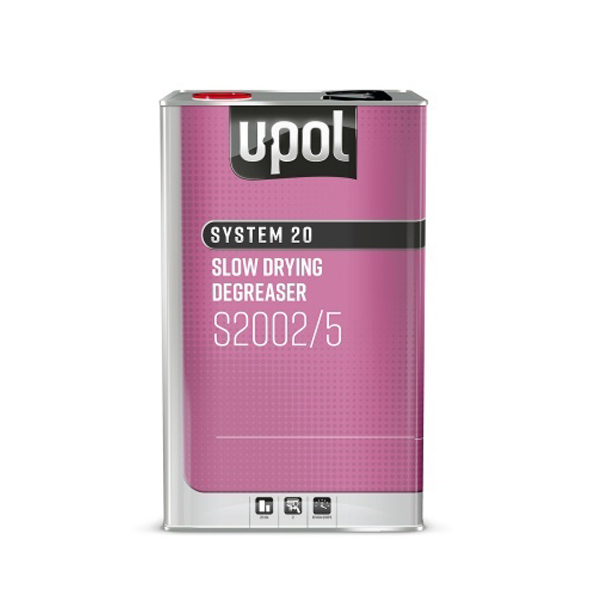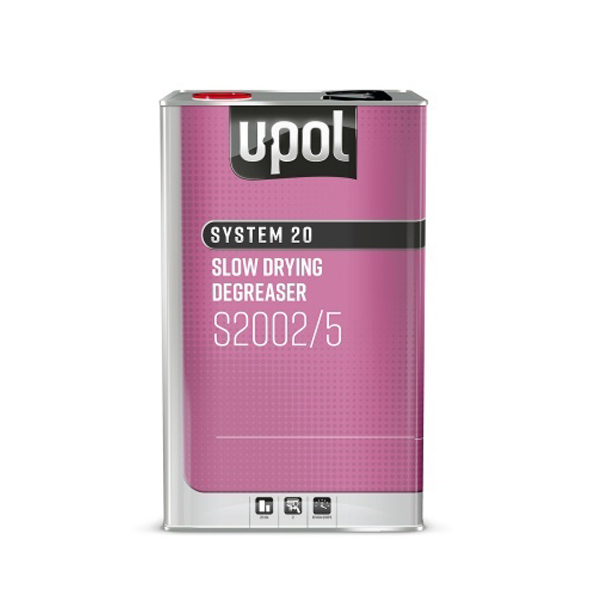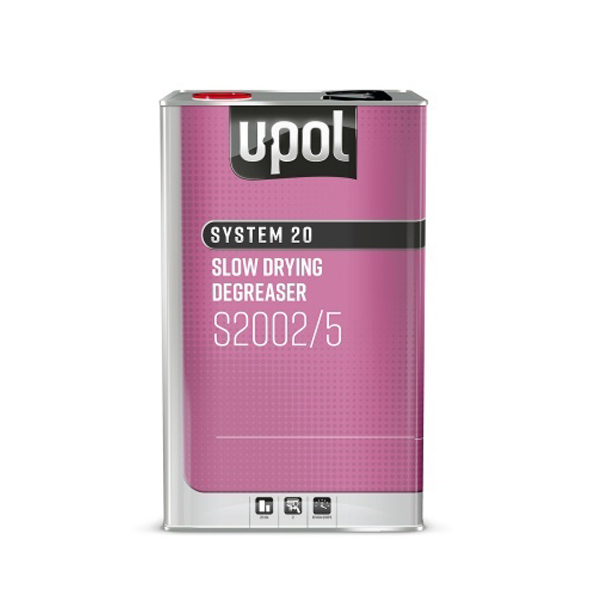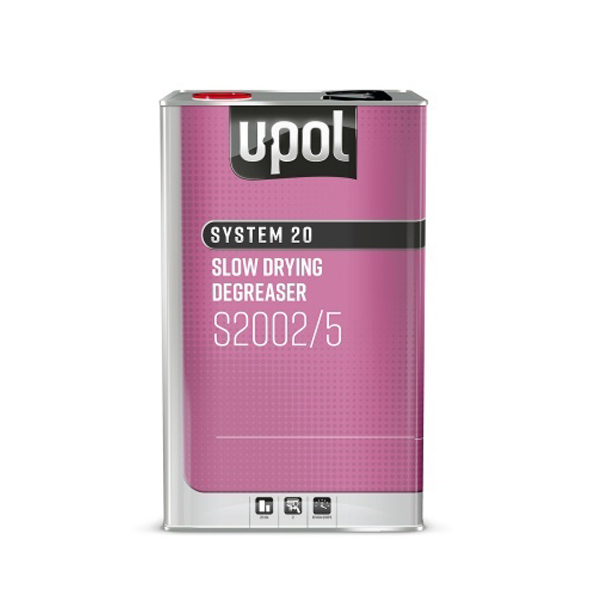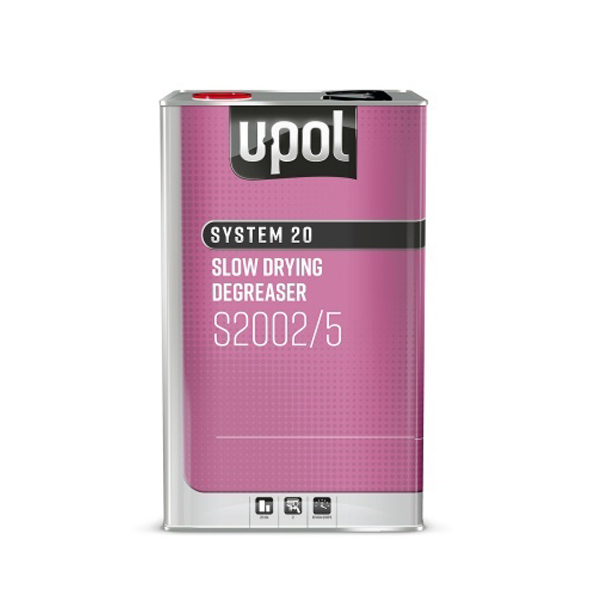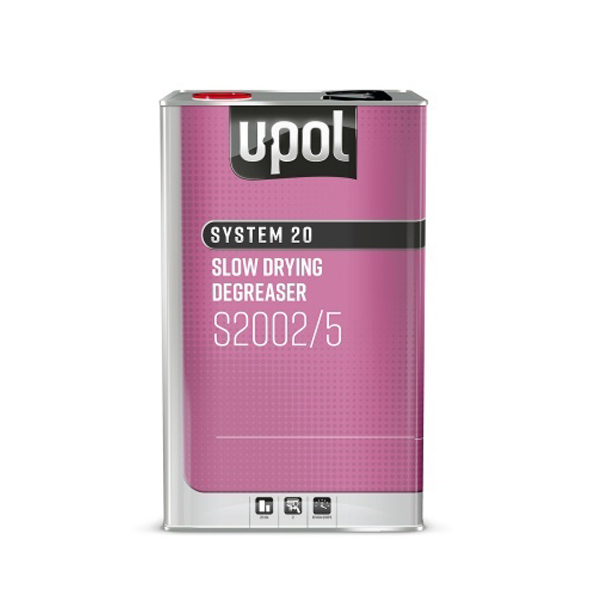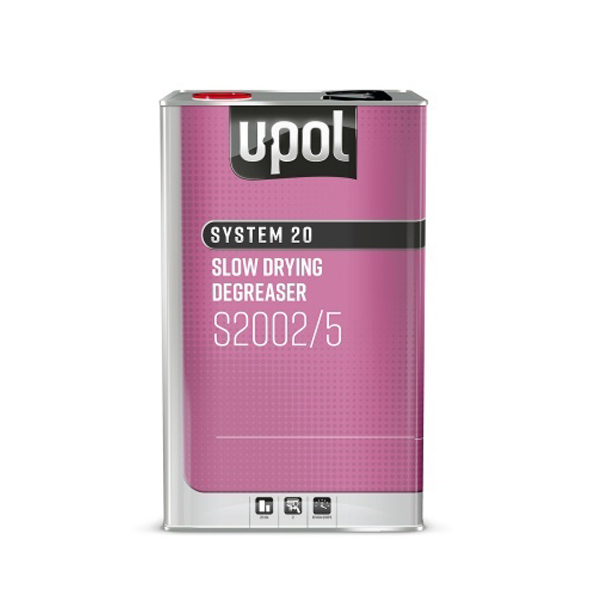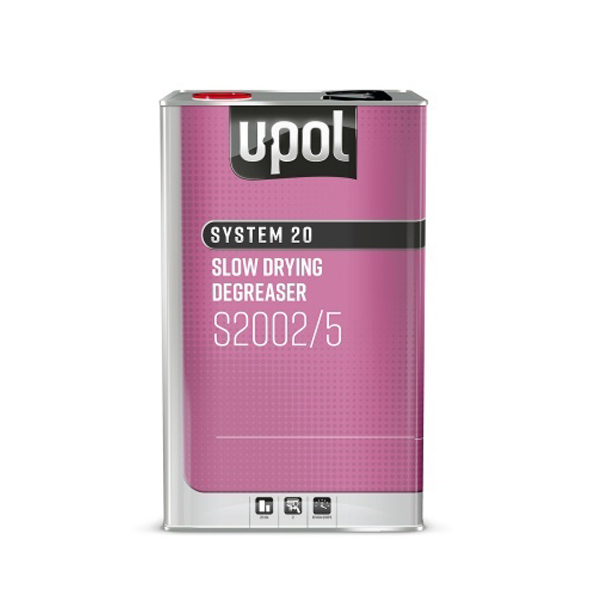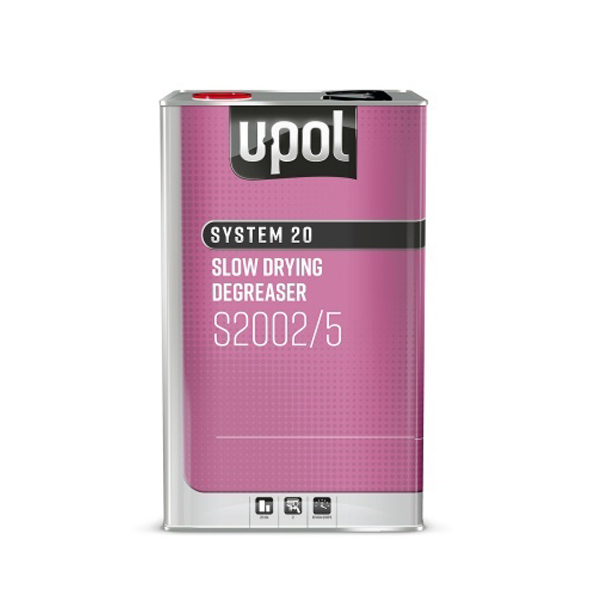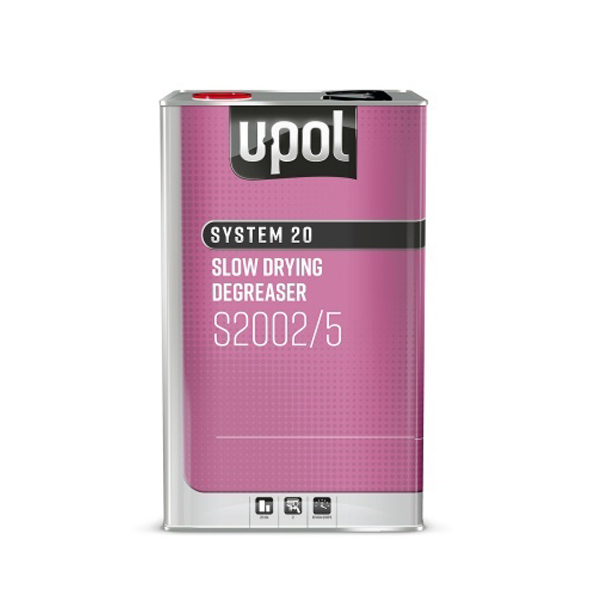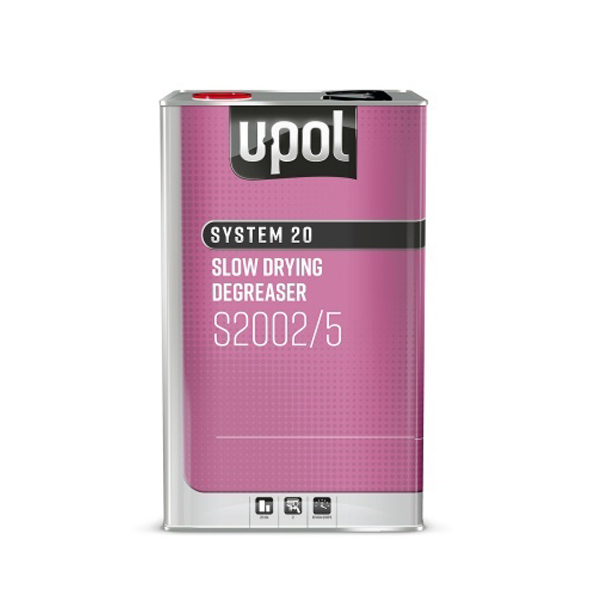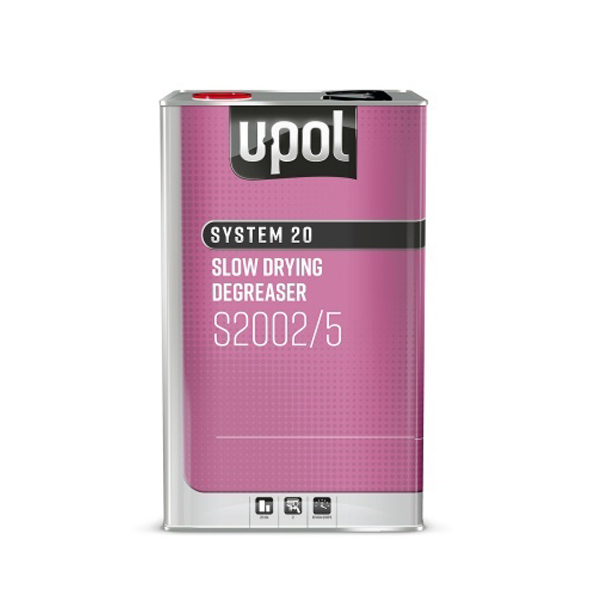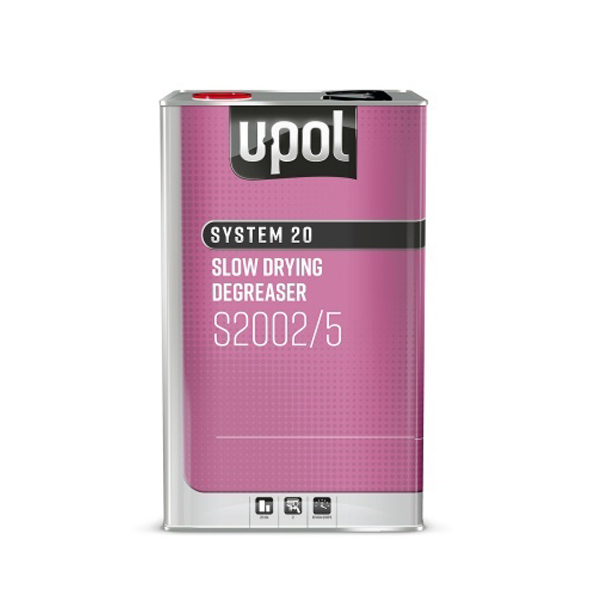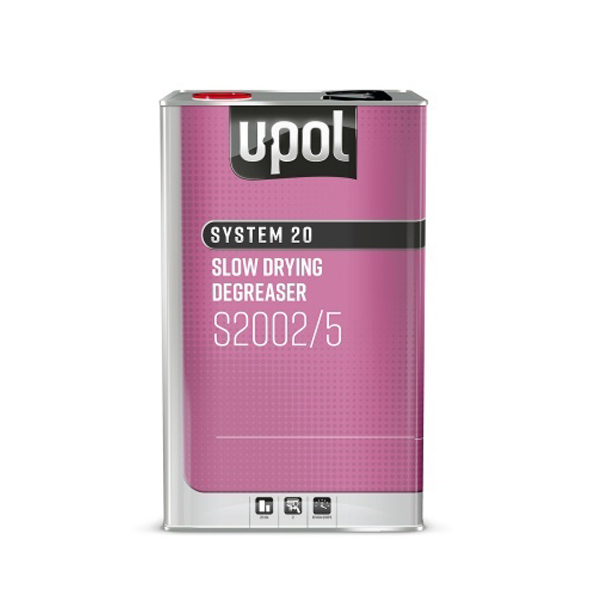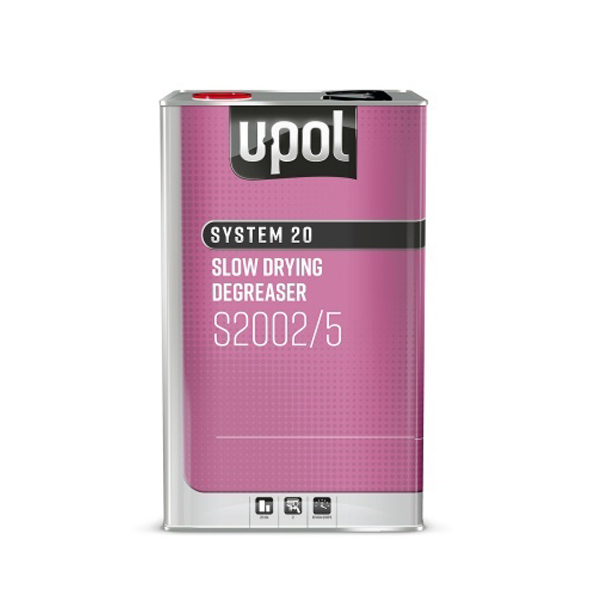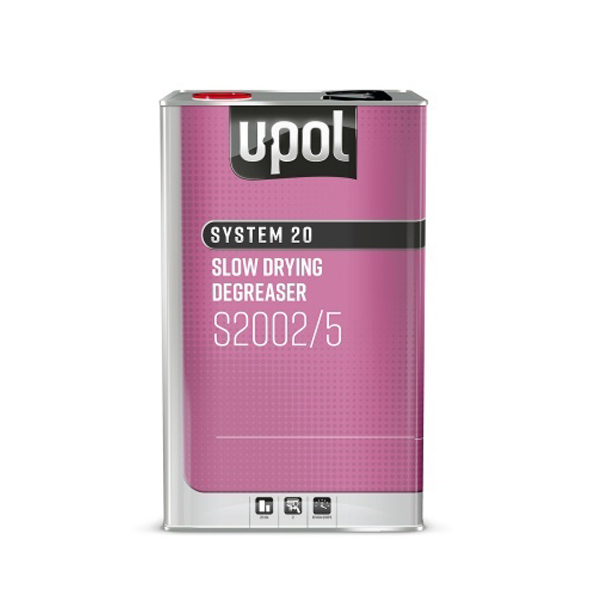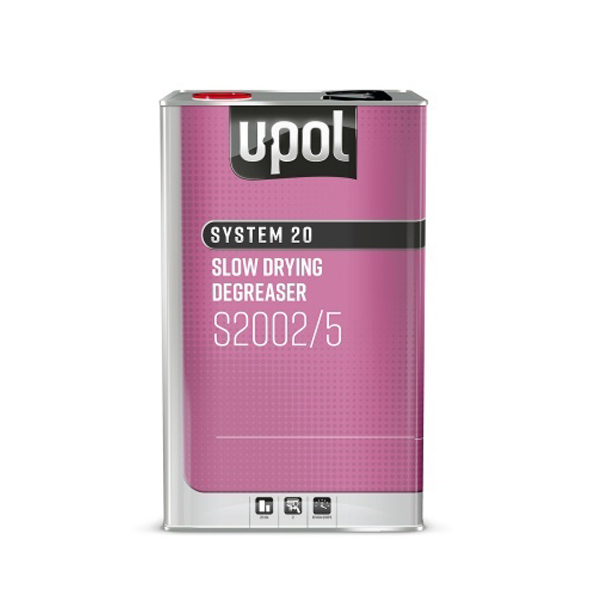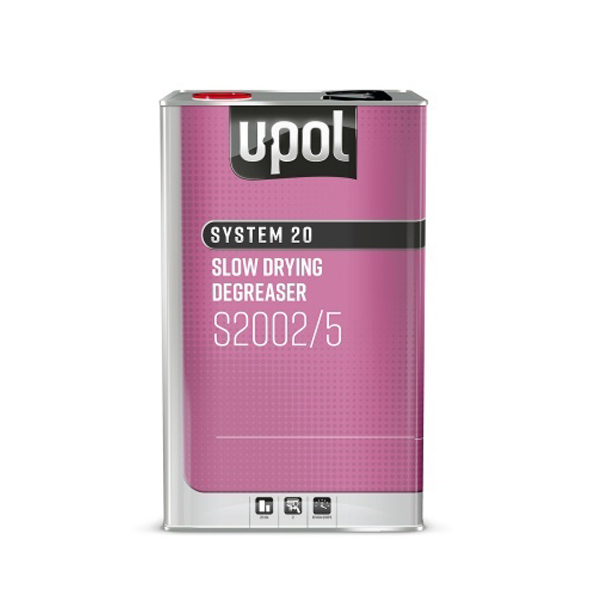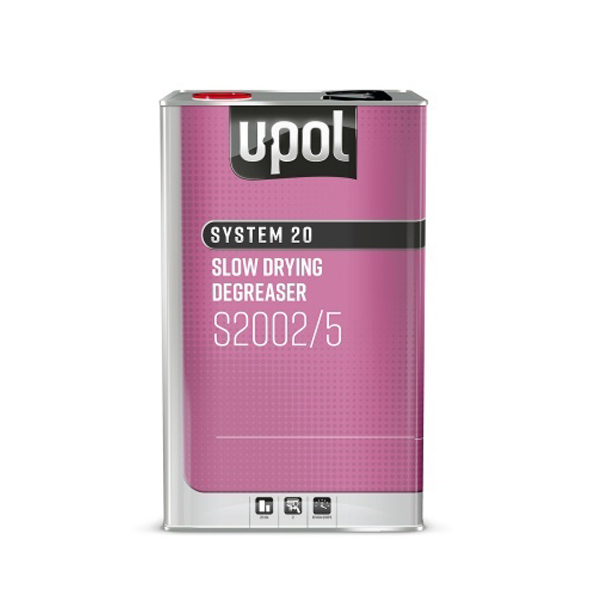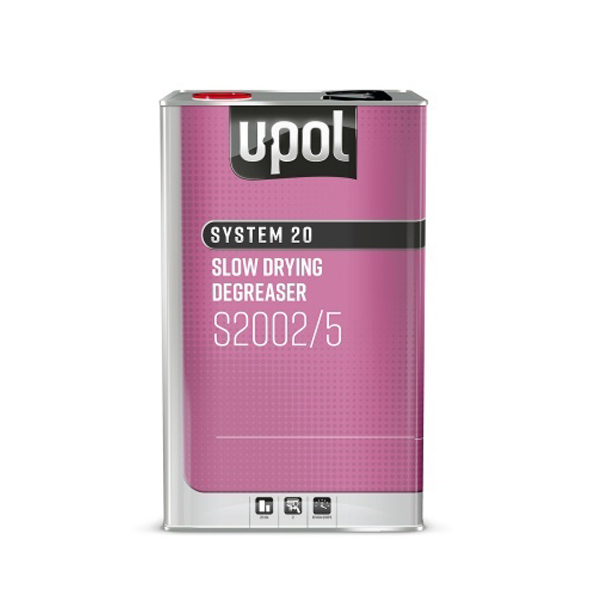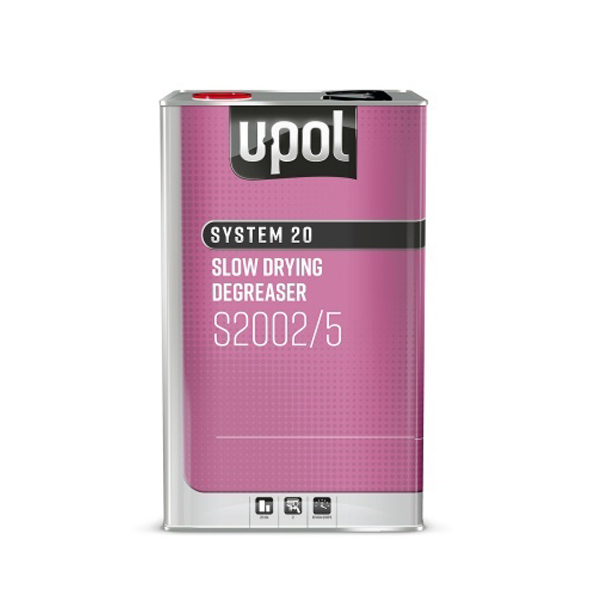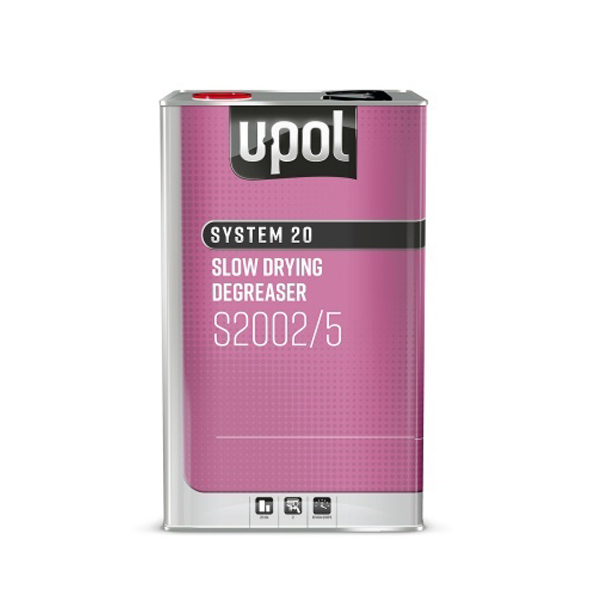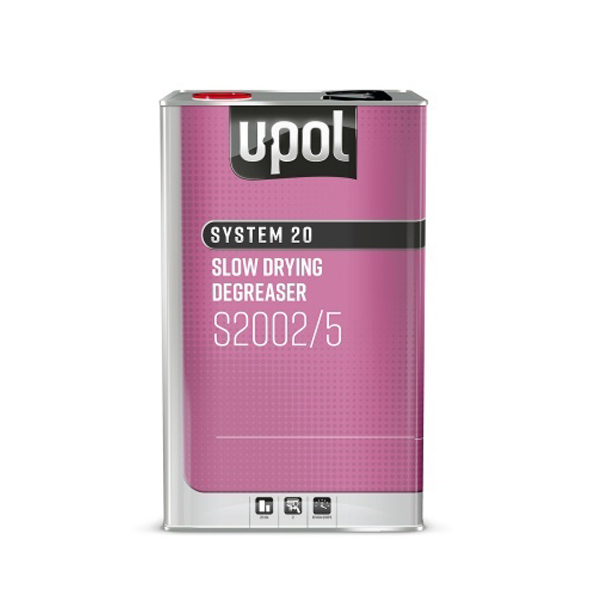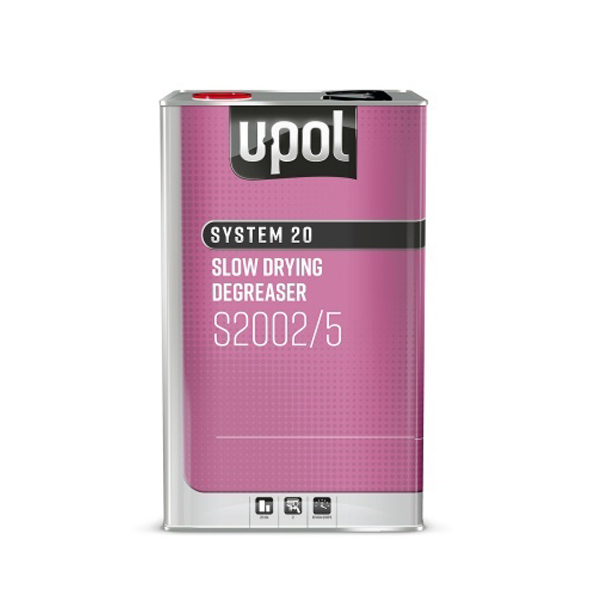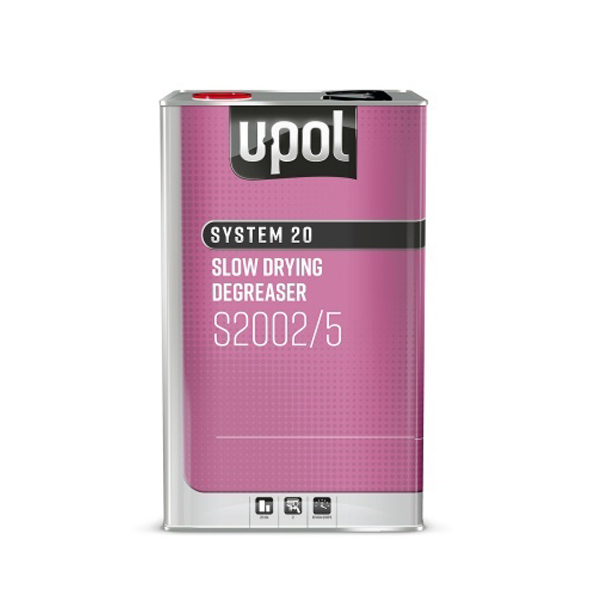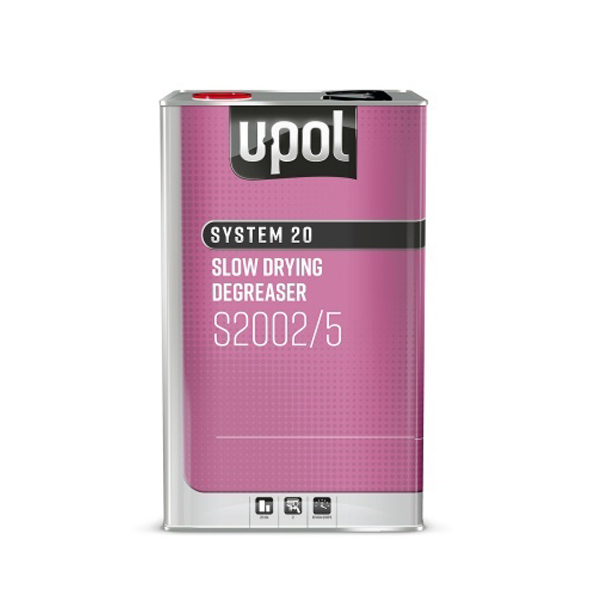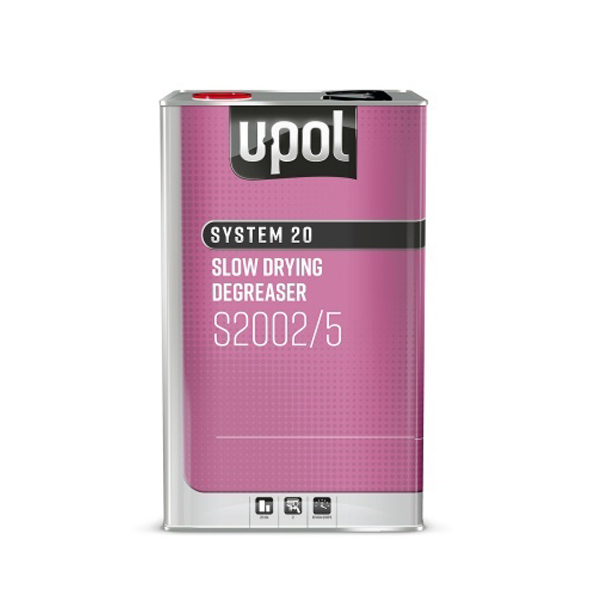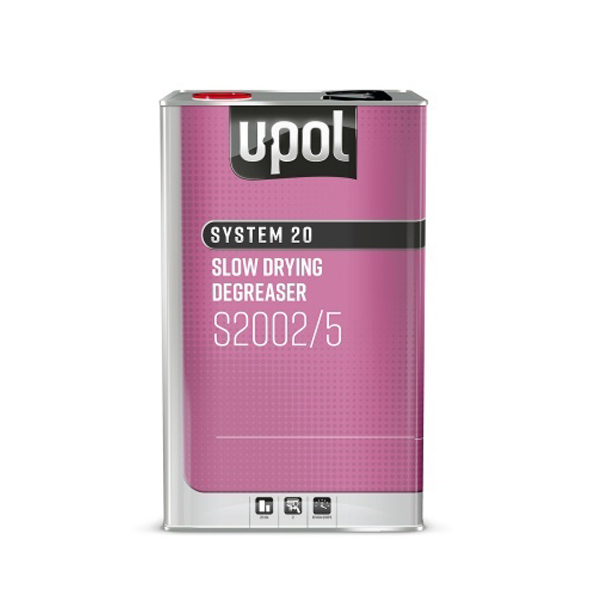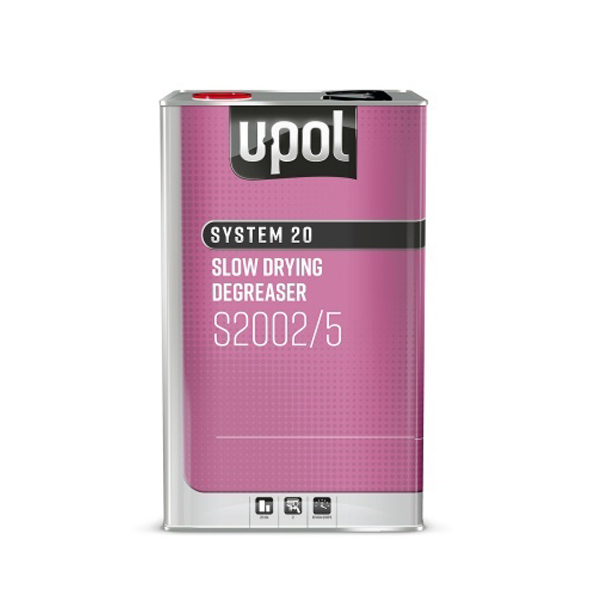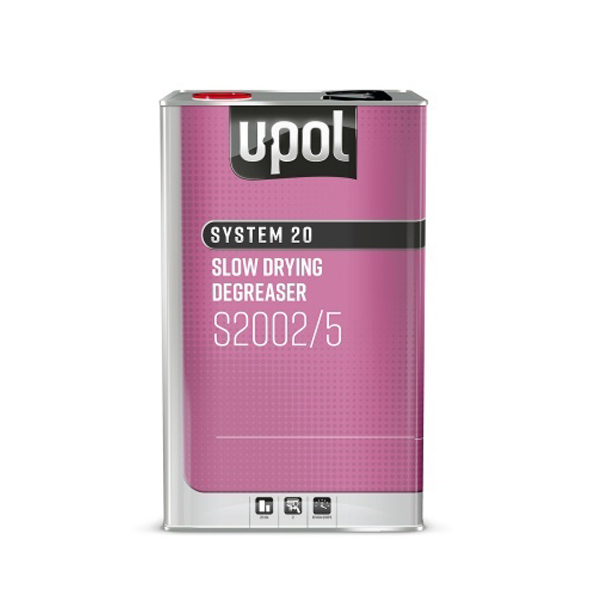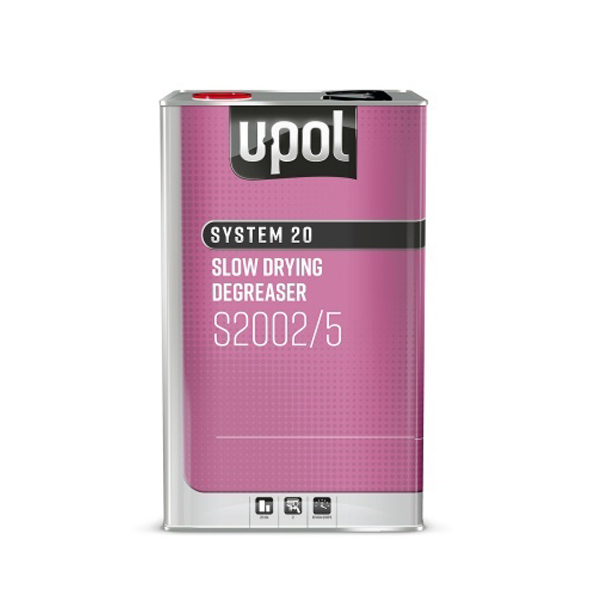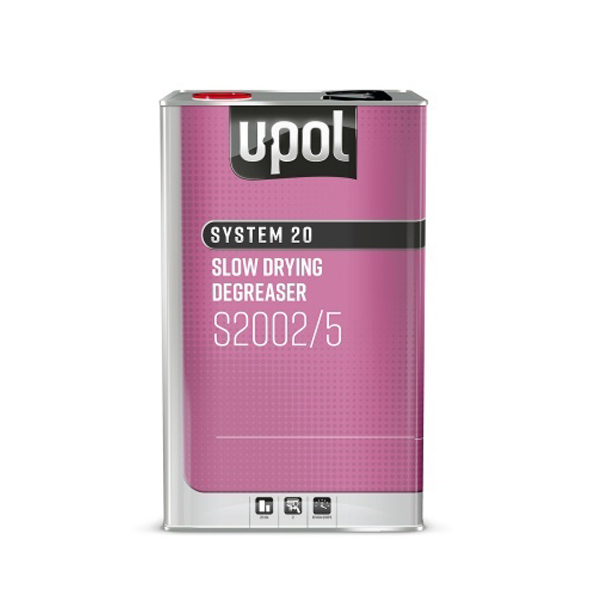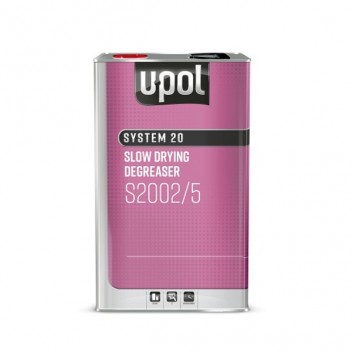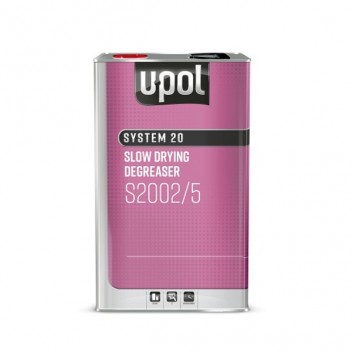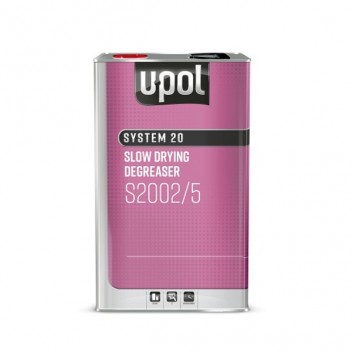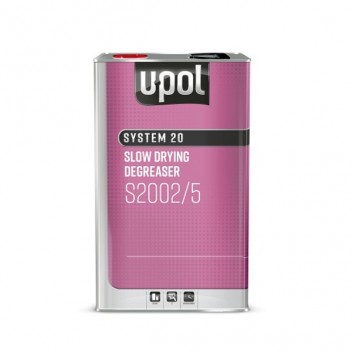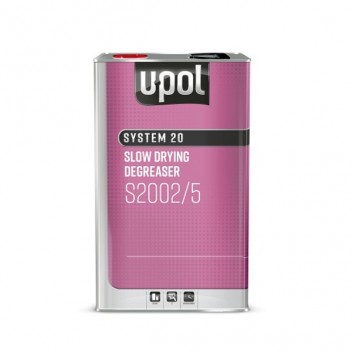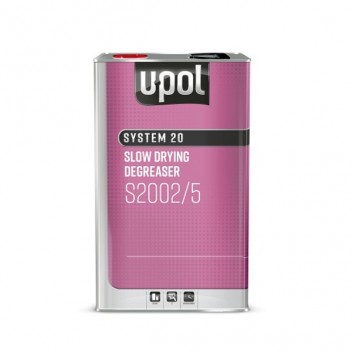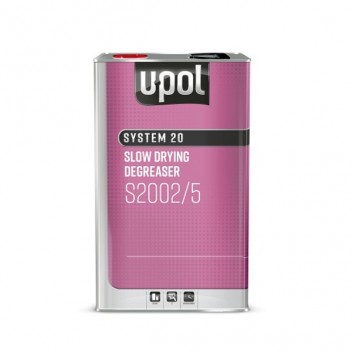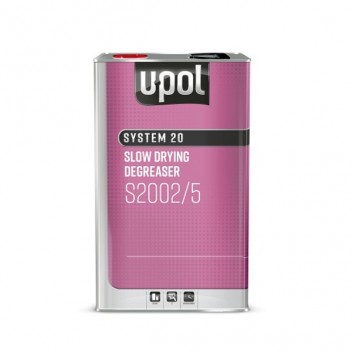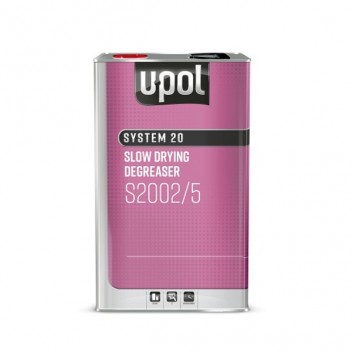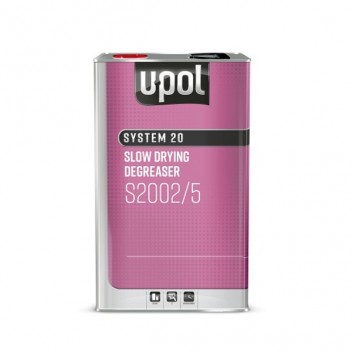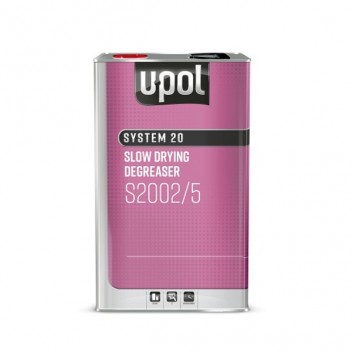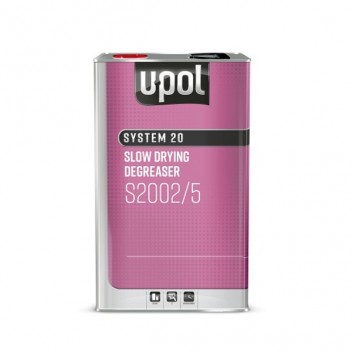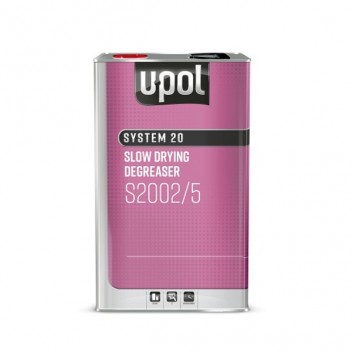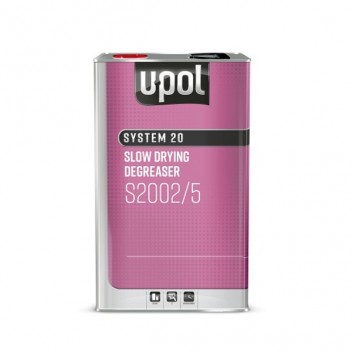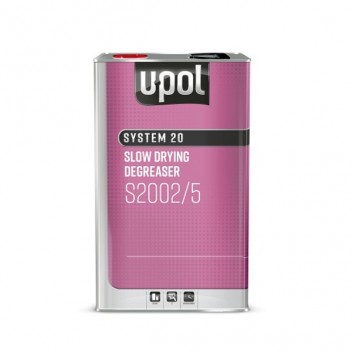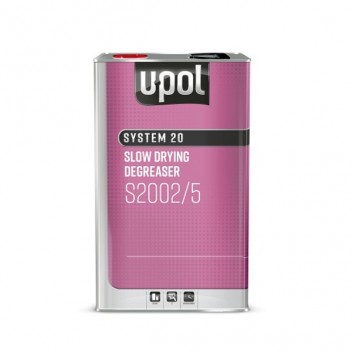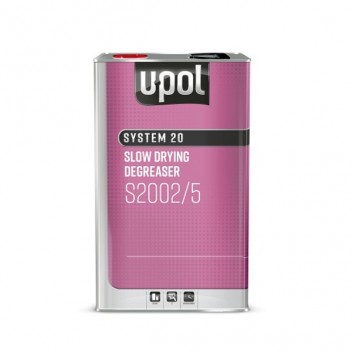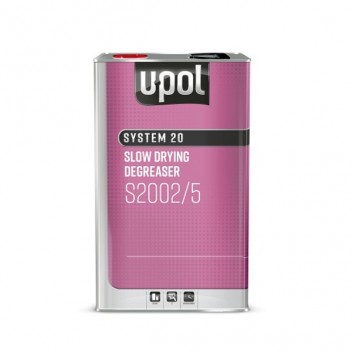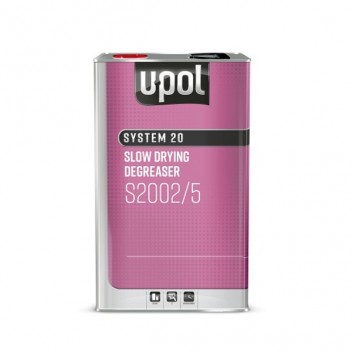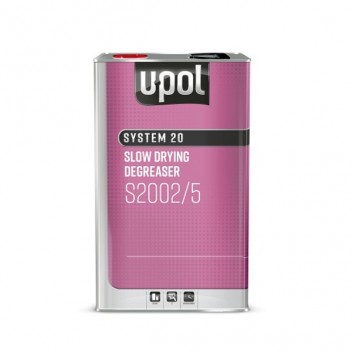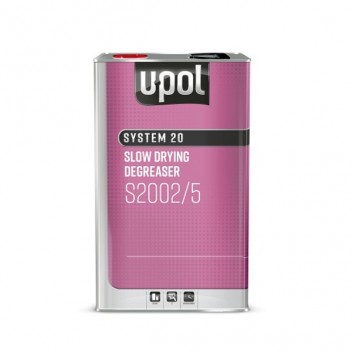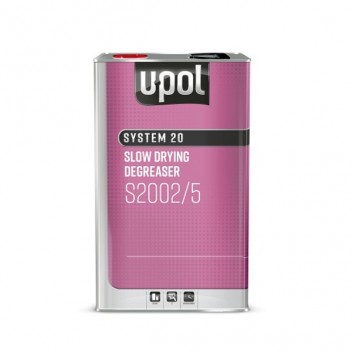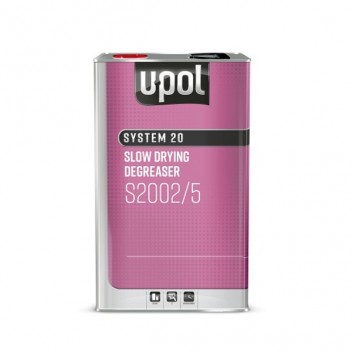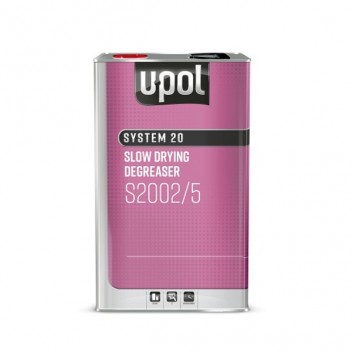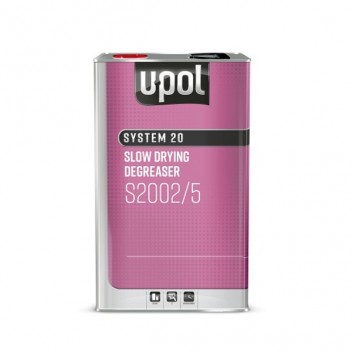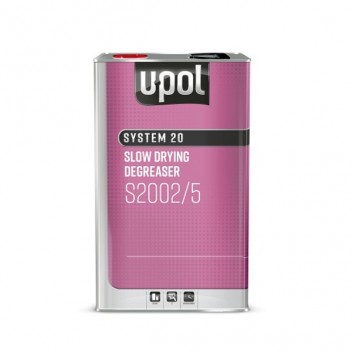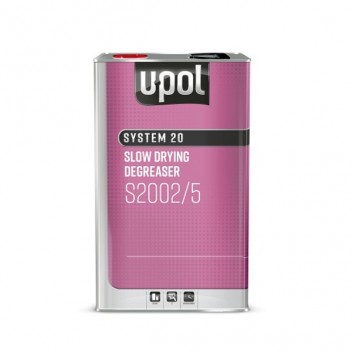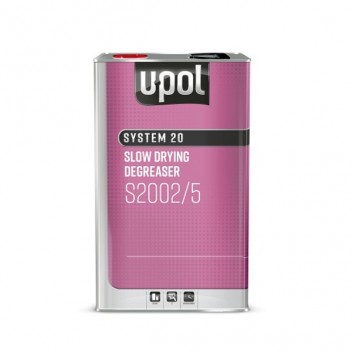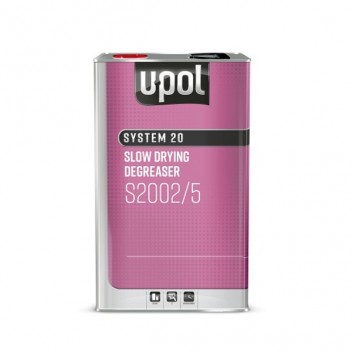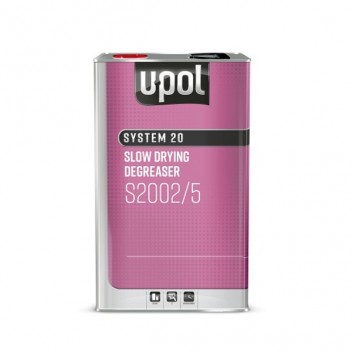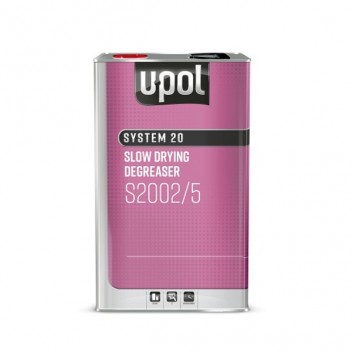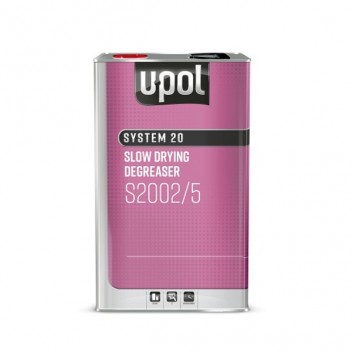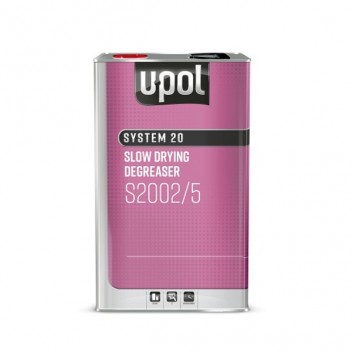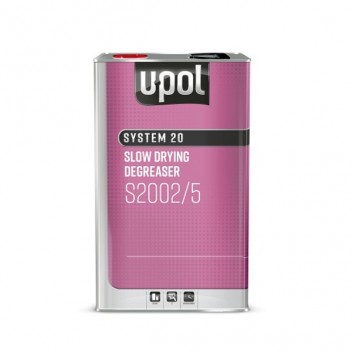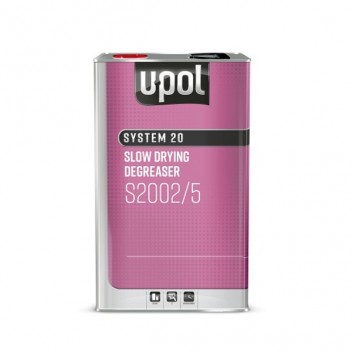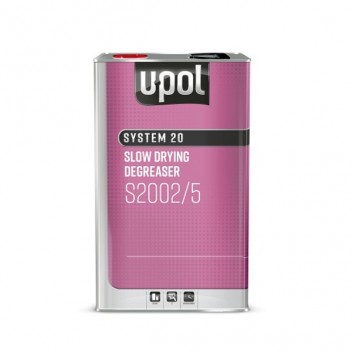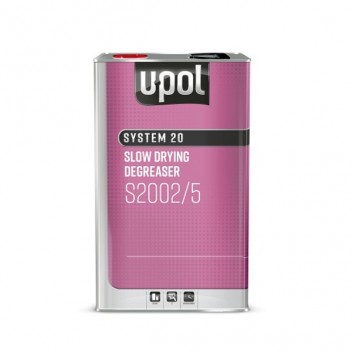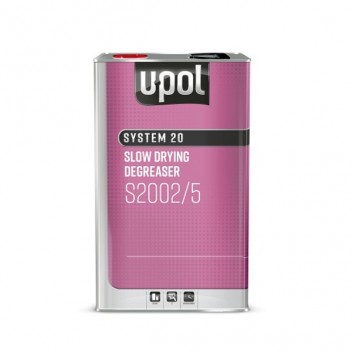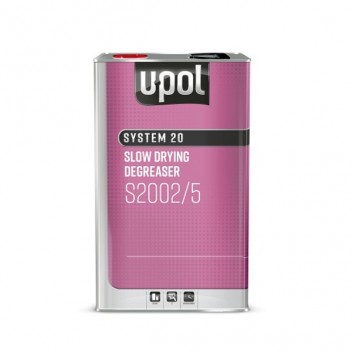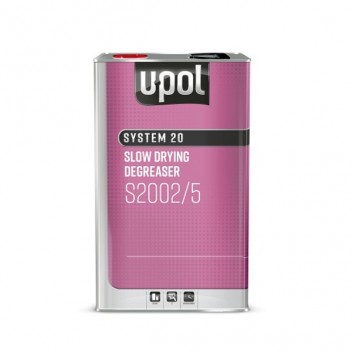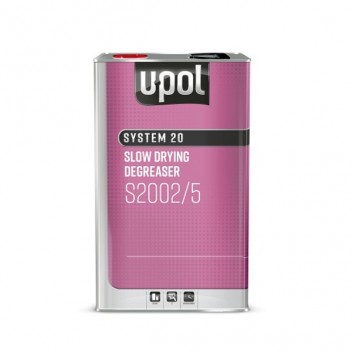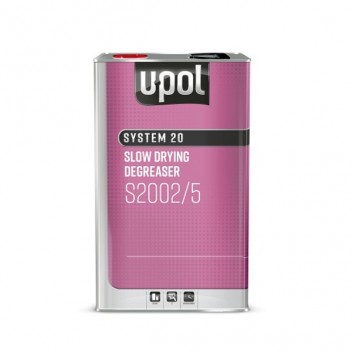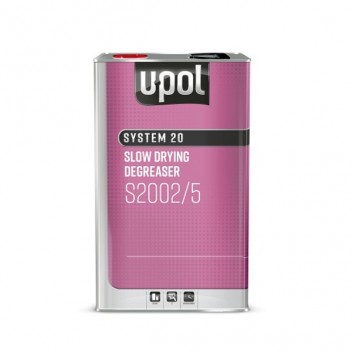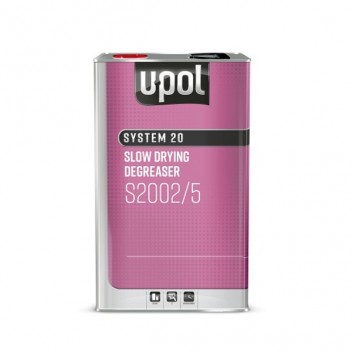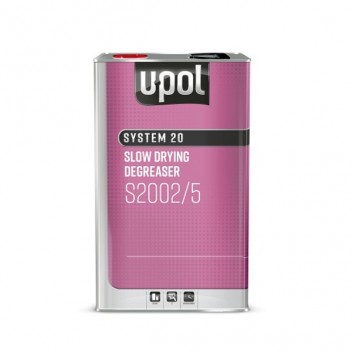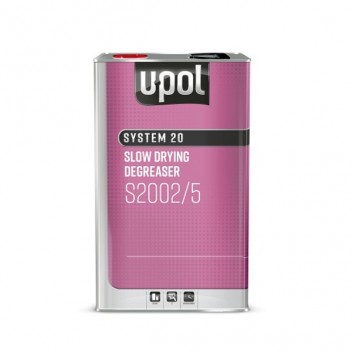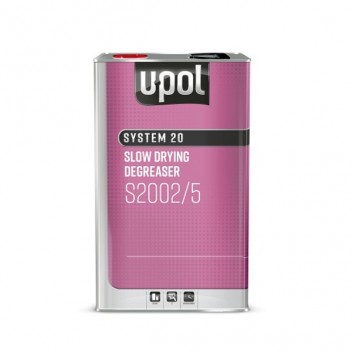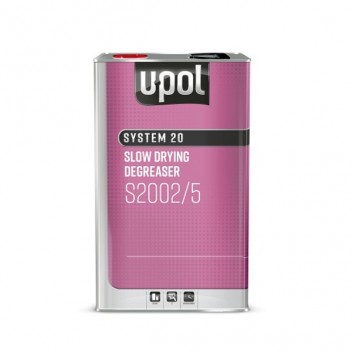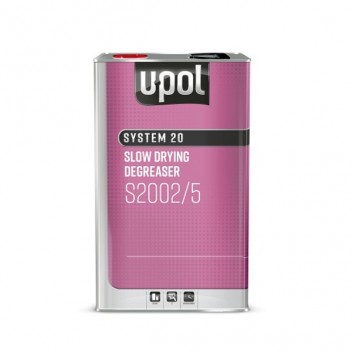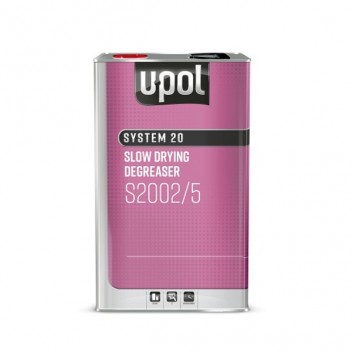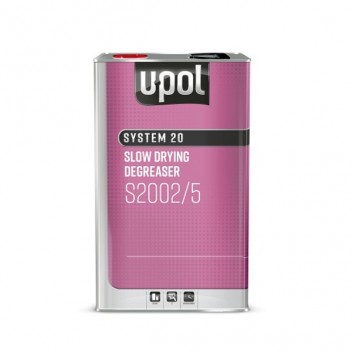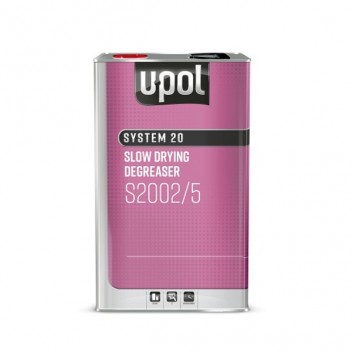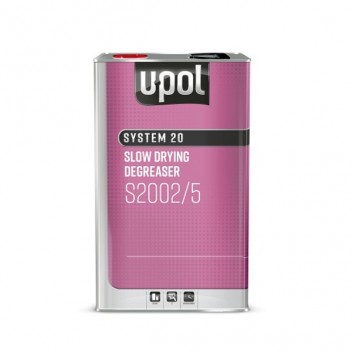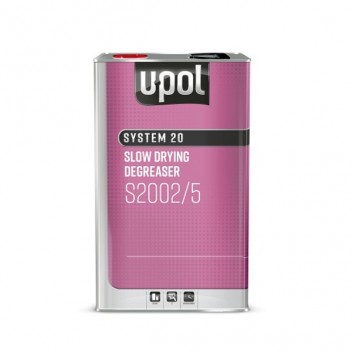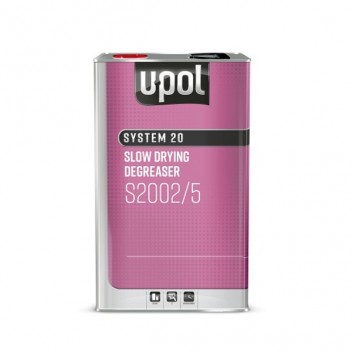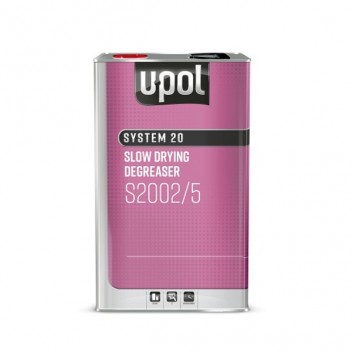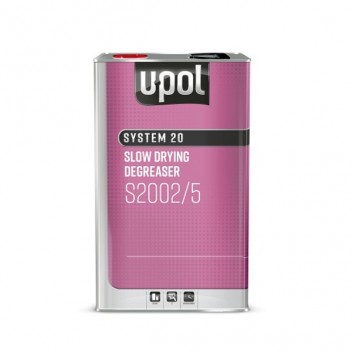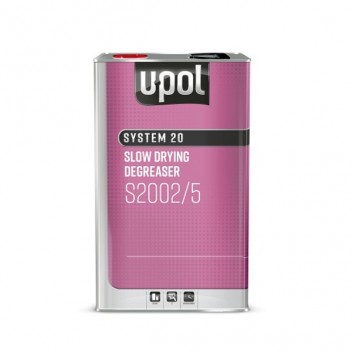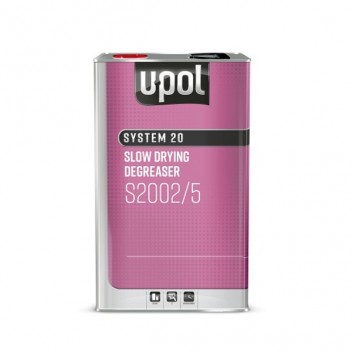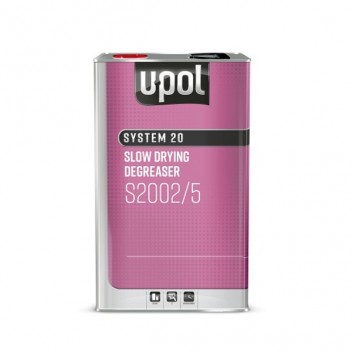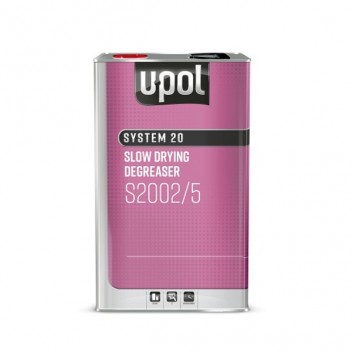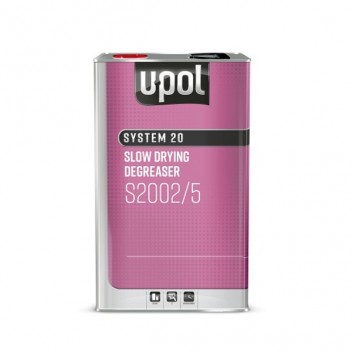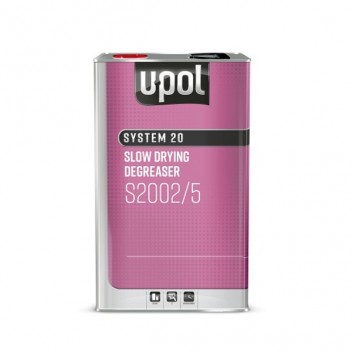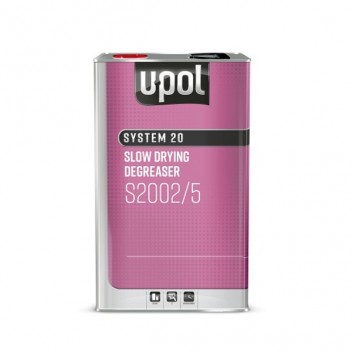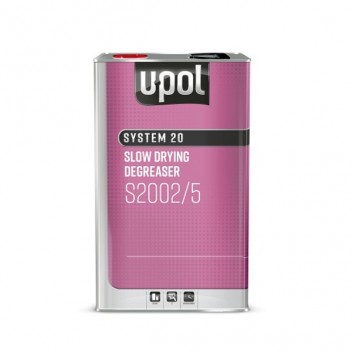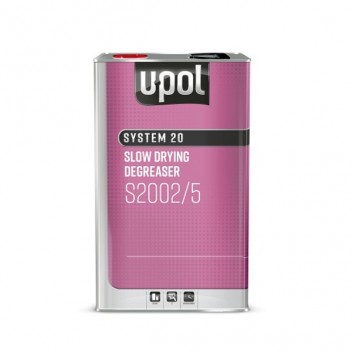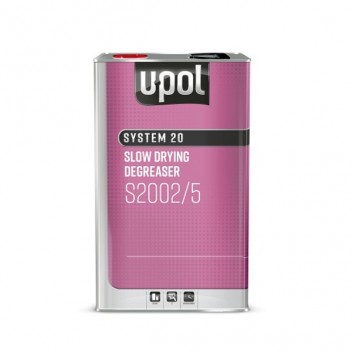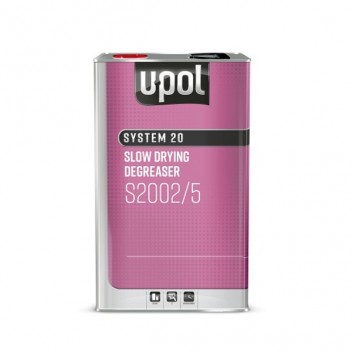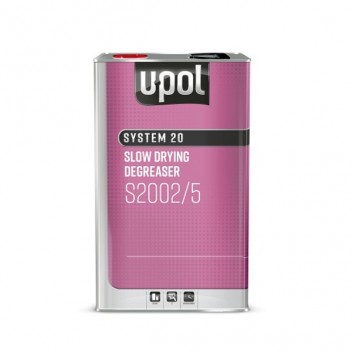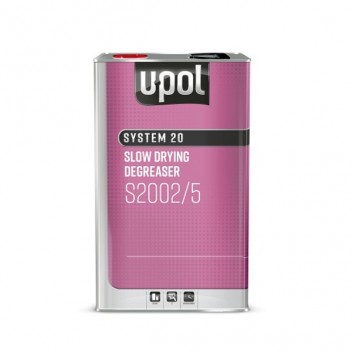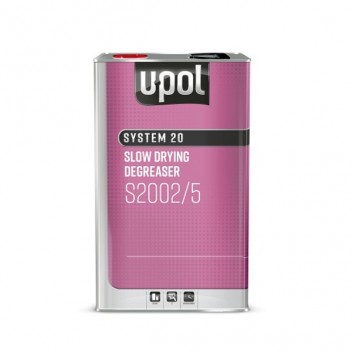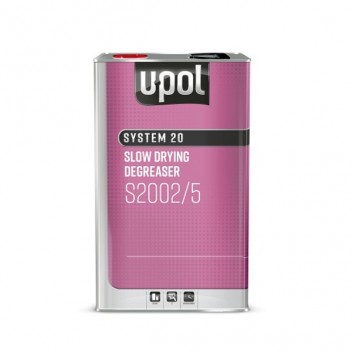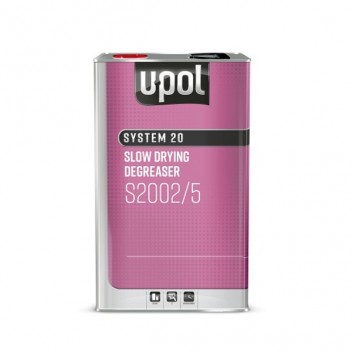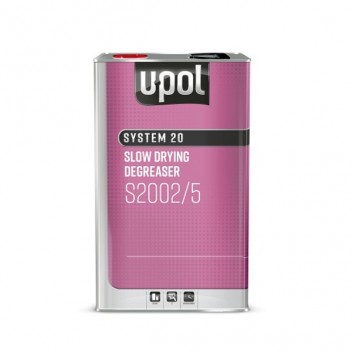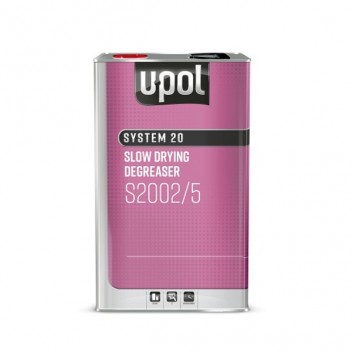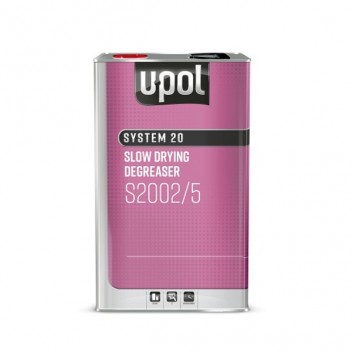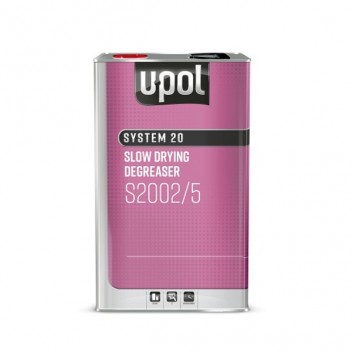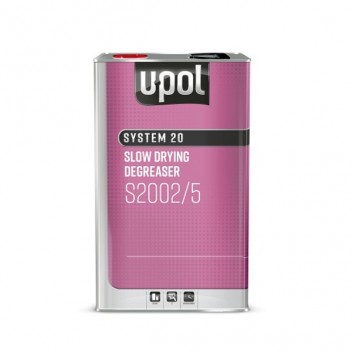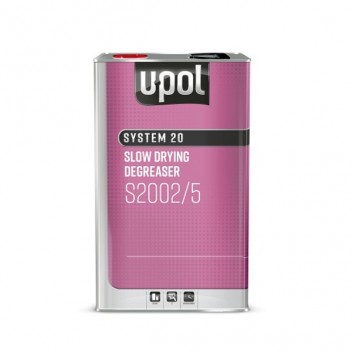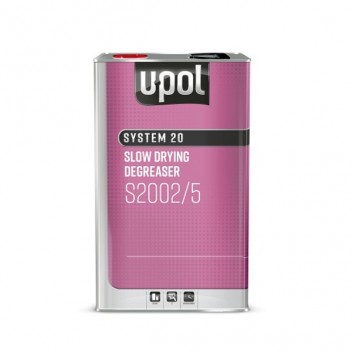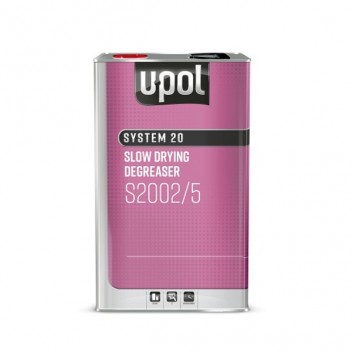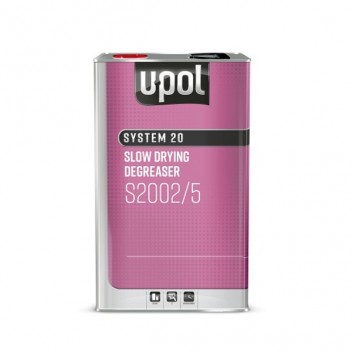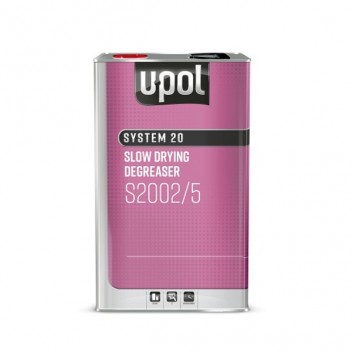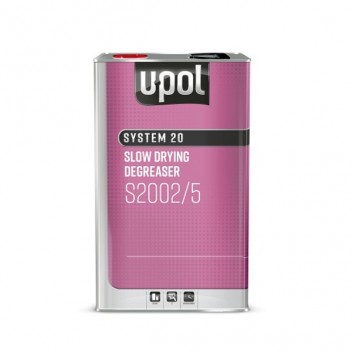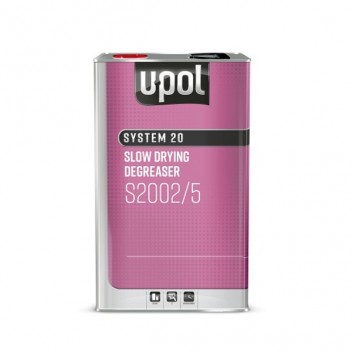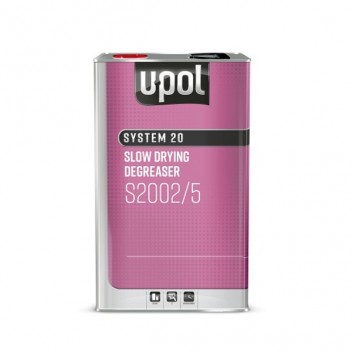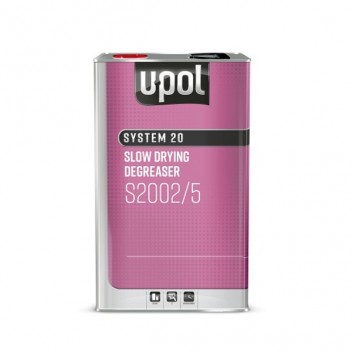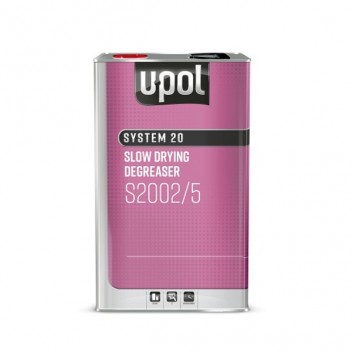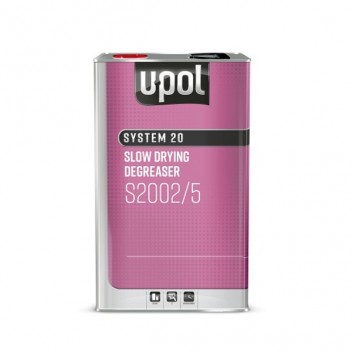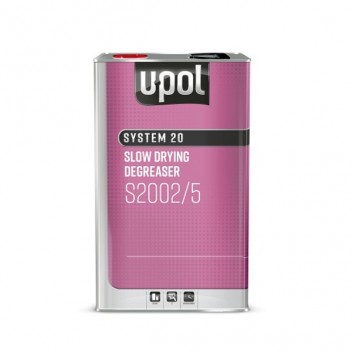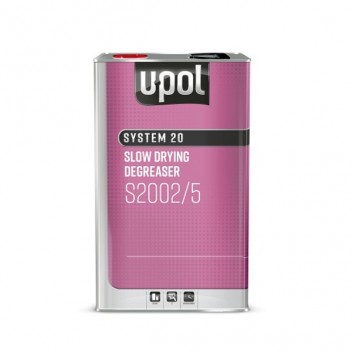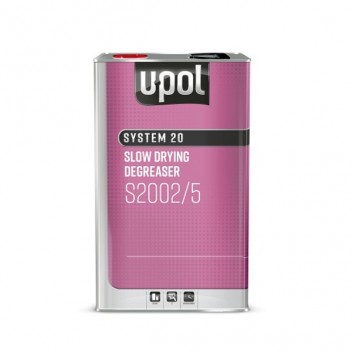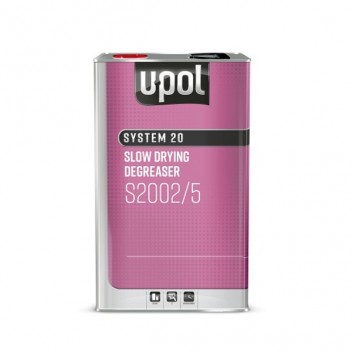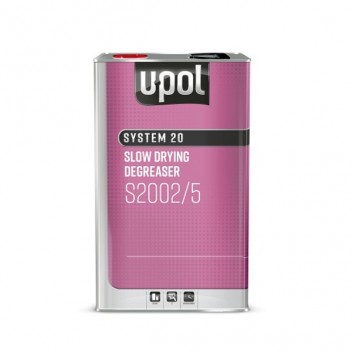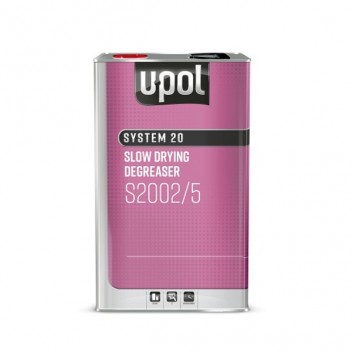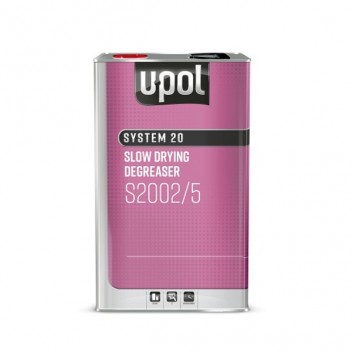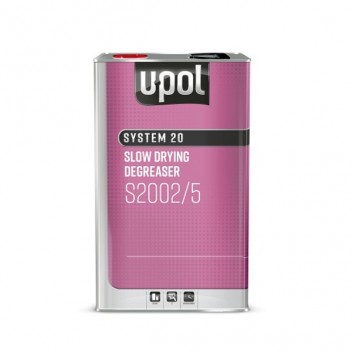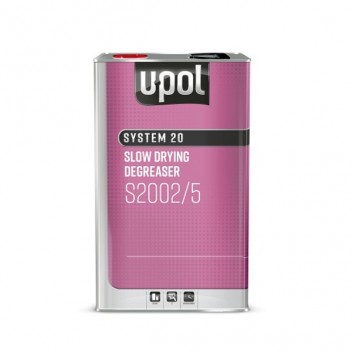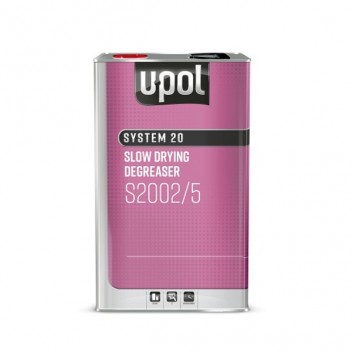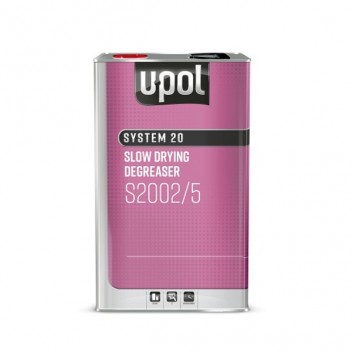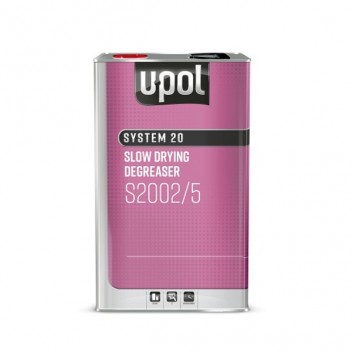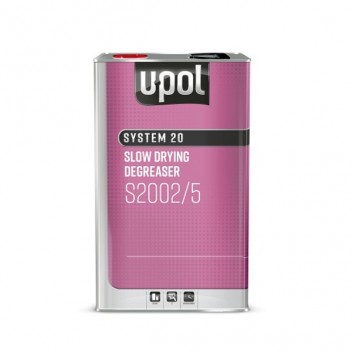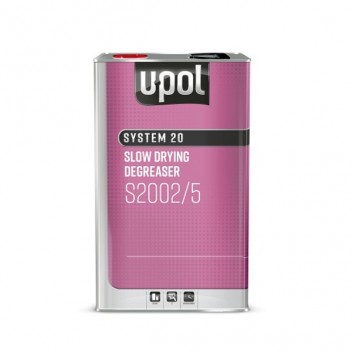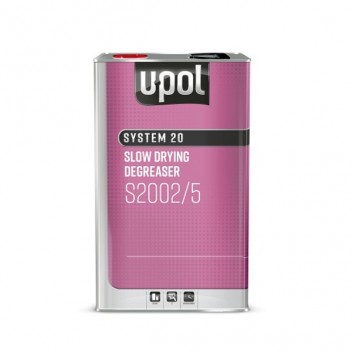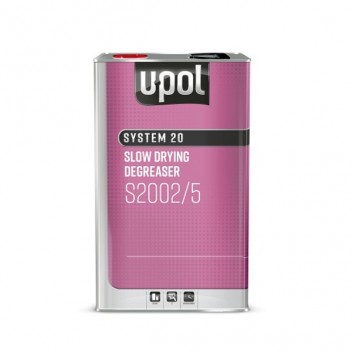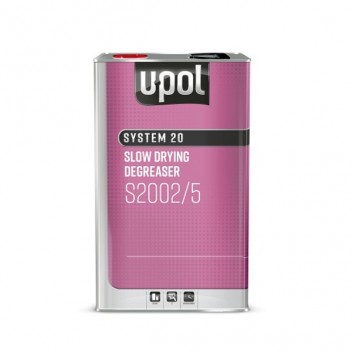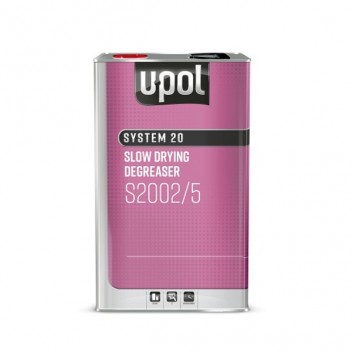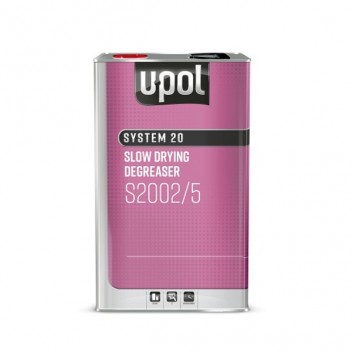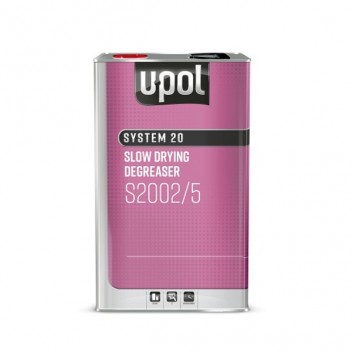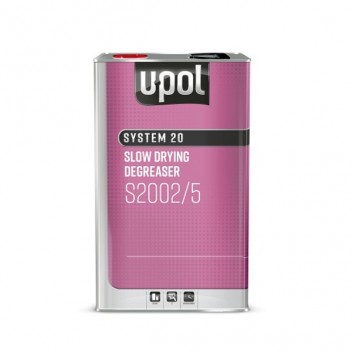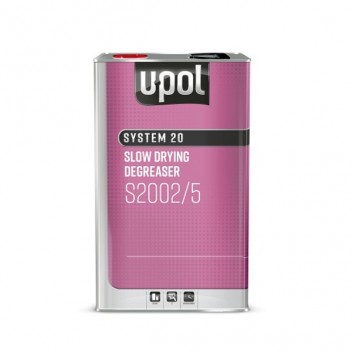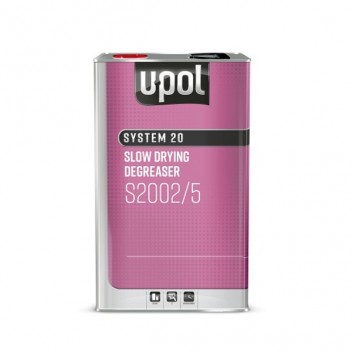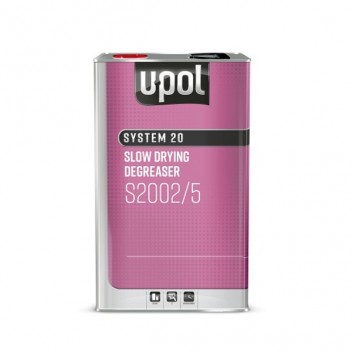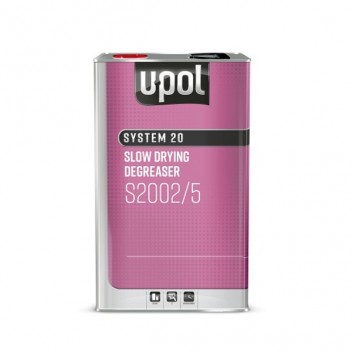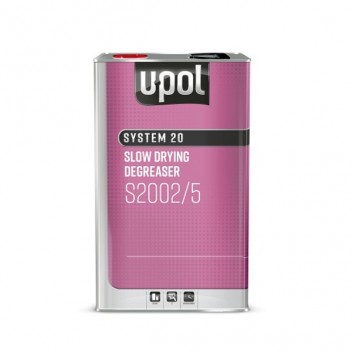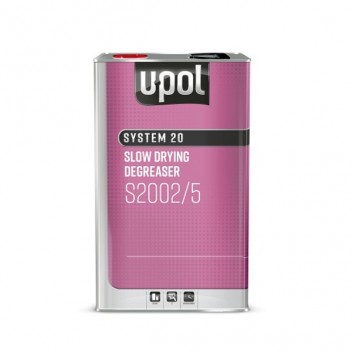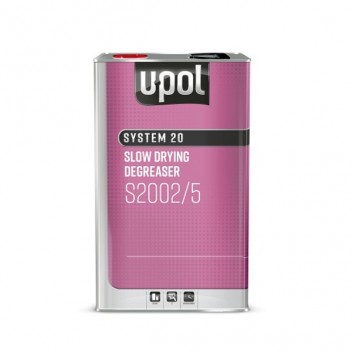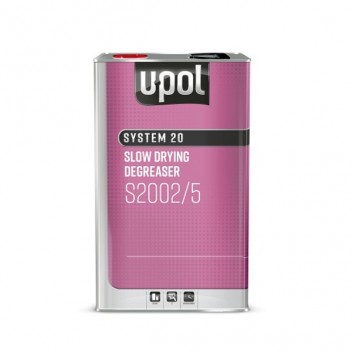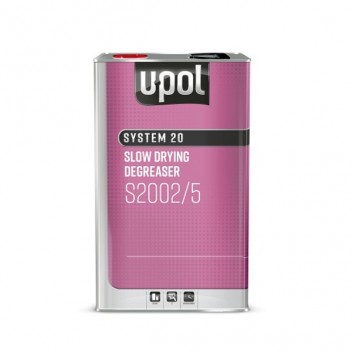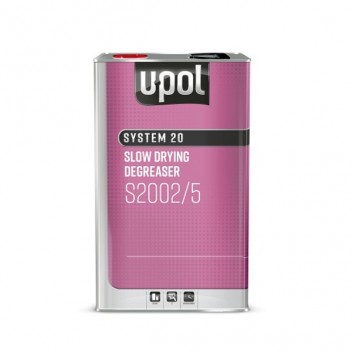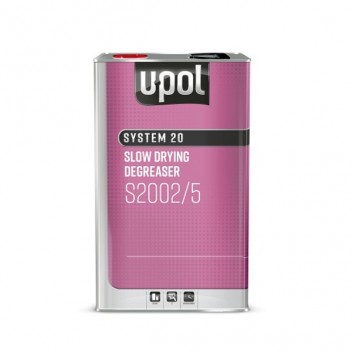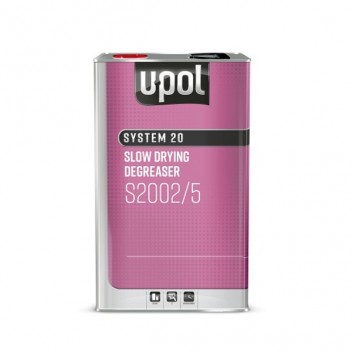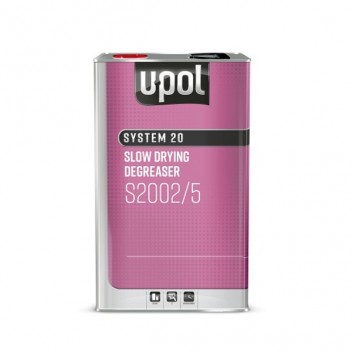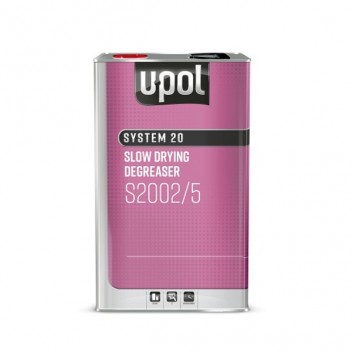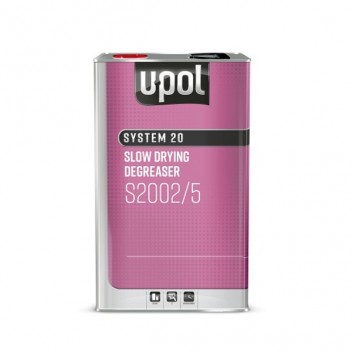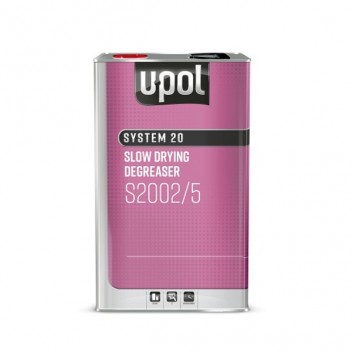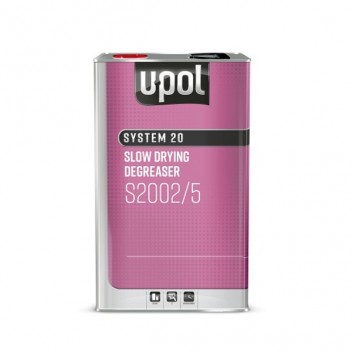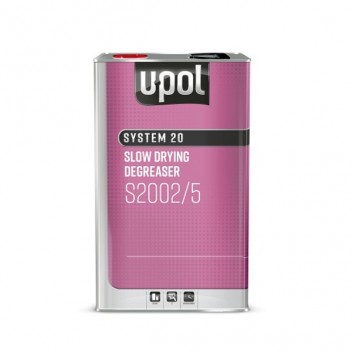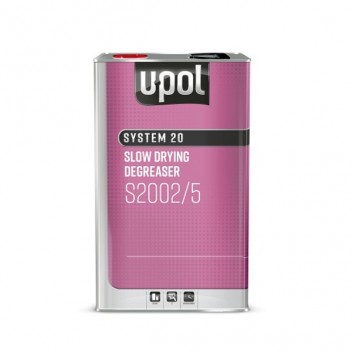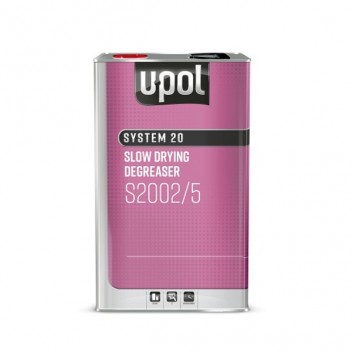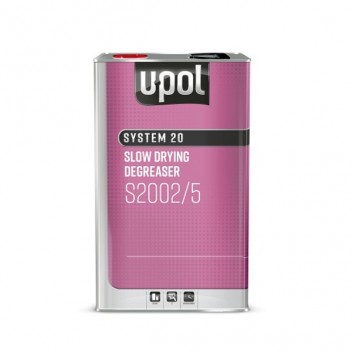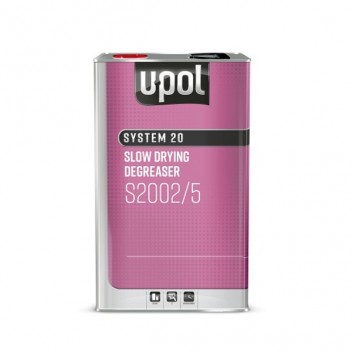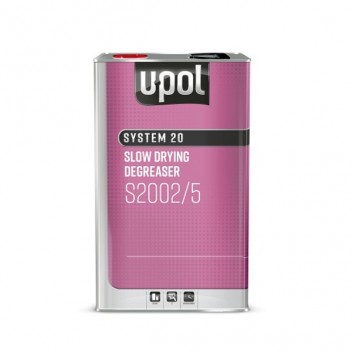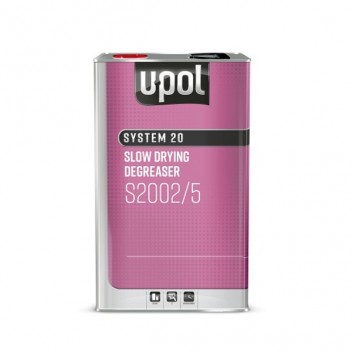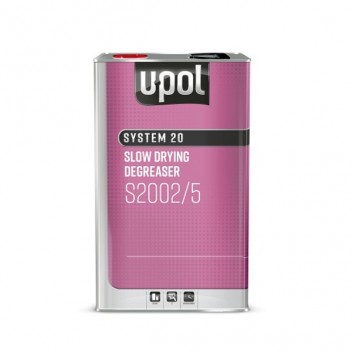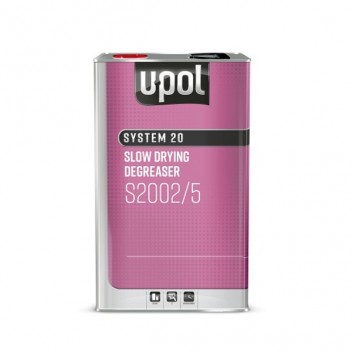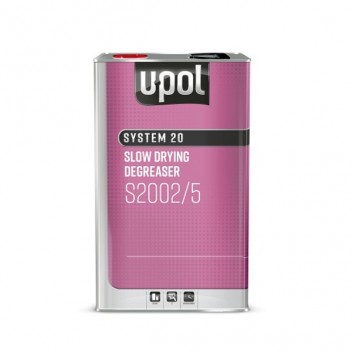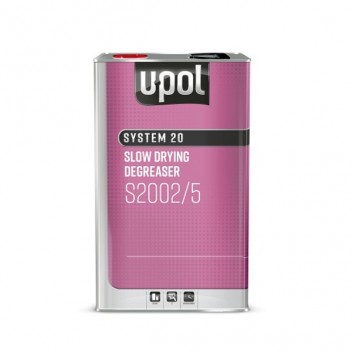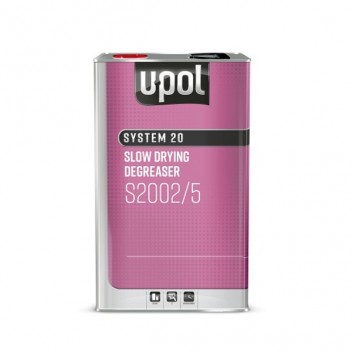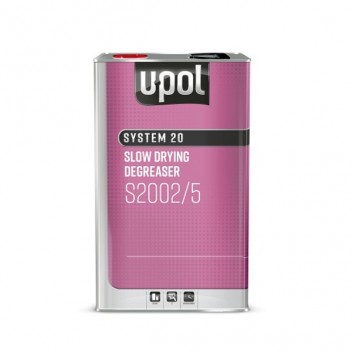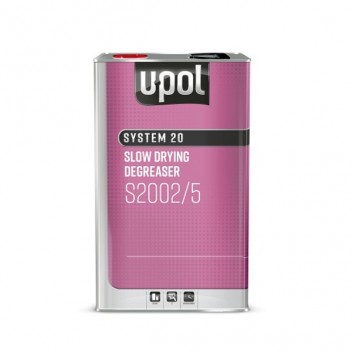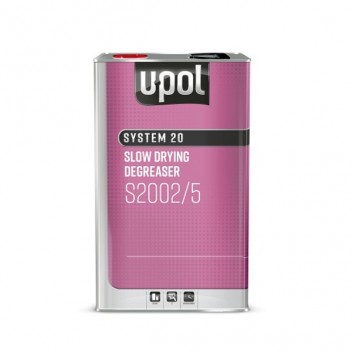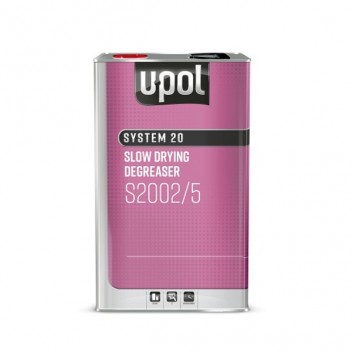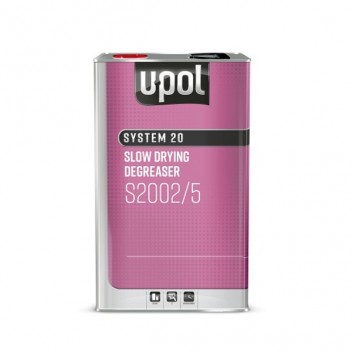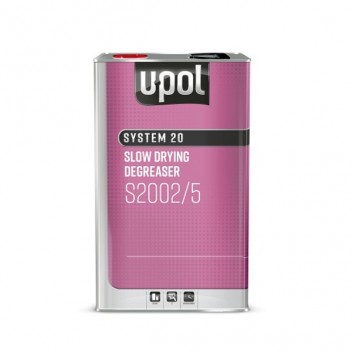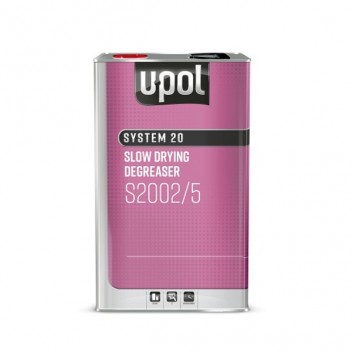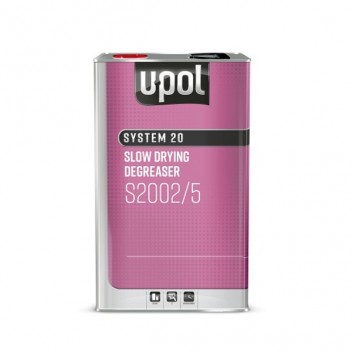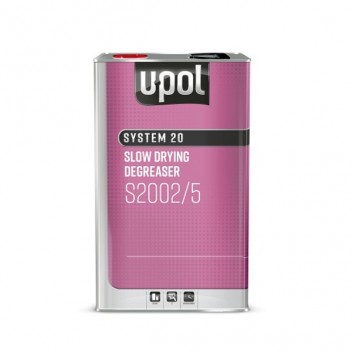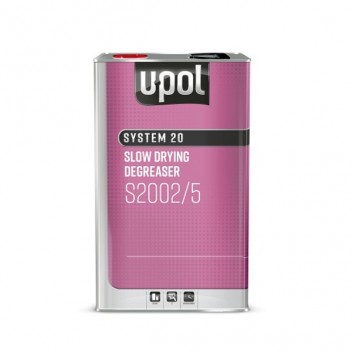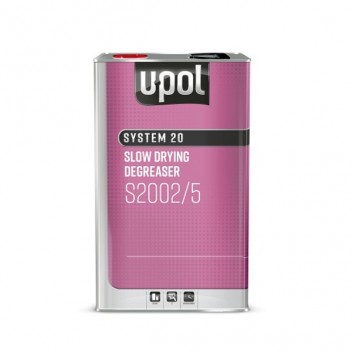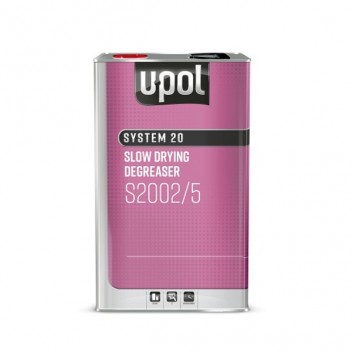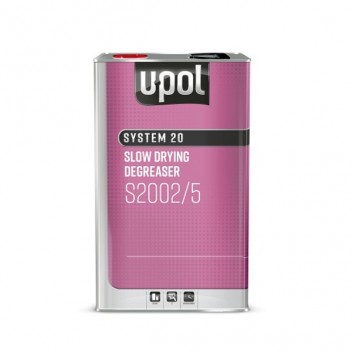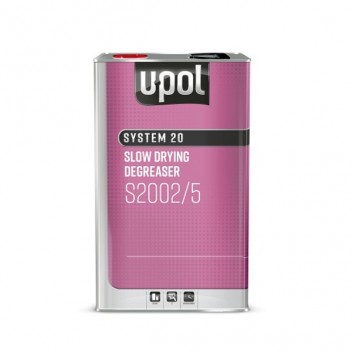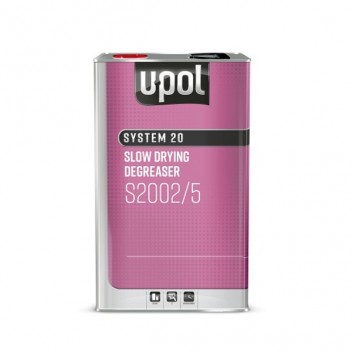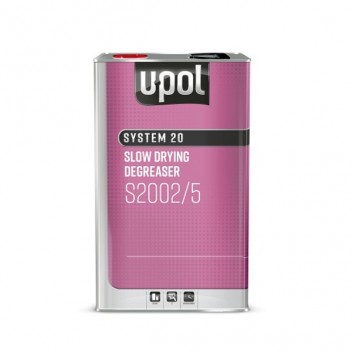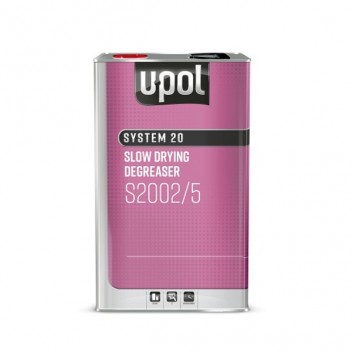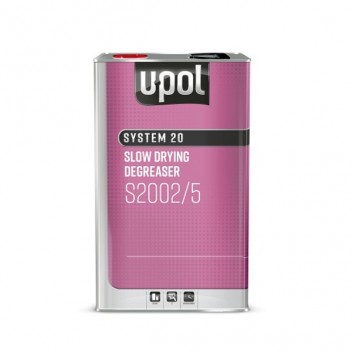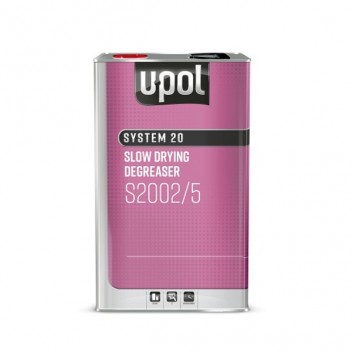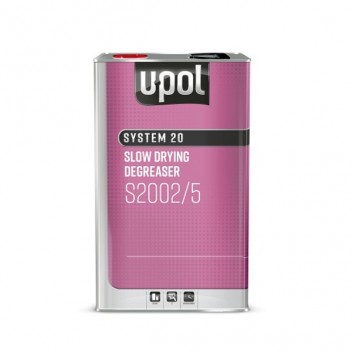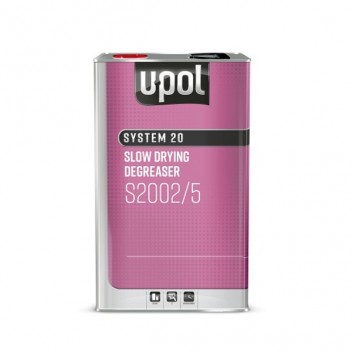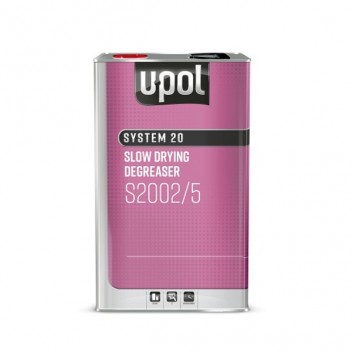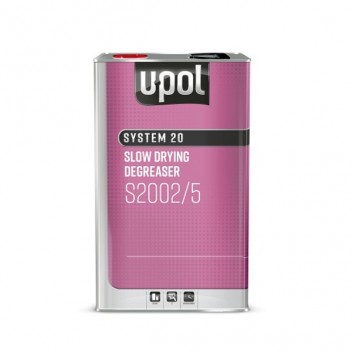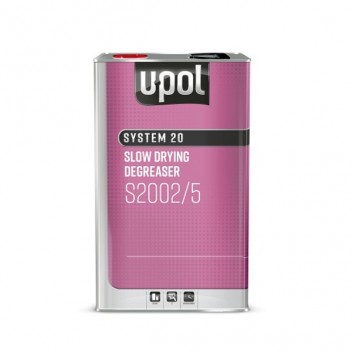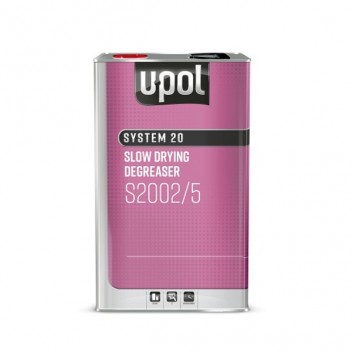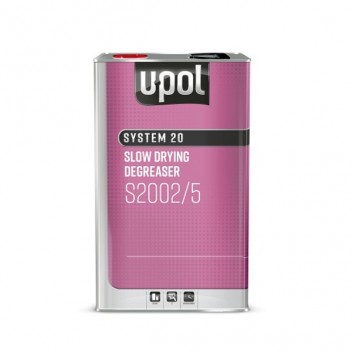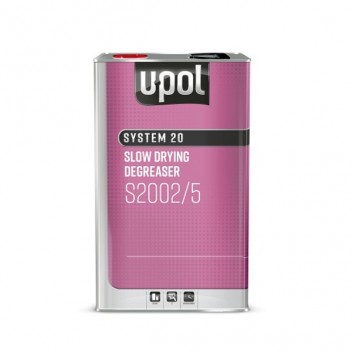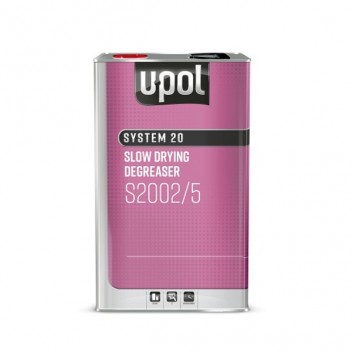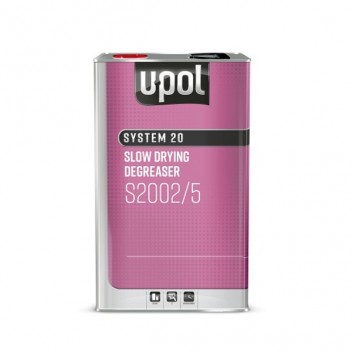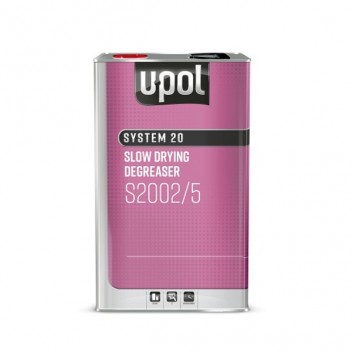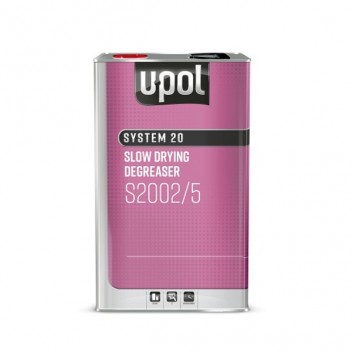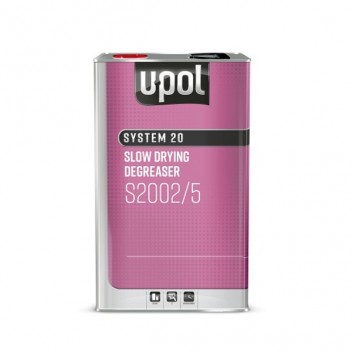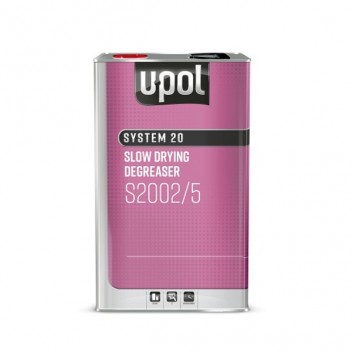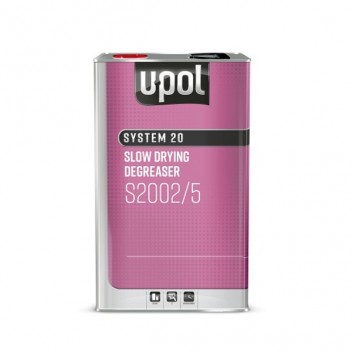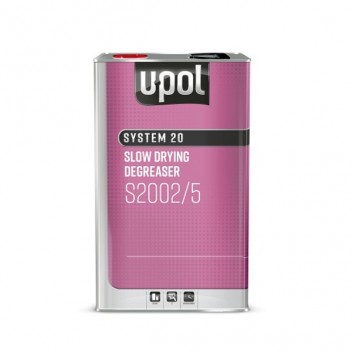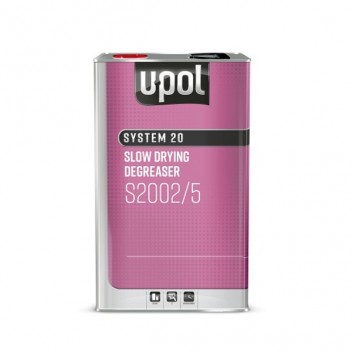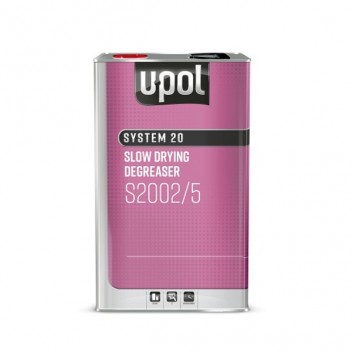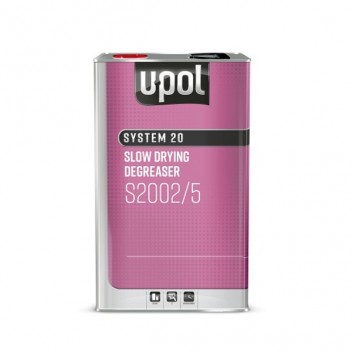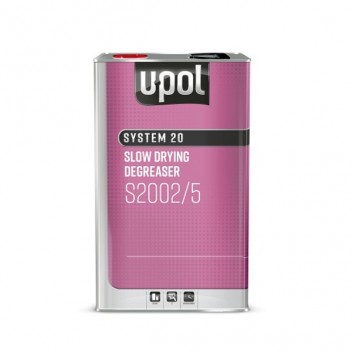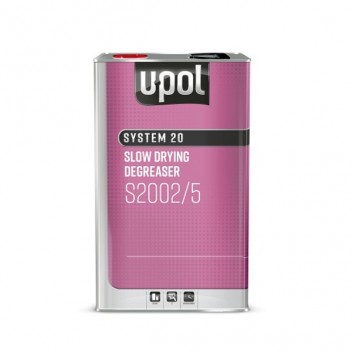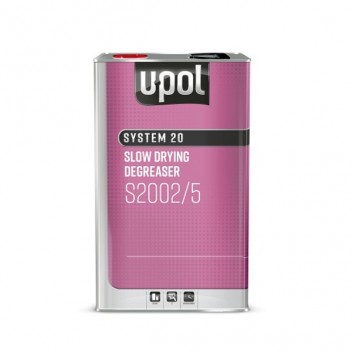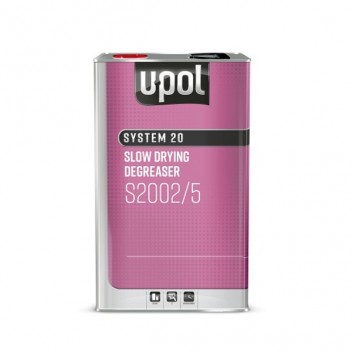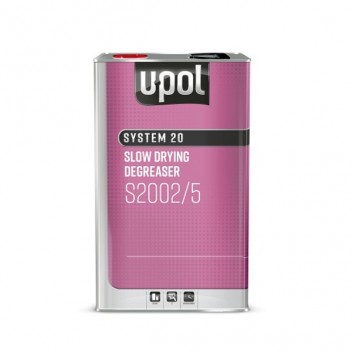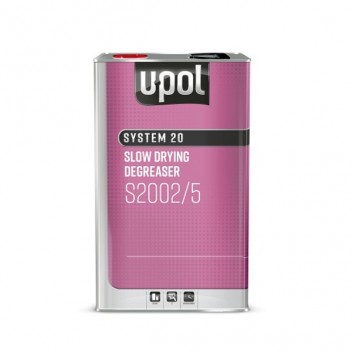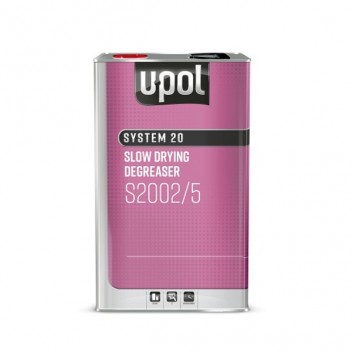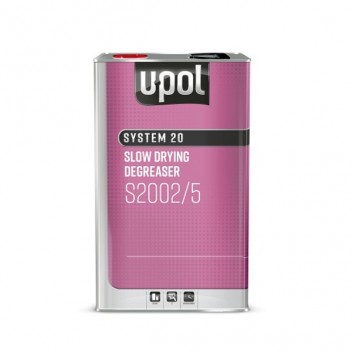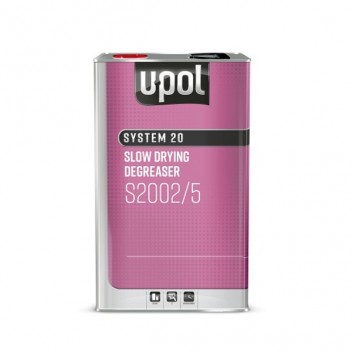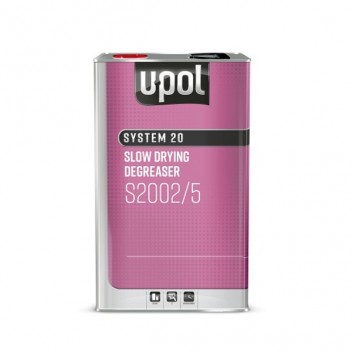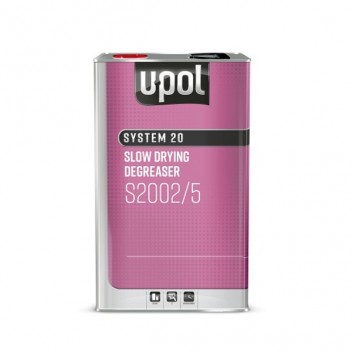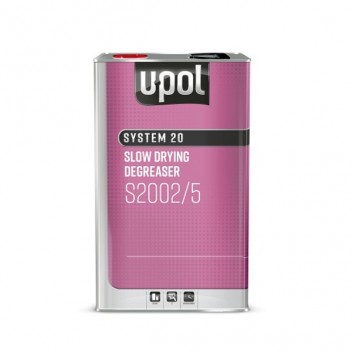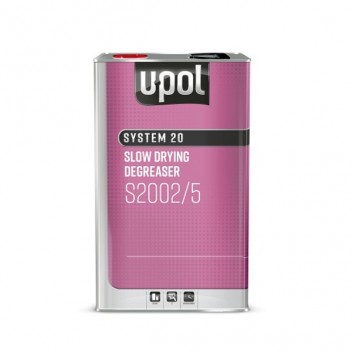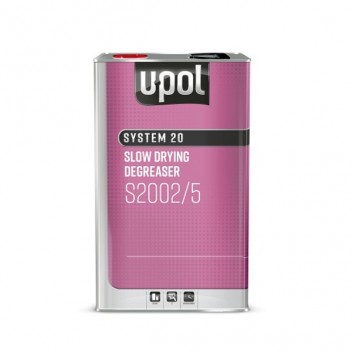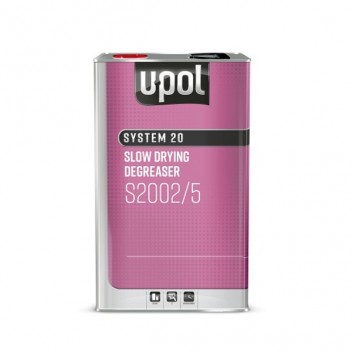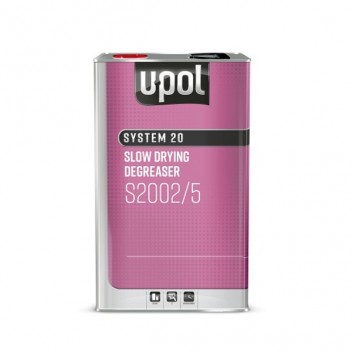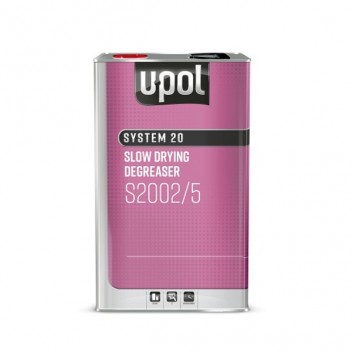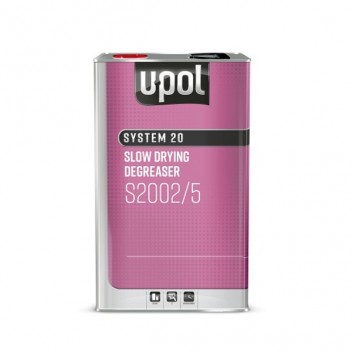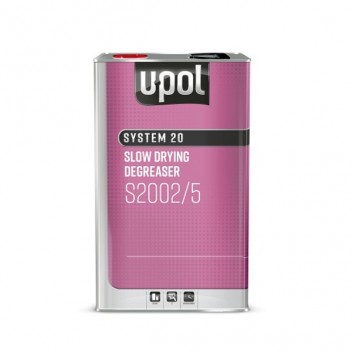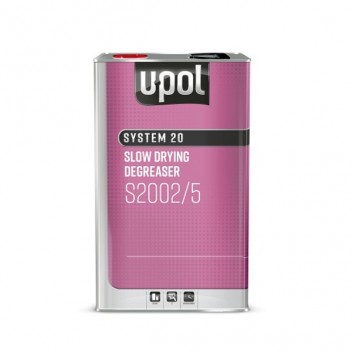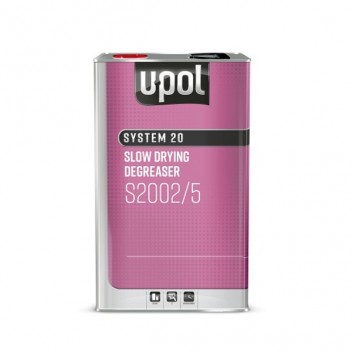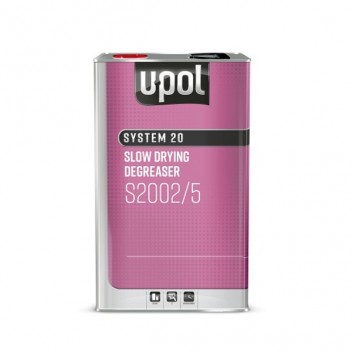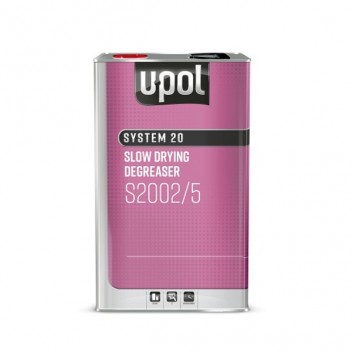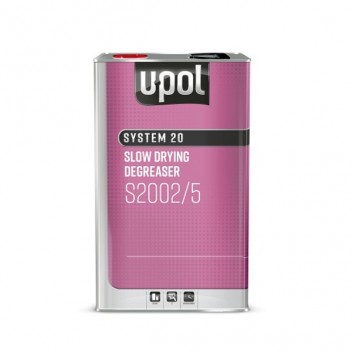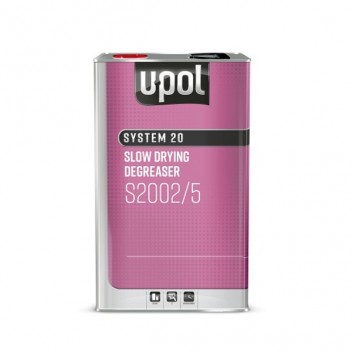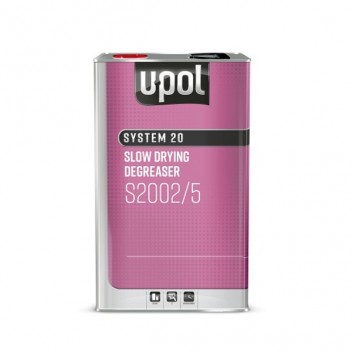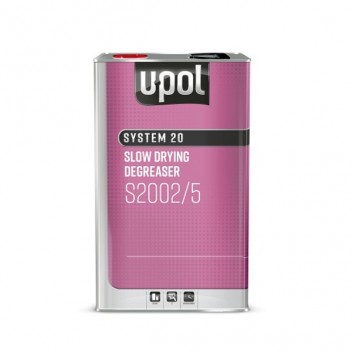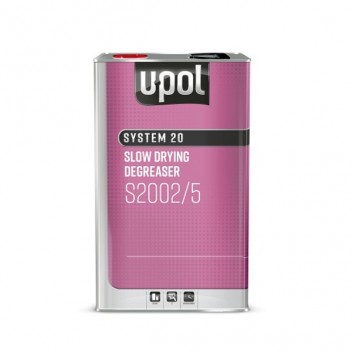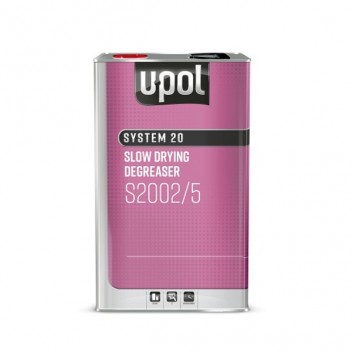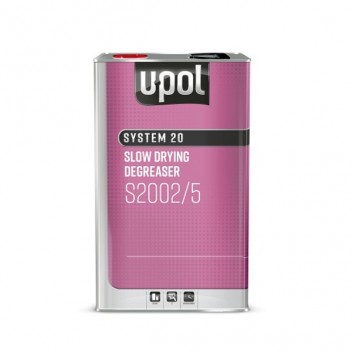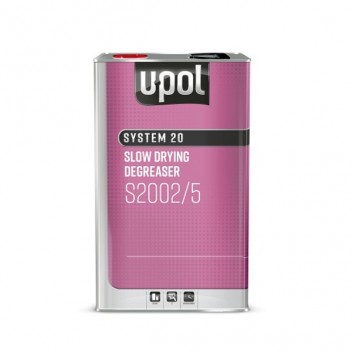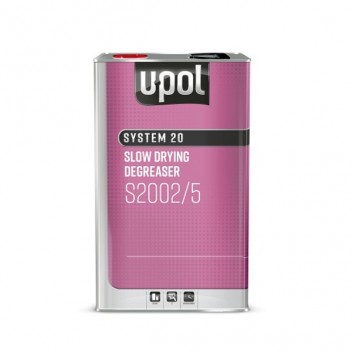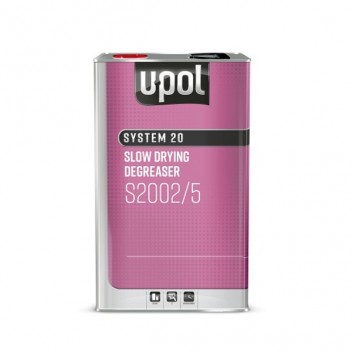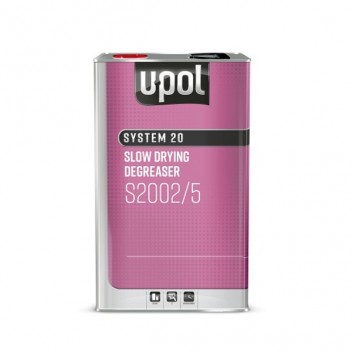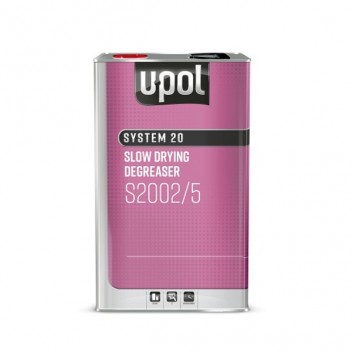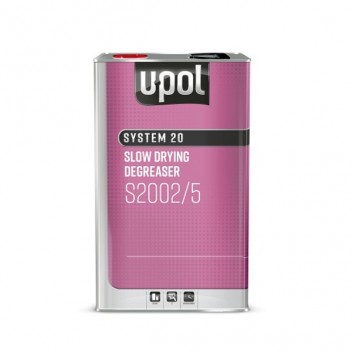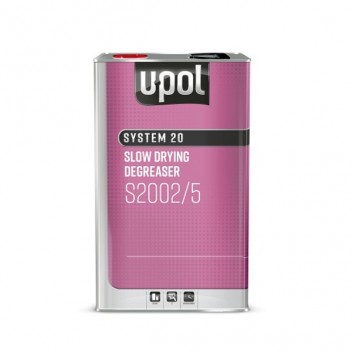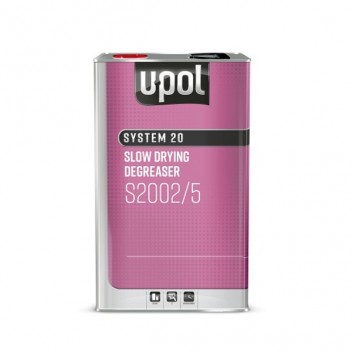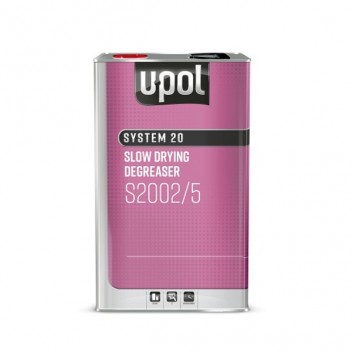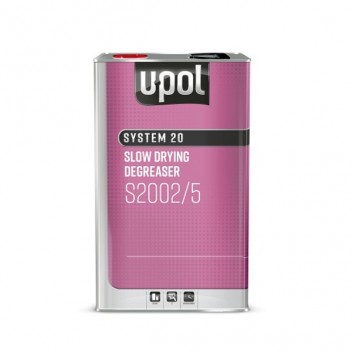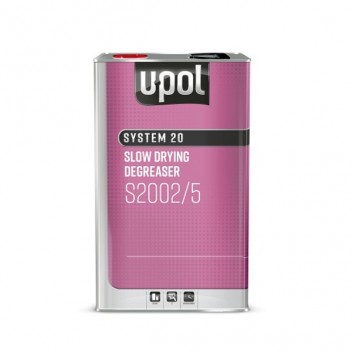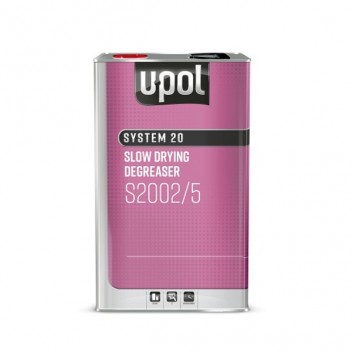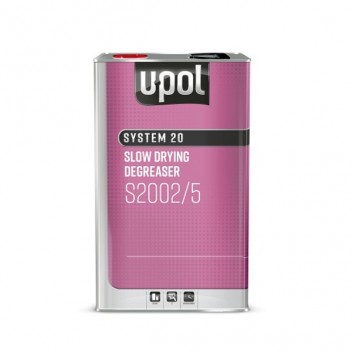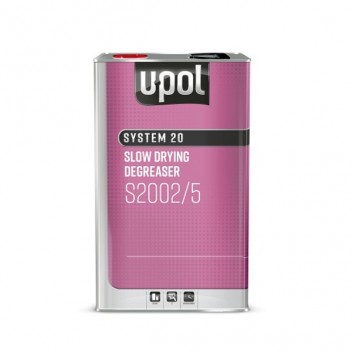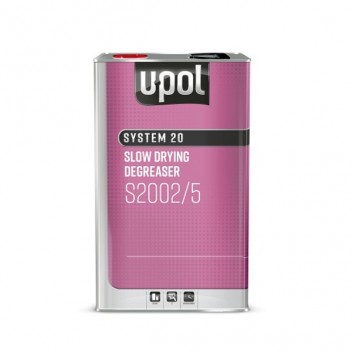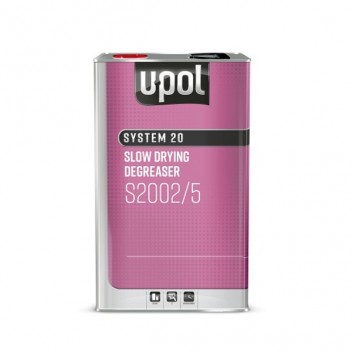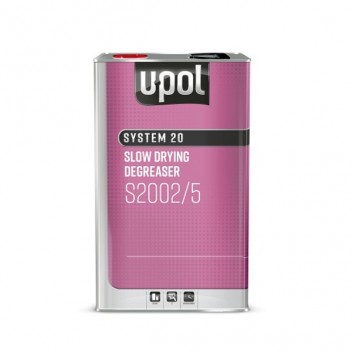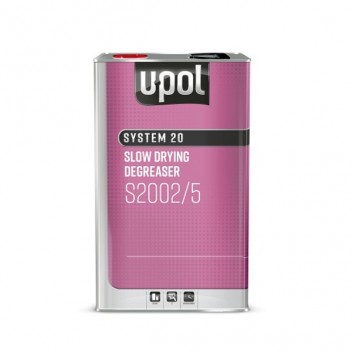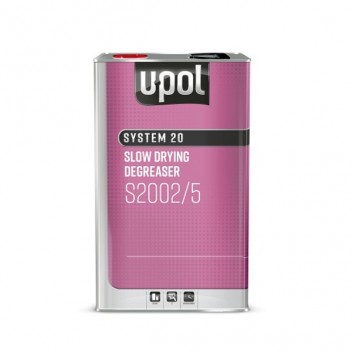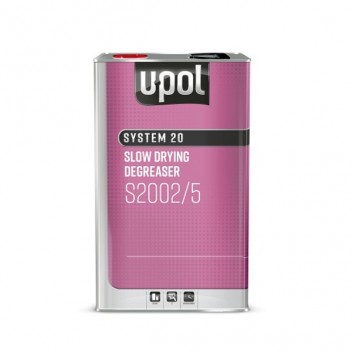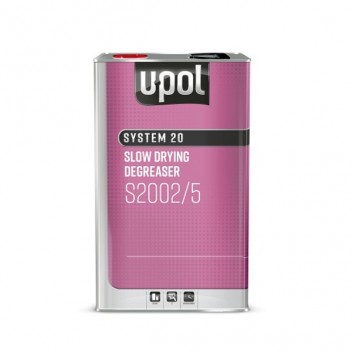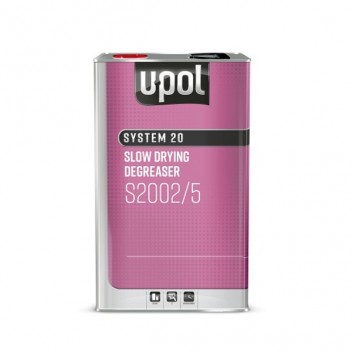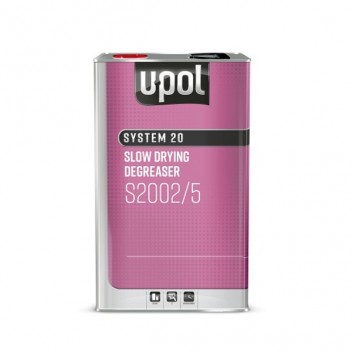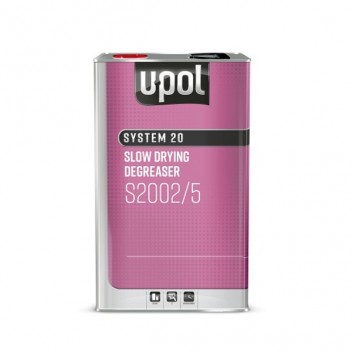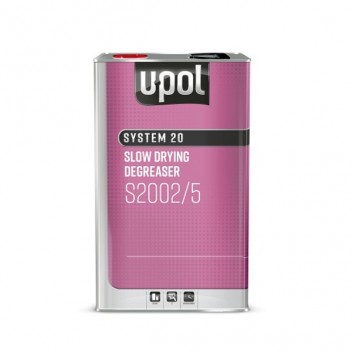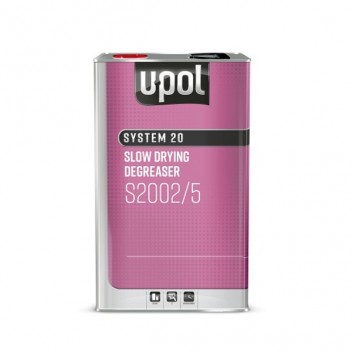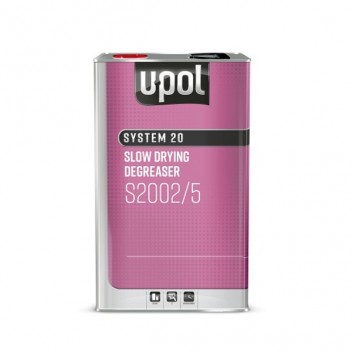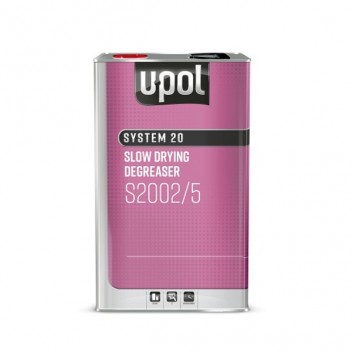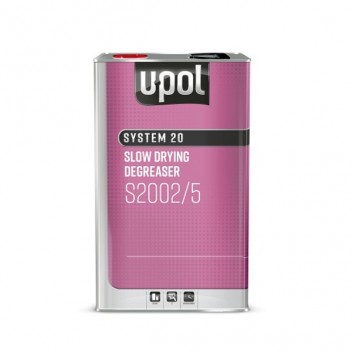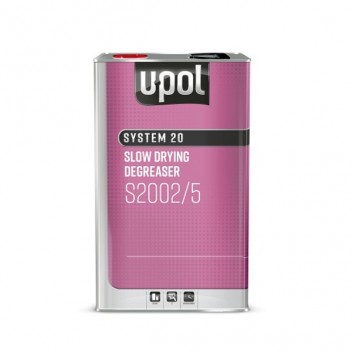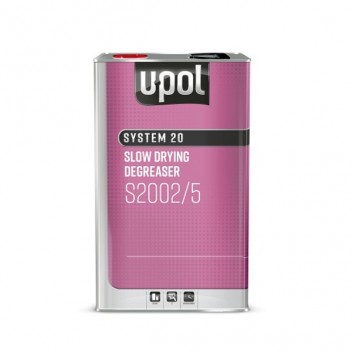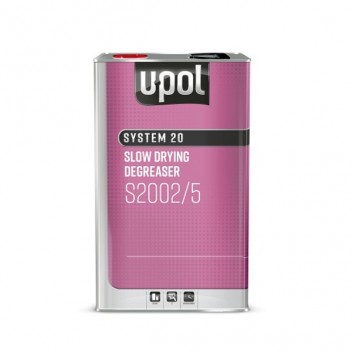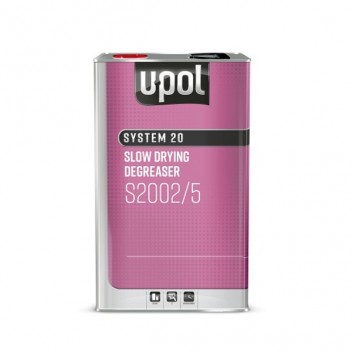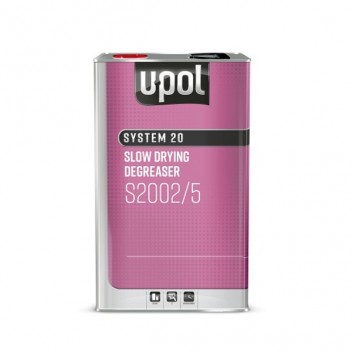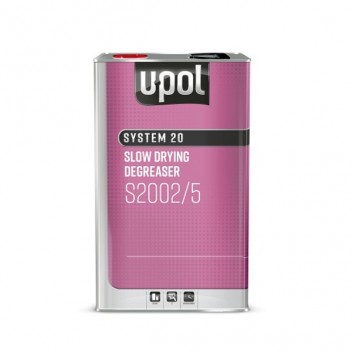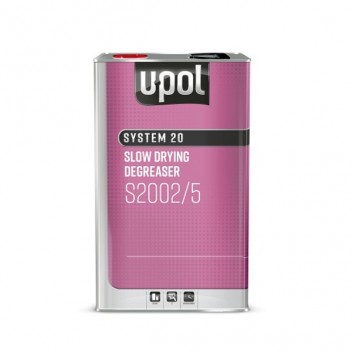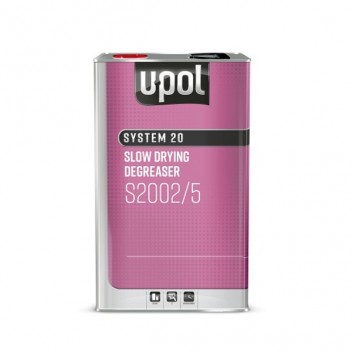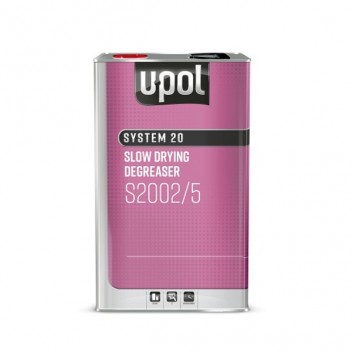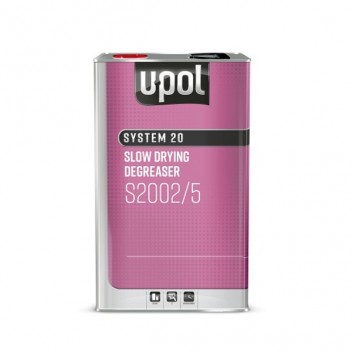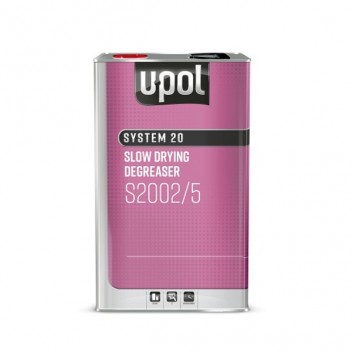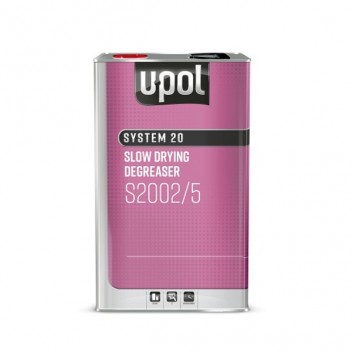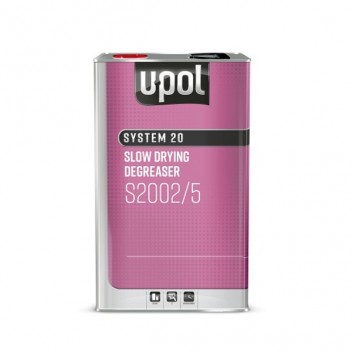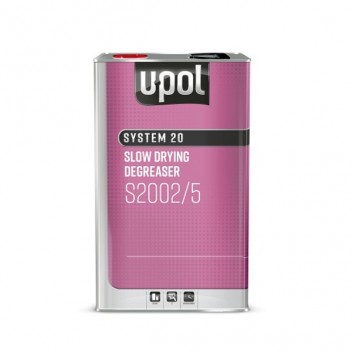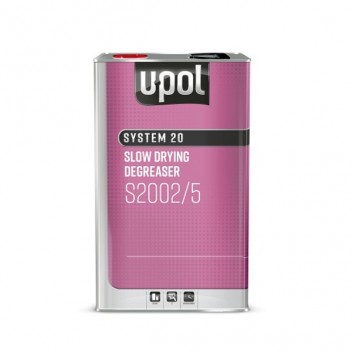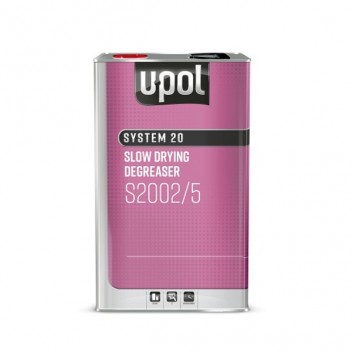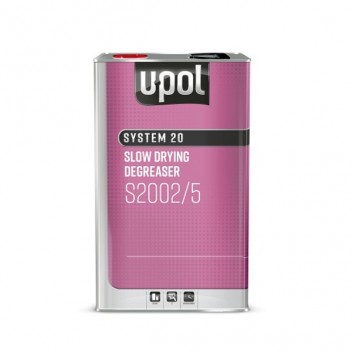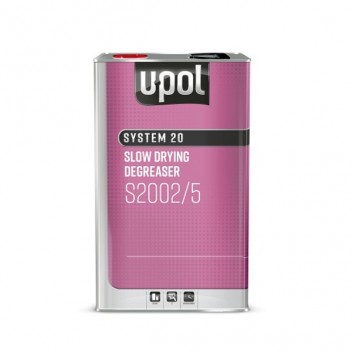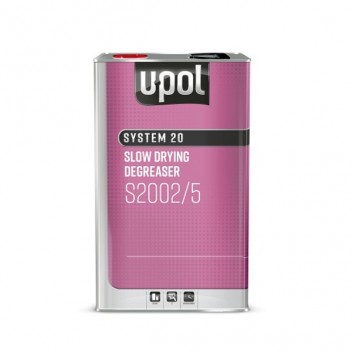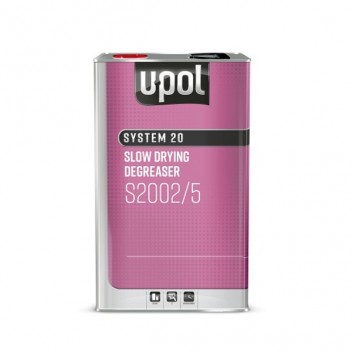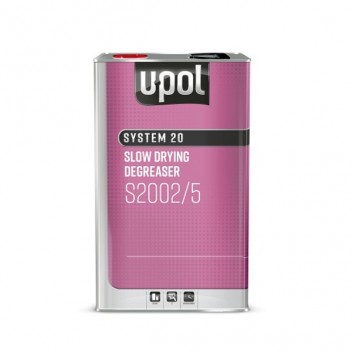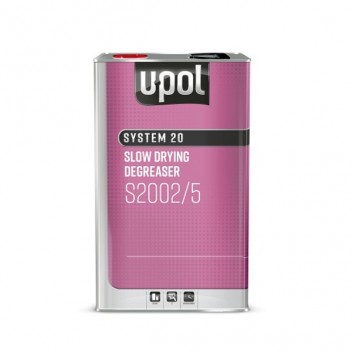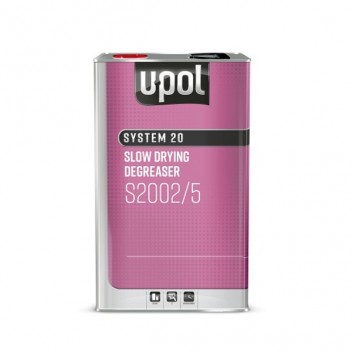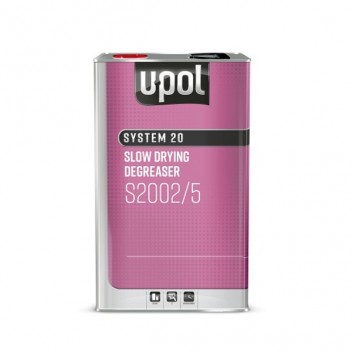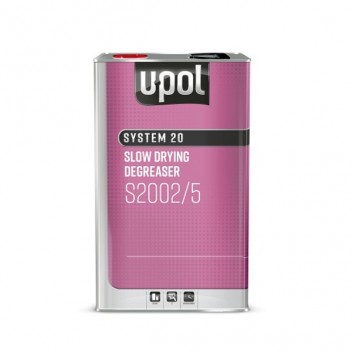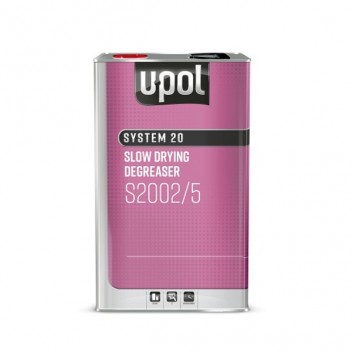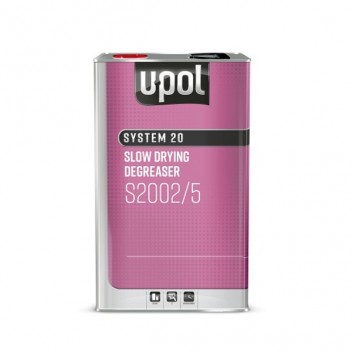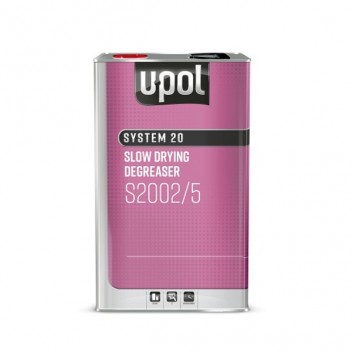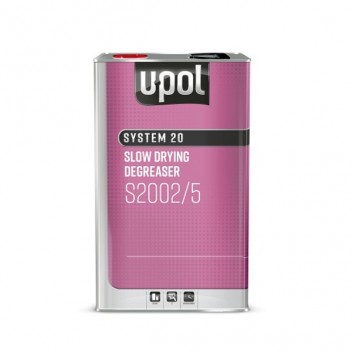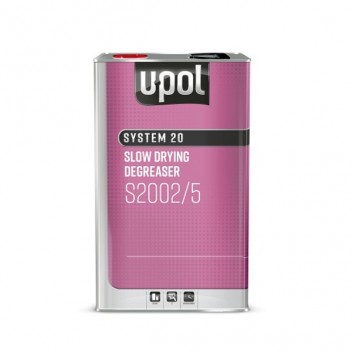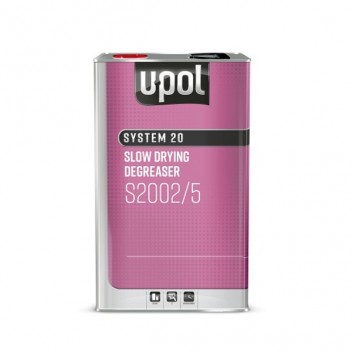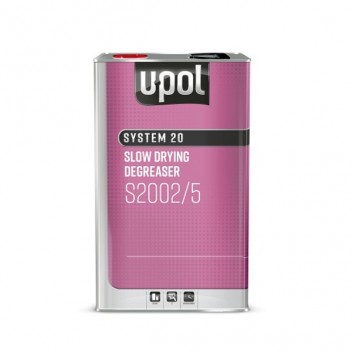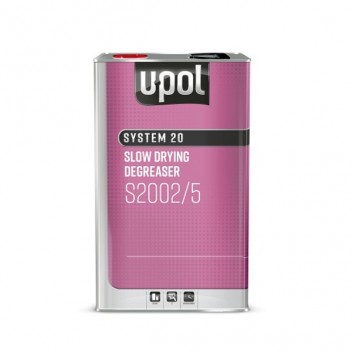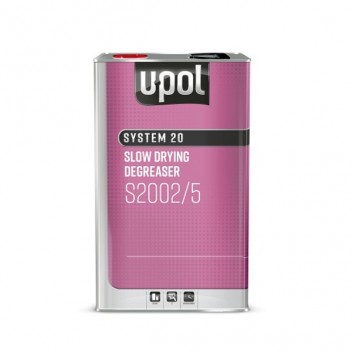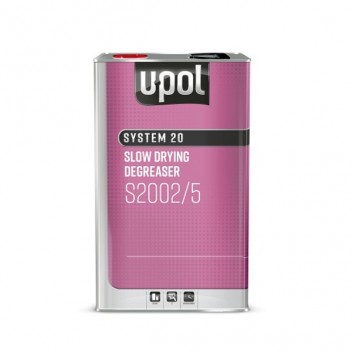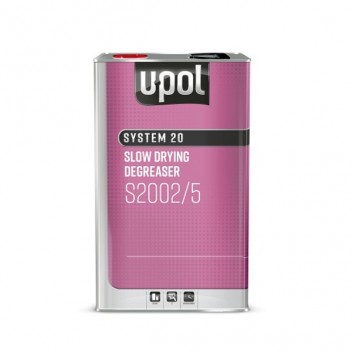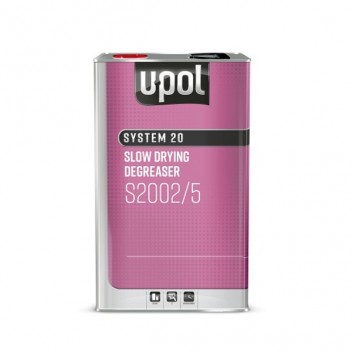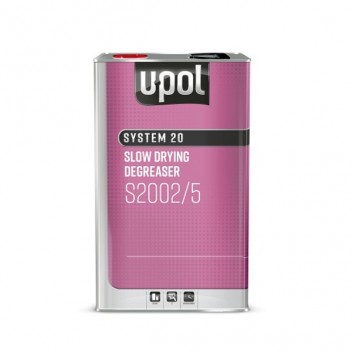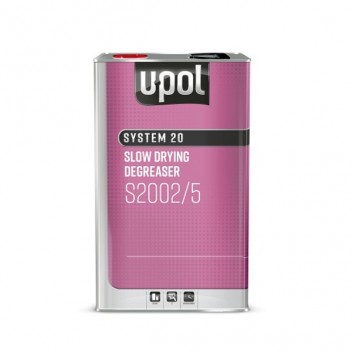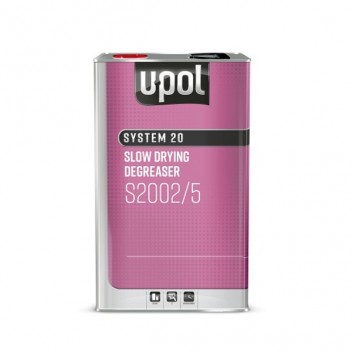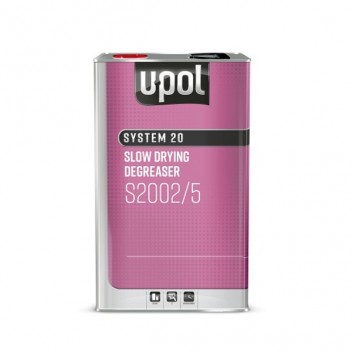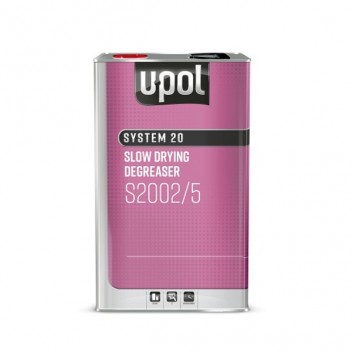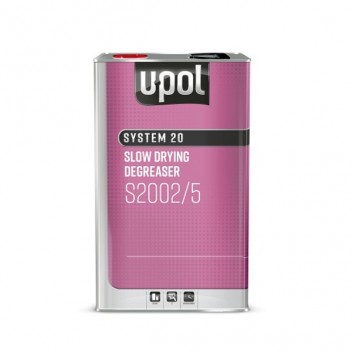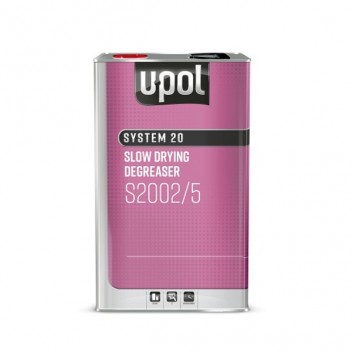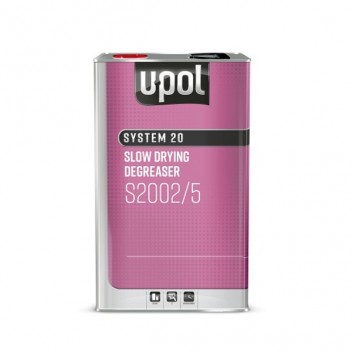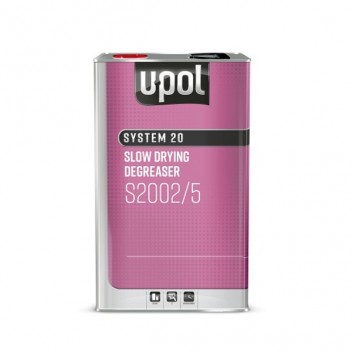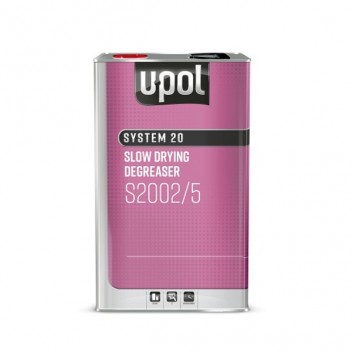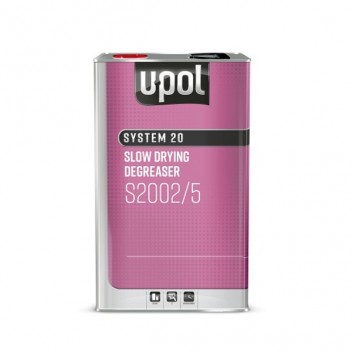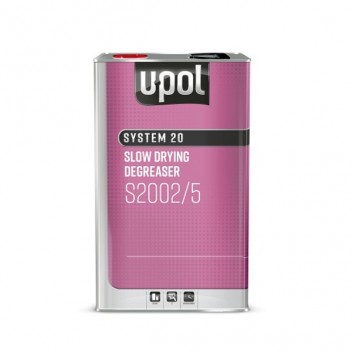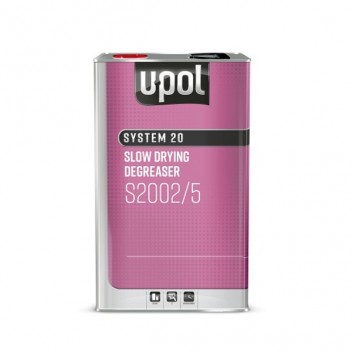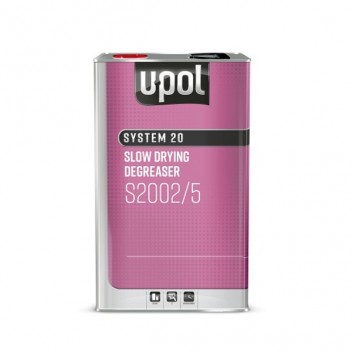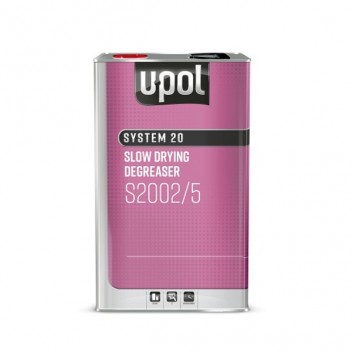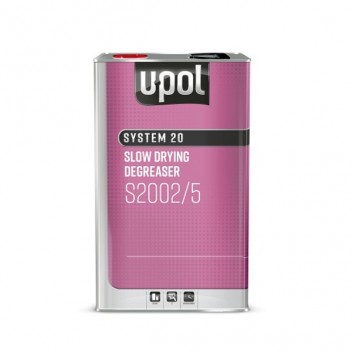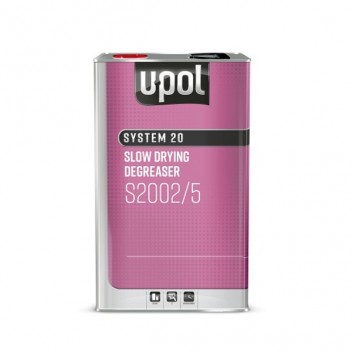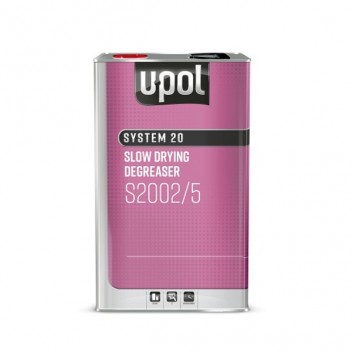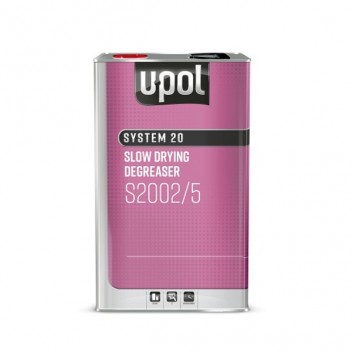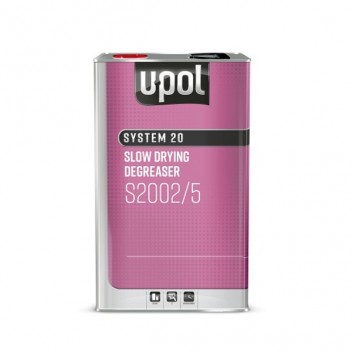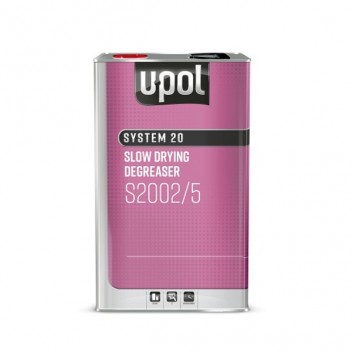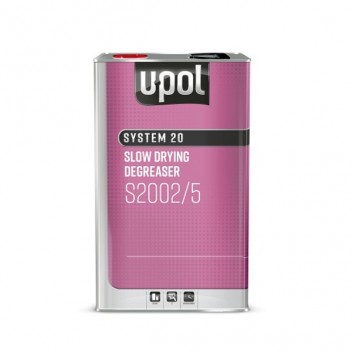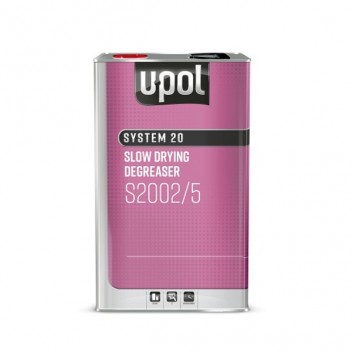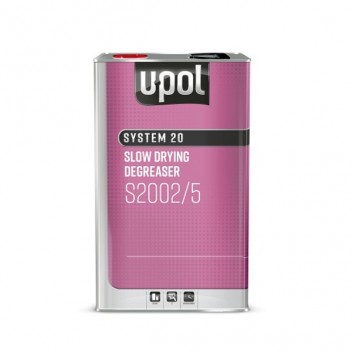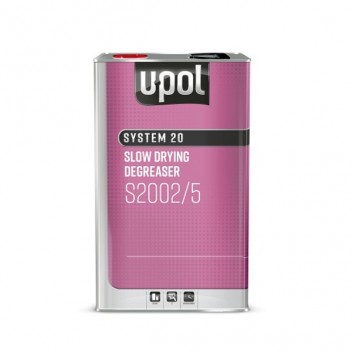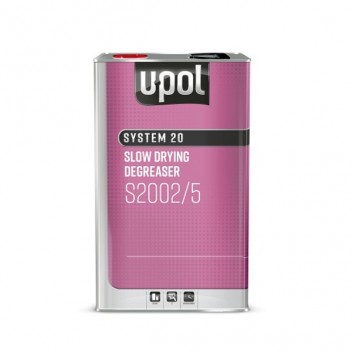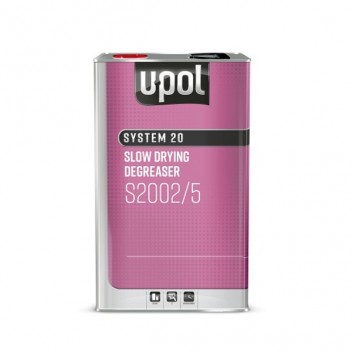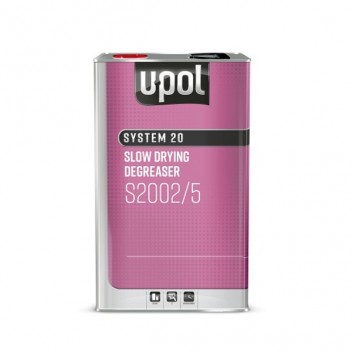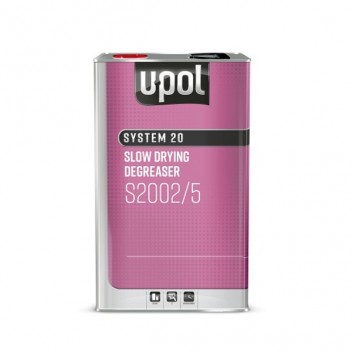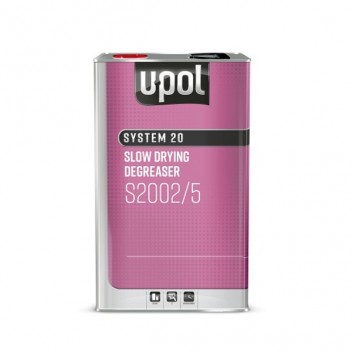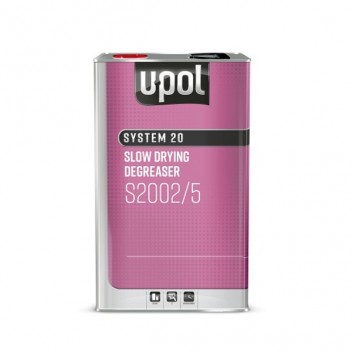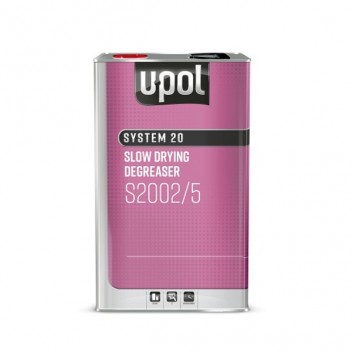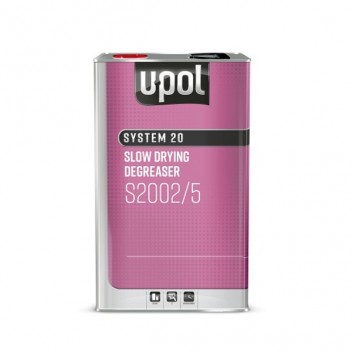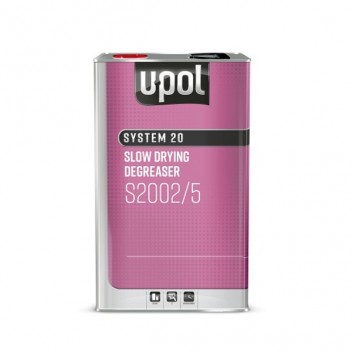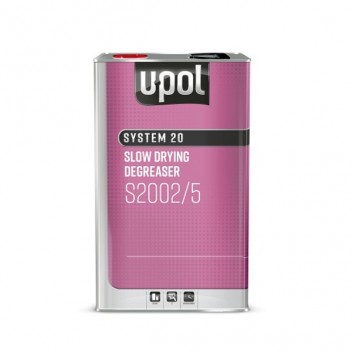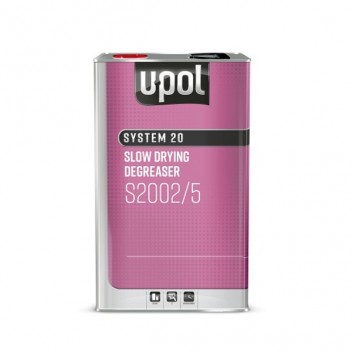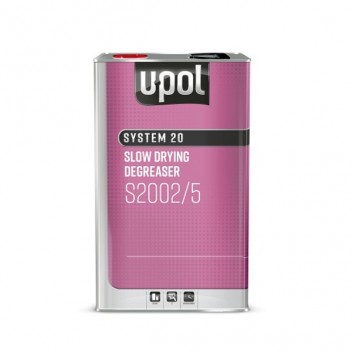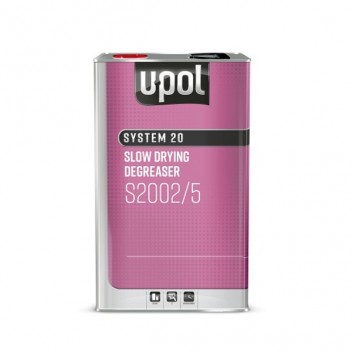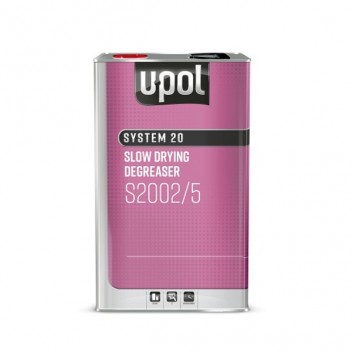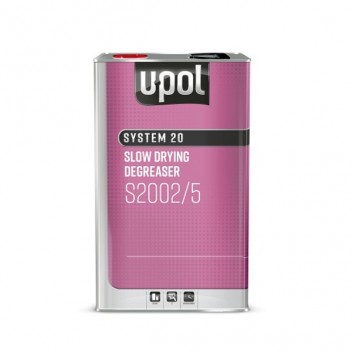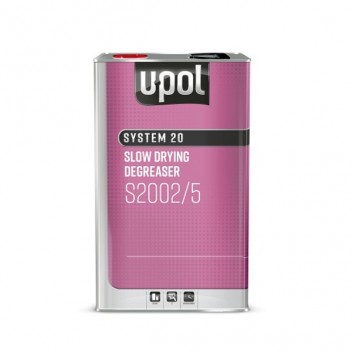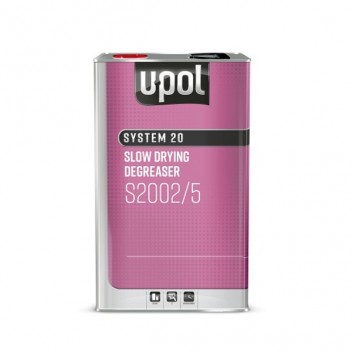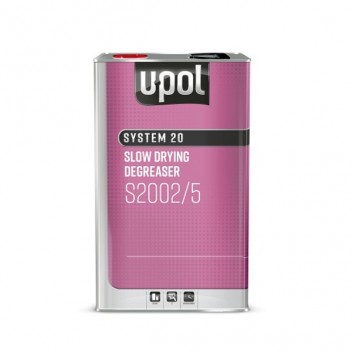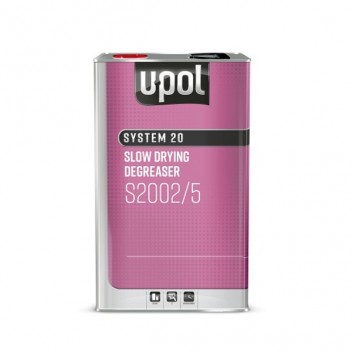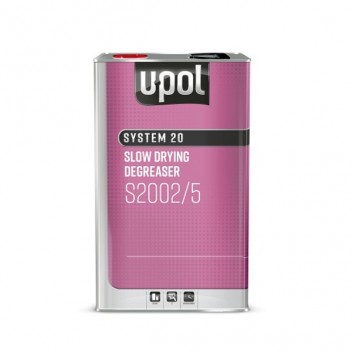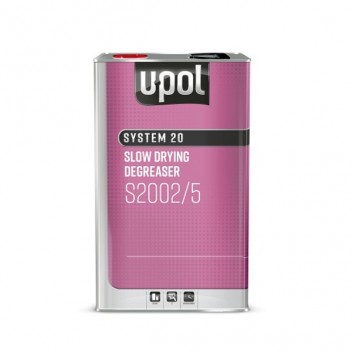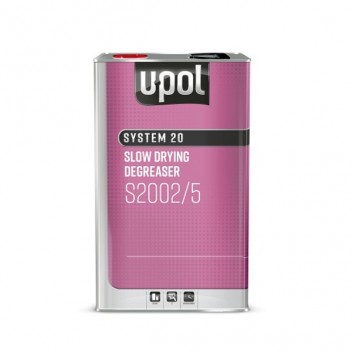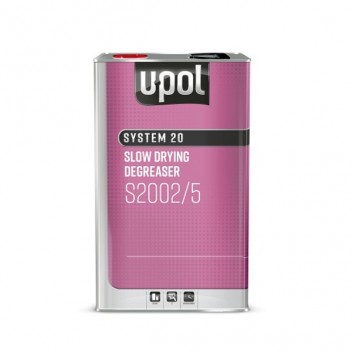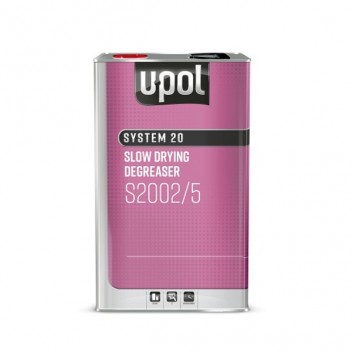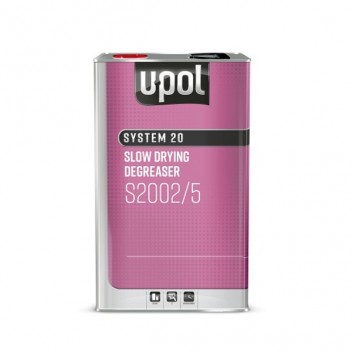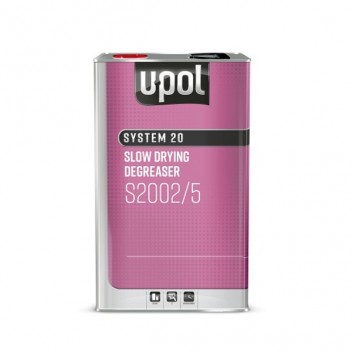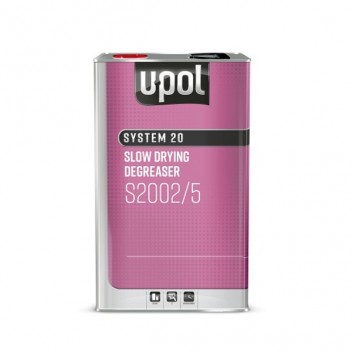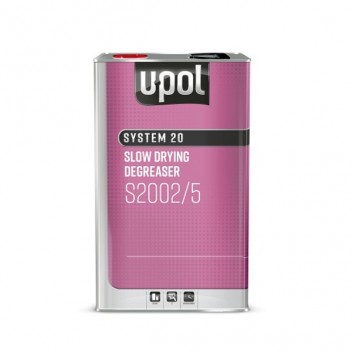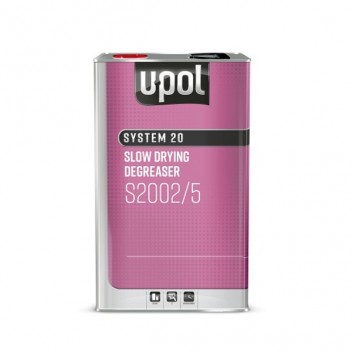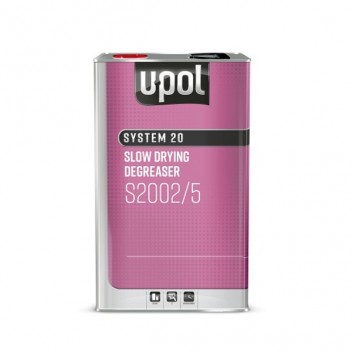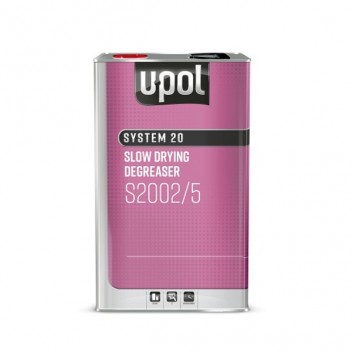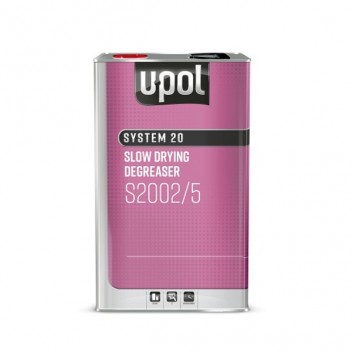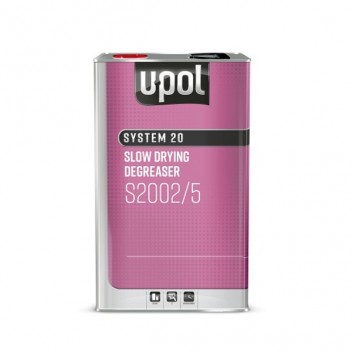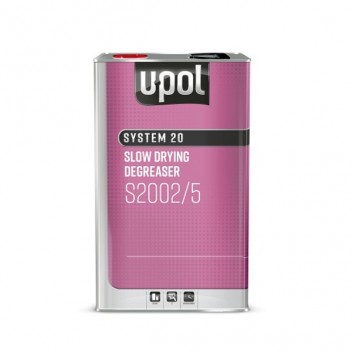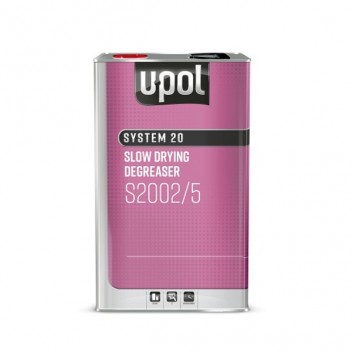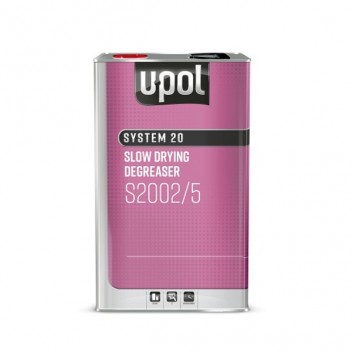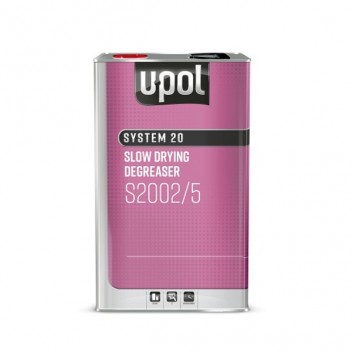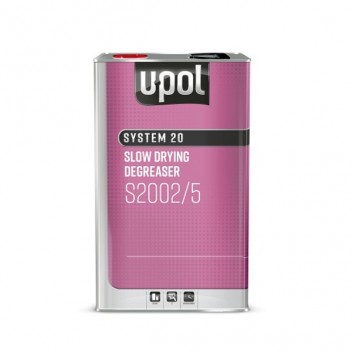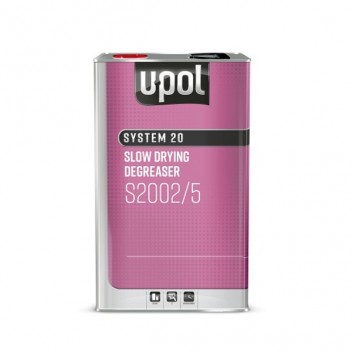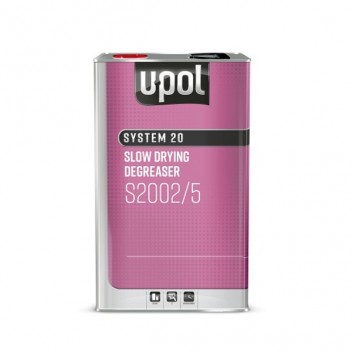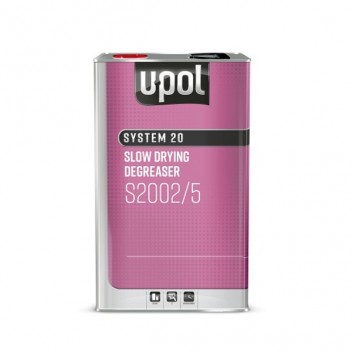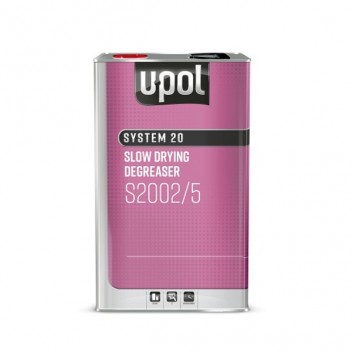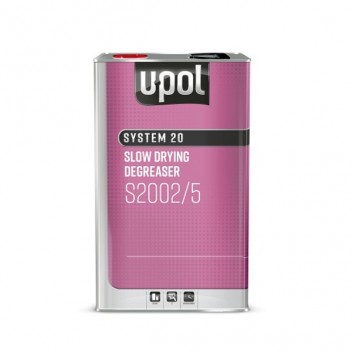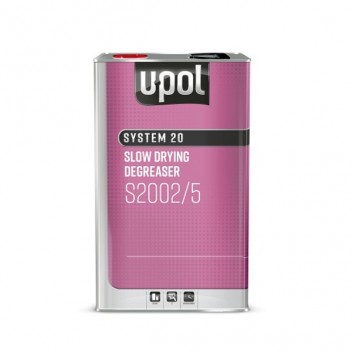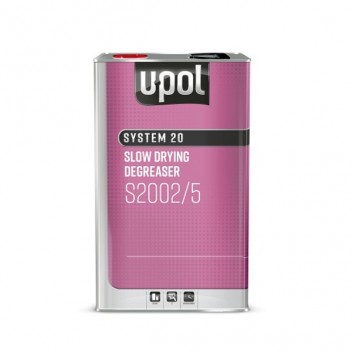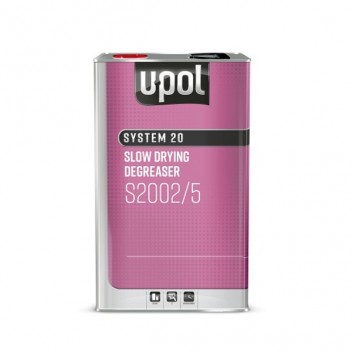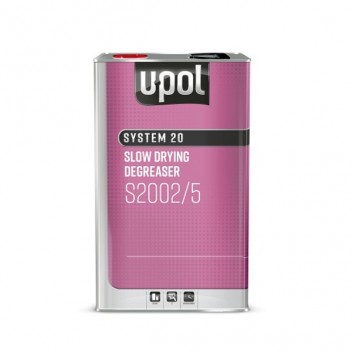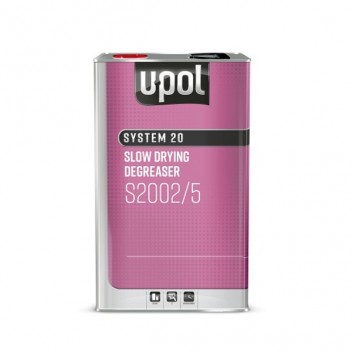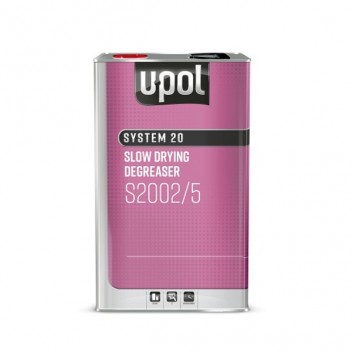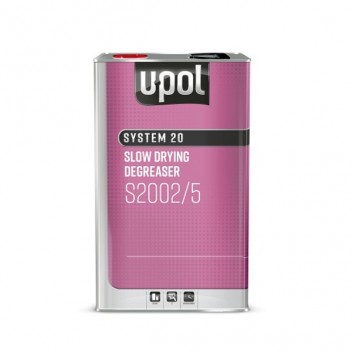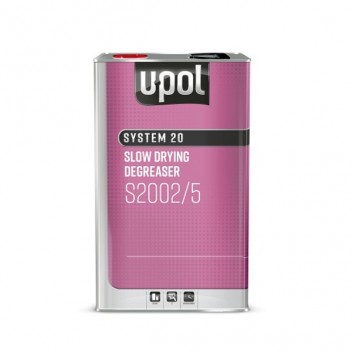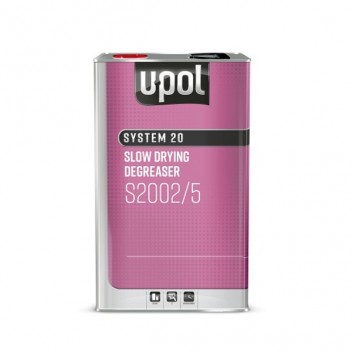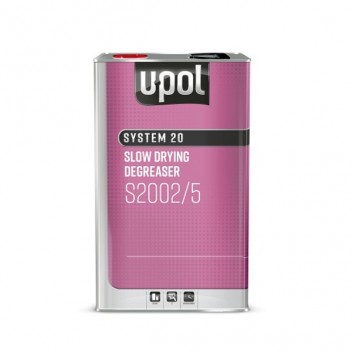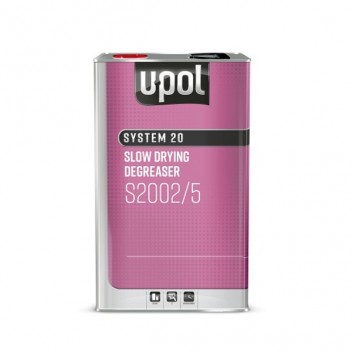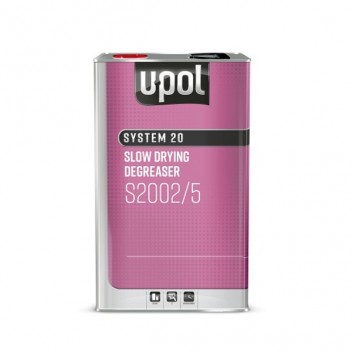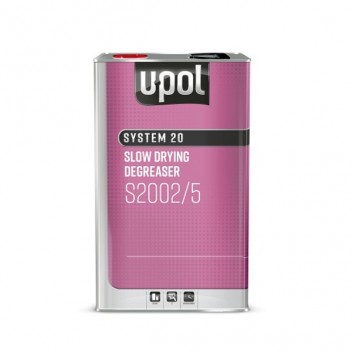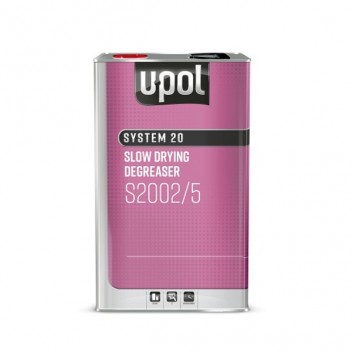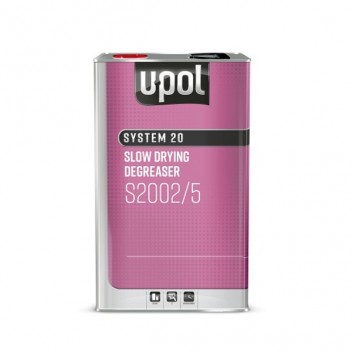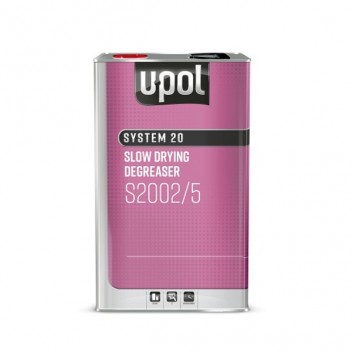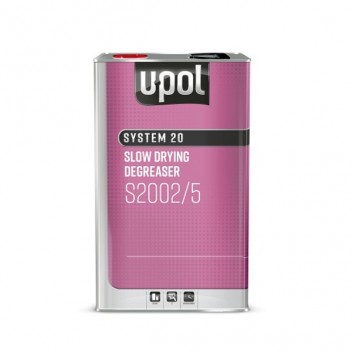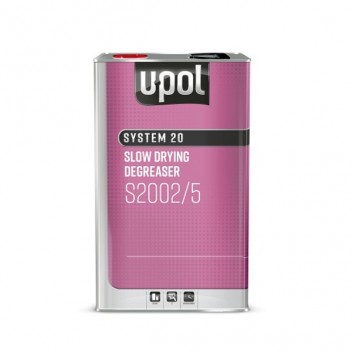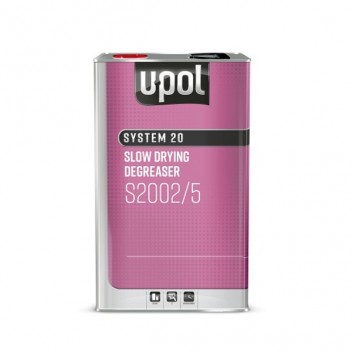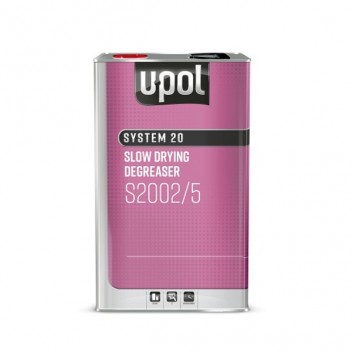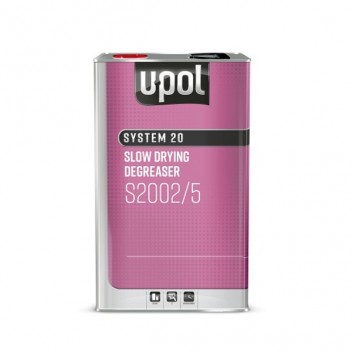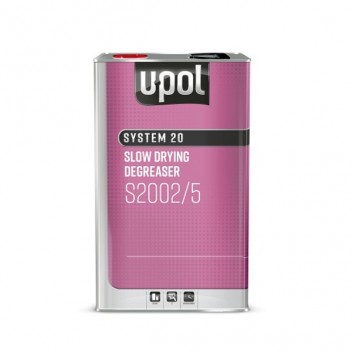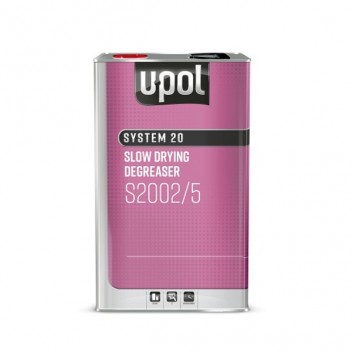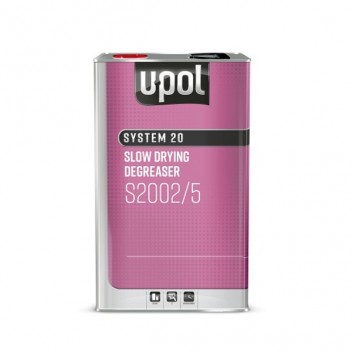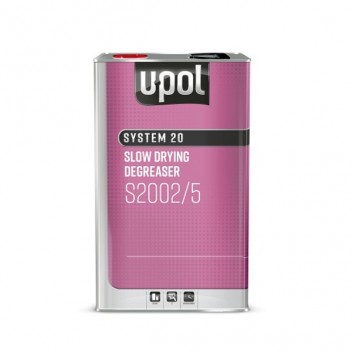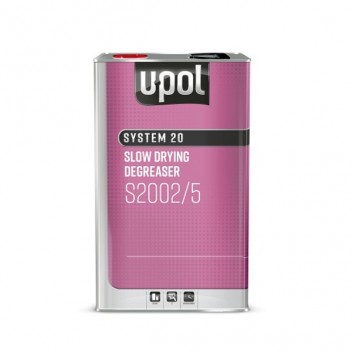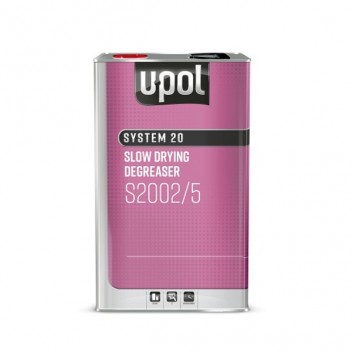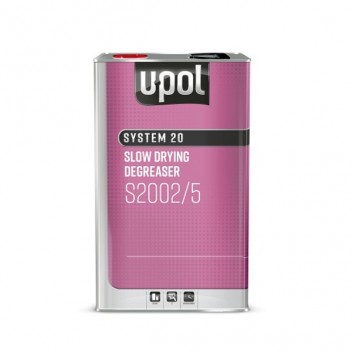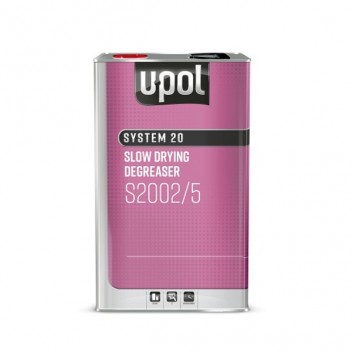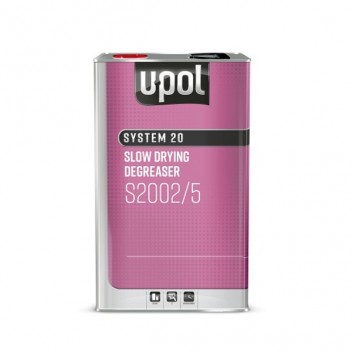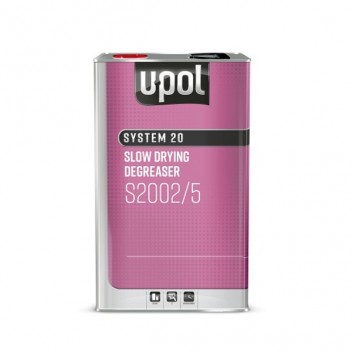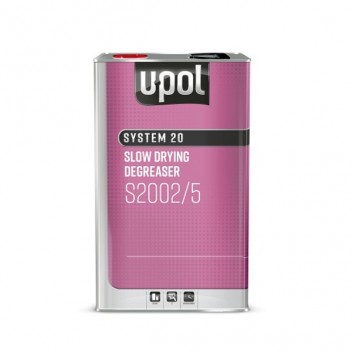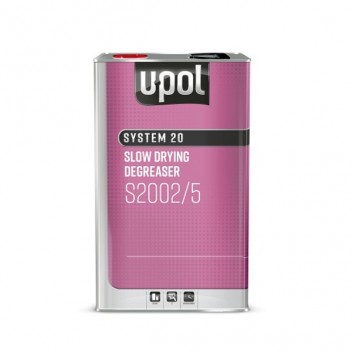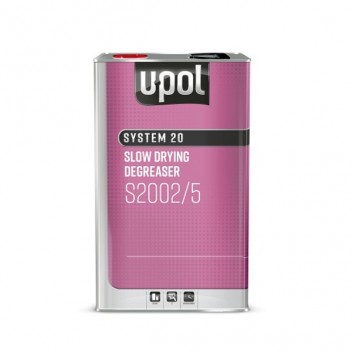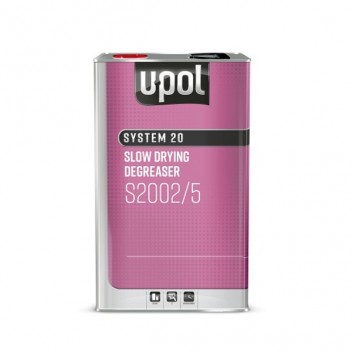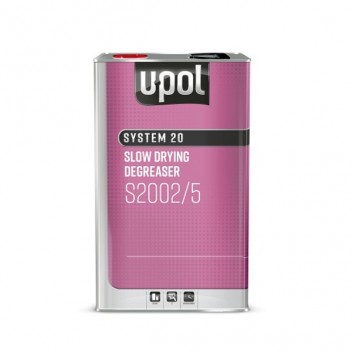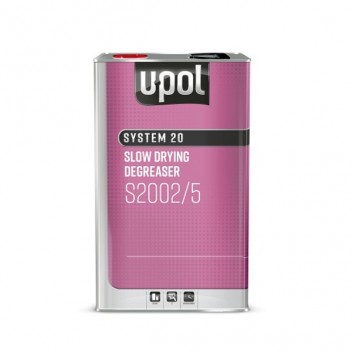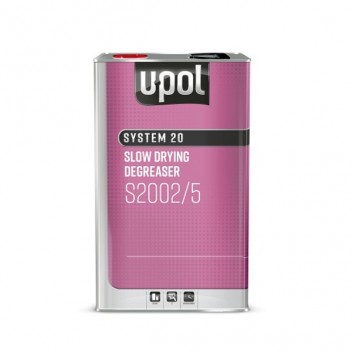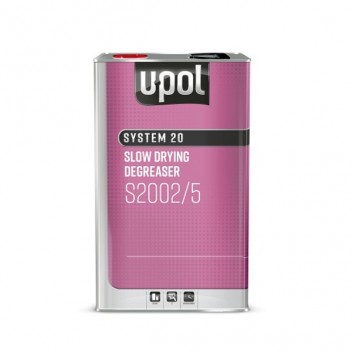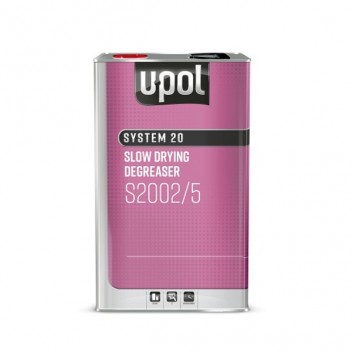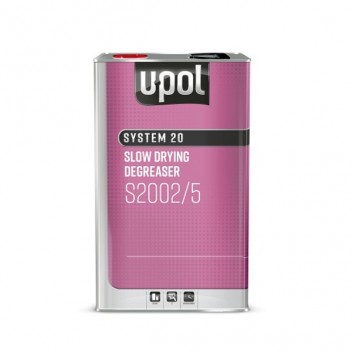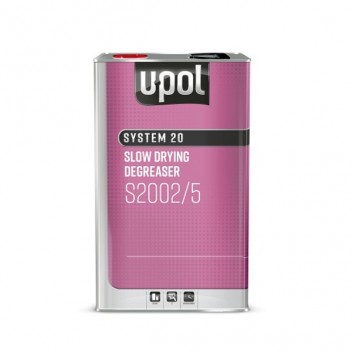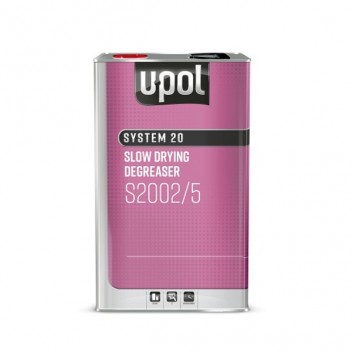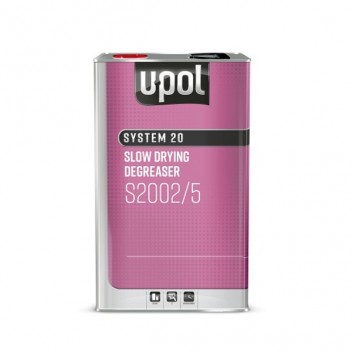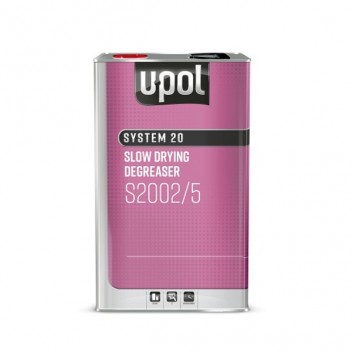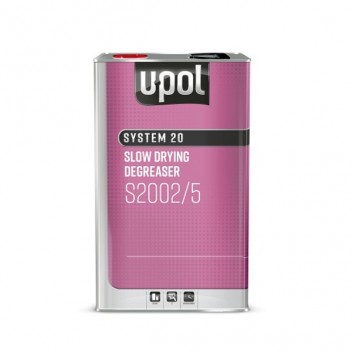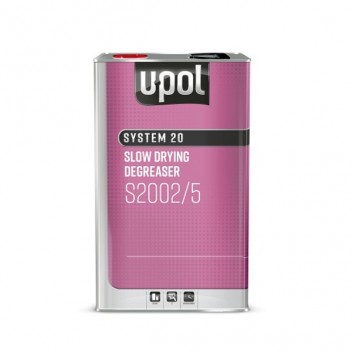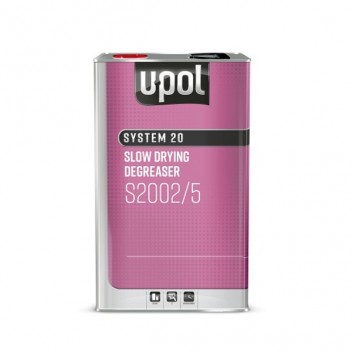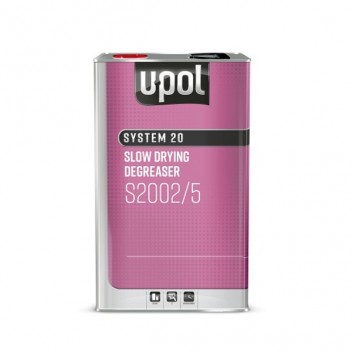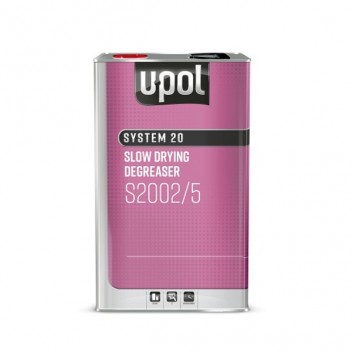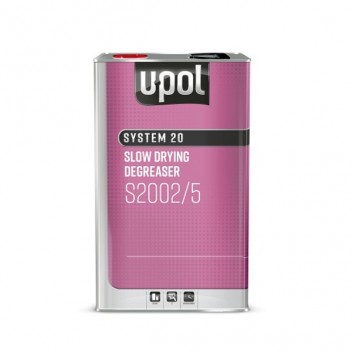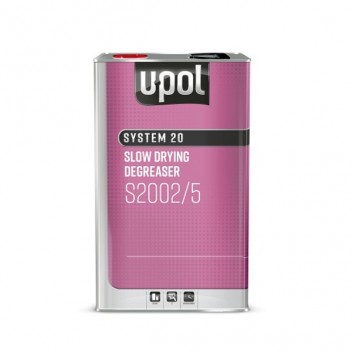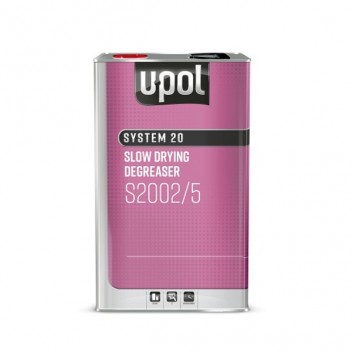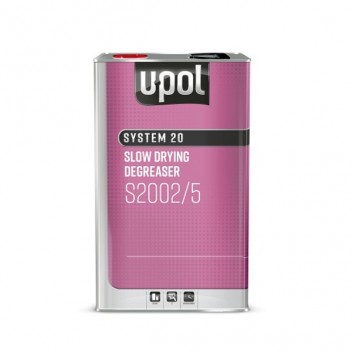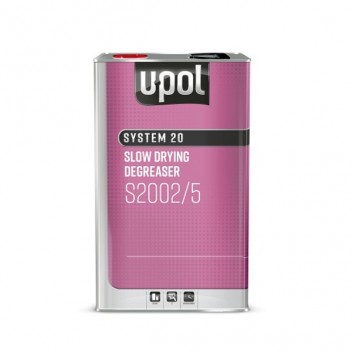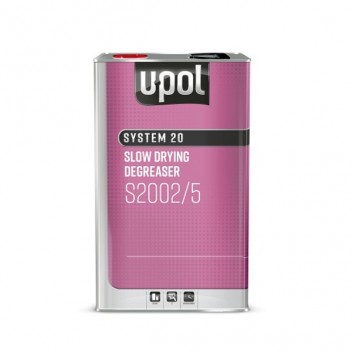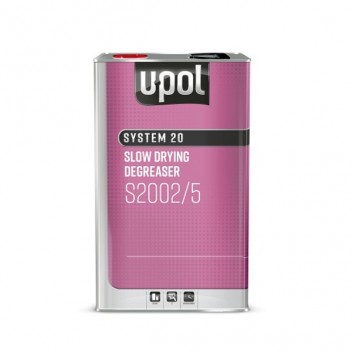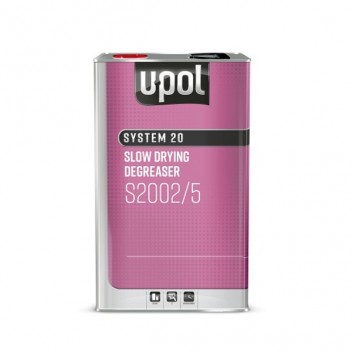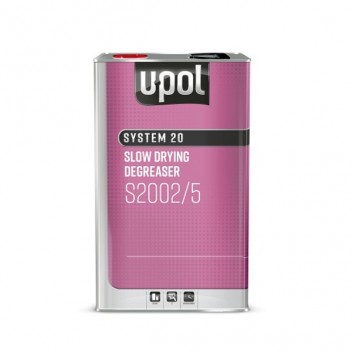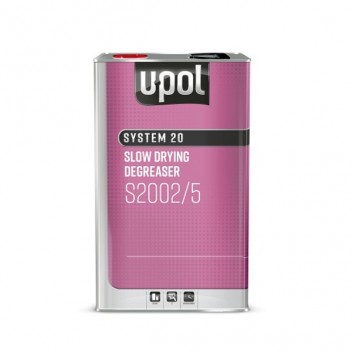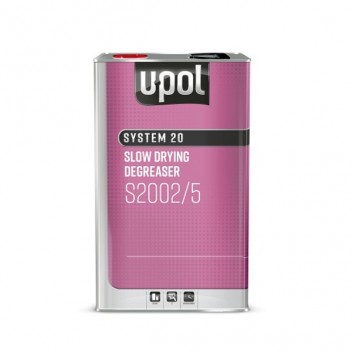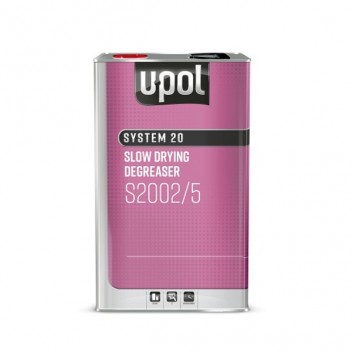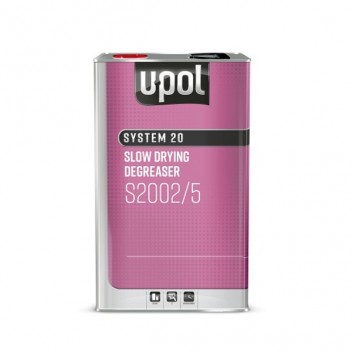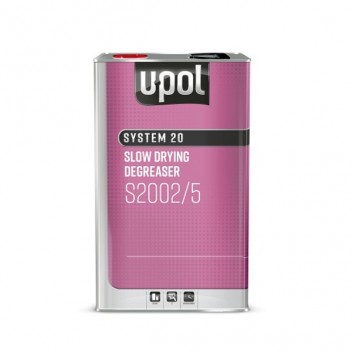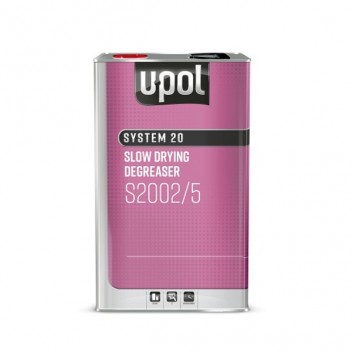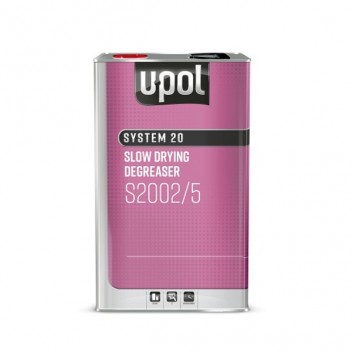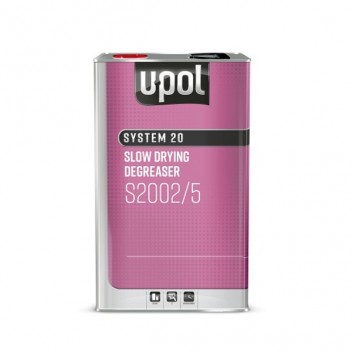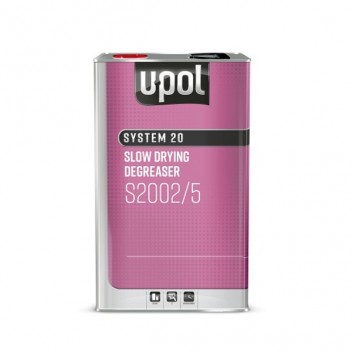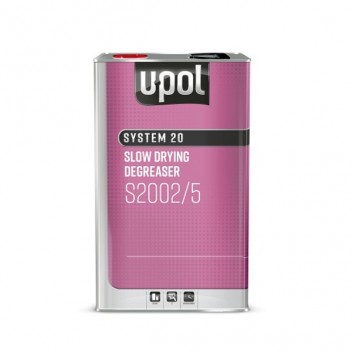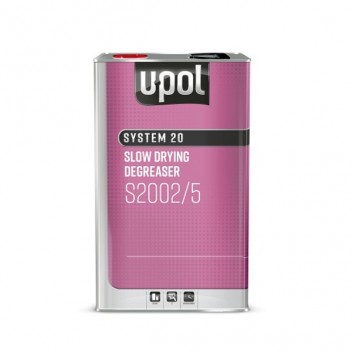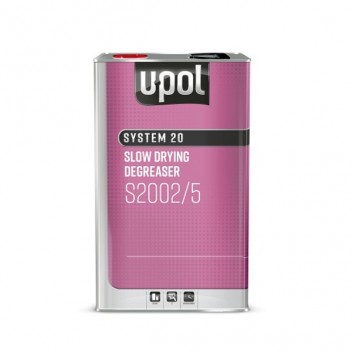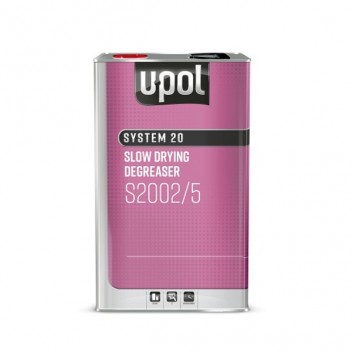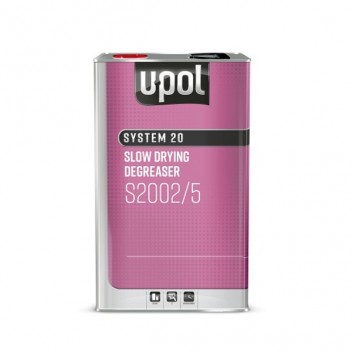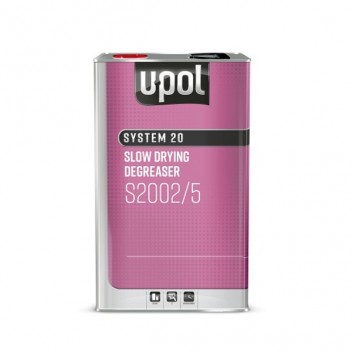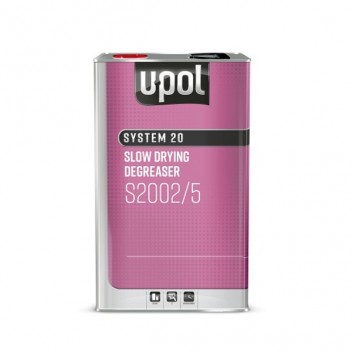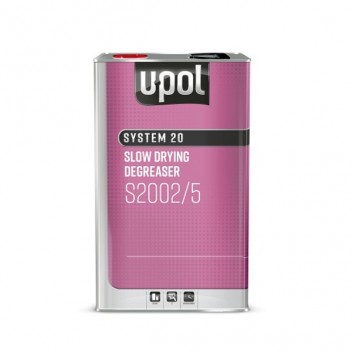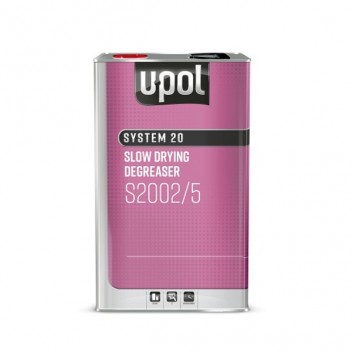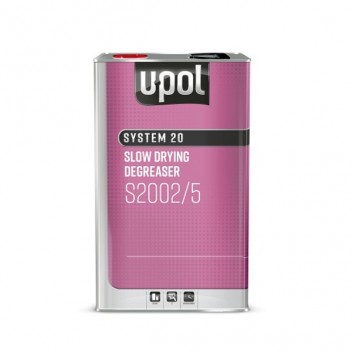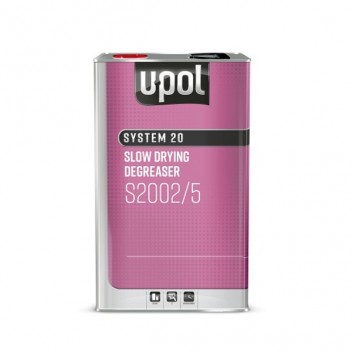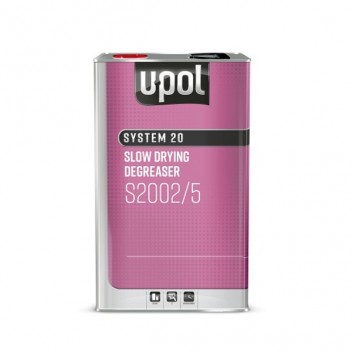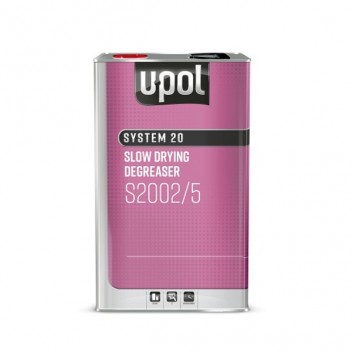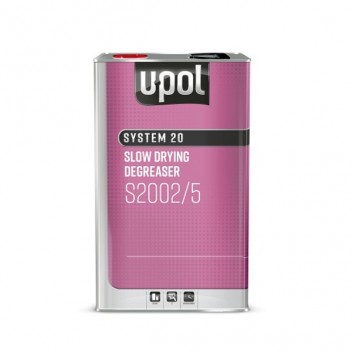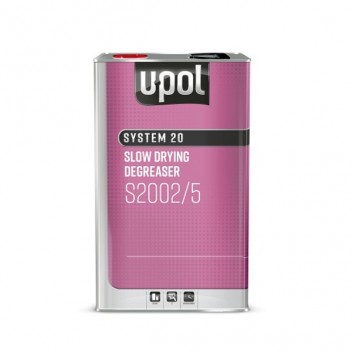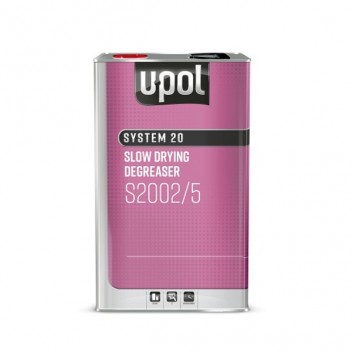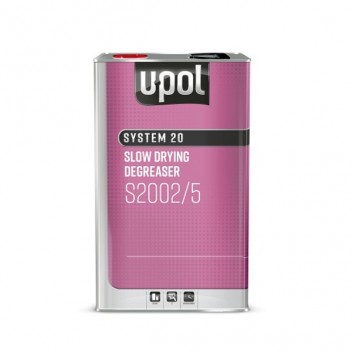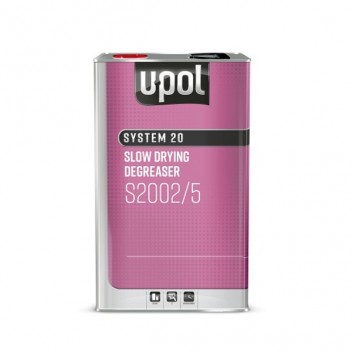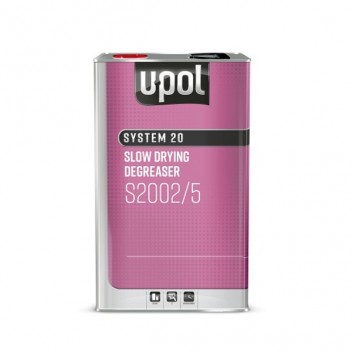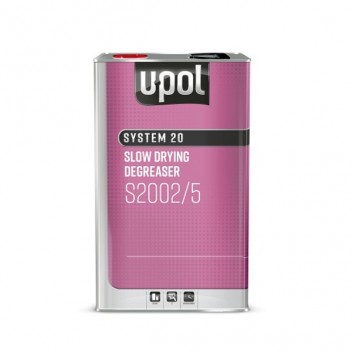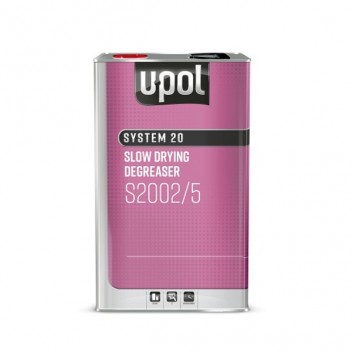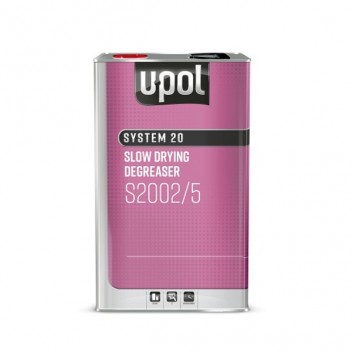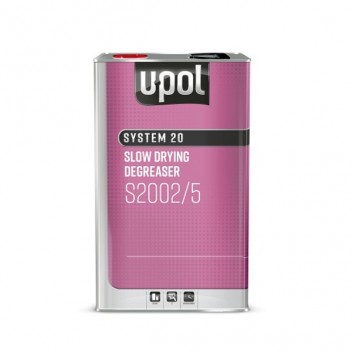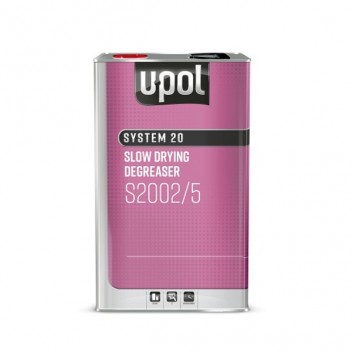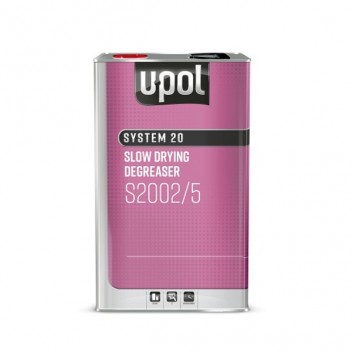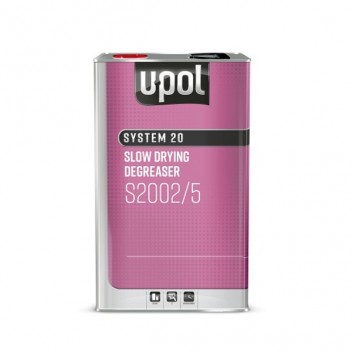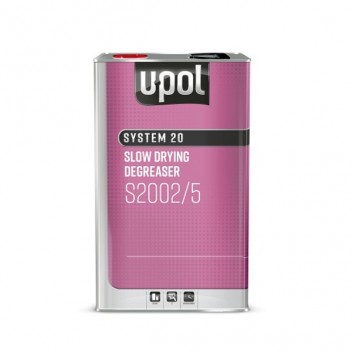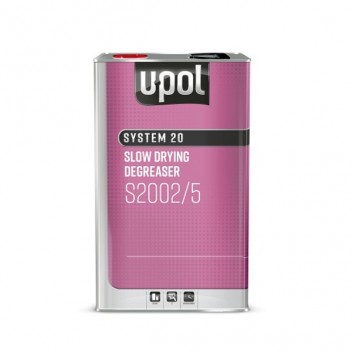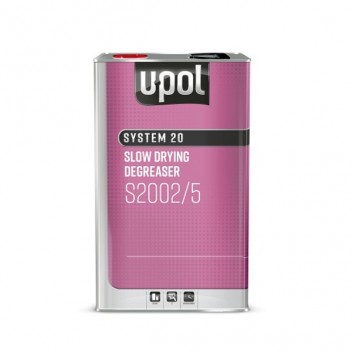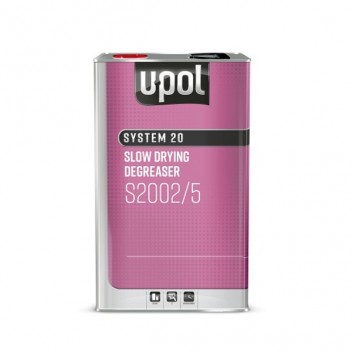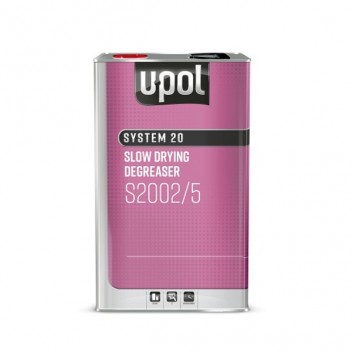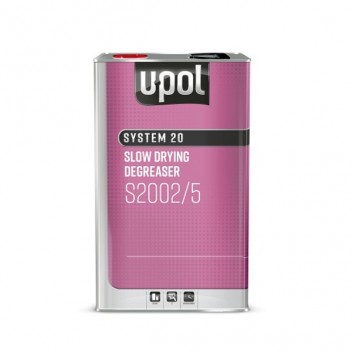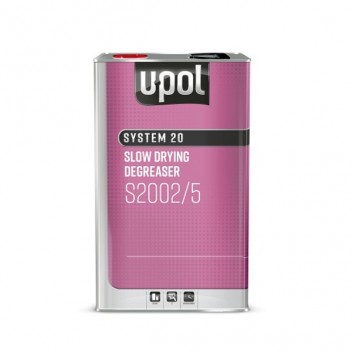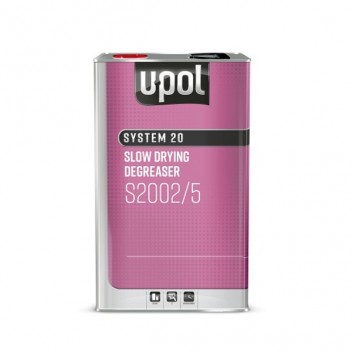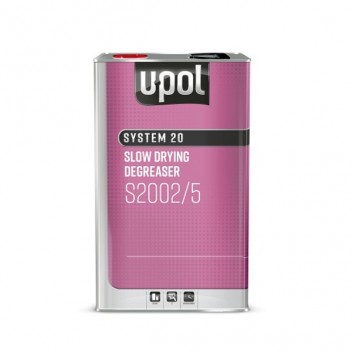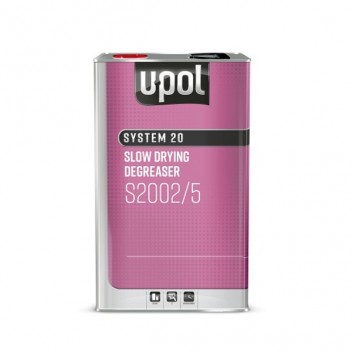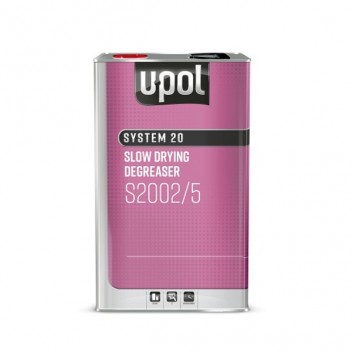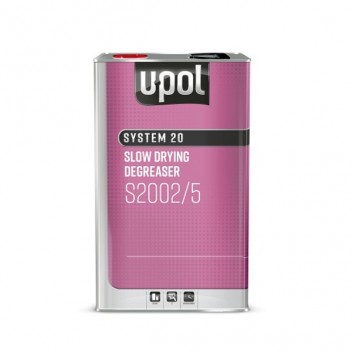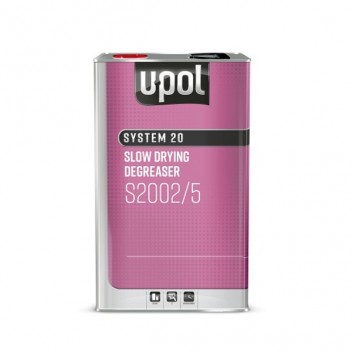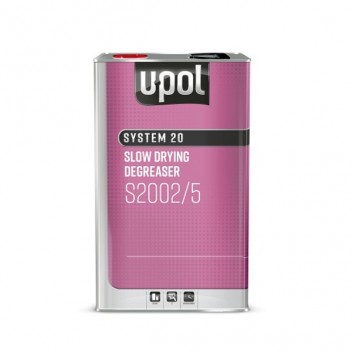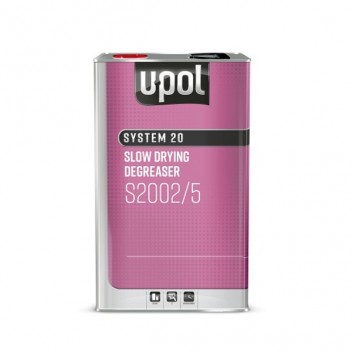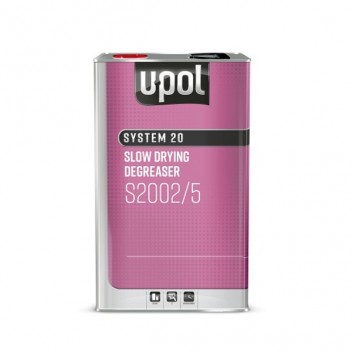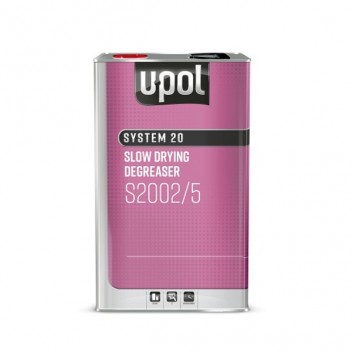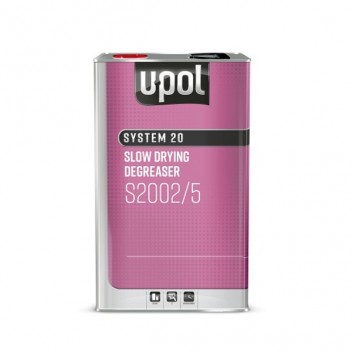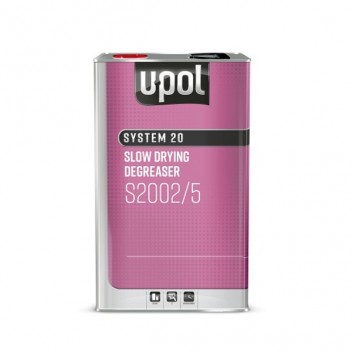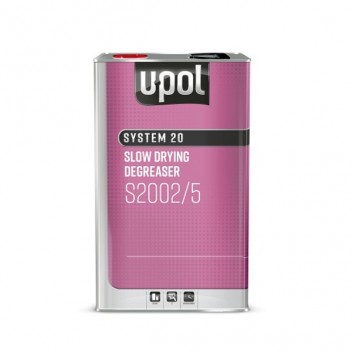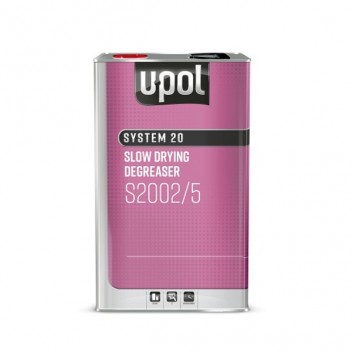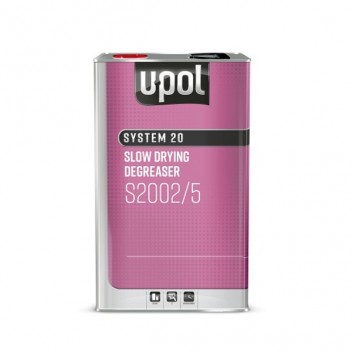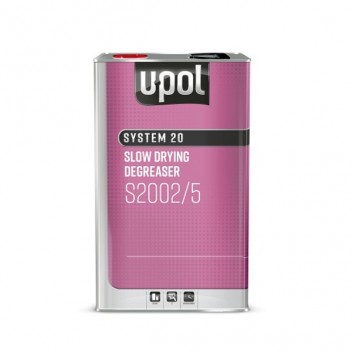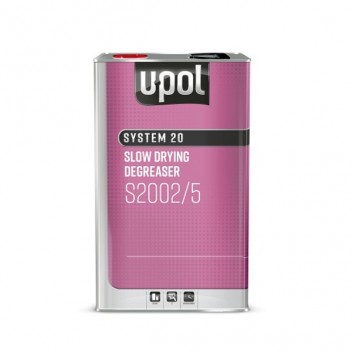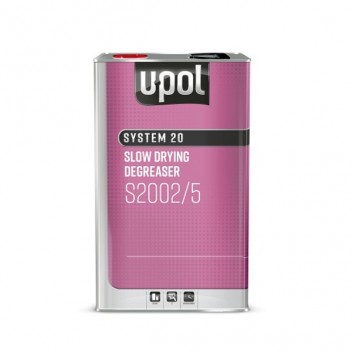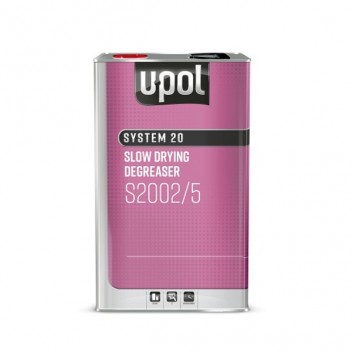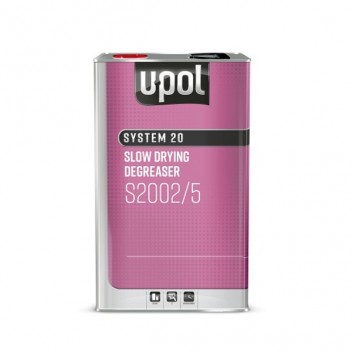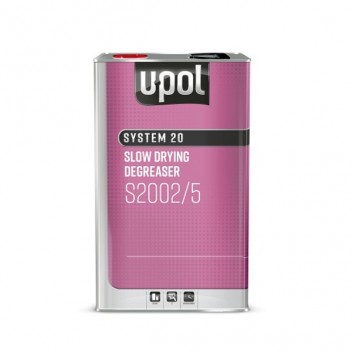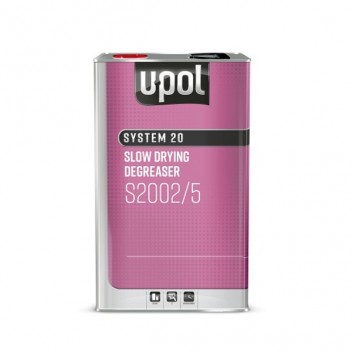 Add to Wishlist
Product added to wishlist